BAYC Weekly Recap: November 15, 2021
Key Stats:
Current # of Unique BAYC Wallets: 5,816
Total Volume Traded: 222k ETH
BAYC Floor: 44.8 ETH
Current # of Unique MAYC Wallets: 10,084
Total Volume Traded: 108.1k ETH
MAYC Floor: 6.49 ETH
Jimmy Fallon
The Tonight Show host, Jimmy Fallon joined the Yacht Club! On the show, he spoke with Beeple about the purchase.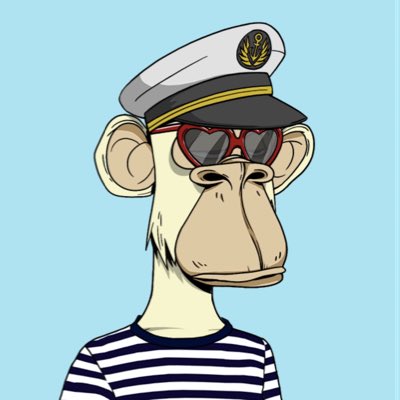 Kingship Music Group
Universal Music Group N.V. (@therealkingship) is bringing a virtual band of Bored Apes into the metaverse! The band will feature 3 bored apes and a mutant.
Frank Dukes
Grammy award-winning producer, @FrankDukes bought an ape!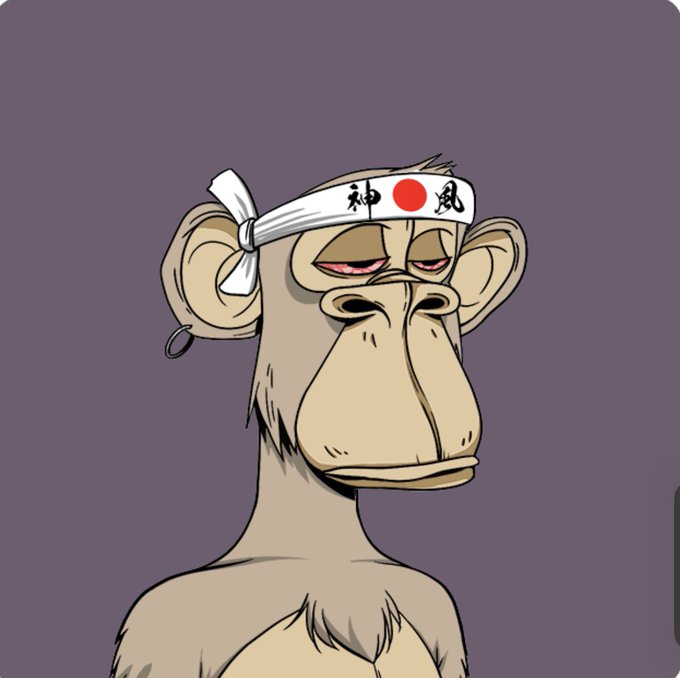 Post Malone
Post Malone bought two cowboy Bored Apes for 160ETH!
Posty's Music Video feat. The Weeknd
In the intro of his new music video with the Weeknd, @Postmalone purchases his newly acquired zombie cowboy ape.
Ape-In Productions
Timbaland, launched Ape-In Productions, a company that "will launch and promote Bored Apes as successful music artists in the metaverse" (as cited in Timbaland Unites With Bored Ape Yacht Club Owners to Form Artist-Owned Ape-In Productions).
Bored Ape Mobile Game
The @BoredApeYC teased the mobile game competition that will be coming soon and it looks absolutely wild.
Harvard Biz
The Harvard Business Review wrote an article that pointed to Jenkins the Valet's project as an example of the potential for sub-brands in the NFT ecosystem!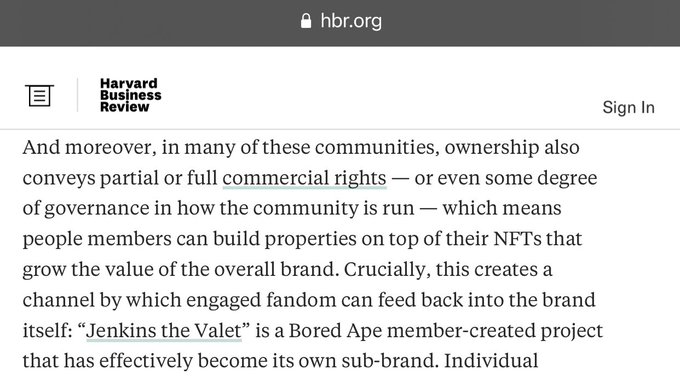 Rolling Stone Auction
The collaborative Rolling Stone x Bored Ape Yacht magazine covers sold on SuperRare!
Featured Artists
Several artists featured in the zine have live auctions running on SuperRare that will conclude very soon. Artists include @dario_desiena, @cryptogeisha, @jenevaNFT, @claire_salvo, and @TimpersHD
Timpers
Pixel artist, Timpers' BAYC artwork "Ape Hours"
Dario
Artist, Dario De Siena's "Melted"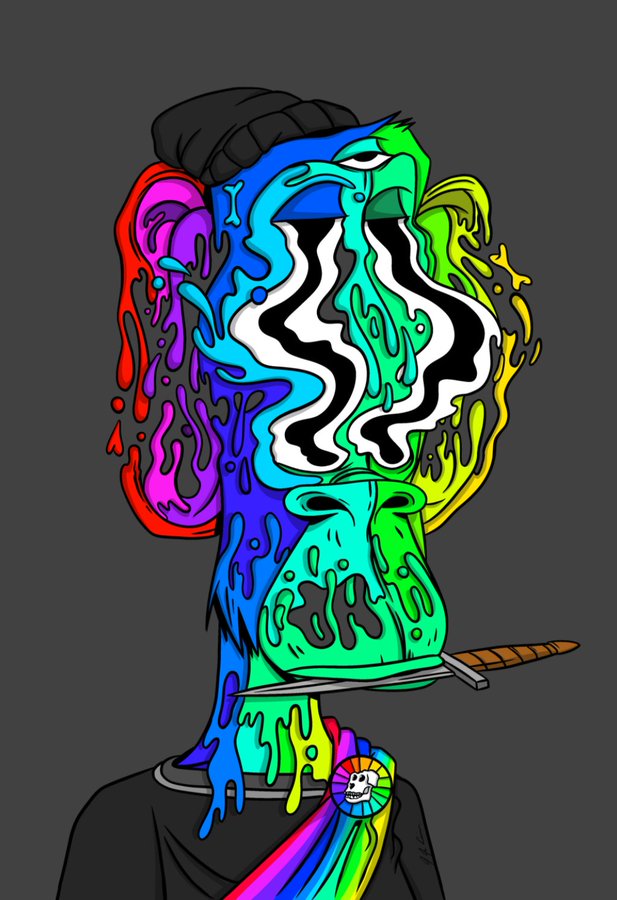 Claire Salvo
Ballpoint pen artist Claire Salvo's ape portrait "Ballpoint BAYC #0"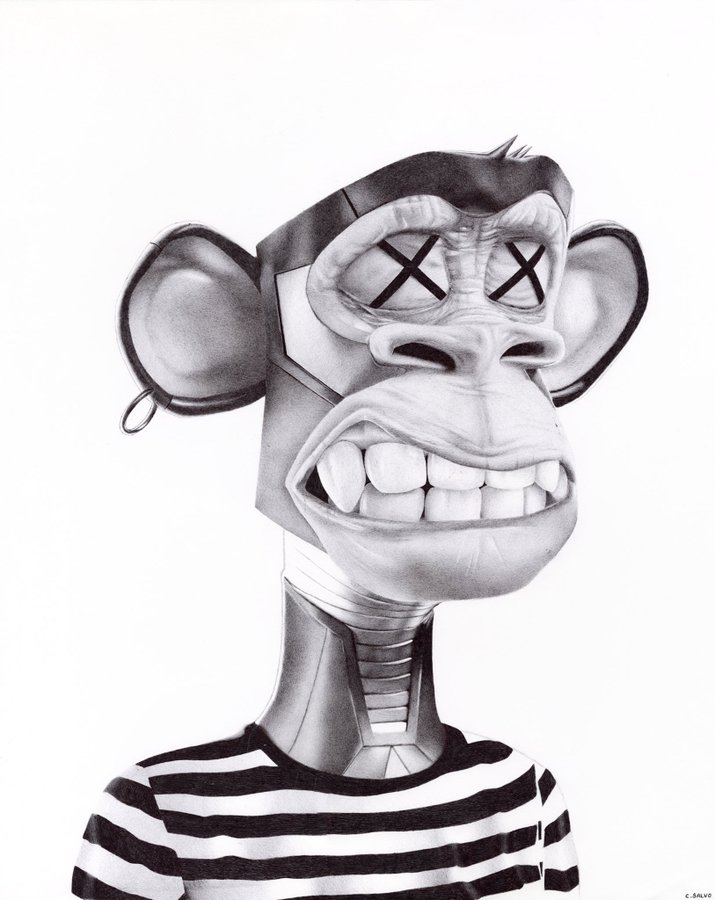 Jeneva
3D artist, Jeneva's insane mutant derivative.
The Geisha
@CryptoGeisha's "Revenge – BAYC 121"
Pranksy Buys Back a Gold Ape
Once upon a time, this crazy eyed gold ape was minted by Pranksy who recently repurchased it for 333 ETH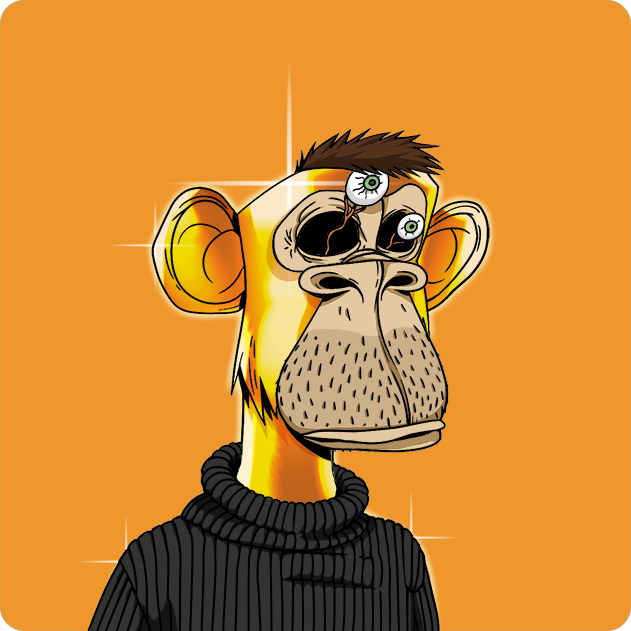 Stanislas Wawrinka Apes In
Professional tennis player, Stan Wawrinka (@stanwawrinka) joined the party!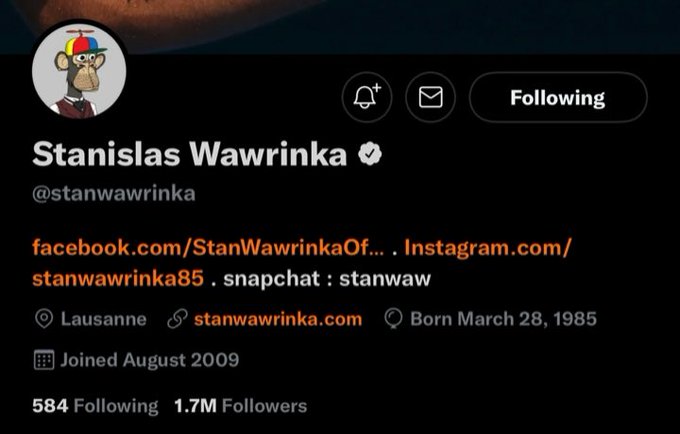 Rudy Gobert Gets an Ape
Utah Jazz's Rudy Gobert bought a Spinner Hat ape!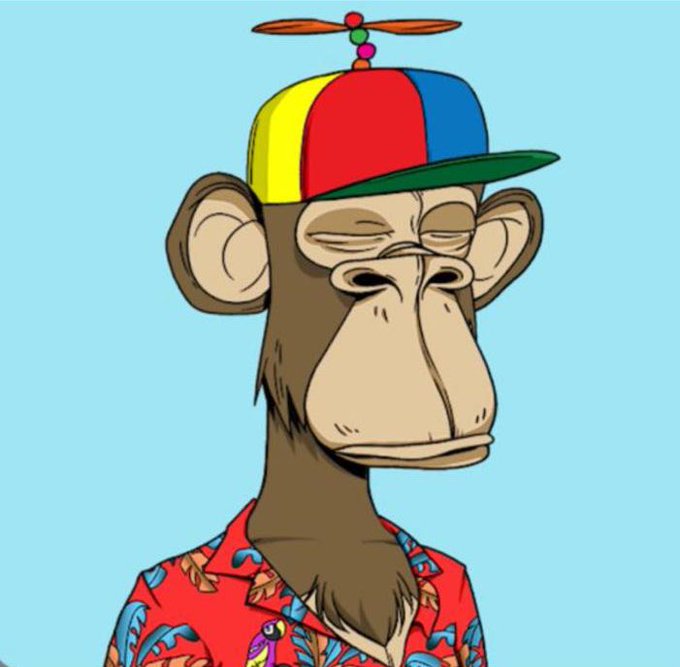 Mutant Ape Yacht Club 10k Wallets
The MAYC blew past 10k unique wallets on Saturday as volume for the collection surged over the weekend!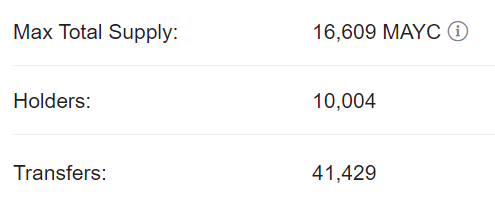 Seedphrase Purchases Ape from Brandon McManus
Denver Broncos' Brandon McManus sold his bowler-hat ape to Seedphrase for 100 ETH which closely resembles his iconic cryptopunk.
Forbes Mexico
Cheetah ape, @jd_nft48 was featured in Forbes Mexico's article on Thursday.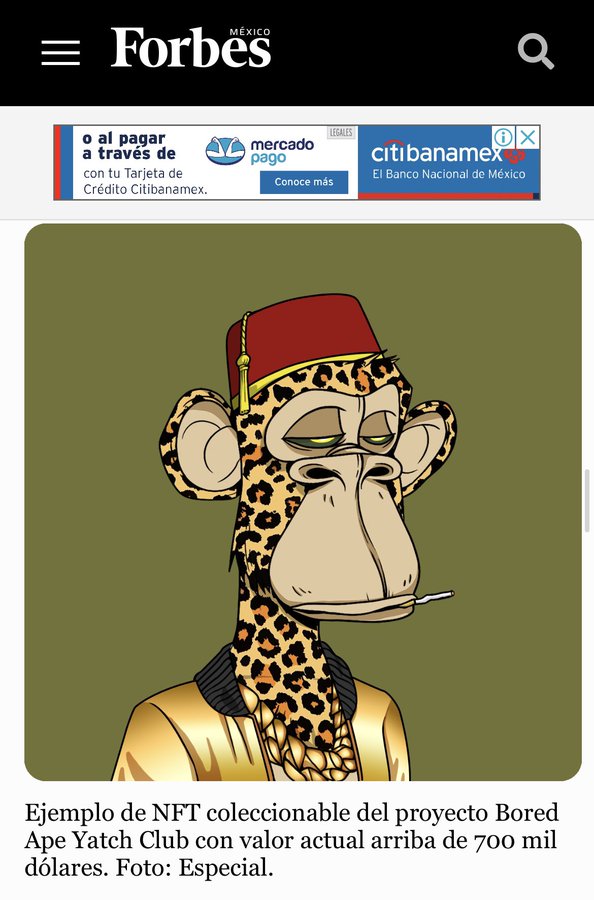 Major BAYC Trade
After minting a 1/1 Brain Vomits Garden flower, @_jonnymo_ traded the NFT for a Bored Ape!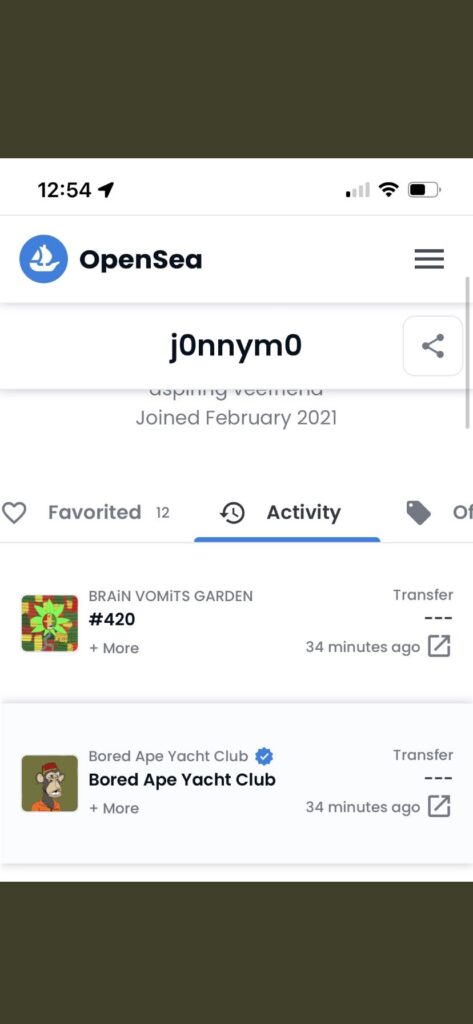 Ape Fest Video
For anyone who missed the recent ApeFest event, here is a video provided by @bragtome which does a great job at capturing the overall vibe.
Check out my other articles here.