BAYC Weekly Recap: October 31, 2021
Key Stats:
Current # of Unique BAYC Wallets: 5,723
Total Volume Traded:  199.2k ETH
BAYC Floor: 32.5 ETH
Current # of Unique MAYC Wallets: 9,788
Total Volume Traded: 92.8k ETH
MAYC Floor: 3.89 ETH
Kygo Joins
DJ and producer @KygoMusic joined the BAYC on Monday changing his PFP to his new ape.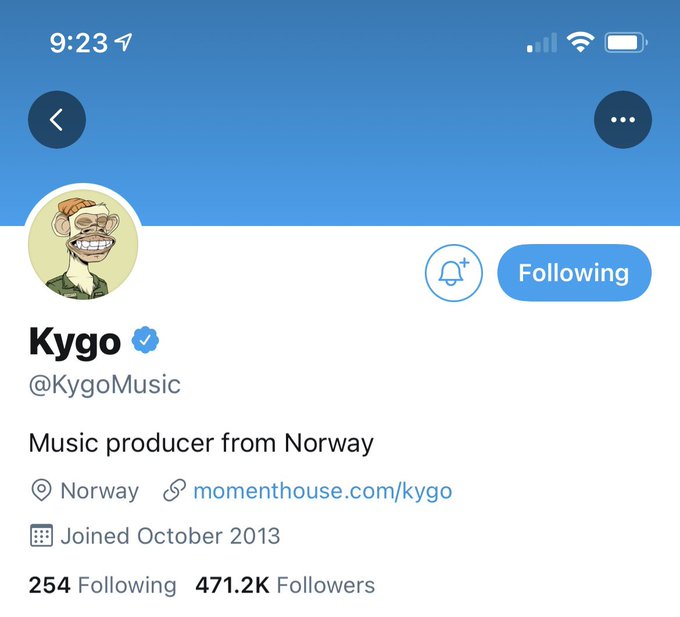 Ryan Tedder Joins
Musician and lead singer of the band OneRepublic, @RyanTedder aped into the Yacht Club a few hours later!
Wax Motif Brings His Ape to the EDC Stage
Producer and DJ @WaxMotif brought his DMT ape up on stage during his wild set at EDC Las Vegas!
Ape Support Ape
@ryansnuggs offered apes in the LA area tickets to a basketball game, a move that highlighted the IRL community strength of Bored Apes.
Paying it Forward
After Ryan gifted tickets to @ape9331 who posted a photo of the game captioned "Perks of being an ape," @F4ntast1cMrF0x offered any apes in the area to a tour of USC.
Record Ape Sale at Sotheby's Metaverse
At the Sotheby's Metaverse auction, Gold Ape #8817 sold for 819 ETH (3.4 million USD) making it the highest BAYC sale to date.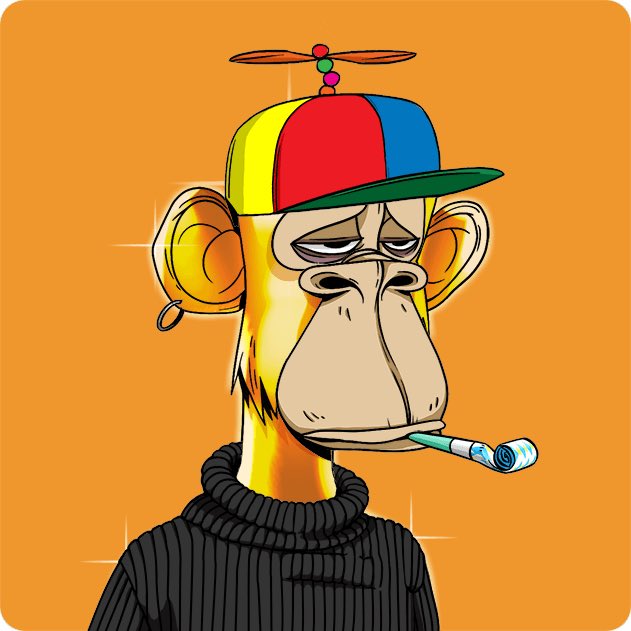 Lil Baby Gets an Ape
Rapper Lil Baby (@lilbaby4PF) bought a Baby Bonnet Ape on Wednesday, and apes were stoked to welcome him to the club.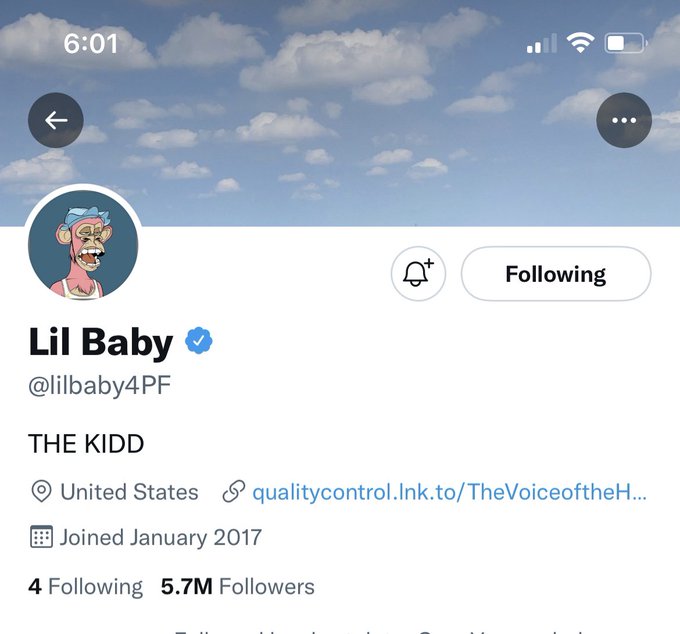 Ape Mural
@LinusCaldwell5 visited @Yieldasaurus' stunning ape mural, created by @rube_zilla who is also behind many of the paintings at the ApedNYC event.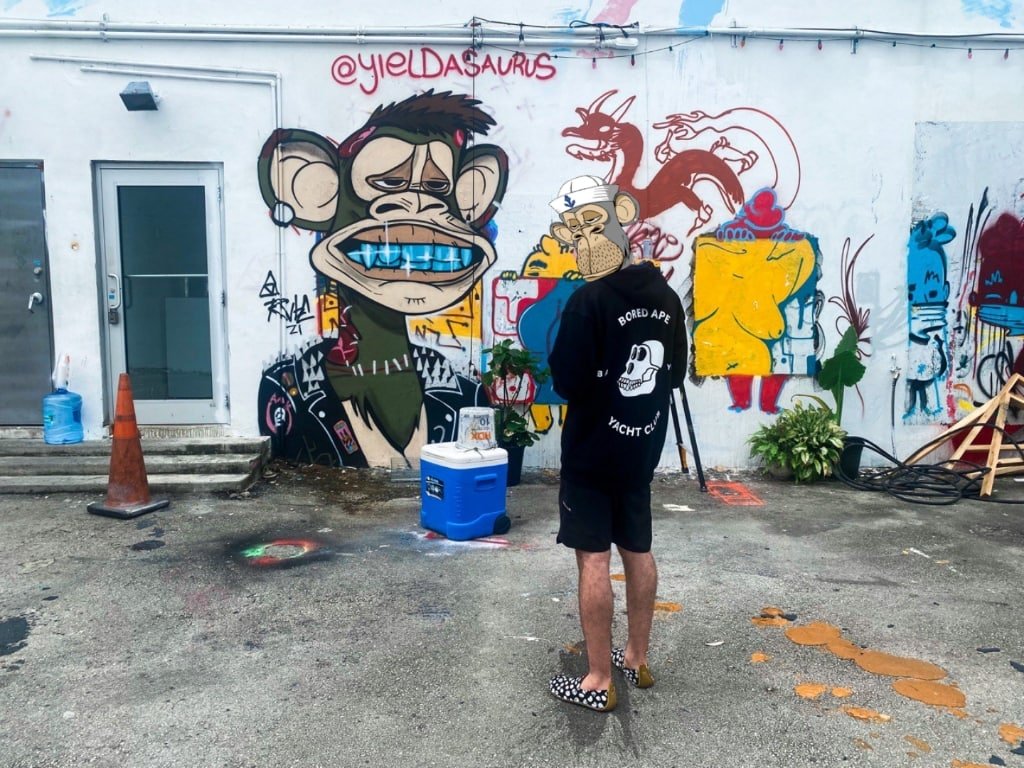 VickiJ Twitter Spaces
Community pillar, Vickij.Eth (@VickijEth) got a shoutout and a follow from @TwitterSpaces who recommended her NFT Spaces and Mutant Monday Show. Vickij.Eth aspires to "onboard more women" into the NFT community through her platform!
Graffiti Apes
APED (@APEDcollective) launched an Opensea auction for APED NYC "Redemption Tokens." The highest bidders who redeemed their token were granted a graffitied canvas featuring their apes at Ape Fest.
APE_G4NG's Trippy Flip
@ape_g4ng acquired a beautiful Trippy ape with a Hawaiian shirt through a trade whose counterpart received a dagger mouth ape, cross earing ape and an M2 noise mutant.
Jaymes' Great Trade
Inspired by APE_G4NG's trade, @JaymesWestfall secured a stuntman dagger mouth ape through an incredible trade. His offer included a floor Bored Ape and 2 mutants.
Stanni's Spaceship Upgrade
@StanniNFT added a new asset to his decked out "Spaceship" room, an impressive @NeonApesYC sign.
Ape Drip
@BearDoze purchased this icy diamond ape necklace from The King of Bling, Johnny Dang (@JohnnyDangandCo).
Timbaland Apes In
World renowned producer, @Timbaland purchased a hip-hop jacket ape which he is now rocking as his PFP!
Ape Fest Event Details
The @BoredApeYC announced a timeline of events and details for ApeFest which officially kicked off today and concludes on Saturday with a charity dinner booked by @OhhShiny.
Wallet Security
@calvinbecerra was victim to a recent Discord scam that resulted in the loss of three of his apes. Be safe out there apes and assume any discord messages or links that you get from unknown sources are malicious. And keep your apes on ice with a cold wallet!
Waiting Line for Ape Fest
Josh Ong (beijingdou) shared a tweet showing just how long the line was leading to the Yacht wristband claim.
Time Slot Wristbands
The @BoredApeYC broke up the line by providing wristbands that allowed apes to come back at a designated time to receive Yacht wristbands.
Proper Attire
JD (@jd_nft48) made an appearance at ApeFest dressed exactly like his ape.
Mutants Remix
DJ Duo, @Bassjackers released a Halloween-themed remix just for mutants!
Spottie's POAP
Rapper, @SpottieWiFi has a POAP on the Bored Ape Yacht for those lucky enough to find it!
Richard's Performance
Musician, Richard Vagner (@RICHVAGNER) performed live at ApeFest with his multi-instrument setup as crowds gathered around to watch him shred on his violin.
Ape Yacht
Ryan @RDM_41 took a video showcasing the inside of the extravagant ape yacht!
Check out my other work here.