Belfort's Q3 Portfolio Review
It's been the most profitable quarter in the history of mankind. Bored apes are up over 2,000% in 3 months and cool cats were going for around 100 dollars at the beginning of July (they're a bit more expensive now). Dozens of other projects have proven they can be successful in the space and have returns to show for it.
In this portfolio review, I want to briefly touch on each major project I'm currently invested in heading into Q4. I was going to do some numbers analysis on the investments I had made in the past few months but it started to just feel like gloating, and that's all public info on the blockchain anyway. Tried to keep it to 1-2 sentences per project but had to add some additional color to some. No discussion of floor prices or speculation on what they may be in the future, this is just what I'm bullish on and how I'm focusing my portfolio since you can't own everything. yes I own NFTs from each of these projects that's the point of this piece NFA DYOR lets get it
Blue Chip Avatars/Communities
The phrase blue chip sucks and has different meanings to different people, but that's just what these are. Projects that I firmly believe will still be here and thriving a year from now, which cannot be said for 99% of projects. punks would be in here but I currently own 0. At this point, if I ever managed to scrounge up enough liquid eth for a punk, I would probably just find a rare ape I like more and buy that instead, but to each his own.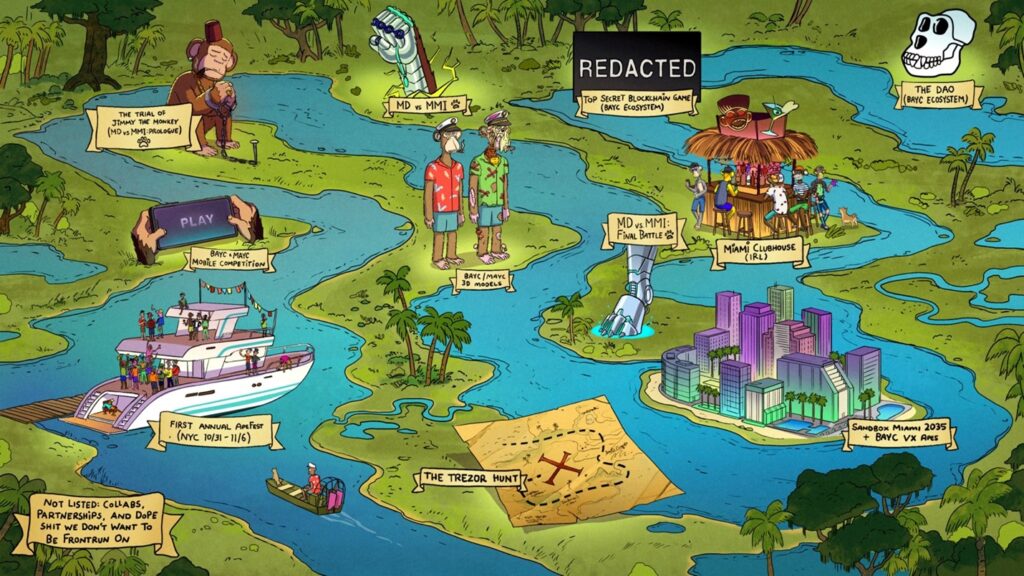 Cool Cats: see my thread here for my thesis on Cool Cats, and why I chose to invest in cool cat #225 when I did. Have you seen the recent price movement? The team, the collectors, the community, it's all there. Got milk?
GutterCatGang: I know some people are running for the hills since the gutter cats haven't kept up with the floor price of the cool cats (we don't talk about floor prices here), but I'm keeping GCG in the blue chip avatar category. This community is not like the others and will thrive because of it. athletes, rappers, and celebs will continue to gravitate to the gutter gang. pigeons and pits are sweet
The Next Frontier of Avatar/Community Projects
I'm bullish af on these. There are over 250,000 active wallets on OpenSea now. Most of these projects have a supply of 10,000 NFTs, if not less. Although the avatar space feels a bit crowded with new projects dropping every day, I do believe that there can be 10+ "successful" (however you determine that) avatar projects in the space. Arguments could be made for dozens, but these are my favorites.
Robotos: my favorite avatar project with a floor under 1eth [redacted, now over 1eth]. awesome team led by the infamous pablito stanley. as many of my friends have heard me say, I think robotos are cool cats lite. Adorable avatars that would be perfect for a kids tv show one day. The team is partnering with all the right people (coolboto collab in the future?) and providing all sorts of awesome utility like the upcoming airdrop Robopets, and the Roboshop where you can dress your boto in different outfits for different occasions. Beep boop
Creature World: great article to understand the fascination with danny cole and this creature world he has created here. danny is a well known artist IRL and is building an awesome community here. I just wish I bought more than 1 back when the floor was <1eth
The Young Guns
Projects that started up more recently and are working on executing on their roadmap as they develop their collector base. At this early of a stage in a project, we're really focusing on the team behind the project and trying to ensure that they are able to execute on everything they have planned in their roadmap. (have you realized yet that we like to invest in teams?)
GenX – HOK avatars: this is the same House of Kibaa that's been around since the early TopShot days. A top tier design company with a membership worth over 2.5eth, HOK released their avatars recently and they're trading at fractions of what the farm animal pop up projects are going for. Asymmetrical bet with massive upside
Dogs Unchained: I remember my interest in this project spawned when Beanie tweeted about how great their tech was months ago. I minted some, and since them have been tracking what they've been up to and am very impressed. Puppies being released soon that will generate holders passive income. I normally stray away from projects that try to do tokens like these, as there is so much regulatory bs to consider when tokenizing, but this team seems like they're doing it the right way. Can't wait to meet my pup and start earning $BOOM from him
Big Name Projects
I don't really know how else to describe these, but these are projects that I'm investing in primarily because of the artist/creator and how influential they are in the space. I'm bullish on the creator, their network, and their ability to deliver value
Lost Poets: Another groundbreaking collection filled with game theory by Pak. I missed out on the cubes and ASH; I'm not gonna miss out on these.
Gauntlets: created by bosslogic, these gauntlets include awesome depictions of the Marvel Universe (a little nervous about Marvel's disallowance of NFTs using their characters but I'm hoping bosslogic has this covered). And there's gonna be a game around them. I love games.
Fvck_Crystals: unless you've been living under a rock, you know who fvckrender is. This is the cheapest way to own a 1/1 fvckrender piece and gain access to the fvckrenderverse. Although it hasn't been announced yet, I expect fvckrender to bring some really cool utility in the future.
888 inner circle: this is my first "collector token" that's based around a subscription-service-esque NFT. Basically, if you own this collector token, you receive airdrops commissioned by 888, and if you know of 888 at all, you know he has access to the biggest and best artists in the space.
"Art"
After months of 95%+ of my capital being in community focused avatar projects, I'm ready to diversify a bit into less comfortable realms for me. Generative art, and 1/1 art. I haven't focused on these types of projects in the past, so I called up some friends who have, found a couple projects I liked, got to know the creators, and here we are.
Void Attractors and Consensus Heartbeats: just check out the site https://unravelling.xyz/. This guy is doing some next level stuff that I'm not intelligent enough to explain better than he does. Definitely not for everyone but the tech and creativity behind the generated art piqued my interest big time and the artist has big plans for the future. Still early on this one.
ANIMXLS: I've loved this project for a while now. It starts with the art for me. Its Ghosts-esque, but I personally connect with it more because I love the animals and nature. The team is fantastic, I've received several lore-based airdrops for owning the NFTs, and they just announced they're working on a play to earn game. I love P2E.
Unique Projects
These aren't avatar projects, and they don't really fit in any other category. They're kind of creating their own categories. And I dig it.
Tools of Rock: connecting music to the metaverse. VIP pass with exclusive access to all future drops in addition to other metaverse and IRL benefits. Gods of Rock inbound. Oh, and the team is great 😉
BYOP: The first NFT consumables, these will eventually be the power ups for all the play to earn games we'll be on. everything this team puts out is so high quality its insane. The videos and sneak peeks all look like they were done by Spielberg. I think the apostle avatar project coming out could be one of the best looking ones we've seen. A top tier avatar from a non-avatar project, this is new.
Jenkins the Valet: minted these a while ago and they're just now getting the shine they deserve since they were signed by CAA. Super creative idea based around Jenkins, the valet ape, and all the stories he has to tell about the yacht club. You can make money by licensing out your apes and get free copies of the book when its released.
Rumble Kong League: I couldn't decide whether this should go in avatars or play to earn so it's going in unique projects for now. Art by sickpencil and my good friend Markus from Sandbox is working on developing the game, so you know it's gonna be good. Steph curry owns one! Wait, *checks notes* Steph curry actually owns 5. That's neat
Play 2 Earn
Trying to discover the next Axie Infinity. Axie revolutionized gaming and redefined play to earn by creating their own full in-game economy with their own native tokens (see great thread on Axie/P2E economy here). It's gotten so big that it's become one of the leading sources of income for younger people in the Philippines. I'm so bullish on play to earn in NFTs but finding the right one to invest in is the tough part.
It's not easy to create a game, and it takes a lot of time and effort, so once again we are looking for teams that are able and willing to execute on the daunting task of creating these massive games. Note: One thing you have to understand about these is that they aren't quick flips, they are future cash flow generating assets. They will likely will not 10x in the next month (well parallel did) but they will provide you future passive income. I love putting my money to work for me.
Axie: while I'm studying play to earn and talking with dev teams about how they plan on creating the next in game economy like Axie did, it only makes sense to invest in the OG, passive income generating play to earn game. I have a manager and ~15 teams and scholars and I just collect a check every month. It's awesome.
Influence: I've gotten to know the dev team well, which is even more important in the play to earn space. It's easy to talk about how great your game will be and how you have all these big plans, but to put it into action is another story. Game is planned to go live at the end of 2021, and they've already had a couple really successful asteroid drops (ownership of asteroids in Adalia is at the core of the game). Bullish on the team and project. I'm ready to mine some rare resources and corner the fuel industry in the asteroid belt
Parallel: parallel has been absolutely crushing it. If you participated in one of their drops a couple months ago, you most likely 10x'd your investment if not more. People love the art on the cards they've produced and are paying top dollar to own the genesis pieces, even though we don't really have any information on the game yet. I believe in them to continue what they've begun and I can't wait for more details on the game to be released
That wraps it up for this edition of Belfort's Bull Board. Hope this is helpful for anyone who's looking to deploy some capital into NFT projects as we head into the close of 2021. If I didn't talk about a project you're invested in, it's not because I hate it, I just don't own it. And yes I will be buying and selling all of these projects as time goes on and we hit inflection points. I'm always looking for alpha, and sometimes that means selling one thing to put the capital somewhere else.
What a year it's been thus far, I can't wait to see what Q4 has in store for us.
-Belfort