One of the hardest parts about every NFT project is building a sustainable community. I have far too much first hand experience over the past few months helping to do this for AlphaBetties and Dogs Unchained. Digital Donuts is putting this front and center, they have not even dropped their NFT but are not following the usual route to get on a whitelist. There is currently no spammy discord invite contest, avatar changing or activity requirement.
Instead, Digital Donuts launched their first whitelist wave through a small hunt that happened on their website. This event was easy, so easy in fact that I was able to complete it. Did it take me longer than almost everybody else? Maybe, but I made the cut. It was fun clicking through their web portal, interacting with different items to identify where the backdoor into the Donut Shop was and join the whitelist.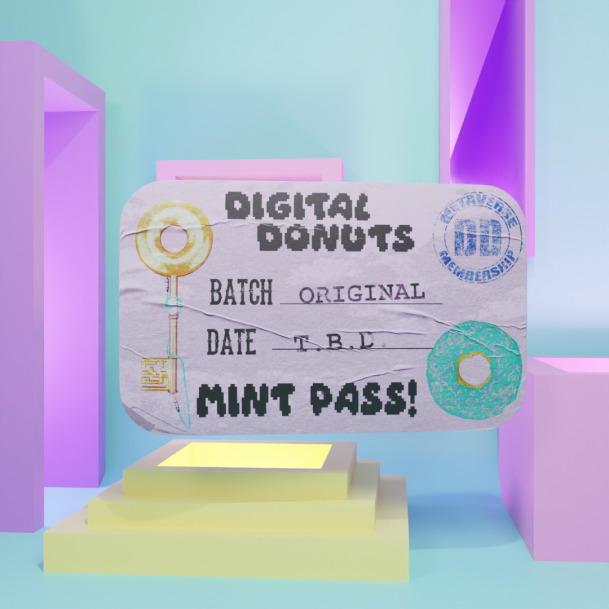 Digital Donuts ARG
Next we have an alternate reality game (ARG) and this is by far one of the most fun events I've seen from an NFT. They've successfully taken over the minds of one of my discord communities (shout out The First Mint Day Ones) where we have a thread of folks working overtime on this murder mystery / riddle. Check out the shared google doc of all the clues the community has found so far.
The idea behind the ARG is to help build a loyal, immersive community experience by having members reach a common goal by working as a team. All across the internet, there are clues the team has placed that build the backstory and lore of the Digital Donut Shop, just waiting to be found. The clues can be anything from a secret family polaroid hidden on OpenSea, to a specific discord command. We as the community are not yet sure what these clues are for. We can only assume that solving the entire puzzle together, will allow us to mint a donut. For the casual observer to the game/project, the team encourages you to stop by their discord and have a donut or coffee served fresh to you by their friendly donut bot. It will serve you any type! For those seeking a more in depth community based immersive puzzle experience, come join the Digital Donuts community and help the team solve the mystery and reach the objective!
Teams have paired off, communities have already been formed around trying to solve this riddle. The Digital Donuts team pulled no punches when it came to the formation of this adventure. Folks were taken on a journey to a stand alone website, https://haroldsdonuts.com/ to a fake obituary on reddit, a mysterious Twitter account tied to an OpenSea photo.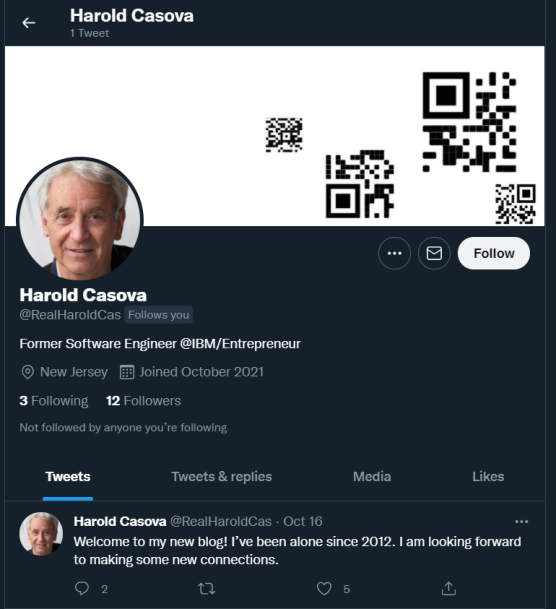 These tasks remind me a lot of the legwork that went into the leadup of the Creatures mint. Creatures had a great deal more hype and resulted in a crazy gas war and now we're at peak Creatures with Shaq repping it as a PFP. Does the Digital Donuts team have similar chops to create the community Creatures has fostered? Only time can tell, but if they work as hard to entertain and engage their community AFTER mint as they have put into the pre-mint process, I wouldn't bet against them.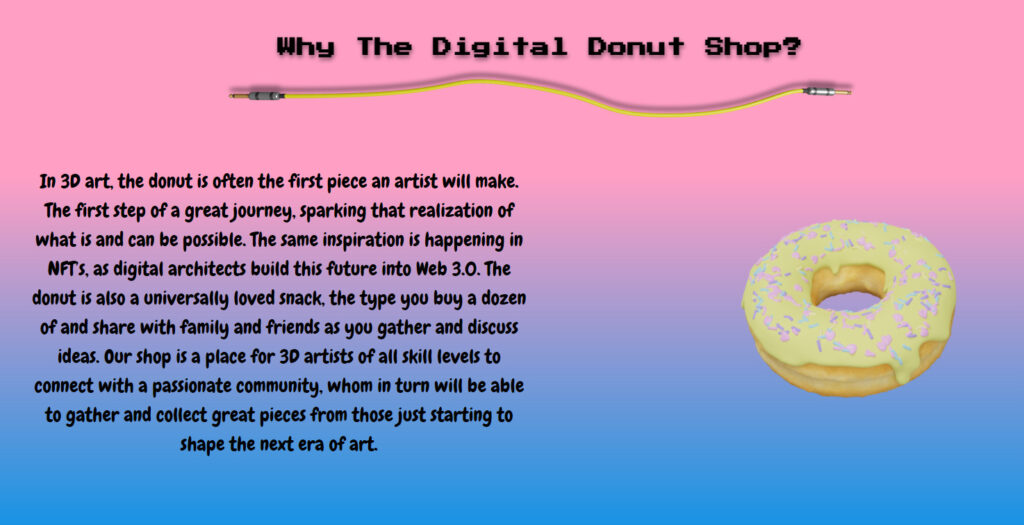 Diving into the usual items behind NFT projects. The art itself is fun, it's cutesy and they are a universally loved snack. I do have concerns about it not being a PFP project and the FOMO those tend to exhibit, but are we entering the next frontier of NFTs? The team, all fully doxxed with their names listed on the website as well as their credentials, Gatzy, Mizzy and Bunchu all have a plethora of relevant experience in the NFT space and outside of it. Roadmap, if you've read my other articles you know that doing good is super important to me. The Digital Donuts team is setting up a portion of both primary and secondary sales to donate to local food banks. They are also planning to launch their own app, and create 3D art centric community events.
Long run success is likely in the cards for Digital Donuts as long as they continue to engage their community and build the grass roots efforts. We've seen recently that often the people who buy into projects matter as much if not more than the roadmap itself. NFTs are helping create a place for people to join communities and share interests, and these Digital Donuts adventures are helping do just that.
Disclaimer: This article is not financial advice, I am on the whitelist for Digital Donuts with plans to mint my handful! The NFT and Cryptocurrency markets are very volatile. Please don't invest what you can't afford to lose. Always do your own research before investing.