Deep Dive: Not Today Club
Supply: 4200
Public Sale: TBA
This is a quick dive into Not Today Club. This is not a paid advertisement, and opinions expresses are based solely on my experience with Not Today Cub.
Tomas Vara (@MrHodlBaggins), founder of Not Today Club (@nottodayclub), is currently a senior working on his second degree at the University of Colorado. The Not Today Club's (NTC) art is centered around Tomas's favourite art style, American traditional. The concept of the brand is that Everyone deserves a day off, even Death. Below is a sneak peek at some of NTC's art.

After interviewing Tomas Vara, there emerged 3 important pillars to this project;
Build a Community Organically
Like most NFTers, I am part of many discords and can testify that the NTC discord is by far the most enjoyable discord to be a part of. What I mean by that is that it doesn't feel like a grind. The point of the discord is not to achieve a WL spot, but rather to build a solid core community necessary for the long term vision for the NTC Brand. Vara stated, "Not enough emphasis is put on core community development and I see this to be detrimental in the long-term vision of many great projects" They just want conversations to be had and Ideas and concerns to be heard.
The nonsense and hype of most NFT discords makes this difficult to achieve. But once this element is removed, what we find in the NTC discord is just a great group of people having real and insightful conversations. Another thing I like about this project is that they do what's called a "purge". If you aren't having meaningful conversations and not interacting with others, you'll be removed from the discord.
The removal is not permanent but it does encourage people to be engaged. My favourite part about accessing their discord is having to answer a riddle, which is posted once per day on their twitter, and can be used for new access in if you were purged.
One-of-a-kind Art by Scythe
Vara, an American traditional art enthusiast wanted to bring something new to the NFT space. In an effort to find an artist, the team held a cash-prize art submission competition back in November of 2021. That is when the winner, Scythe, came on board.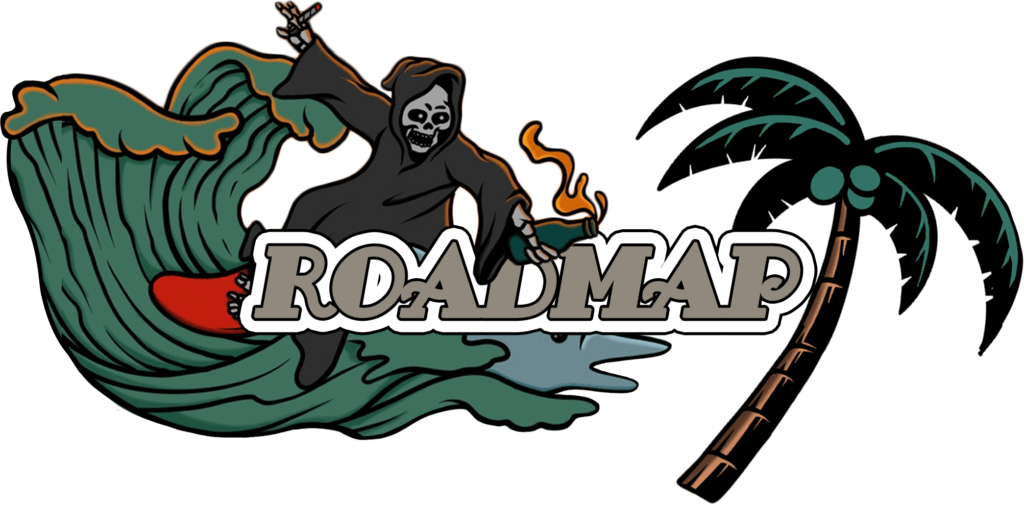 PAYBACK TIME – Team members receive payment for their work
CHARITY & GIVEAWAYS – At 50% sold NTC with be donating 10k to St. Jude's Children's Hospital.  NTC will also be giving back to early supporters through a series of giveaways.
COMMUNITY DAO – 50k will go directly to the community DAO and 50% of secondary sales will go to DAO to ensure longevity
METAVERSE PROPERTY – Property will be purchased with community DAO.  The community will decide what will be done with the land
$OULS – you will be able to stake your Reapers for $ouls. You will also be able to exchange $ouls for in-ecosystem commodities. I.e. you'll be able to alter the metadata to change the name of your NFT.
MERCH – The team has already lined up QUALITY merch, exclusive to NTC holders
PICTURE BOOK – a picture book airdropped to NTC holders. Owners of selected reapers will earn royalties for hardcopy sales.
IRL –  Private parties "In Real Life" will be hosted for any NTC holders – Miami will be the first of many IRL events.
PHASE 2 – New roadmaps will be posted quarterly, which the team has already started on.  Long term is the staple of NTC.  At the end of each phase of the roadmap the NTC team plans on hosting an IRL event
Quick Notes
Having a tight knit community makes it easy to identify who is there for the right reasons.
Although the public mint date is TBA, Vara did drop some alpha, the team is admittedly looking at a March mint date.  So make sure you head over to their twitter (@nottodayclub) and turn notifications on so you don't miss out.
Transparency is key to longevity for NTC.
Lastly, WHY?
I had the privilege of interviewing Vara last week. I asked him my favourite question: "what is your why"? His answer was as follows:
"Being the founder of an NFT project allows me to be creative in so many unique fashions" Vara continues "For example, I get to wake up every day, think of riddles, riddles for people to guess and come in to the discord, what other job allows you to do this. As many creative things I am able to be a part of that's what makes me really happy"
Lastly Vara explained that he believes that there are people in the NFT space that are tired of the "norm". You don't have to be hiring influencers, building hype and selling FOMO. As a founder, if you yourself believe in your project you can build a community organically, build trust through transparency, and not make it feel like a grind just to a WL spot.
Twitter: https://twitter.com/nottodayclub?s=21
Discord: https://discord.com/invite/nottodayclub
Website: https://nottodayclub.com
Check out my other articles here.