Drop Alert: Everyday Apes
They say a picture speaks a thousand words, but what if that picture (Everyday Apes) is made up of 5,000 other pictures. That's a total of 5001 pictures. Is that 5,001,000 words now, or still only 1,000 words?
What if you took a single picture, of one thing, and split it into 10,000 pieces? Is the picture worth more or less than the sum of each piece? Is each piece an individual unique fraction of the picture, or is it a fraction of the entire piece as a whole? Do you own a piece of art in its own right now or do you own a piece of a piece of art?
What if you had another, separate, unique item that was both a proof of your ownership of the fraction and a piece of art in its own right? If this still isn't making you feel dizzy, make the pictures digital, make the fractions fungible, make the proof of ownership of the fraction non-fungible, try to think about at all this through the lens of having technical experience building pricing models plus years of options market-making experience in traditional finance across stocks and indexes.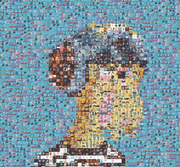 That's a bit to unpack. Save yourself the trouble. Here is all you need to know:
Twitter: @EverydayApes Discord: https://discord.gg/GJT6yQjysD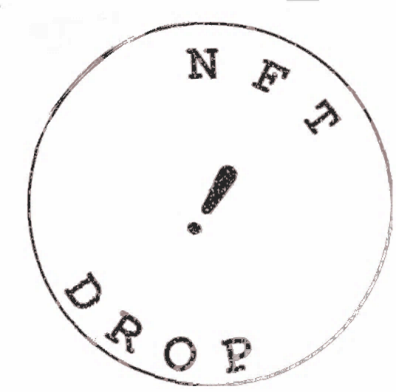 Everyday Apes are recruiting 2000 Everyday Mutant Apes today to kickstart their first fractional vault and DAO. 

When is it?

Saturday October 9, 1 PM EST. 

Where's the drop?

Head to everydayapes.com and find out more in their discord

What's it cost?

Mint Price: 0.02 ETH

How many will drop?

Total Supply: 2200 (200 airdropped to Everyday Apes holders)

Conclusion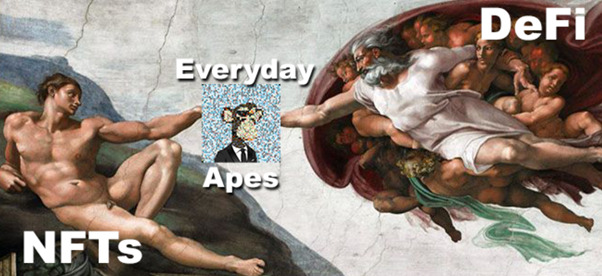 Twitter: @EverydayApes Discord: https://discord.gg/GJT6yQjysD