I listened to an episode of "Flirting with Models", that featured Bryn Solomon. It was fucking awesome! This podcast is sometimes out of my scope, but I appreciate listening to it and may someday understand what the guests say. This episode was very relevant not only to NFT folks, but also DeFi degens and just the wider crypto curious.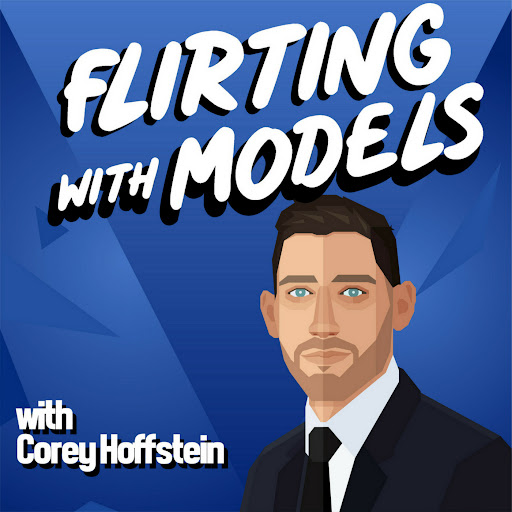 "Flirting with models" is a podcast wherein Corey Hoffstein interviews quant focused investors. Mr. Hoffstein is the CIO of Newfound Research. This podcast aired on august second of this year. Here's what they said, and I thought.
I always love to hear from people who share my interests but came to those interests from a different background. Mr. Solomon found crypto after a career in traditional finance. I only learned the rudiments of the traditional financial world after learning about crypto.
Solomon made derivative markets in Asian indexes and then later US treasuries and fixed income. He has always been extremely quant focused with increasing automation as his career and technology have progressed. He is also an avid gambler and stays searching for any place he can find an edge. For several years, he consistently made money on an Australian scratch off game.
The mechanics of the lottery were governed by the outcome of football(soccer) matches in Europe. Sports betting around these matches is huge, so there are sharp bookmakers in that market. He successfully scraped and aggregated the odds available to him from lots of book makers around these matches. Using this data, he ran some simulations and with the help of statistics made money from scratch off for 3 years.
This is effectively using the wisdom of the crowds to win at something that is supposed to be chance. Unfortunately, this lottery closed, but he is always looking for and sharpening edges.
A few years back a colleague introduced Solomon to crypto. He instantly spun up a rudimentary market making bot and got hooked. He appreciates the lack of barriers to entry into the crypto space. The regulatory looseness and the permission-lessness of the systems makes it super easy for a quant to get started in this space.
He has been making markets in crypto ever since. He brought his experience with more nascent markets he got from trading in Hong Kong a decade ago. His time in Chicago had taken him further along the path of automation. Solomon leans towards test in prod as his operational style these days.
Differences in the structure of crypto markets have affected his investment techniques. He calls our markets extremely fragmented, and I think he is referring mainly to cexes here. Solomon is trading on over 20 centralized exchanges and many dexes as well. All these exchanges have different matching engines with varying degrees of efficacy. The space is extremely retail heavy compared to markets he traded previously.
The polite term Mr. Solomon uses for most of us here is "uninformed counter-parties". In addition to differences in structure and participants, the regulatory uncertainly has led to lots of information asymmetries. Solomon says, "Most market moving information is disseminated privately before it is disseminated publicly"
This is true and a cordial way to describe insider trading. The friends of teams and the VCs families will always know what's up before you. He also notes that crypto has higher latency. There is a great deal of jitter in this market that goes unnoticed by a fellow like me but that makes a huge difference for the sort of automated strategies Mr. Solomon and his firm are running.
Most of the market structure info on this episode sounds specific to centralized exchange technology to me. It seems like on a DEX the throughput would come down to the underlying chain. Possibly, Solana can help with latency in our markets? Lots of folks richer and more researched than I believe so. Exchanges often have issues when volatility is high. Two of his funds largest "blow ups" Mr. Solomon attributes to exchange issues.
At least sometimes it seems the exchanges just turn off their matching engines, throwing up their hands. This is bound to change. One interesting structural quirk about transacting on chain that Bryn mentions is the block times. With eth he estimates its about 13 second a block right now. This pretty much means you are guaranteed to get your order in at the same time as your competitor.
This changes the game theory a wee bit of HFT. I had never thought of this much as I have never done any sort of trading that requires near instant execution. The more I think about differences in market participants and the different trading needs they have, the more I lean towards the idea of many chains gaining dominance. Different strokes for different folks and different chains for different uses and users. This sounds a bit like the cosmos ecosystem.
In addition to a different structure, the pace of the crypto markets is a bit quicker. You must innovate on your models every single day. As soon as you do innovate, your competitors will instantly adopt this innovation as well. Edges are hard to hold on to, so you take them where you can get them.
Solomons was one of the first quant firms to take NFTs seriously. They applied some market making bots to the more liquid NFTs starting in January. Having the bots running at all times allowed them to snipe out a couple of sales that had to have been accidents. They did pretty fucking well here. He suggests that money can still be made in this way for the individual. They arbitraged the FTX move contract for a while. This dude and his firm are versatile and happy to make money off any opportunity if it lasts.
He has also been playing in DeFi this year. He missed out on DeFi summer last year, as most other "serious" financial people did, because of fear and uncertainty. Their team is extremely in the shit these days and sees their technical prowess as their primary edge. It is a group of 80% engineers, who are happy to dive into every smart contract. Solomon sees the end game of AMM evolution as possibly just coming back to the order book.
Uniswap seems to be going in this direction. FWIW I don't see it as a single path with a single winner, and AMMs have diversified greatly this year alone. The deeper he goes in to Defi, the more hands on he has found he has to be. You must constantly reevaluate the persistence of your paradigms. His scripts are sometimes deployed just for 2 or 3 days.
The firm has grown, but it is still largely using its book to make markets. The discretionary bit of their portfolio is heavy DeFi. He is farming many a yield now and enjoys deploying a small stack in that corner of the market. Most of his firms' discretionary trades in crypto come from a fundamental understanding of markets and what is lacking in this nascent one.
As power-users of all important DeFi protocols, they notice which primitives are lacking. So far, they have had little trouble anticipating macro moves in crypto. Some of their edge is just what you might call market maturity. To be blunt, this dude's counter party in crypto are folks like me. This market is wildly retail heavy. Most of us are still new to educating ourselves in the space if we have started to at all.
Solomon has noticed that news does not get priced in till the last minute in this market. Some super obvious calls end up being right. He also says known events are often sell the news type situations once they do happen. Uniswap went this way they both note. Bryn calls lots of this dynamic a "penny stock kind of behavior" and forecasts that it will not persist much longer. I agree wholeheartedly on this point. Us newer market participants are listening to you sir and we aim to make it harder for your bots to take our money!
In 2021 the firm has been farming hard! Bryn says he sees it as rewarding early users with equity. He doesn't see a whole lot of difference here than the typical Silicon Valley startup style shit. Solomon recognizes that the greatest rewards are for the newest and sketchiest protocols.
This necessitates an extremely high touch approach, and he is always monitoring things. Money is not loyal, and the largest farmers are extremely active. When assessing rug risk, he prefers doxed devs with a history, even if that history is pseudonymous. He likes to see large deposits from other firms that are well known and trusted in a farm.
Basically, if Mr. Tabasco from Alabama is cozy in the farm, it can't be all that bad. Solomon briefly explained impermanent loss, its impact on market making and its misleading name. This resulted in my favorite quote from the podcast. That is, the "nomenclature of impermanent loss is a bit unfortunate, because its very much not impermanent". Side note, I don't know why we aren't selling T-shirts that say impermanent loss is forever.
They spoke for a bit on more systematic risks to DeFi. The folding and rehypothecating of funds in this space is very interesting to both. It results in leverage that isn't always super obvious to the users. Solomon is no longer expecting a huge system wide failure in this new frontier though. The downturn in the market and DeFi tokens earlier this year proved the resilience of many of the foundational protocols. The decentralization of liquidations and liquidators makes the system more robust. He briefly talks about clearing houses in trad-fi and they sound super shitty.
C-Hoff asks Bryn how he thinks about gas fees and includes them into his models, noting that it is often the times things need to be done when fees are the worst. It strikes me that Mr. Hoffstein must be most familiar with Ethereum based DeFi. Just about every other chain is cheaper to transact on. In particular for the purposes discussed on his pod(HFT), Solana has interesting innovations.
I recognize that right now almost everything is happening on Ethereum, and I just want to add some context in here. Mr. Solomon doesn't see the gas fees as a huge issue as they are easy additions to his models. These fees are known entities that are easy to factor into his equations. If the profit justifies the fee, it doesn't matter if the fee is gas or a bank fee.
Another part of his firm's portfolio is their venture style moves. Solomon has enjoyed this so far and found himself to be successful. This new foray into venture was a natural evolution from getting to know so many of the important people in this new industry. He sees their primary value add as being a hands-on team of engineers with more experience in trad-fi than most of crypto.
His team has deployed many on chain apps and can help and troubleshooting in addition to check writing. He sees lots of similarities with traditional venture, things are just sped up more. Things are a bit more willy-nilly as well. Anon founders raising large sums without contracts and what not. Some of the more traditional firms that are excluded from these deals by their due diligence are going to get rinsed by him.
Once again, I find myself wholeheartedly agreeing with Mr. Solomon here. I think many of the old paradigms of risk management are too slow to function in this frontier. Apes will win here. The time to exit a venture deal is extremely compressed in crypto markets comparatively. In traditional VC its around 3 to seven years. In crypto its either instantly liquid or maybe locked for a few months. In Bryns opinion, smart contracts can help lower the risks associated with VCs behaving to the detriment of their investments.
Solomon briefly discusses how he deals with the increased volatility in the crypto space. It doesn't affect what his firm does very much as most of it is extremely automated. He is always watching to make sure things don't get terribly far out of sample, and to keep from accruing large positions in weird instruments. He is willing to grab some forced sellers also, in the form of buying liquidated fools.
One of the last crypto specific risks touched on by Solomon was flash loans. He stated how this lowers the barrier of entry to attackers and poses a huge risk for farming. He sees it to almost amplify the damage an attacker infinitely can do.
They sign off the show by sharing some excitement for things to open a bit around the world. Solomon has been in a mandatory 21-day quarantine and is looking forward to getting out and moving his limbs. I hope you have made it to that bike path by now. Thank you for providing us with this entertaining interview and some interesting thoughts.