Gia's Big Weekly NFT and Crypto Roundup: April 18, 2022
Hello dGENs, here is our weekly recap of the news you might have missed and those that everybody is talking about, ….so you can stay up to date!
NFTs SALES THIS WEEK
The Market gave a very strong signal 2 weeks ago, last week we closed at a lower high but are still on an uptrend considering the previous weeks. Let's see what the numbers look like on this Monday morning after Easter…
Number of wallets that traded an NFT last week: 216.778
Number of wallets that traded an NFT this week so far: 207.990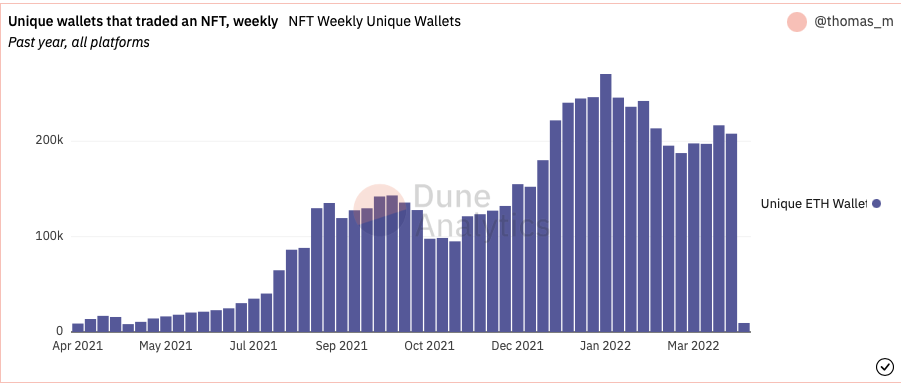 NFT buyers/sellers last week: 145.748 – 136.596
NFT buyers/sellers this week so far: 140.472 – 127.389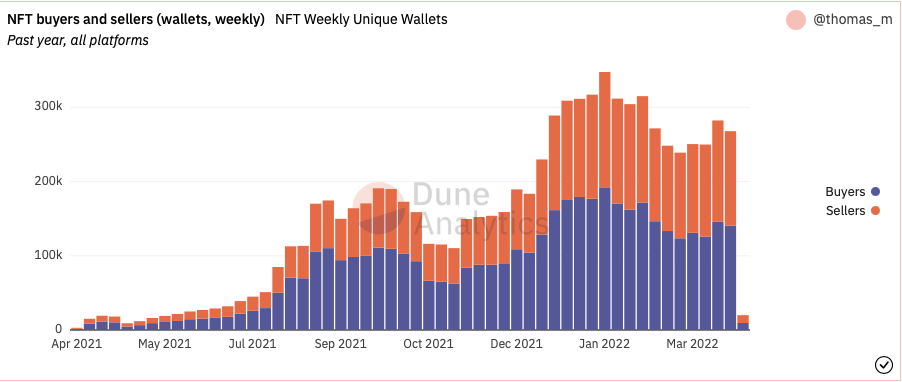 NFTs Transaction Count last week: 1.424.555
NFTs Transaction Count this week so far: 1.231.843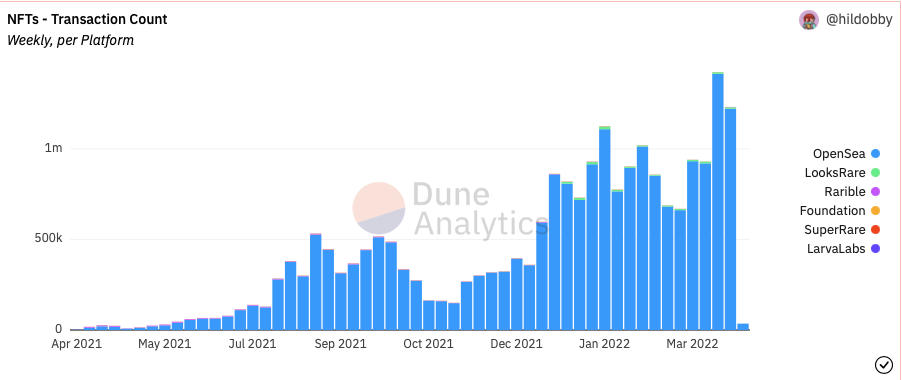 On OpenSea we had an extraordinary volume connected to the launch of Moonbirds, which is now the collection with the highest volume of the past 30 days (66.000 ETH) and the 16th collection with the most volume of all time. An incredible result if we think this was achieved in only a few days, while all other collections at the top of this ranking are veterans of the NFT space.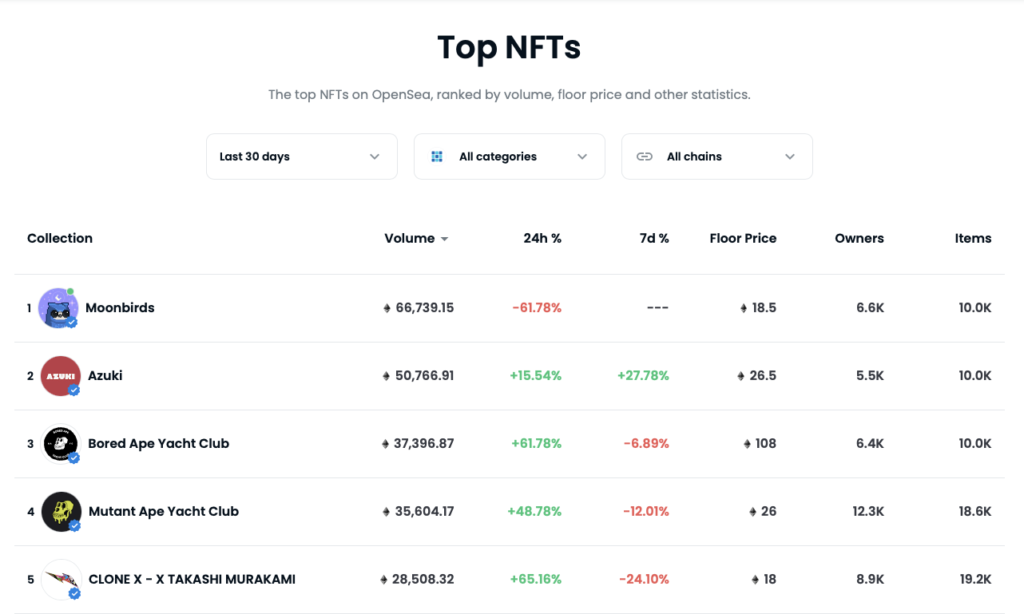 dGEN FAVORITE NEWS FROM THIS WEEK
The Degen Trilogy- A BAYC NFT Film from Coinbase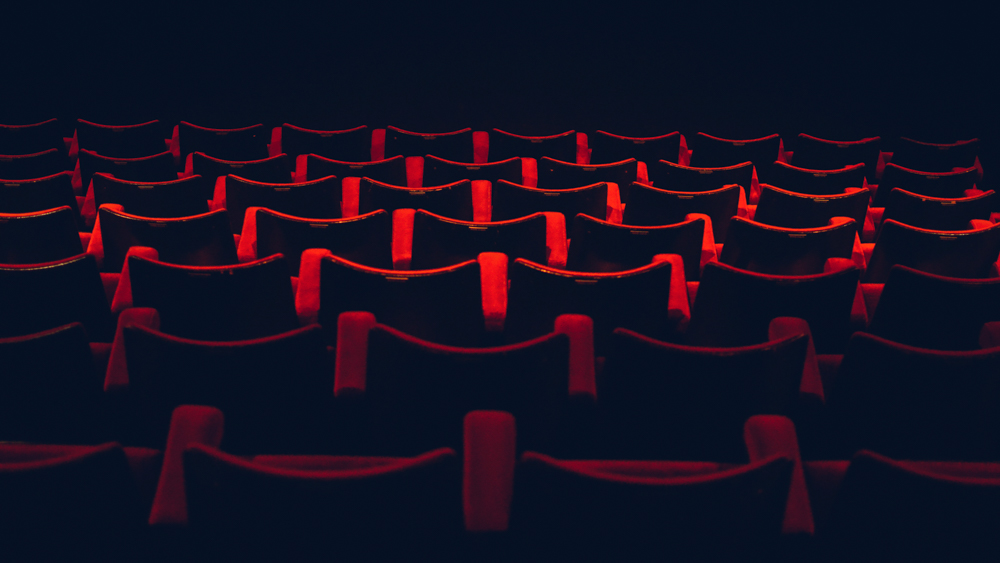 Main Points:
Despite the development of its own NFT marketplace being at the forefront of its rumour mill for some time now, crypto-exchange Coinbase has recently announced its plans to produce a three-part film featuring NFTs. More precisely, the NFTs used in the film will be those which fall under the Bored Ape Yacht Club (BAYC) brand umbrella, with Bored Apes, Mutant Apes, and ApeCoin all getting a mention.
The film will be called The Degen Trilogy, and will feature interactive and engaging elements which, with the help of the hugely influential BAYC brand, Coinbase hopes will bring a billion people to the crypto community. Coinbase's entertainment arm will be responsible for the production of the project, whilst the BAYC NFT community will be responsible for its crowdfunding.
Link: https://nftplazas.com/the-degen-trilogy-a-bayc-nft-film-from-coinbase/
Forbes Expands into Metaverse with Launch of Virtual Billionaires NFT Collection on FTX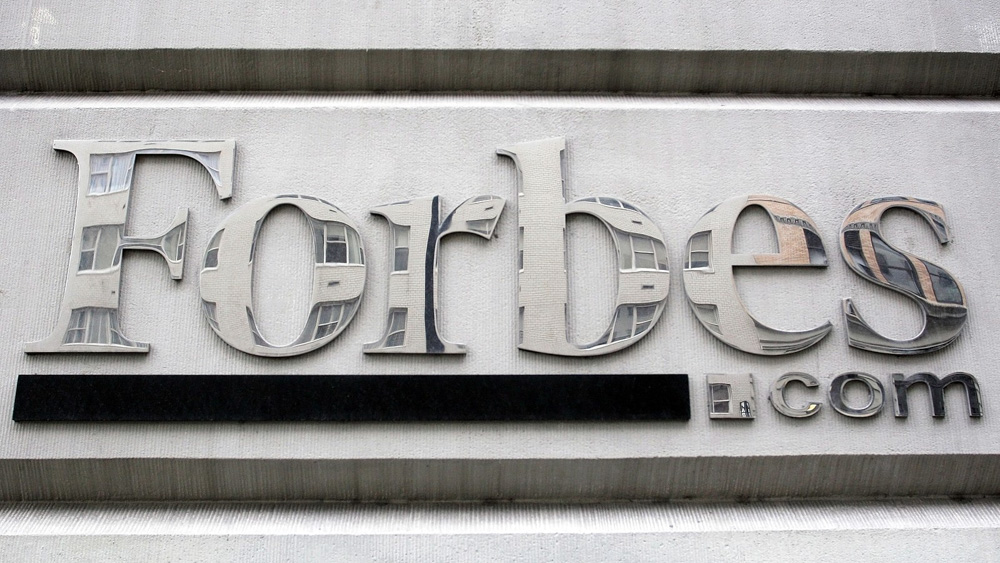 Main Points:
Forbes today unveiled a preview of its virtual Billionaires NFT collection, a first of its kind NFT project for the media industry. The collection includes a set of fictional investors with an enormous theoretical portfolio and virtual net worth based on live New York Stock Exchange pricing.
Each NFT Billionaire will have compelling hobbies and an eccentric Forbes accessory that will be ranked daily on the forthcoming Forbes Virtual NFT Billionaires List.
Link: https://www.forbes.com/sites/forbespr/2022/04/11/forbes-expands-into-metaverse-with-launch-of-virtual-billionaires-nft-collection-on-ftx/?sh=6ce4498f6156
NFT REVIEW NEWS Bored & Hungry Arrives as First Ever BAYC-Themed Restaurant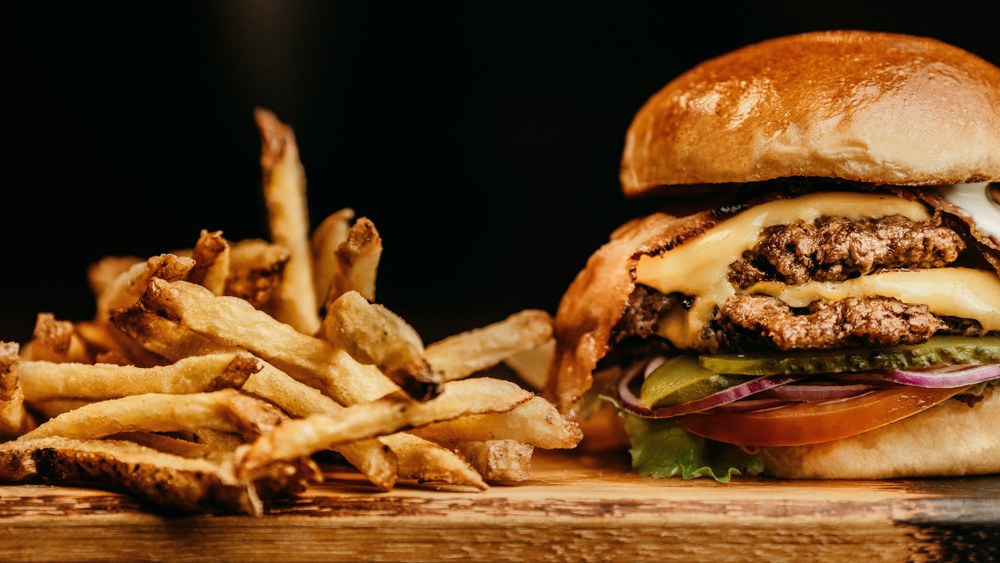 Main Points:
A taste of the extraordinary has just landed on Long Beach California in the shape of the first ever BAYC-themed restaurant. For the next 90 days, Ape fans can indulge in a range of fast-food delights from the newly launched enterprise.
'Bored and Hungry' arrived on the scene last Saturday, the brainchild of Web3 entrepreneur, Andy Nguyen. Utilizing the intellectual property acquired by purchasing an ape last March for 90 ETH, patrons can expect to indulge in cartoonified surroundings and consume food served with NFT emblazoned packaging.
Link: https://nftreviewmarket.com/nft-review-news-bored-hungry-arrives-as-first-ever-bayc-themed-restaurant/
Axie Origin Education Challenge Rewards Content with $AXS Prizes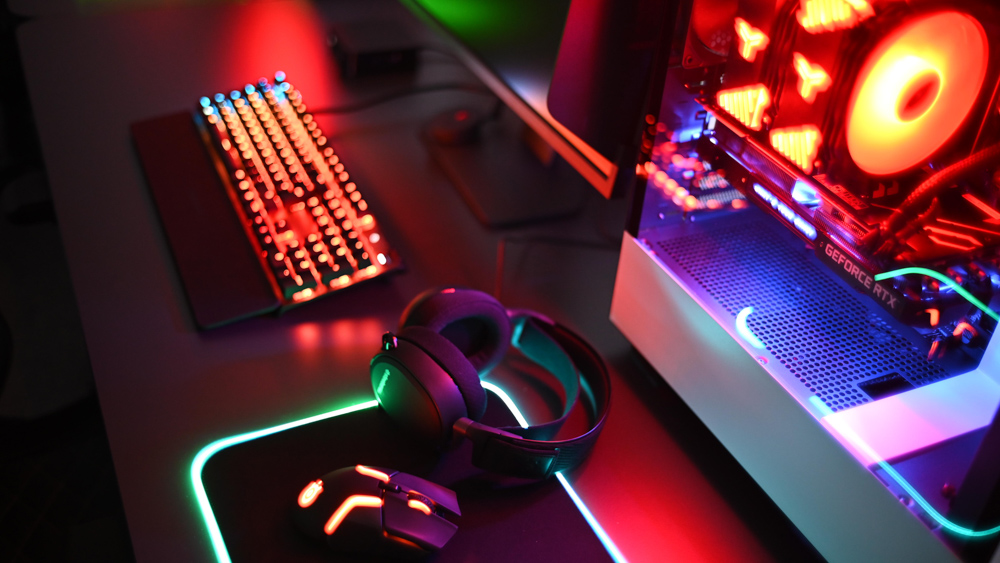 Main Points:
Following the successful launch of its Origin release, Axie Infinity will turn to the community to help prepare its educational materials. Therefore, the plucky gaming developer has side-lined 1000 $AXS in prizes to help tempt content creators to lend a hand.
The Axie Infinity 'Origin Education Challenge' calls on the many talents of its userbase to aid its latest endeavor, requiring all-comers in any language to provide high-quality content that helps new members get to grips with the Origin system. This therefore includes video tutorials, infographics, live streams, how-to demonstrations, explanations and much more. All featuring the trademark Axie joviality and light-heartedness while summoning the inner Axolotl.
Link: https://nfteducation.org/axie-origin-education-challenge-rewards-content-with-axs-prizes/
'Jack Dorsey's First Tweet' NFT Went on Sale for $48M. It Ended with a Top Bid of Just $280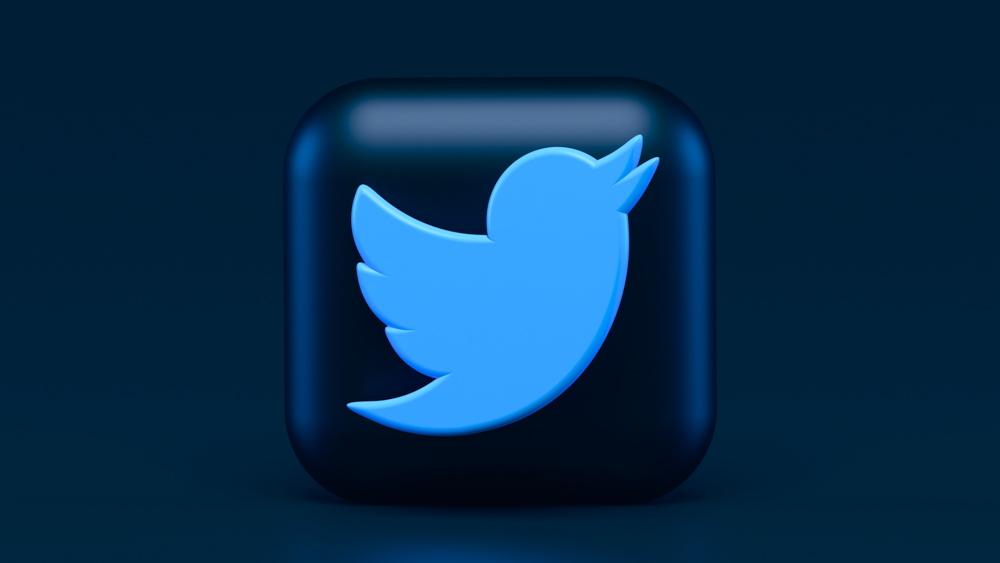 Main Points:
Iranian-born crypto entrepreneur Sina Estavi purchased the NFT for $2.9 million in March 2021. Last Thursday, he announced on Twitter that he wished to sell the NFT, and pledged 50% of its proceeds (which he thought would exceed $25 million) to charity. The auction closed Wednesday, with just seven total offers ranging from 0.09 ETH ($277 at current prices) to 0.0019 ETH (almost $6).
Link: https://www.coindesk.com/business/2022/04/13/jack-dorseys-first-tweet-nft-went-on-sale-for-48m-it-ended-with-a-top-bid-of-just-280/
Ethereum Merge No Longer Expected in June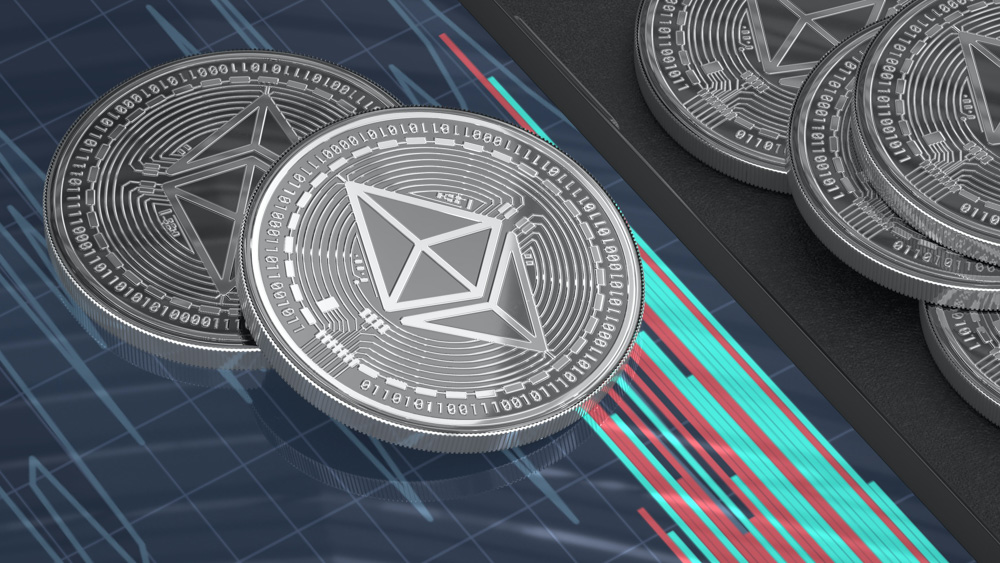 Main Points:
After a few weeks of speculation, Ethereum core developer Tim Beiko confirmed in a tweet Tuesday that the long-awaited Ethereum Merge will come later than expected. Instead of June, Beiko said that the network's transition to proof-of-stake is more likely to come "in the few months after."
Beiko insisted that Ethereum was "in the final chapter of PoW," but this is yet another in a long string of delays for a project which was slated for completion as far back as 2019.
The update comes after Ethereum passed a major milestone on Monday with the first shadow fork of the Ethereum mainnet – amounting to a dry run of the network's upcoming shift in consensus mechanisms.
Link: https://www.coindesk.com/business/2022/04/13/ethereum-merge-no-longer-expected-in-june/
Check out my other articles here.