Gia's Big Weekly NFT and Crypto Roundup: March 26, 2022
Hello dGENs, here is a quick recap of the news that stood out this week!
What is happening between Russia and Ukraine seems to be involving cryptocurrencies more and more, will this help or damage the perception that the general public has of the crypto and NFT space? And also, Crypto.com sponsoring the 2022 FIFA world Cup will really help us to go mainstream? This and much more in the news round-up of this week. But as usual, let's start from the market numbers.
NFTs SALES THIS WEEK
Good news: all indicators are up this week! Number of sales (+40%), number of active wallets (+32%),average NFT value (+18%), and both primary (+22%) and secondary sales (+45%). The bear market people were fearing lately is either already over, or never happened, in either case, fellow dGENs, we are looking good this week!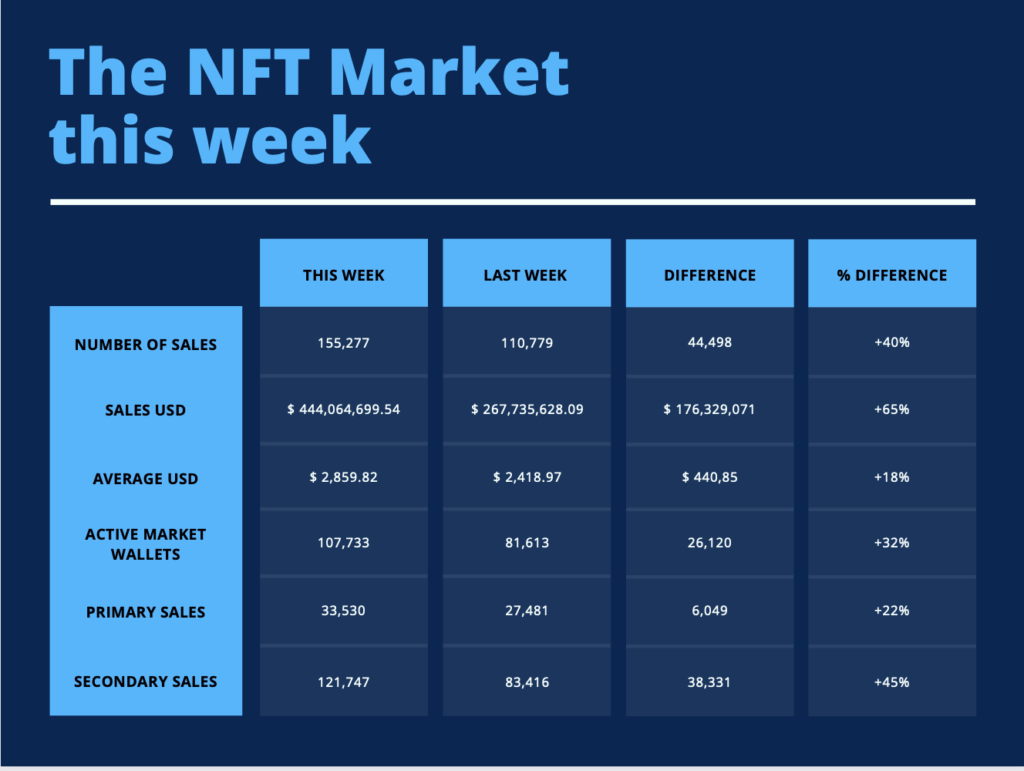 dGEN FAVORITE NEWS FROM THIS WEEK
Breaking: Russia To Accept Bitcoin As Payment For Oil From "Allies"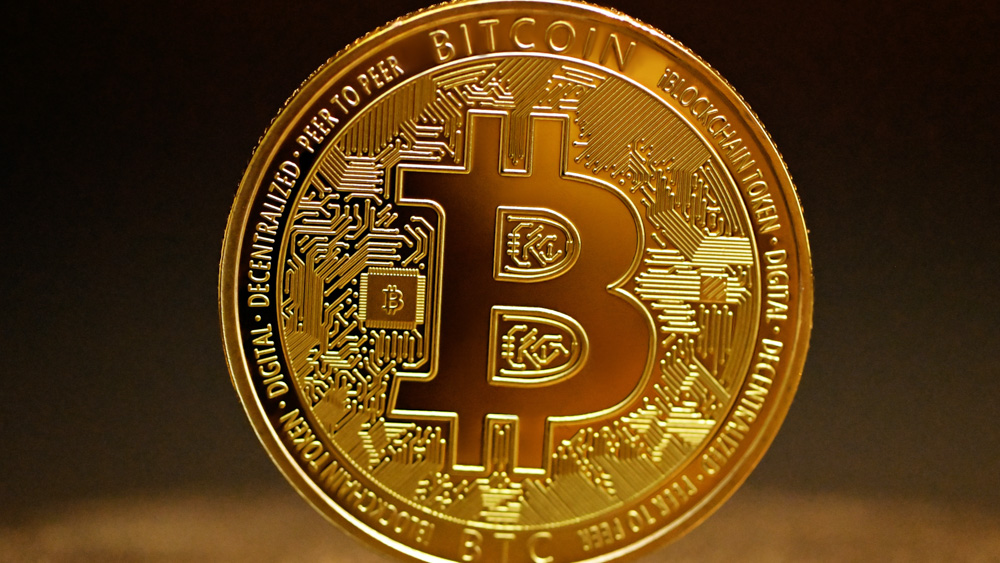 Main Points
The announcement comes on the heels of a series of international sanctions that have effectively limited Russia's access to the global financial system. The international community imposed penalties on this country for its invasion of Ukraine.
The Russian Federation, led by President Vladimir Putin, has been looking for alternatives to keep their economy afloat as their national currency plummets. Bitcoin could be an effective alternative for its censorship resistance capacities.
Funds held in BTC cannot be stopped or seized, like the International Community did with Russia's gold reserves, and can be used by any entity around the globe.
Food for Thought
Will this be good or bad for Bitcoin adoption?
Link: https://bitcoinist.com/russia-accept-bitcoin-payment-for-oil-from-allies/
Crypto.com Is The Official Sponsor Of FIFA World Cup 2022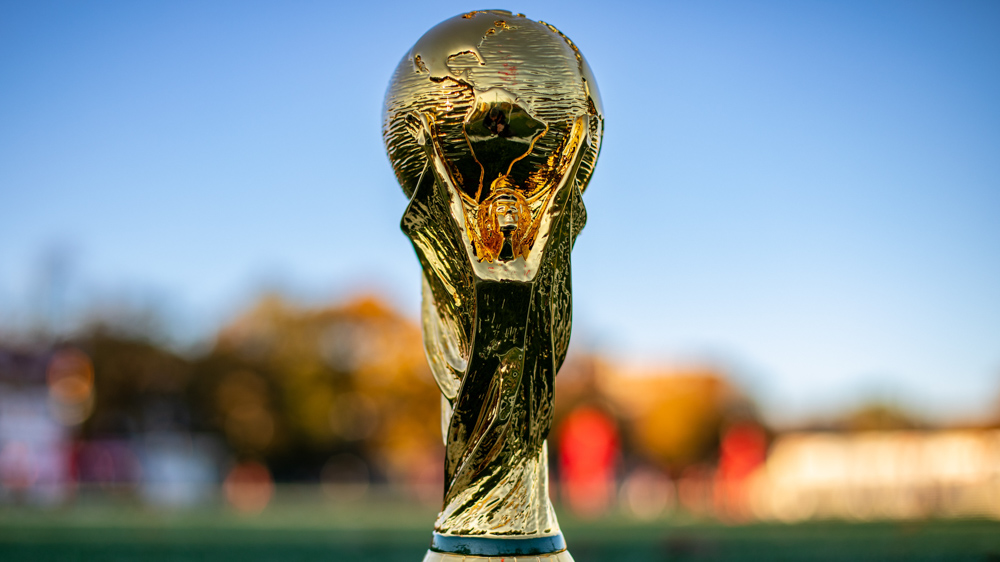 Main Points
This year's World Cup is supposed to be held in Qatar and will commence on November 21 at the Al Bayt Stadium in Al Khor. This is marked as one of the biggest partnerships that the exchange platform has secured in regards to the world of sports, as the FIFA World Cup is watched by almost 3.5 billion people.
The press release mentions that Crypto.com shall, "will be the exclusive cryptocurrency trading platform sponsor of Qatar 2022 and will benefit from significant branding exposure both within and outside the tournament's stadiums."
The agreement included extensive coverage inside and outside the stadium throughout the Football tournament. Apart from this, the exchange platform shall provide new as well as existing users chances to attend the match and also win exciting merchandise.
Food for Thought
Are these types of sponsorships helping or should the money instead be investe in education of the general public?
Link: https://bitcoinist.com/cryptocom-the-official-sponsor-of-fifa-world-cup/
The United States Won the Web 2.0 Tech Race – But What About Web 3.0?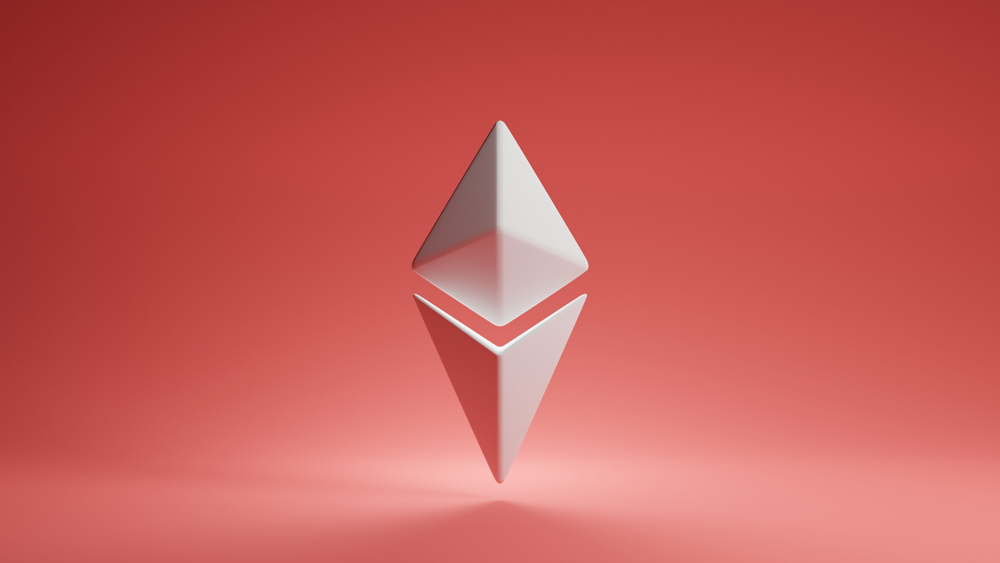 Main Points
The projects driving this extraordinary growth are often led by small teams of 20 people or less. There are few 'headquarters' in the world of crypto. Many of the most influential figures in the space do not have a home base and instead live itinerate lifestyles, traveling from place to place. This is because web 3.0 operations are often very lean, with a sole focus on putting out products and building communities of users.
Contrast that with the web 2.0 model, where VC valuations and growth targets often lead to a focus on achieving growth for growth's sake. This leads to the construction of new offices, competition for headcount and absurd spending purely for the sake of demonstrating 'success.'
Food for Thought
When Web3 will go mainstream, will it even matter which country wins the race or will we all be digital nomads, so that residency and citizenship will become a more fluid concept?
Link: https://dailyhodl.com/2022/03/24/the-united-states-won-the-web-2-0-tech-race-but-what-about-web-3-0/
How to Display NFT Art: A Guide to NFT Displays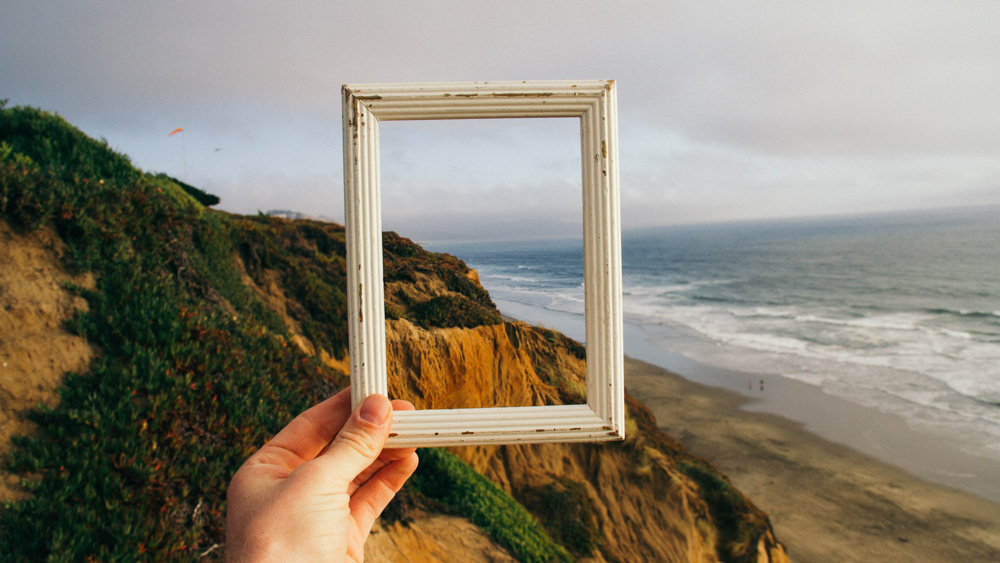 Main Points
A billion dollars shy of what the physical art market generated in 2020. As the sales of non-fungible tokens continue to ramp up, it's very possible the NFT market could one day meet or even surpass the value of traditional art. Of course, there are many hurdles NFTs need to overcome before that happens – one of which is how exactly to display them.
Physical artworks are easy to show off. Simply frame them and put them above a fireplace, in a gallery, or on an easel. But in the case of NFTs creators and collectors can struggle to showcase their collections. So, what's the solution?
Food for Thought
How much do you care about displaying your NFTs at home?
Link: https://nftnow.com/guides/how-display-nft-art-guide-nft-displays/
Metaverse Fashion Week is here!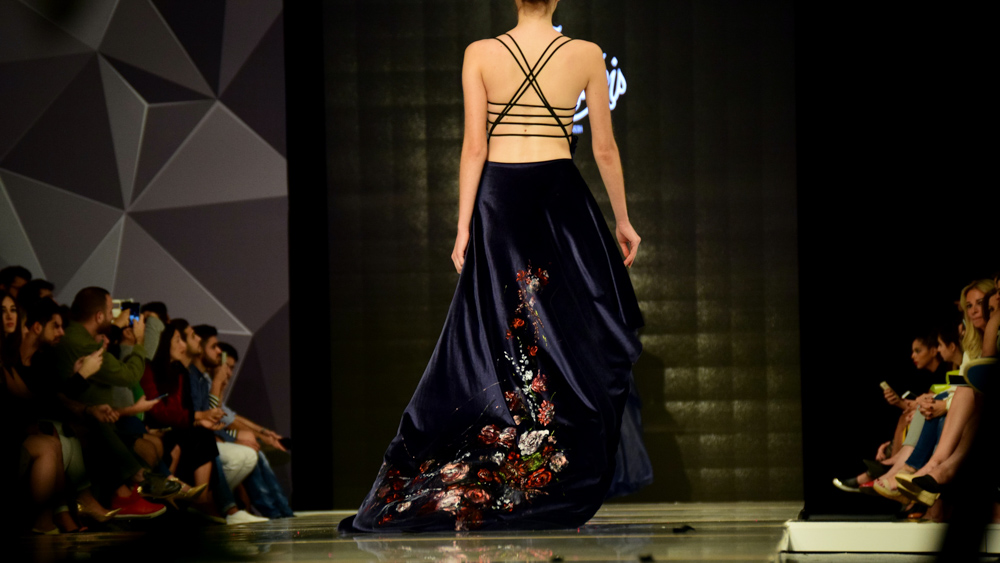 Main Points
Paris, Milano, New York, London, and now, Decentraland—high fashion has gone virtual!Over the course of March 24-27, Metaverse Fashion Week will be bursting at the seams with runway shows, after-parties, immersive experiences, shopping, panel talks, and much more, starting with a few exciting opening events on the evening of March 23.
With 60+ participating brands, artists, and designers, #MVFW22 is a milestone event in the global fashion industry. A combination of legacy luxury fashion and digital-native brands will showcase their highly anticipated wearable collections, digital spaces, and breakthrough activations during the eventful week.
Get ready to dress your avatar to the nines and take a front-row seat at the catwalk—everyone's a VIP in the metaverse! Below, we'll give you an overview of the week's biggest events, but be sure to check out the official MVFW event page for a complete list of what's happening and when.
Food for Thought
Will the clothes of our avatars or digital personas become more important to us than what we wear in real life?
Link: https://nftnewstoday.com/2022/03/23/metaverse-fashion-week-is-here/
Two Defendants Charged In Non-Fungible Token ("NFT") Fraud And Money Laundering Scheme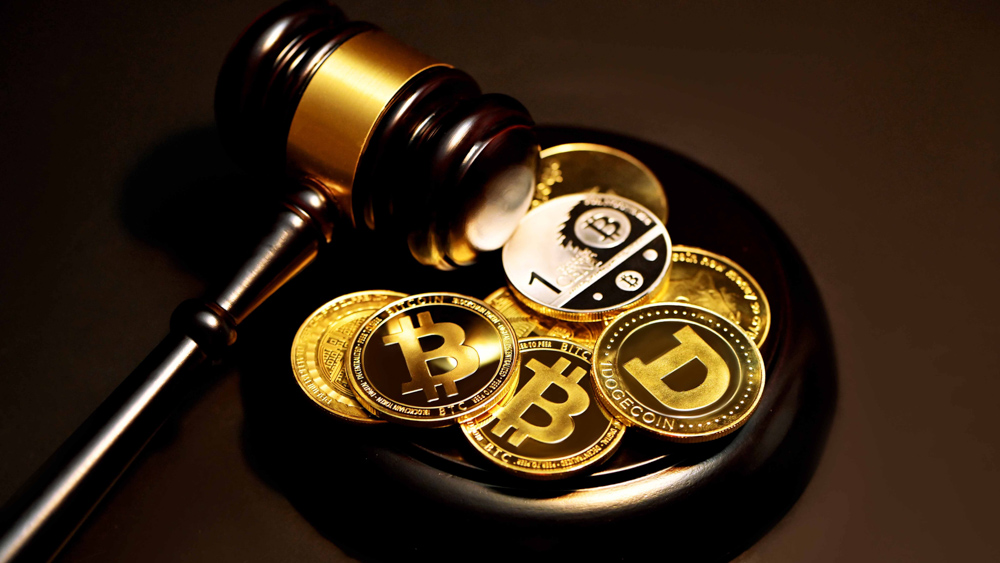 Main Points
Body: U.S. Attorney Damian Williams said: "NFTs have been around for several years, but recently mainstream interest has skyrocketed. Where there is money to be made, fraudsters will look for ways to steal it. As we allege, Mr. Nguyen and Mr. Llacuna promised investors the benefits of the Frosties NFTs, but when it sold out, they pulled the rug out from under the victims, almost immediately shutting down the website and transferring the money. Our job as prosecutors and law enforcement is to protect investors from swindlers looking for a payday."
Food for Thought
Do you think that recognizing a good investment in the NFT space is more difficult than in the traditional markets?
Link: https://www.justice.gov/usao-sdny/pr/two-defendants-charged-non-fungible-token-nft-fraud-and-money-laundering-scheme-0
Yuga Labs raises $450 million in latest funding round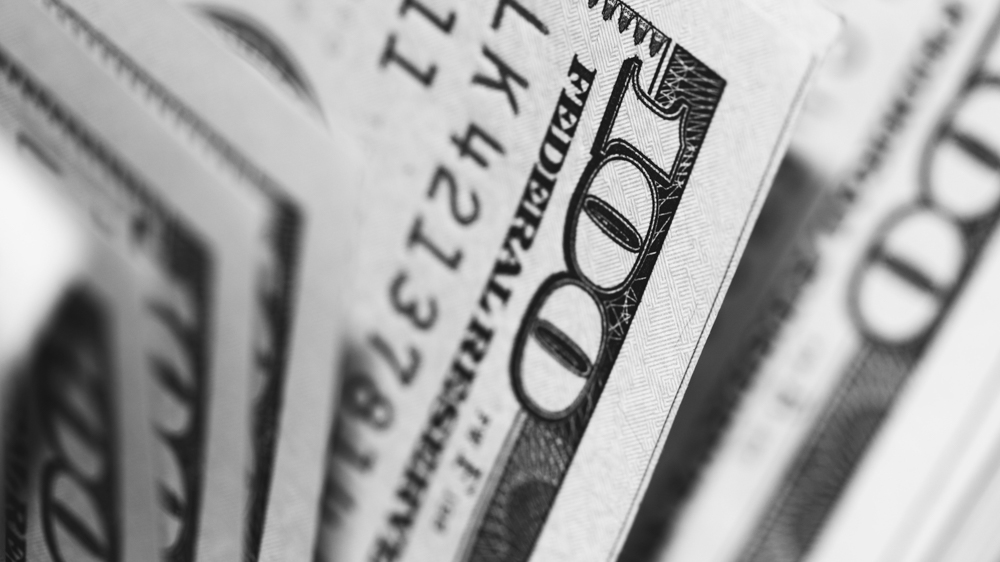 Main Points
Yuga Labs is the most successful NFT Company – at least for now. The company owns three of the most recognizable and lucrative NFT brands. Earlier this week, the company announced that it finalized a deal that'll see it get $450 million in funding at a valuation of $4 billion.
Last week as part of its consolidation efforts, they launched its cryptocurrency known as ApeCoin. The first few days of ApeCoin's existence have been interesting, with the cryptocurrency losing a massive chunk of its peak value within 24 hours of launch.
This round of funding will go a long way in helping Yuga Labs expand beyond NFTs and into new areas of the Web3 space. Yuga Labs doesn't lack ambition, and this company has an ambitious plan that'll see it become an integral pillar of the Web3 world if its plans become successful.
Food for Thought
Do you think Yuga Labs will surpass Meta in Web3?
Link: https://nftnewstoday.com/2022/03/23/yuga-labs-raises-450-million-in-latest-funding-round/
Check out my other articles here.