In Spotlight: 
Monkquis aka Marquis Wood 
If NFTs are still early, then musicians in the NFT metaverse must be really early! Sure, there has been bands with big names that drop NFTs. Celebrities that stop by the metaverse to promote other NFT projects. Some celebrities even stop by to promote their own NFTs that they are releasing. But there are not a lot of musical artists that become a part of the community-a part of the community that trades and collects NFTs. This is where Monkquis steps in.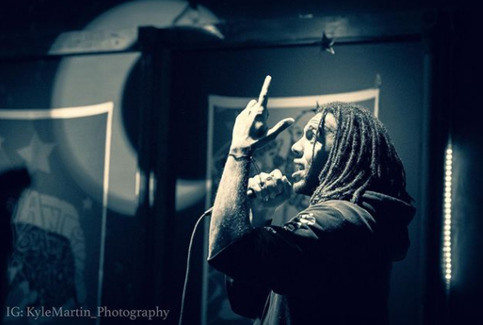 I first saw Monkquis' music video on the Zora.co Marketplace, featuring his music video called P.O.O.R. (Passing Over Opportunities Repeatedly). It is his most recent track which talks about the importance of living our lives to the fullest and making use of the opportunities that present themselves. The P.O.O.R. music video was shot in Sofia, Bulgaria and It is professionally mastered and engineered by Juan Pablo Gallo and produced by EVVY (Worked with Killer Mike of Run the Jewels).
The P.O.O.R. music video starts with Monkquis picking up his first lift while driving a rundown, small compact car that is tattooed with skater stickers. The car also has the World War II fighter jet shark teeth on the car's front panels. The shark teeth are an important part of the story. They help tie together the fight within us, the fight to be a better version of ourselves. Throughout the video Monkquis picks up people that are tired of their current struggles.
One passenger is a waitress that has put up with the worst conditions just so she can scrape by to pay her bills. Another is a struggling lounge singer that endures abuse from her boyfriend just so he is happy. All of the passengers' stories are relatable, but their struggles are different. In the end of each story not all are willing to take a ride with Monkquis. Some just pass the opportunity by. For the passengers that are ready, he drives them away in his compact fighter jet to help them find the pathway for their new beginnings.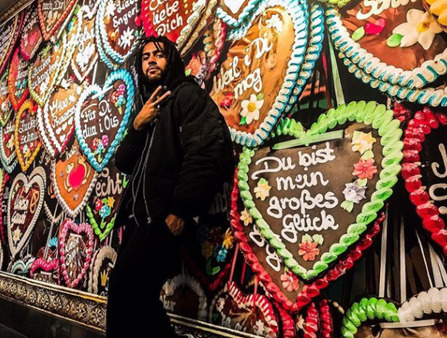 There are some awesome perks that come with bidding on and winning the Monkquis music video P.O.O.R.. The bid for the highest amount will not only receive the 1/1 music video NFT that was shot by international cinematographer Yordan Yankov (Fell From Neverland), but the video NFT will also act as your lifelong ticket to any concert where Monkquis is performing. Furthermore, the owner will receive 10% on all streaming royalties of the track on an annual basis.
Monkquis prior released track "Tree Killer" is already a huge success. It has over 100k streams and is featured in Spike Lee's Netflix movie "She's Gotta Have It". There are also 7 additional tracks that he will be releasing for future bidding on at Zora.eth. Monkquis can also be seen from his work on Jilted Women Retell Classic Love Stories (2014), We Were Kids (2018) and No Doubt (2019)
If you are ever in the Brooklyn, New York area stop by Monkquis music venue called The Zen Den Sessions, which includes an open Mic platform for all genres of music.
Twitter: @Monkquis
Instagram: 𝙈 𝙊 𝙉 𝙌 🙏🏾 (@monkquis) • Instagram photos and videos
Bid on a Monkquis music video NFT:  https://zora.co/collections/zora/6957
Zora.eth @OurZora
*Zora.co marketplace recently had their one-year anniversary. They are a permissionless marketplace with 0% fees and are entirely on-chain.
Check out other In Spotlight articles here.