In Spotlight: Pixls with Cookie
Welcome to the newest installment of IN SPOTLIGHT. We interviewed Cookie from Pixls – The Awkward NFT Town. We are going full throttle with written articles, video clips, audio content and more. While the mediums might change, hanging with dGens in the community and sharing their experiences won't. We are your source for articles that will allow the industry's pristine NFT artists and projects to shine.
Cookie's story on how he came into the NFT/Crypto metaverse is very similar to the way many others found their way. It was January of 2021, the Covid-19 lockdowns gave the educated developer from the Netherlands extra time. With this extra time on his side Cookie was able to pick up some old hobbies to enjoy, like drawing or making digital art with Photoshop. This combination of creative outlets gave him the idea to build a character generator.
So, Cookie went to work with building a character generator along with a website. A few weeks passed when a friend stopped by to share a new generative NFT that Cookie had never heard of, called a Hashmask. His eyes opened thinking "Hashmasks is generative, I am building a character generator," why not give the NFT thing a shot. With no expectations and having fun, his character generator slowly became more than just a character generator, it would become a character generator that could generate traits.
Cookie went to work teaching himself the many layers that came with building an NFT project. Including opening a Discord and watching it to see what clicks and what doesn't. Learning how the coding with Smart Contract Programming works. Making sure the Art was correct. And making sure the new website was polished and finalized. He was all in, Cookie set March 10th as his first NFT launch date
On March 10th, 2021, Cookies bouncy and unique, collectable characters would have a successful launch and they would be called "PIXLS – The Awkward NFT Town".

Let's talk Pixls with Cookie!
Mad$en: Congratulations on the launch of Pixls! There is a lot of moving parts with launching a new project. What types of things come with the success of a launch?
Cookie: "A lot of different things like, I needed to learn liquidity pools, so I invested my time getting to know these types of things. And a lot of my thinking was what the next step will be."
Mad$en: What was the next step?
Cookie: "To make 3D versions out of all of the Pixls, so I set out to make some kind of generative code that would make all of the 3D independent pieces couple together, while still matching the 2D versions."
Mad$en: How many 2D Pixl characters are there?
Cookie: "There's 8,619 Pixls, for the launch we sold around 5,471 of them!"
Mad$en: Out of the 8,619 different Pixl characters available, how many different traits are there for the 5,471 that sold?
Cookie: "There are around 350 different traits, meaning as an example there is 40+ shirts, 30+ hats, etc. (the shirts and hats are not exact numbers, just examples) The collection was meant to represent real life traits so there is a set male to female ratio, 5 different skin colors, and intergender relationships. Also keep in mind it's Pixel art so there is only a certain number of pixels that work with in making each character."
Mad$en: Project releases have changed a lot since your drop in March. Would you change anything to The Pixl drop if you could do it again?
Cookie: "The launches five months ago had what is now called the "F.O.M.O." ramp but back in the day it was called a "bonding curve". It's what everyone was doing. About a month after the March launch, The Bored Ape Yacht Club came out with a launch with a flat fee. If I could go back that is the first thing I would change, I would have done a flat fee launch."
Mad$en: What are some current things that Pixls are working on?
Cookie: "We are in the talks with the Sandbox. Which is one of the bigger parties in the metaverse space. I am helping by sending some of the 3D assets over to have their artists look them over, they have told me that they want to help, but just like a lot of things in the NFT space there is limited staff. So, we are waiting for the Sandbox people to get back to us."
Mad$sen: How about future promotions that you are working on?
Cookie: Yes, I am working on having companion airdrops. Like the Bored Apes with The Kennel Club or The Gutter Cat Gang with Gutter Rats. So, there will be a companion drop coming soon. They are still going to be the 2D pixel art. Later they could be made into 3D. But for now, it will be Pixel art since this project started out 2D Pixel art and It's what I enjoy doing.
Mad$en: Can you give me the exclusive on what the future air drop is? What will be the supporting companion for the Pixls?
Cookie: "Yes, it's going to be called the PIXLTON Car Club!"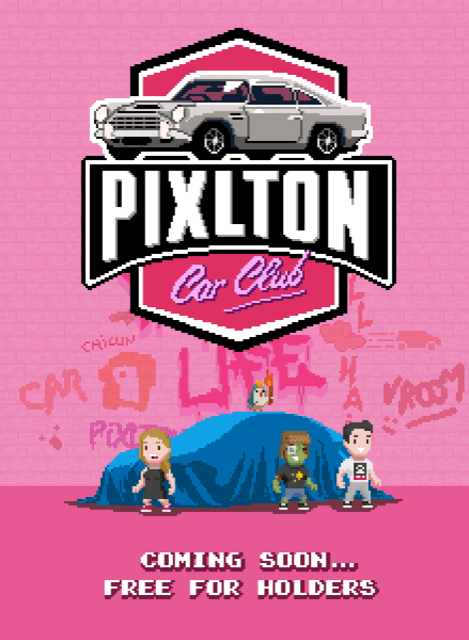 Mad$en: What is the Loot project promotion that you have recently started to work on?
Cookie: "Yes, I am working on a Giveaway that involves a new project called "LOOT". "LOOT" is a randomized adventurer gear generated NFT that is stored on the blockchain. It displays Stats and other functions that are intentionally omitted for others to interpret. I minted a few of these and I will be Doing a Giveaway for the "LOOT NFT"! The winner of the "LOOT" NFT card will have a list of items for clothing options from to head to toe. I am going to make the pixl avatar to match the "LOOT" card, of course allowing the Giveaway winners to choose things like skin color, hair color, shoes and any other type of trait that are not listed on the "LOOT" card."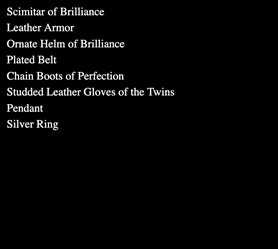 Mad$en: Do you have any last comments that you would like to share?
Cookie: "The main point for Pixl characters is that we are present, we are working every day to make the end goal of making the 3D efforts towards voxel related Pixls a reality."
TWITTER: @PixlsOfficial