NBA Top Shot's First WNBA Pack!
NBA Top Shot was my entry point into NFTs, and I imagine there are a lot of other folks in the same boat. It was originally based around the NBA, and this will be the first drop in the WNBA! NBA Top Shot is doing an interesting take on this, hoping to allure WNBA fans, and will be doing an air drop of the first WNBA moment which will be from A'ja Wilson. This moment will then set up those new accounts to participate in the Priority Queue on Friday.
Those new folks will then get a guaranteed pack in the morning, while us veterans will fight for the remainder in the afternoon.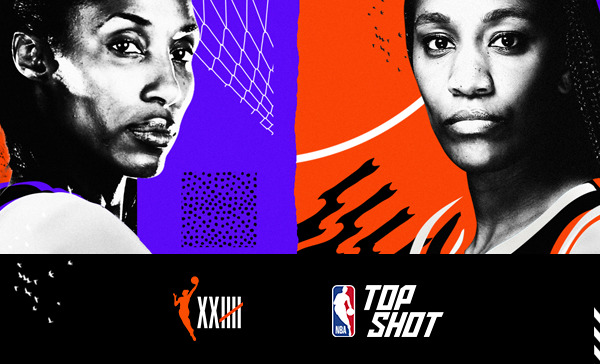 When Is It?
Priority Queue – Friday 8/27 2 PM EDT, 11:00 AM PDT
General Queue – Friday 8/27 3:00 PM EDT, 1:00 PM PDT
Where's The Drop?
NBA Top Shot's website – https://nbatopshot.com/listings/pack/wnba-best-of-2021-d1
What's It Cost?
$9 for 3 moments
How Many Will Drop?
There will be 75,916 packs, with at least 50k packs slated for the general queue
My Take:
I am admittedly excited about this for a few reasons. For starters it is great exposure to the league, I don't know many of the big names in the WNBA besides the stars they tout in the official blog – Diana Taurasi, Candace Parker, Sue Bird and Breanna Stewart. This will be huge for expanding mine and I'm sure many others will more actively follow the WNBA.
The introduction of these NFTs will also continue to diversify the population involved with NFTs which without hard stats in front of me I would guess is predominantly males. This is shown within the art of many NFTs, and therefore adding WNBA players could increase representation in the space.
It will be great to keep the offseason train rolling for Top Shot, and this is a great way to do that while expanding the fan base!
Where Do I Find Out More?
Socials: Discord / Twitter / Website / Official Blog Announcement
Disclaimer: This article is not financial advice. I own Top Shot moments and will be looking to collect some of the WNBA moments as they become available as well! Cryptocurrency markets are very volatile. Don't invest what you can't afford to lose. Always do your own research before investing.