A new team that popped up on my radar as they test the waters of the NFT space was Nemesis Metaverse with their Companion NFTs.
For starters, Nemesis is one of "the other" metaverses, it's not as popular as say Sandbox, but what they've been doing is very cool. They have a mobile application and it's also accessible via your desktop browser, which allows you to wander around the space and find some hidden games. These new Companions are expected to be fully usable within the Metaverse about 15 days after minting hits 25% and the ability to train them starts 25 days after 50% mint.
When is it?
Friday, July 30th at 10pm UTC, 6pm ET or 3pm PT
Where's the drop?
https://companions.thenemesis.io/ Contains more information, but minting will happen directly on OpenSea.
What's it cost?
Mint will be .05 ETH + Gas
How many will drop?
There will be 8,000 unique NFTs generated from 137 different attributes resulting in billions of possibilities.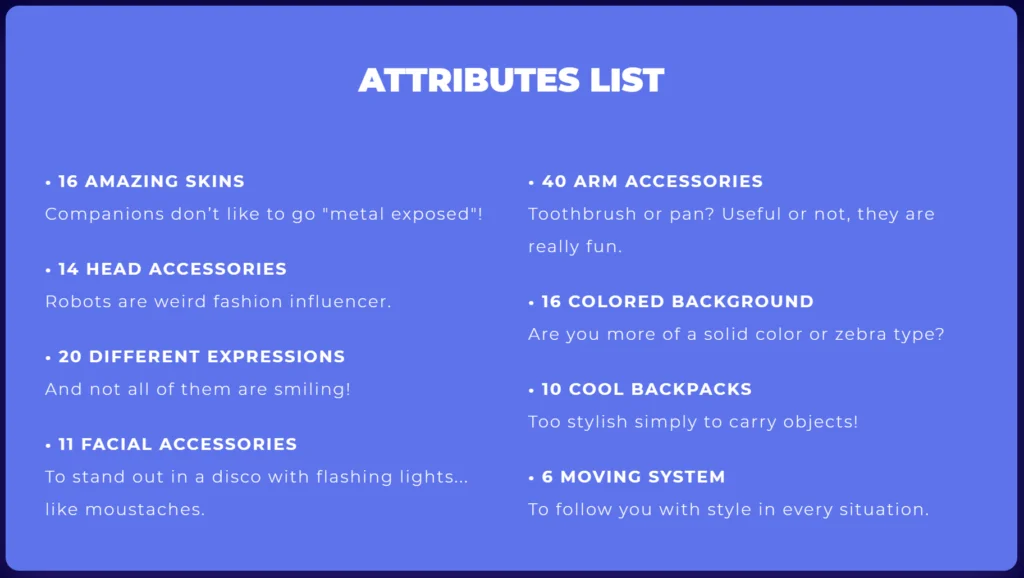 Source: https://companions.thenemesis.io/
My take:
I'm extremely excited to see how this drop goes. The team already has their own metaverse created and plans to make these companions come to life in a relatively short period of time. These would become NFT style Tamagotchis where owners will be able to take care of, level up and eventually duel their companions in the Nemesis. The success of the project will be entirely dictated by the success of this development as there currently is not too many other items listed on their roadmap of note!
It would be great to see them add airdrops of gear, clothes, etc. in the future to better equip your companions. It also sounds as though the team has in mind that companions could store their levels and be transferred from owner to owner. This would mean that an owner could buy a companion, train it for some time and then sell it at a higher value just due to taking care of their minion.
More Info:
Swing by their discord – The mods in there have been super responsive to all my questions and you can see the likes of Swolfchan mulling about.
Disclaimer: I plan to get my hands on a few of these and will be receiving 1 free due owning 5+ ducks from Slacker Duck Pond. This article is not financial advice. The NFT and Cryptocurrency markets are very volatile. Please don't invest what you can't afford to lose. Always do your own research before investing.