I wanted to take a closer look at Polymorphs and the Universe.xyz project.
In an interview with Tom Shaughnessy of Delphi Digital, Tyler Ward (@LordTylerWard) and Tim Kang (@illestrater_) discuss their ambitious Universe.xyz project in addition to how polymorphs, their first core drop, fits in to it. Tyler Ward is one of the cofounders of Bondbridge finance in addition to working on non-fungible Pepes. Tim Kang founded a live music streaming platform for DJs before getting in to crypto and NFTs. He sees this technology as an awesome way to support new artists. These two in addition to an eclectic and talented group of founders launched universe.
The founders see the timing of the rise of NFTs as the beginning of a larger swell. This is indicative of a large-scale distrust in centralized services as well as sources of information. Centralized media and social media have behaved irresponsibly. People are tired of opaque censorship standards and want access to diverse sources of information, art and services and they want the ability to curate these sources as a community. They want the chance to own a piece of the infrastructure that these information and entertainment streams flow through. There needs to be a platform or decentralized group of people to provide this shit.
After watching and participating in the rise of NFTs the last few years, the founders became dissatisfied with all the centralized solutions for NFT minting and selling. In addition to the shortcomings of the markets, there was no single place to direct the barrage of incoming questions they were receiving. There was a need to aggregate not only the services offered in this space but the community that came about from the projects.
When on-boarding new people into the space, one would have to curate an entirely new social media presence in addition to signing up to the requisite centralized marketplaces, to properly follow the developments of the space. They seek to provide an all-in-one platform for social and economic interaction. What will initially be a decentralized auction house and social platform will grow into a fully-fledged decentralized media company. This will hopefully evolve to address many of the pain points with traditional centralized media production and distribution.
Polymorphs is an exciting avatar type project as well as the first core drop of the universe. To advance the techniques being employed by creators and to show what is possible in the universe, there will periodically be core drops. These drops will exemplify new tools and technology for artists. All the features off these drops are open sourced so other teams can then incorporate these innovations into their next project. This way they will add new NFT primitives to the ecosystem. Polymorphs incorporate a dynamic and customizable trait set where the community is in complete control.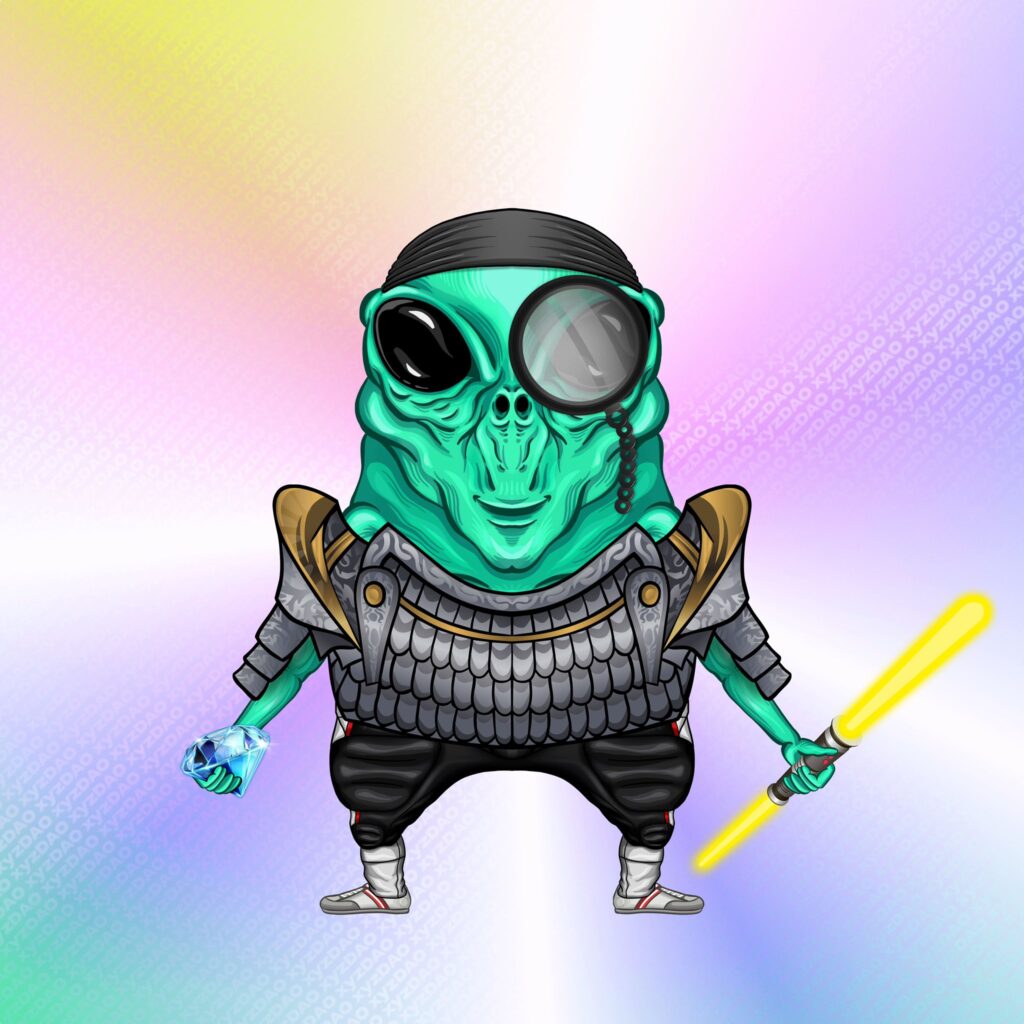 After a polymorph is minted, you can either shuffle individual traits for a chance at a more interesting trait or scramble the whole thing and start over. While customizing single traits, the price is exponentially more expensive each time. Over 40 ETH has already been used to create the polymorphs as they are today. Although the possibilities are endless, there are only ever going to be ten thousand total polymorphs. There is the possibility of adding new traits to the polymorphic genome if the community so decides in the future. The money accrued by the minting and scrambling of the polymorphs goes towards the most interesting feature of this universe. That of course is the DAO.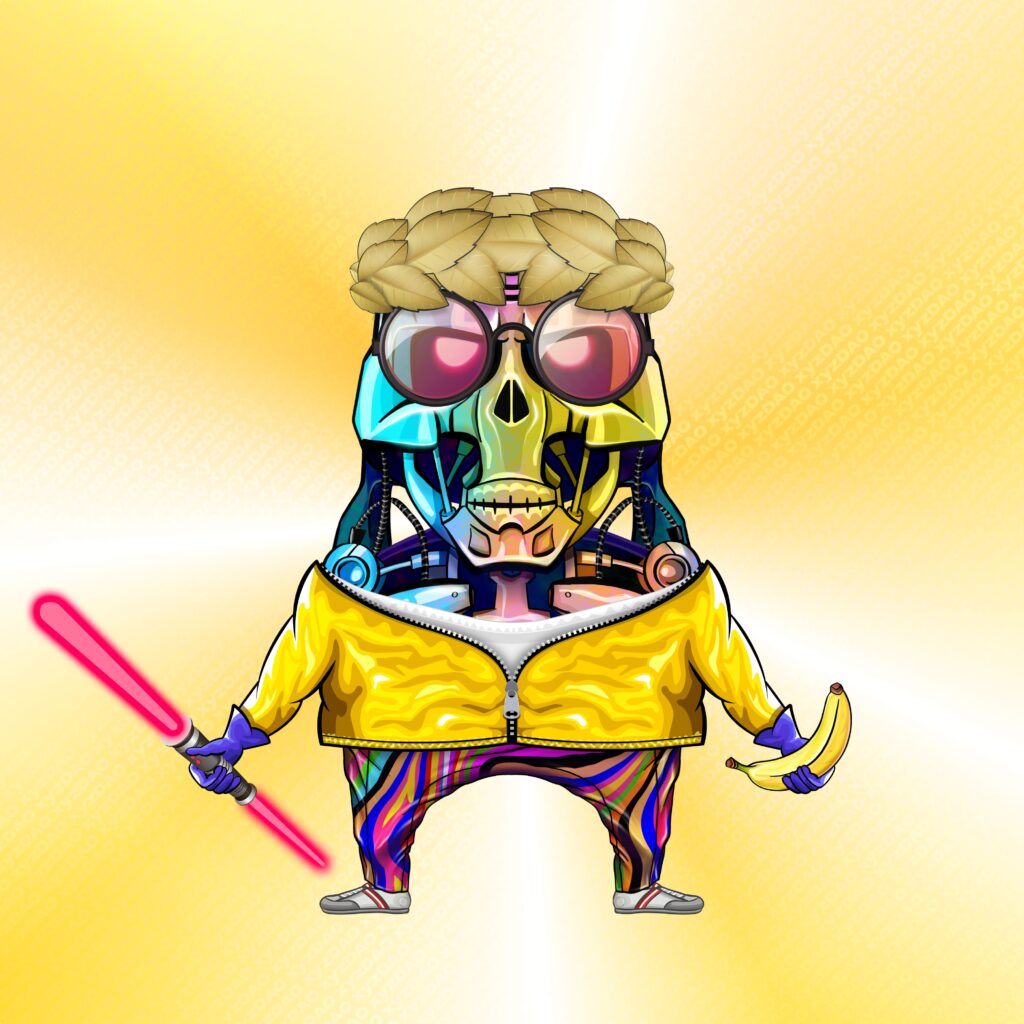 All proceed from this, and future projects goes directly and completely to the DAO that governs this universe. Rather than making a centralized product controlled by a legal entity and then years later trying to distribute ownership and decentralize, they opted to be DAO first. The implications of this are far reaching and incredible. Tyler posits that the DAO communities and NFT communities have not overlapped in incredibly significant ways yet and I agree with him. There are a shit ton of people excited about DAOs and a shit ton excited about NFTs as they pertain to art. Get these two excited groups talking and you have a lovely universe of opportunity. The core drop sales will go towards the treasury that will help the universe be built. While the technology stack that is currently universe Is as decentralized as possible, the DAO first nature of the project allows further decentralization as it becomes possible in the future. This is a progressive universe and is far from completing its grand vision.
Tyler, Tim, and all the founders not on this interview call, are dedicated to building out the infrastructure for what the dream of NFTs was always supposed to be. No doubt this team is skilled, but they cannot achieve this dream without the help and involvement of a large community. I repeatedly heard the words aggregated decentralization in my heard while listening to this interview and thinking about it. I like this seeming contradiction. The access points to this world can and maybe should be centralized. It may be handy to have a single or at least primary entrance in to the metaverse. Aggregating information and excitement will only lead to more excited communities and easier information sharing hopefully.
The fundamental world changing bit of decentralization comes with the control. The power to enact change in this universe is and will remain decentralized. That is the most important bit to me and why I am excited both to watch and contribute to the growing of this interesting universe. It reminds me of this website. A bunch of mainly strangers, talking about decentralized technologies and their varied impacts on our lives. Although our thoughts and insights are decentralized, we aggregate them on one website for ease of reading.
At the end of the interview, Tom gives a shout out to a charity started by Tim. The sevens foundation sounds like an interesting and worthy cause. Tim describes it as a fund to help elevate and uplift disadvantaged artists. The financial boon that is a welcome part of the NFT boom, should not only go to those who are already financially entrenched in the media and influence business. Mr. Kang sees this technology to give unique opportunities to artists from historically marginalized groups and I excitedly agree. The foundation is currently running open admissions to a decentralized exhibition that will later be completely community curated. I encourage you to check them out and let the people involved in the foundation explain their mission better than I can here. Find them at Grants.art and then go check out polymorphs and Universe.xyz.
Check out the full interview: https://www.delphidigital.io/podcasts/universe-aggregating-all-nft-media-components-and-evolving-the-components-faster-than-peers/