Photo by: Daniel Thomas
Mama, you see what Queenship doin' over here?! I swear if this was a televised major news media outlet this might have been the lead on tonight's programming. Oh, you weren't there…well let me be the first to educate you.

So today August 9th, 2021, was the launch of generative art project Queenship. A project that was centered around Black Women and their accomplishments. At first glance this project got me super excited. Quality art, and a quality roadmap that spoke volumes to educating our young up and coming black women. Art classes, dev training, marketing scholarships, and donations to Historically Black Colleges! Yes, like I said Qua-Li-Ty!
Now, what's the problem? Why the semi-exaggerated suspense?
Well let's roll the clock to 4:55pm PST just in time for my NFT minting routine, this time my wife was taking part as well (project launches 5pm PST by the way). I grab my laptop minimize everything except 2 windows. One, Queenship.World my would-be minting website. And two, Queenship Discord, Announcements. Hmmm…. okay…okay, I see, ohh Opensea huh, COPY That! Grab mouse cursor switch Queenship.World tab to Opensea Queenship collection, link copy pasted from the Discord Announcements page, Check!
Okay we're ready.
Let's look at Discord…scrolling…scrolling, "Why are they being so mean?" My wife says. Me being the NFT Vet, 6 months and running waves off her comments knowing that all Discord Servers are full of FUD and excitement on launch day. But…something don't seem right. A little more FUD than usual. Quick! To the Twittersphere! Look up Queenship. Oh there's a Twitter Space going on right now. Let's listen in…
I'll save you the hour-long conversation and give you the cliff notes. Apparently/Allegedly this project was a scam. A scam that in fact was not produced by 3 Black Women but 3 Russian Men. Now I don't know exactly what the term would be if this were true (black phishing maybe), but I do know that it would be sad days to see us used again in another type of medium to fill somebody else's pockets. And yes, I said again.
I'm no investigative journalist, so the jury is still out.
At this time the Queenship Discord has been muted. Whether that be to honestly remove the crazed mob mentality comments or to censor anymore proof. I just don't know.
But, considering everything, in my own opinion the evidence sounds loose. I'm hoping for the best but understand anything is possible in a space full of anonymity. Let's keep hope alive people!
Now, there was a silver lining to all this scam or no scam.
During the Twittersphere Space listen in, I heard intelligent black women talking about other black NFT artist who had already been in the space working. To be honest, I had to tighten up and put my card back in my wallet before it got took, because I hadn't heard of these artists before. But at the same time, it warmed me…we are here, shoot we been here. Beautiful.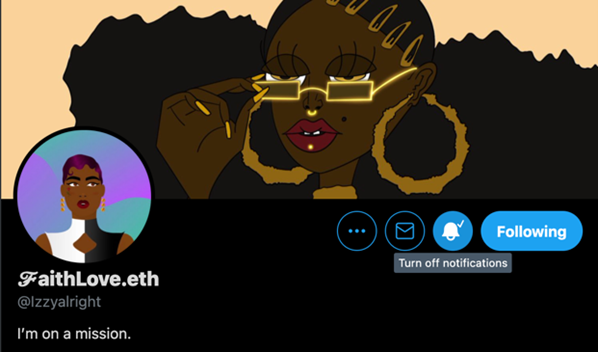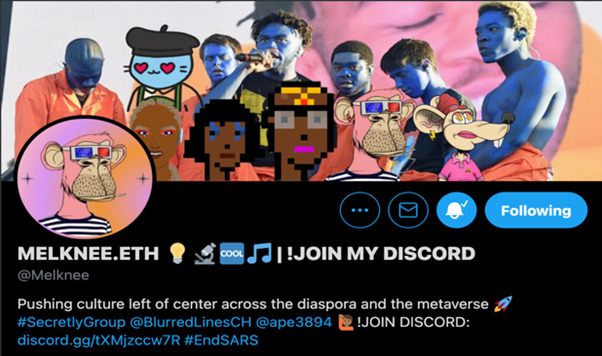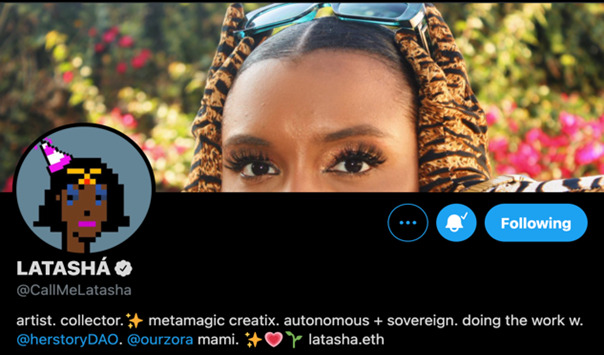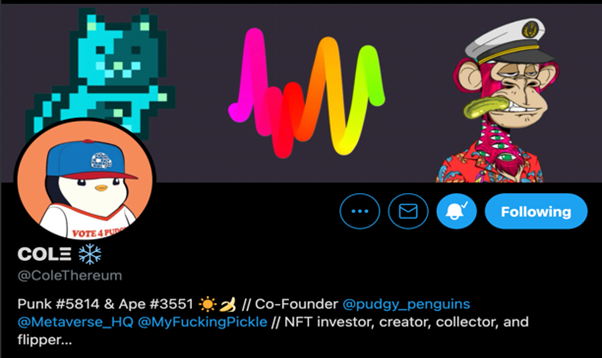 The conversation between NFT influencers like @Colethereum and the black women leading the NFT charge @Izzyalright, @CallMeLatasha, and @Melknee to name a few, was very encouraging to hear. The collaboration that they have planned going forward sounds genuinely special. So where maybe there was darkness comes light.
If any of you want to tighten up like me, please take a look at this expanding list of black NFT artists created by @Shawntelco called BLACK CRYPTO!