Blob Labs, established in 2021 by an ex-toy designer to explore the mix of digital and physical collectibles. Each Blob is a 1 of 1, handcrafted with unique traits. Only 999 Blobs will ever exist via raffles.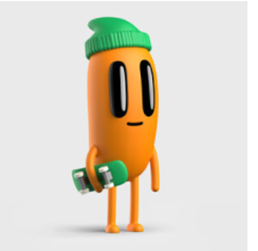 If you are looking for the next raffle, then you're out of luck! Blobs one thru eight sold out. The only way to get a Blob currently is to go to their Discord and work on a trade or to a secondary market like OpenSea. Be on the lookout for Metal Blobs! They are like trophies and awarded to the most dedicated Blob collectors.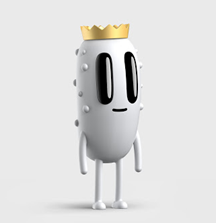 Wondering how the Blobs were distributed? Blob Labs would announce the start time for a raffle on Discord. You would have 30 minutes to enter your wallet and discord name. If you won, you would be able to buy a box from Blob Labs. 140 wallet addresses were picked for each drop, with 100 boxes available. That means that if you won the raffle, you weren't guaranteed a box. It would be first come first serve to the 140 raffle winners. After the boxes sold out, Blobs were airdropped to wallets with Boxes within 36 hours. If you resold your Box before you got your Blob, the Blob would go to the secondary collector. Only Boxes purchased from Blob Labs would receive a Blob. All Blob box resales are empty!
The Spray Booth is a new feature that allows Blobs to be painted with a beautiful gradient.

To request a gradient Blob, you will need to collect two solid blobs with matching traits but different colors and one spray paint. Blob Labs will decide which color goes on top vs bottom and any special traits color. Once a gradient Blob is created, those two solid Blobs cannot be used together again. You will get to keep the two solid Blobs; the spray paint will get burned and Blob Labs will airdrop the resulting gradient Blob to your wallet. Make sure to check on the different gradients on OpenSea to ensure your match hasn't already been painted.
If you haven't yet checked out Blob Labs designer toys, it's a must. Check out BLOB LAB website for merchandise and physicals.