Roman Philosophy and Moonbirds
The Roman philosopher Seneca once said, "Luck is what happens when preparation meets opportunity." On April 15th, a huge bit of luck happened for me as I was one of those chosen to mint a @moonbirds NFT. We have seen the price skyrocket over the last few weeks to a current floor of ~34 eth or ~14x mint.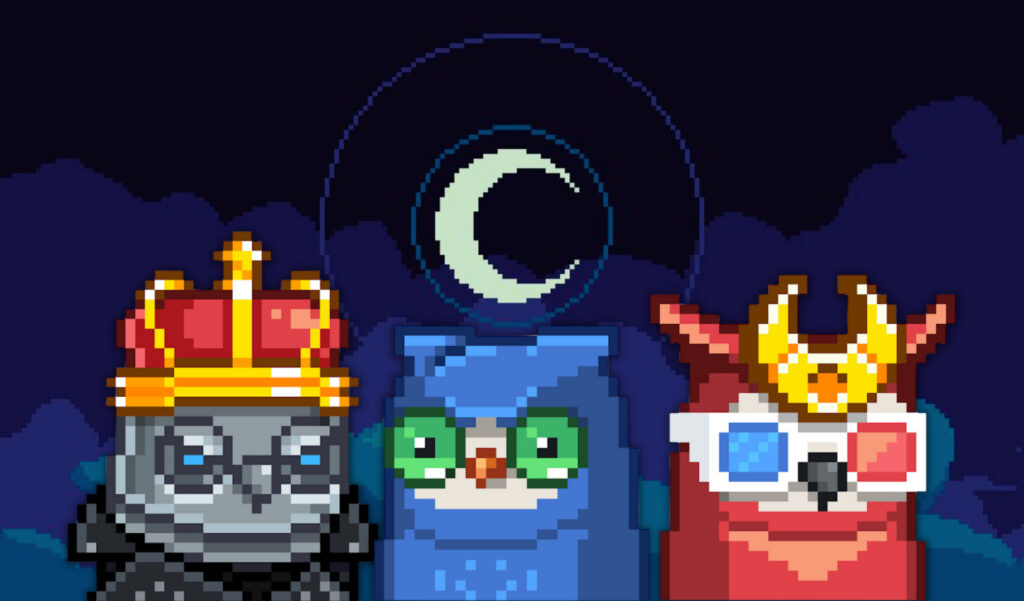 I didn't have any special minting skills. I had no bot or juiced up gas. I didn't grind in the discord or discover crazy alpha. The truth is that what I had was the conviction to pull the trigger on a 2.5 eth Moonbirds mint, which came from over a year of NFT buying, selling, and trading that prepared me for the opportunity.
I am not discounting the major portion of luck involved, as I, like anyone who was not a @proof_xyz holder had roughly a 1 in 4 chance of being chosen based on entries. I am saying that my luck happened because my preparation led me to the Moonbirds opportunity.
Making a 2.5 eth investment (~$7,500USD) at the time of purchase was no small transaction. To put that in perspective, on average the three biggest purchases in a person's life (NFTs aside) in order are a home, a car, and a personal computer. This NFT landed somewhere in between my last car and my current computer.
This leads me to the point of preparation. Over the last year in NFTs, I have made some strong buys, some mediocre buys and like almost anyone in the space long enough, bought a straight rug (or two). I have learned something from each of these purchases.
In a previous article, I alluded to the fact that it is challenging at best to determine what makes a good project. Art, team, community, influencers, etc. will all impact a project's eventual success or failure. No one component makes or breaks a project so it is important to decide how and why you will invest in something. There is a reason the acronym DYOR or Do Your Own Research is so commonly said.
Roughly two months ago I felt that my learning curve was not steep enough. Despite making great gains on the knowledge front, it seemed I was still lagging on alpha, floor and minting opportunities. I realized that I was active, but not actively utilizing my resources appropriately. I started asking more questions, diving deeper into podcasts, and hopping into what I viewed as the right discords.
I have been listening to The Mint Condition with @Bunchubets @ChamberRekt and @Dez_goatz so I joined their dGEN discord. There I found a group of people who at all times were willing to share knowledge in an open forum. Admittedly, I sent a few DMs to folks asking what probably basic questions were, but never once did anyone decline to take a minute to answer. Shoutout to everyone (you all know who you are) who took time to answer me with thoughtful responses and information to help guide me.
From there, I started listening to Coffee with Captain (CWC) hosted by @chrisjourdan and @nftbark . My learning curve jumped exponentially. Listening to their weekday morning show and interacting with the other DGEN folks felt like the daily insight into the world of NFTs that I needed to keep up to speed on an ecosystem moving at the speed of light.
https://www.buzzsprout.com/1943993/10465445-moonbird-monday-daodonnft.mp3?download=true
Whether it was a better understanding of gas and the ability to utilize it to your advantage during minting (cough cough, @yugalabs) or getting in early into the discords of new projects to get an opportunity to whitelist, the information and sharing of knowledge was there for the using.
I heard @ryancarson on CWC and decided to deep dive into him, @kevinrose and @proof_xyz . The next day the guys on The Mint Condition pod were also talking about the upcoming raffle. Given all that I saw, heard, and read, I knew that this opportunity could not be passed up.
Getting to this point, has for me, been about making the mistakes, having small wins, and growing in the space with those willing to grow with me. The Moonbirds journey is just starting, and I feel incredibly fortunate to be on it. I believe everyone can grow and be successful in this space if that is what you desire.
As for me, I can honestly say without a doubt that luck happened because preparation led to opportunity.