With almost 2,300 people in the Royal Society of Players (RSOP) Discord at the time of this article, it's fair to say this is one of the most anticipated NFT projects in the last six months.
As we close in on mint day for RSOP, here's everything we know right now to help you decide if you're going to ape into this ambitious project.
It's not a Profile Pic Project
Royal Society of Players is a collection of 10,000 hand-made cards designed by world renown artist and playing card illustrator, Oban Jones. ZK85NFT, the project founder, has made it known that he wants this to be art that can stand on its own and isn't seeking to replace your ape/alien/cat/whatever. Each NFT will be a playing card of varying rarities. ZK85NFT has said he expects the Joker to be the most valuable card, but is adamant that all cards (even the two of diamonds and three of clubs) will have value.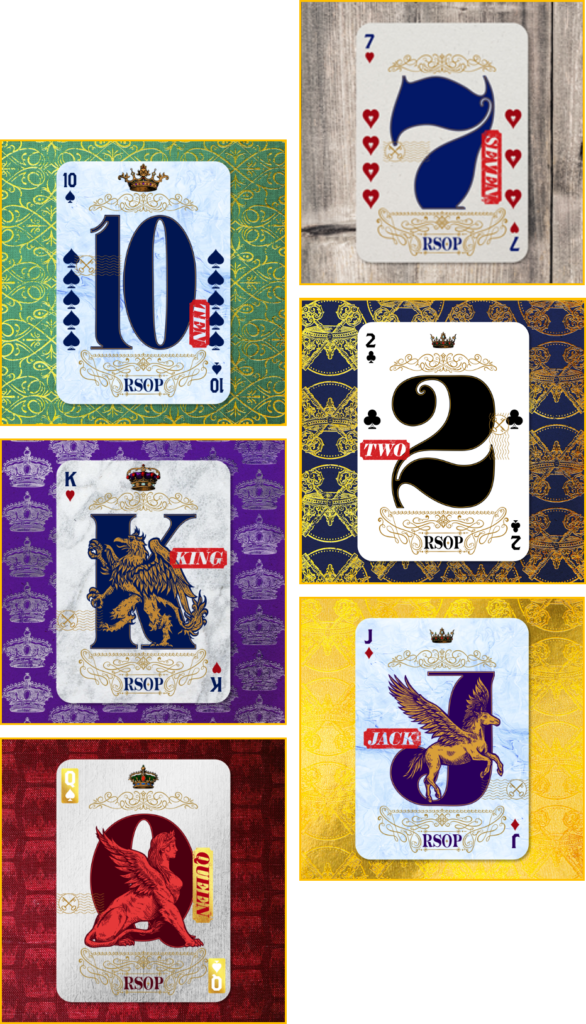 The Mint Day is Thursday, July 22
Minting will take place Thursday, July 22 at 5 PM EST. It will occur right on the website, the mint price will be 0.08 ETH per NFT, and there will be a maximum mint of 20 cards per person.
Cards will Provide Real World and Metaverse Utility
There will be a series of challenges related to the cards, whether they're completing poker hands, or other asks related to suit, rarity, or other traits of the cards. Those who complete the challenges will have the opportunity to win prizes and benefits, both in the real world and metaverse. While all these prizes haven't been implicitly laid out yet, they promise to be big based on what we've seen so far. The Discord has been popping with several prizes already for Discord members, including contests for Zed Run horses, Door Dash gift cards, and NBA player Jerseys.
One member benefit already revealed in the Discord is the opportunity for ten people to win two tickets to event of their choice in their hometown, with options including a sporting event, Broadway show, or concert. Another benefit revealed in the Discord is a monthly giveaway of a Z3 Zed Run horse, which has a value of at least 0.5 ETH. Additionally, ZK85NFT has talked about giving away items in Sandbox, and gifting plane tickets and a hotel room for one member and a guest to visit New York for a meetup. The last benefit stated thus far is The Royal Treasury, a vault which will hold several desirable NFTs from drops to be given away to the community.
On the Twitter Spaces, ZK85NFT said this is just the tip of the iceberg, and members can expect to see many more benefits, giveaways, and other perks.
Funding Won't Be a Problem
These benefits seem ambitious, and some people have asked how this project can sustain long-term with all the costs. ZK85NFT has mentioned that he'll release a more formal biography for the community, but regardless of that, he said on the Twitter Spaces that funding won't be a problem for this project. While I haven't interacted with him a ton, I do know who ZK85NFT is IRL, and can confirm his business success. Said differently, I can say with full confidence that he has the ability to fund this project. Additionally, he's said he's thinking in terms of years, not days or months, so he's in this project for the long haul.
RSOP Hopes to Build a Tight Community
On the Twitter Spaces where he gave more details and answered questions, ZK85NFT said he'll be setting aside money to pay for meetups within the community. The idea is if community members are in the same city, he can foot the bill if they go out to breakfast or grab a nice dinner. He talked about running events around the world, with the hopes of bringing everyone who holds the RSOP cards together no matter where they live, if they are comfortable seeing others in the real world.
So, there you have it. That's what we know right now about RSOP. With an active discord and a lot of promise, the mint will likely be a busy one, so if you're interested, get ready to pray to the Gas Gods and hope for the best!
Disclaimer: This article is not financial advice. The NFT and Cryptocurrency markets are very volatile. Please don't invest what you can't afford to lose. Always do your own research before investing.