Spotify and dGEN Network Sign Multimillion Dollar Podcasting Deal
In an effort to shore up its depleting balance sheet as it continues to haemorrhage subscribers leaving en masse, the struggling music and podcast streaming service Spotify, has signed a deal with the dGEN Network.
Following the announcement, the 581 million Euro net loss the company reported in 2020 impressively shrank to a 34 million net Euro loss to end the 2021/22 financial year.
Exact details have yet to be released but access to the most honest, creative, informative and wealth accelerating network is rumoured to come at a cost of 100's of millions of dollars to Spotify.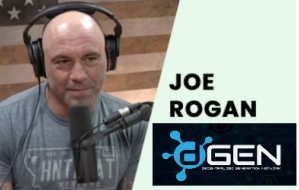 It is expected financing for the deal will be in place due to the forthcoming exit of Joe Rogan from Spotify.

It's unclear how long the deal has been in the works to separately acquire Joe Rogan and Spotify. Rekt tried to play this down in the past in their own irreverent style but clearly, hints have been dropped by dGEN co-founders, and Rogan himself, for quite some time: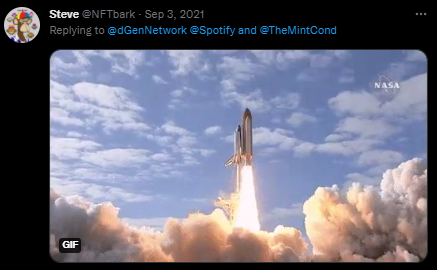 Shares in the dGEN DAO have continued to move across OTC desks and in darkpools but as a public community network everyone is working together on the content and are available for anyone looking to onboard themselves.

The dGEN family to date includes Coffee with Captain, The NFT Night Shift, Rekt, TMC, and Unrecruited. The existence of a War Room can be neither confirmed nor denied.