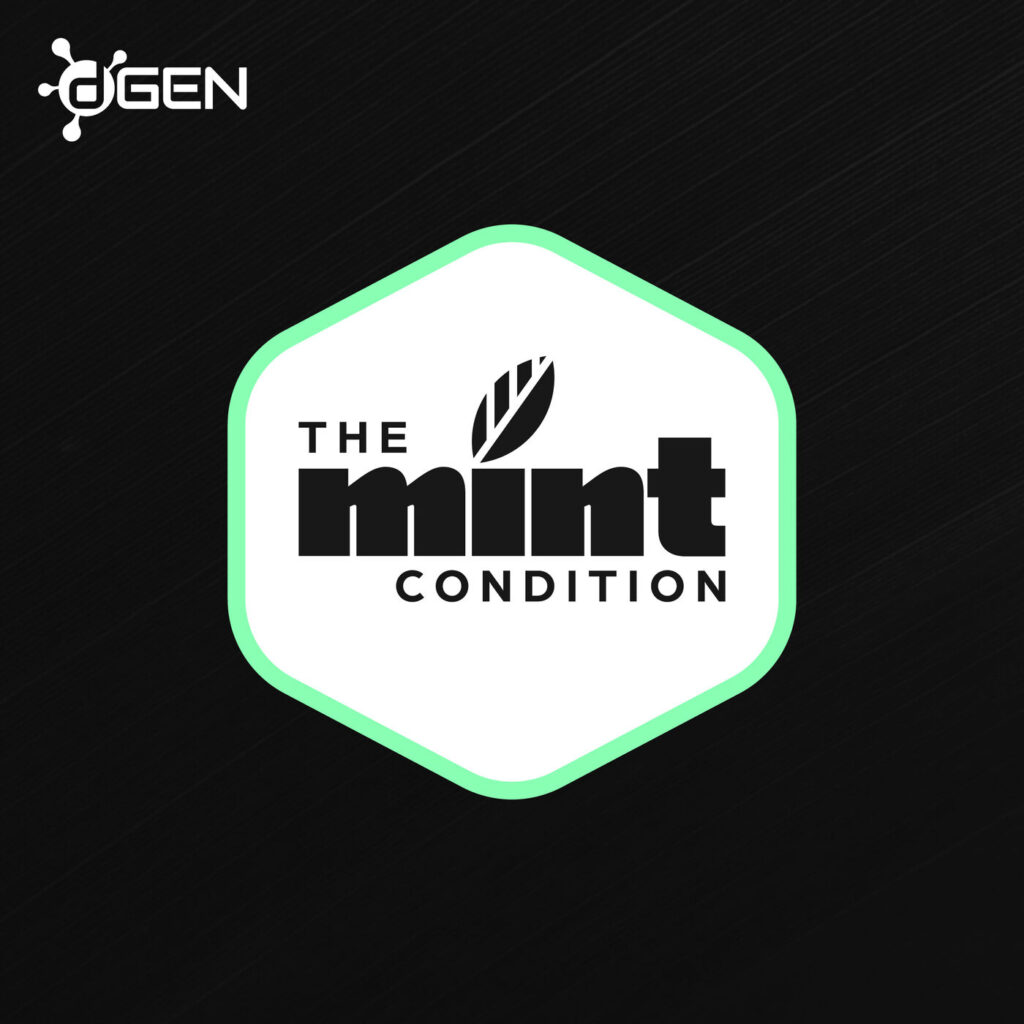 The Mint Condition is a weekly podcast and stream that reviews the latest trends in NFTs and Digital Collectibles. They cover everything from NFT Gaming, Metaverses and Digital Art. They interview the leaders from the top projects in the space and bring in the community to advise on the questions. A true 1 of 1. Stay Mint!
Mid Mic Crisis
Welcome to Mid Mic Crisis, your go-to podcast for the modern mortal who refuses to grow up but is embracing every bit of adulting along the way.
Join us three times a week, every Monday, Wednesday, and Friday, as we dive deep into the topics that make life worth living in this digital age. Whether it's dissecting the latest AI and web3 trends, recapping the weekend's sports highlights, sharing a laugh through comedy gold, discovering new music gems, or debating the hottest TV shows and movies, we've got you covered.
But here's the twist – you're not just a listener; you're a participant. Tune in and participate live via X.com Spaces by following the dGEN Network. It's your chance to chime in, share your thoughts, and be part of the conversation with fellow tech-savvy sports enthusiasts, comedy aficionados, music lovers, and pop culture connoisseurs.
Mid Mic Crisis is more than a podcast; it's a community of like-minded people navigating the exciting, sometimes chaotic, but always entertaining world of adulthood. So, grab your mic, join the conversation, and let's ride this Mid Mic Crisis together.
Stay tuned, stay engaged, and stay forever young at heart with Mid Mic Crisis.
Episode Summary:
Get ready for a captivating episode of Mid Mic Crisis, hosted by the dynamic duo, Bunchu and Chamber, in "The Legend of Giga Chad." This unique edition requires all speakers to tackle trivia questions before joining the conversation, adding an element of surprise and fun to the episode.
The journey begins with Chamber sharing his professional advice on various cannabis products. Whether you're a seasoned connoisseur or a newbie to the world of cannabis, his insights provide valuable information and guidance on navigating the diverse range of products available.
Bunchu takes the spotlight next as he reviews the much-anticipated movie, "Dumb Money." With his characteristic wit and humor, he offers a no-holds-barred take on this cinematic experience, giving listeners a taste of what to expect from this latest release.
But it's not all movie talk; the hosts shift gears to discuss "Killer Whales," a new show akin to Shark Tank, but focused on crypto and web3 projects. They delve into the exciting world of crypto innovation and investment, highlighting the projects that are making waves.
In a lighthearted twist, Bunchu and Chamber explore the social memeing phenomenon surrounding the name "Chad." They share anecdotes and insights into how this name has evolved into a cultural meme, adding humor to the episode.
The podcast concludes with a discussion on easy ways to create music using AI with stableaudio.com. As technology continues to advance, the hosts offer a glimpse into the exciting possibilities that AI brings to the world of music creation, making it accessible to all.
"The Legend of Giga Chad" on Mid Mic Crisis is an episode that combines entertainment, education, and a touch of humor. With trivia questions keeping everyone on their toes, Bunchu and Chamber lead you through a diverse range of captivating topics, ensuring that you'll be both entertained and enlightened from start to finish. Tune in, join the conversation, and test your knowledge along the way!
Check out the uncut Twitter Spaces
Powered by @dGenNetwork
Website: https://dgen.network/
Follow us on Twitter:
dGEN Network: https://twitter.com/dGenNetwork
MMC Twitter: https://twitter.com/MidMicCrisis
Follow dGEN on all of our Social Media:
Discord: https://discord.gg/8vbVZ8vDhr
FB: https://www.facebook.com/DecentralizedGenerationNetwork/
dGEN Pass: https://opensea.io/collection/dgennetwork