War Room Alpha: The NFT Rule of Three
You want some tips from the War Room? Fine. Recently we were discussing the infamous Rule of Three. What is the rule of three you might ask? One contributor, BunchuBets, believes this is all you need to know:
Why "Triples is best" is the main question here…
I've personally always thought that even numbers are best, if I have two I can sell one at double cost and freeroll the other. This allows me to capture the upside while simultaneously seeing some lottery ticket action from how far up they can go. This is where the third comes into play.
If you only mint/buy ONE of an NFT, you can either sell it at a specific price, realize your gain/loss and be content. Hopefully you never look at the price of that project again, because if it takes off you're going to miss out. This is where one of our fearless leaders, Steve, finds himself with both Bored Ape Yacht Club (BAYC) and Gutter Cat Gang (GCG). He has a nearly impossible selling decision when it comes to these projects, because he bought in low and has watched them skyrocket. Does he realize profits and bask in his eth, or never realize those profits and be JPEG rich?
If you mint/buy TWO of an NFT, you can at least sell one and lock in some of those sweet, sweet gains to cover your initial cost. This gives you one NFT to play around with, but you then run into the issue of only having one again. Do you lock in the 10x profits? Do you HODL forever and ride the wave? This is definitely better than the alternative, but it's very difficult to sit with just one.
Finally, if you mint/buy THREE of an NFT, you are following the Rule of Three. The first one can be flipped relatively early based on covering your costs, and then you still have two leftovers. The concept of free rolling two NFTs is so much better than one, does the project trade on super high volume and go up to the moon overnight? Go ahead, take the profits, you have a third JPEG to hold onto. You'll never have to worry about selling that last one, you've secured your bag already.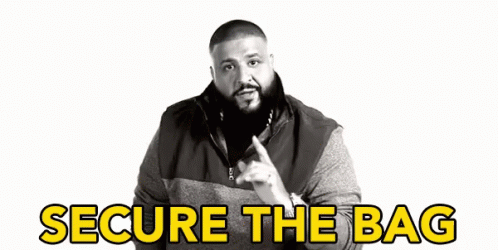 Don't worry, I understand, we're not all Chamber. We can't ape into every single project, and that's OK. Build your liquidity, but when possible, remember the Rule of Three.
Disclaimer: This article is not financial advice. Cryptocurrency markets are very volatile. Don't invest what you can't afford to lose. Always do your own research before investing.