Zed Run: Paid Racing Update – Week Ending 7/11/2021
Weekly we will be taking a closer look at the happenings on the digital dirt from the week prior. These views will focus on racing totals by class and distance as well as horses that are making the biggest noise in the community. The week ending 7/11/2021 proved to be a busy one with 8,643 races and a total of 266 ETH wagered.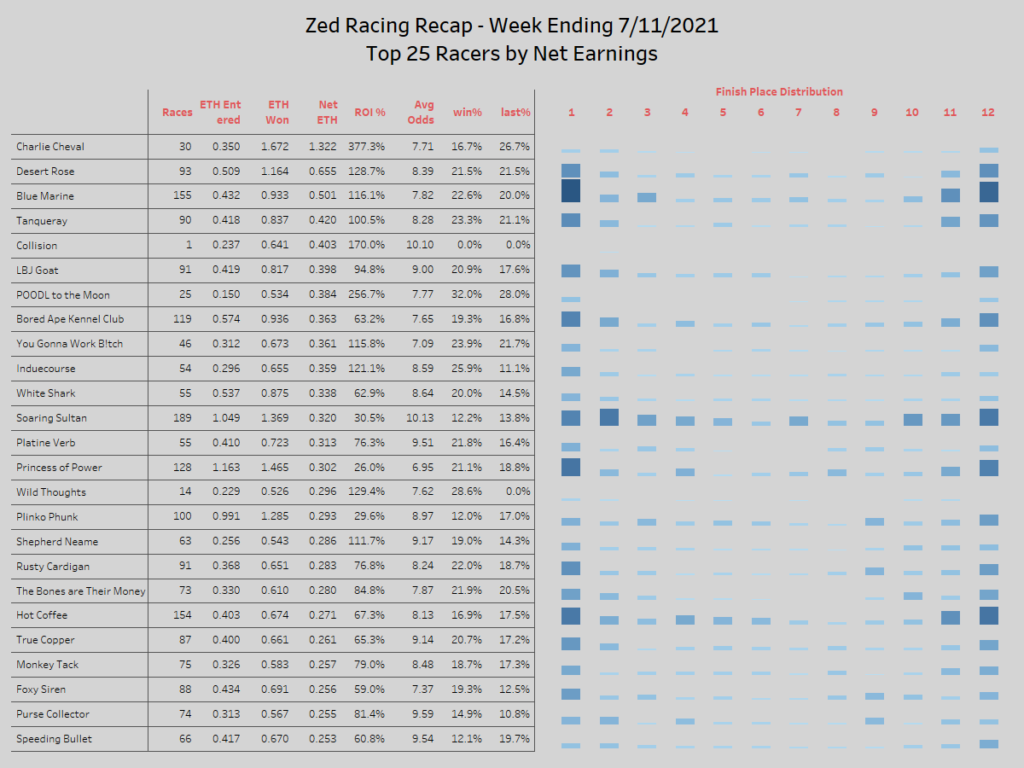 Charlie Cheval was the top dog last week. The Z10 Genesis Stallion wreaked havoc on C1 and C2 races. He was averaging sub 8 odds and taking down monster purses. Through only 30 races Cheval was able to net more than double the next horse on our list, raking in 1.3ETH. Helping Cheval the most was a gutsy performance in the Gavin Bromley Class – a Class 1 2200m race with an entry fee of 0.2373 ETH and a prize pool totaling 2.56ETH. On his way to victory and a payday worth almost 3K(USD) he defeated the likes of Rendezvous Peak, Princess of Power, High Rating, and Genuine Risk. Well done Cheval, you deserve the recognition and I am confident this is not the last time that we will be reading about you atop the leaderboard.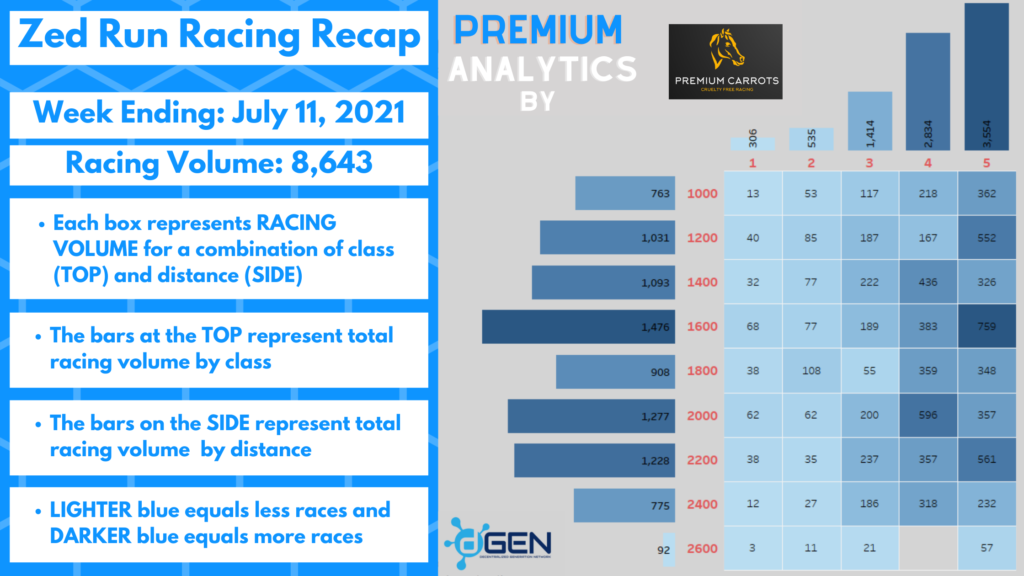 Class 5 saw the most action with almost 3,600 races, 1600m being the distance of choice.
Distance preference was more balanced than class. 1600m saw the most action while sprinters(1200m and 1400m) and distance specialists(2000m and 2200m) saw similar race counts.
1000m has been making a comeback while 2600m remains somewhat stagnant.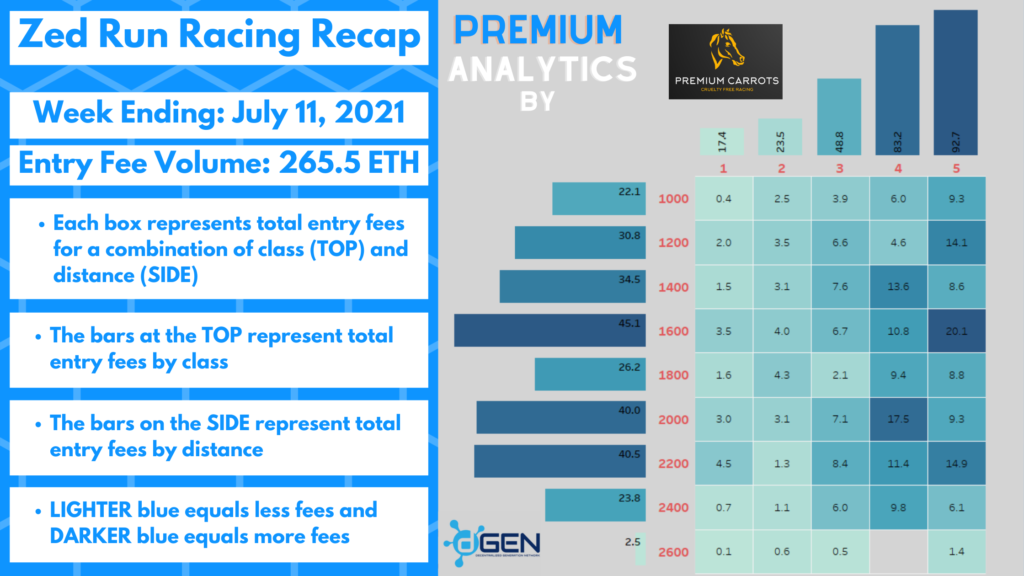 ETH wagered mostly followed race counts throughout the distance preferences.
Class preference provided a different story as average race fees went up at each class.

Average Class 1 entry was 0.057ETH

Average Class 2 entry was 0.044ETH

Average Class 3 entry was 0.034ETH

Average Class 4 entry was 0.029ETH

Average Class 5 entry was 0.026ETH