Zed Run: Paid Racing Update – Week Ending 7/27/2021
Weekly we will be taking a closer look at the happenings on the digital dirt from the week prior. These views will focus on racing totals by class and distance as well as horses that are making the biggest noise in the community. The week ending 7/27/2021 showed strong sustained racing growth and once again surpassed 10K races and 300ETH wagered!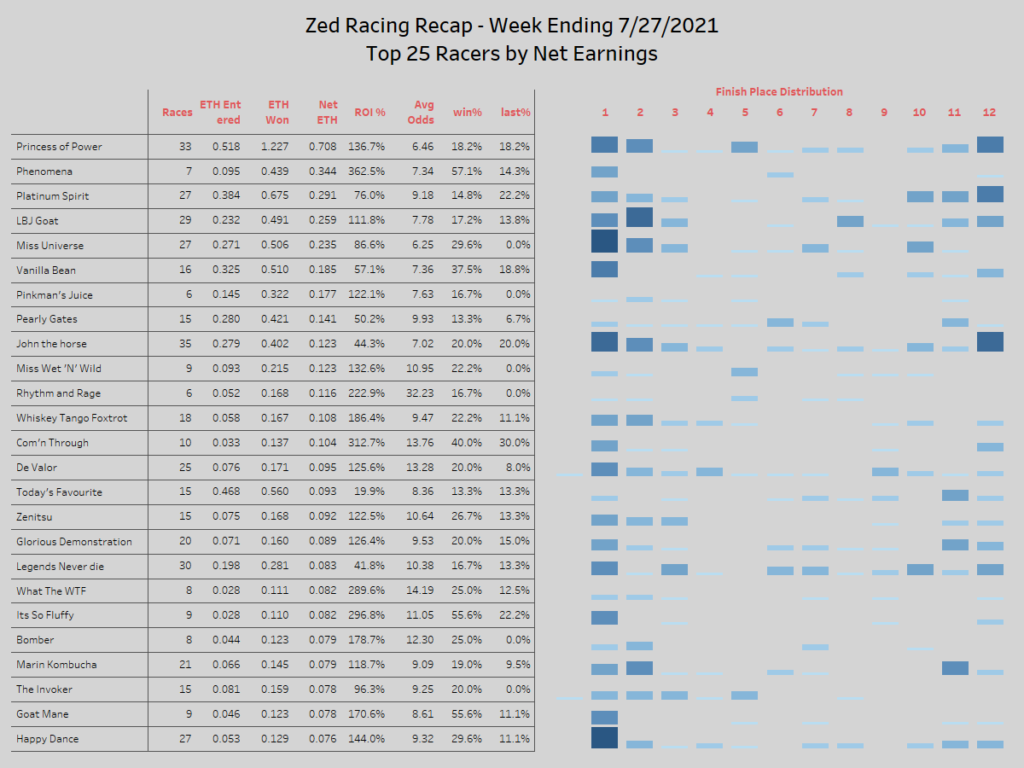 In this Top Racers segment, we have a who's who of pedigree and class. Princess of Power is widely considered a top 3 horse in Zed and tops the list for highest earners on the week prior. Princess of Power pulled avg odds last week of 6.5 with a 137% ROI while mostly running in C1. Not far behind PoP are other community favorites and widely recognized monsters. Vanilla Bean, a perennial contender in top 15 horse arguments saw a robust 57% ROI and 38%-win rate. John the Horse is a newcomer to the top and has yet to see 100 races. This horse may not be at the top of everyone's list quite yet but make no mistake, he is a top 30 horse. John the Horses avg paid odds last week were amongst the lowest on this list at 7 and exhibited a perfect U-Shape curve with 20% win and loss rates. Finally, the infamous LBJ Goat with a lifetime ROI of 100% finished last week with a ROI at 112% and wins in 17% of races. Impressively this all came while mostly running in C1 and C2.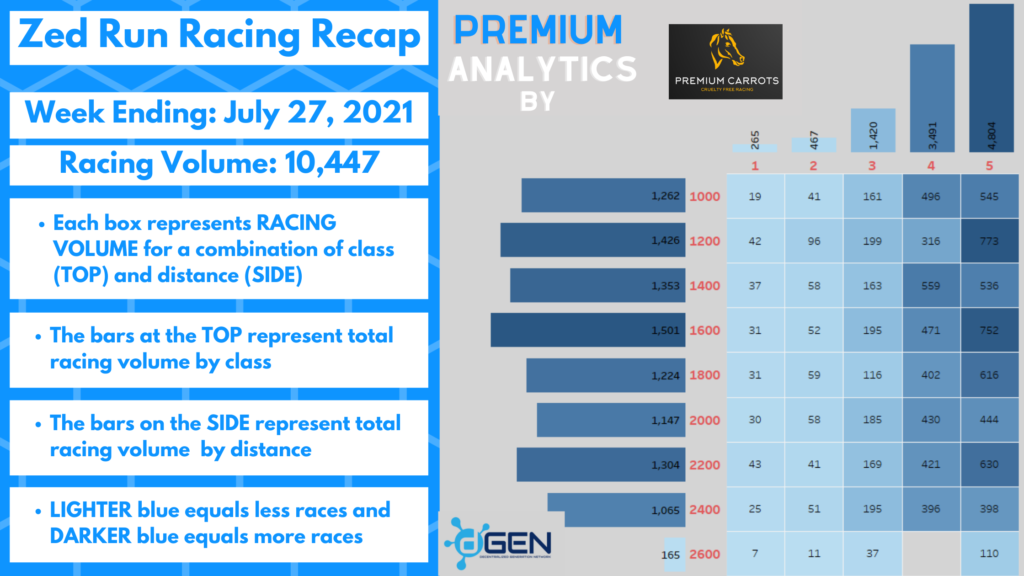 Class 5 is still king and accordingly saw the most action with almost 4,800 races. This was good for an increase of 200 over last week. Class 1 and 2 races declined once again down to 265 and 467 from 300 and 491 respectively.
1600m remains the top distance preference of choice. Excluding 2600m the mix for the second week in a row is extremely balanced.
2600m had a total of 156 races – same as two weeks prior. The lack of races at this distance remains a mystery in the Zed community.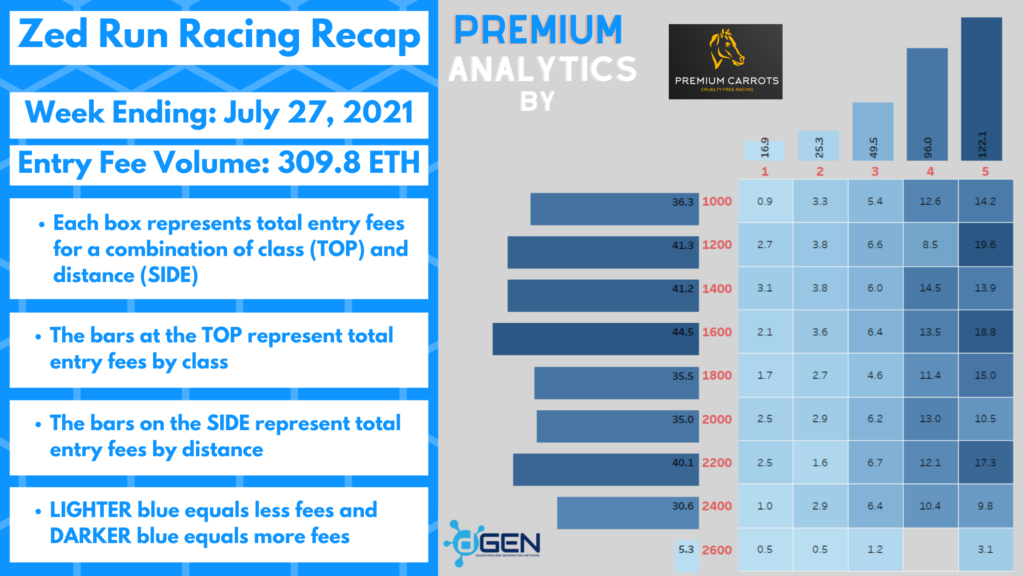 ETH wagered continues to mostly follow race counts throughout the distance preferences.
Average entry fee amongst classes were all flat except for C1
C1 saw a steep decline in average entry fee down to .064ETH from .076ETH

Average Class 1 entry was .064ETH
Average Class 2 entry was .054ETH
Average Class 3 entry was .035ETH
Average Class 4 entry was .027ETH
Average Class 5 entry was .025ETH