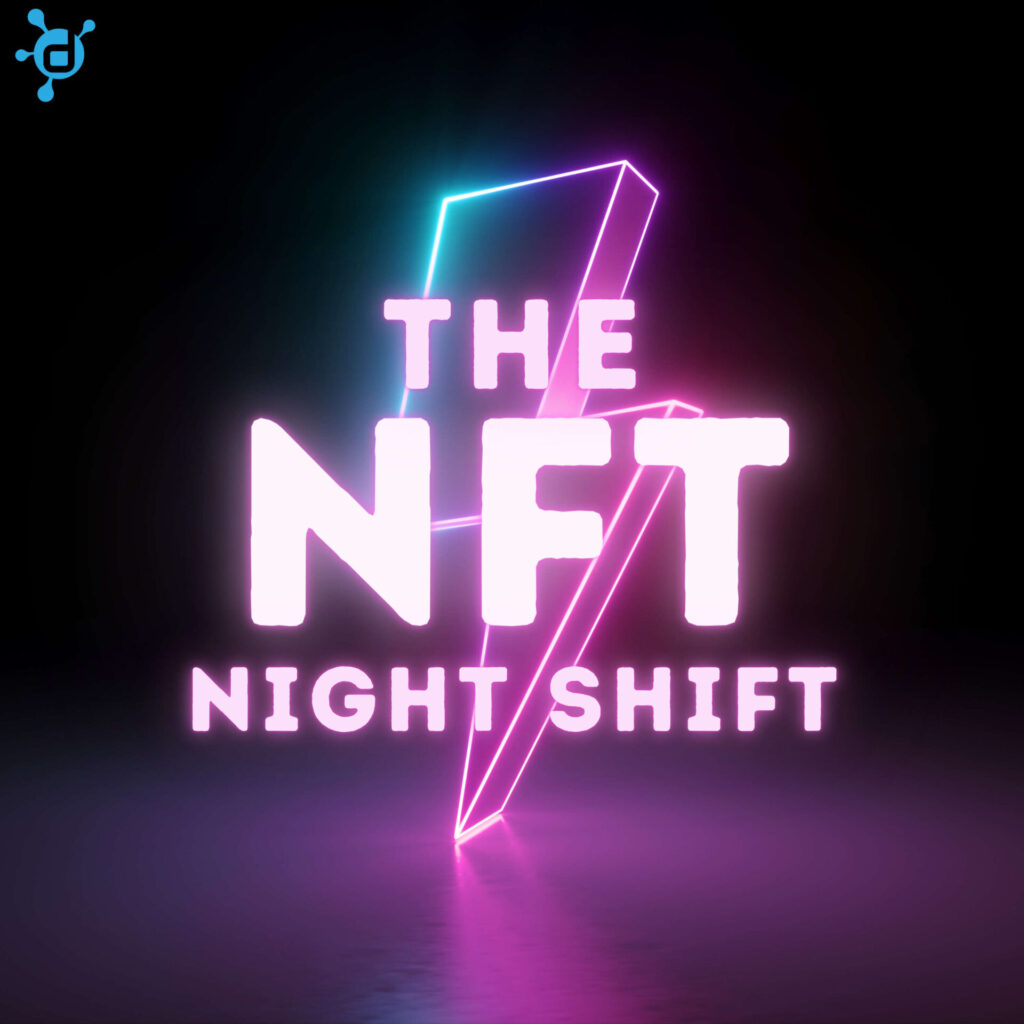 A late night NFT podcast where anything can happen. Our panel of hosts bring all the NFT alpha. They discuss their best and worst buys, latest mints, war room stories and so much more. Punch in for the Night Shift. Powered by dGEN Network.
The Night Shift
Crypto – NFTs – AI – and Web3 Tech Podcast
Alpha from 5 hosts that are plugged into every aspect of the Web3 and NFT market. We bring you the latest news, notes, analysis and alpha on all the latest crypto, NFT and web3 projects so that you can make better decisions in a volatile market. We also play games, share hot takes, and interact with our live chat on YouTube and Twitch.
Shows are live Mondays and Fridays at 11 ET and released in podcast form immediately after. Come join us!
Powered by dGenNetwork
**NOTHING SHARED SHOULD BE CONSIDERED AS INVESTMENT, FINANCIAL, LEGAL, TAX OR ANY OTHER KIND OF ADVICE – SEEK THE ADVICE OF A QUALIFIED PROFESSIONAL THAT DOESN'T HOST A LATE NIGHT PODCAST**
The Night Shift: Bitcoin Dominance + y00ts Rebrand & MORE!