Anticipation is once again growing for Otherside and the Yuga ecosystem. Yuga Labs will soon release their open beta for Legends of the Mara (LoTM) — and according to them "there's much more to come." This strategy allows everyone to provide feedback as they continue to develop the game content.
Otherside has some visitors. And not all of them are happy to see you. pic.twitter.com/xaIxzmT5Me

— Othersidemeta (@OthersideMeta) August 30, 2023
As brand recognition for the Bored Ape Yacht Club (BAYC) ecosystem continues to expand, it will inevitably lead to benefit those utilizing Yuga IP for their business ventures. Here's a closer look at two BAYC holders looking to capitalize on that forward momentum.
Bored By Kiki
The name Swickie carries a strong reputation with a plethora of achievements in the web3 community. If you had the privilege of attending F*ck it Saturday in Miami back in August. celebrating the 2-year anniversary of the Mutant Ape Yacht Club (MAYC), you probably crossed paths. At the very least you saw her amazing art contributions for the event.  For those who haven't had the pleasure of interacting with Swickie, let me do my best to introduce you.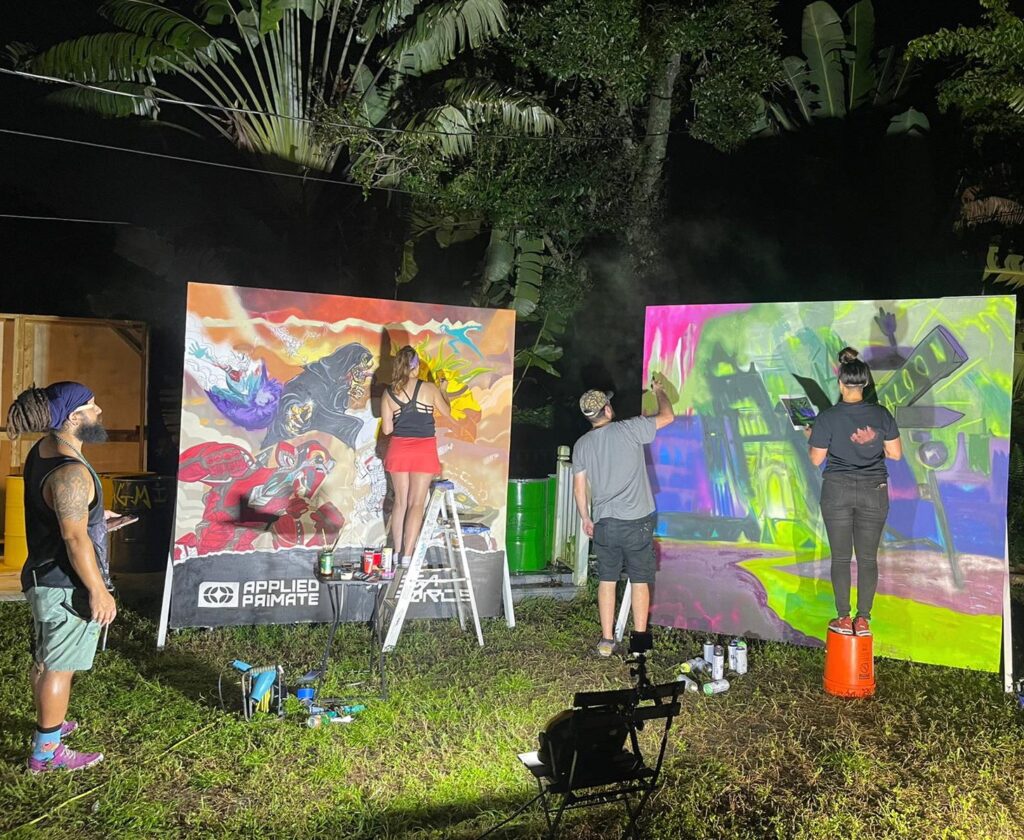 Swickie's web3 experience as an early supporter of Ghxsts, then eventually growing into a multifaceted web3 connoisseur. With 16 NFT collections under her belt, she catalyzed the birth of the Bored By Kiki brand. Collaborations within this brand, including partnerships with Space Dust, OtherBlock, and co-ownership of NFTBA, testify to her creative ingenuity.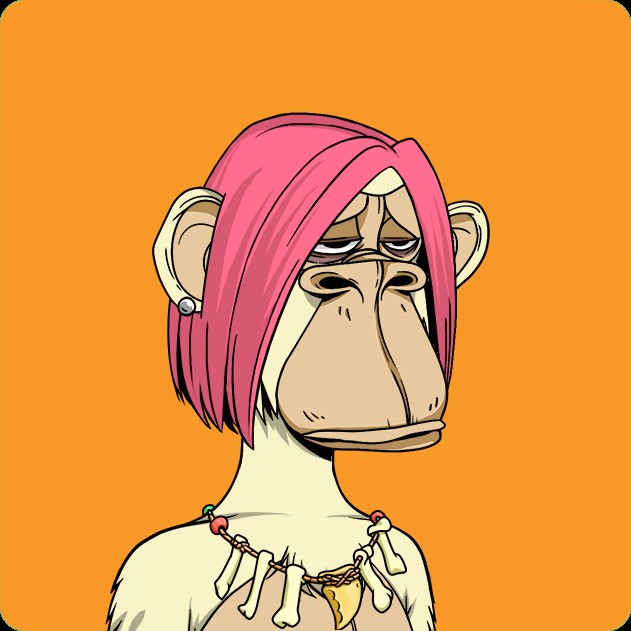 Kiki, also known as BAYC 5273, played a pivotal role. Swickie, after acquiring Kiki when BAYC was still relatively new, propelled her into the spotlight. She secured Kiki's spot in the prestigious Pixel Vault comic, laying the foundation for Bored By Kiki. "After weeks of campaigning and a lot of interesting underestimations I won Kiki's spot in the comic by a landslide. After that, Bored By Kiki was born. Her brand is an umbrella for fashion, design, charity, food, & platforms for the community."
The list is impressive: Bored by Kiki, Kiki Cakes XO, Bored Sk8ters, SpaceDustHQ. Managing these ventures, akin to juggling two full-time jobs, raises questions about time management. Swickie candidly admits she's not entirely sure how she does it. Yet, she thrives during conference seasons.
Utilizing BAYC IP made a huge impact on Swickie's web3 ventures by being able to explore industries that were previously not accessible. Notably, a collaboration with Dee.Calvero led to the creation of the Bored By Kiki streetwear line, aligning her brand with a revered talent and adding a unique dimension to her journey.
"To think that Kiki's brand is aligned with someone of his talent and caliber is still so wild to me. But there's something so pure about that kind of collaboration. It was a moment of discovery for me to work with a professional and do something outside the box – and for him, as he has explained it to me, he's worked with all the big brands and names – he wanted to do something different, and we wanted to see how far we could push it. That streetwear line put Bored By Kiki on the same playing field as 10K project merch drops – but what set us apart was the quality & attention to details that most bigger projects couldn't afford to deep dive into. In that sense, we had an intimate and personal connection to our collectors while maintaining a big brand feel."

Swickie
Her journey continued with a huge mural in LA with the famed Rich Uno and Nasa Crew, which then evolved to Space Dust, an art collective of our original team. That organically brought them into collaboration with Roc Sol and Christy from Project Roadmap to form OtherBlock. Each project paved a path towards someone or something else. "Most of all, each venture has opened a line of friendship and communication to another niche of web3 and the support I've received in all facets of my journey has really been humbling," stated Swickie.
Ape Beverages Pure Spring Water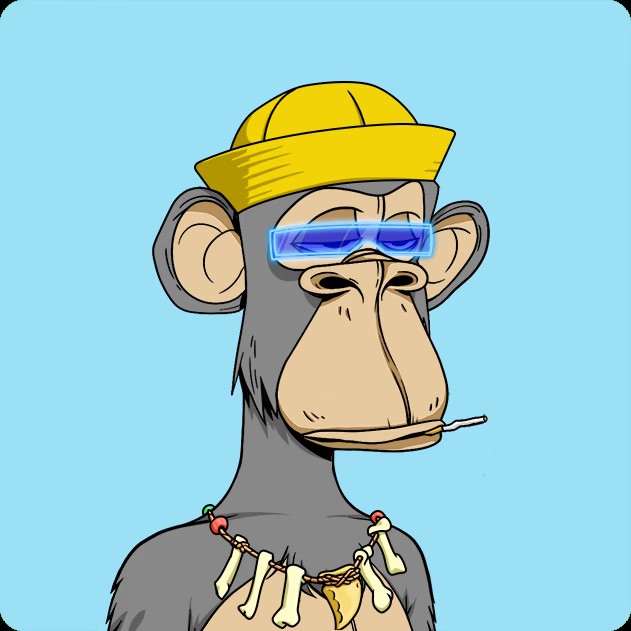 Andrew Grant Bagg, co-founder of Ape Water, is on a mission to revolutionize the water industry. While most water is sourced from municipal taps and packaged in harmful plastic, Ape Water stands as a symbol of intentionality in consumption.
Ape Water has faced challenges related to price competitiveness and educating consumers about the difference between premium spring water and cheaper tap water alternatives. They've also encountered the false perception that it was solely a BAYC affiliate, while it aims to be a core pillar of the entire web3 culture.
"We support all great projects out there and we are IP agnostic," says Bragg. "As long as there is a web3 community doing good for the world, we are the water that wants to represent their sensibilities and propagate their message. Think of Ape Water as the Wheaties Box of Web3. We celebrate the best of Web3 IP through sustainability and spring water."
Leveraging the power of BAYC IP made a robust impact on their product. It brought immediate recognition and a strong support network from the BAYC community. Ape Water has also secured partnerships with BAYC's parent company, Yuga, and Animoca, making it the preferred water partner for various events and ancillary brands like Adidas.
"It was a huge lift to establish Ape Water as the preferred water brand of Web3 and culture. To be price competitive in water you must have economies of scale. Being profitable has been challenging early on. There have also been challenges at times educating people on the difference between the cheapest plastic tap water competitor versus premium spring water. Once people try Ape Water for the first time, however they immediately taste the difference."

Andrew Grant Bagg
Ape Water is committed to environmental sustainability. They exclusively use domestic supply chains and source from sustainable local springs. Moreover, they contribute 5 cents from every can sold to support communities in need of water solutions, exemplifying their dedication to giving back. During Art Basel Miami in 2022, they partnered with Clean Miami Beach as part of their local give back initiative. Additionally, Ape Water intends to create a DAO structure, enabling the Ape community to participate in deciding where their contributions go to support communities in need of water solutions. This commitment to community involvement reflects Ape Water's dedication to fostering positive change.
Ape Water recently secured a spot on Killer Whale season 1
Whose ready for this one on the big screen?? We know we are 🦍💧#WaterGoodForApe

@thehellolabs @thekillers https://t.co/YdPGKD8bVQ pic.twitter.com/5uYqVD8AlL

— Ape Beverages Pure Spring Water (@ApeBeverages) September 14, 2023
Up Next with Yuga Labs IP
We'll share the stories of two more BAYC holders and their business ventures: Laura Rodriguez, co-founder of the Miami Ape, and the founder of Beehouse.com Shane Cultra. If you or someone you know is utilizing Yuga IP for a business and would like to be featured in this series, contact the team at [email protected] to share your story!