Are Owner IP Rights Bad for NFTs?
When the Bored Ape Yacht Club (BAYC) took off in 2021, one of the most talked about features was the owners' ability to utilize the intellectual property (IP) of their Apes. While the Bored Ape logo itself is off limits, the usage of the Ape owned by an individual is limitless and doesn't require any sort of special permission from the creators.
We've seen this benefit play out in many ways. Snoop Dogg created an ice cream brand with his Bored Ape as the logo. Seth Green is launching a cartoon with his. Other members have created marijuana brands, while some just simply print their mutants out on flags for their IRL boats.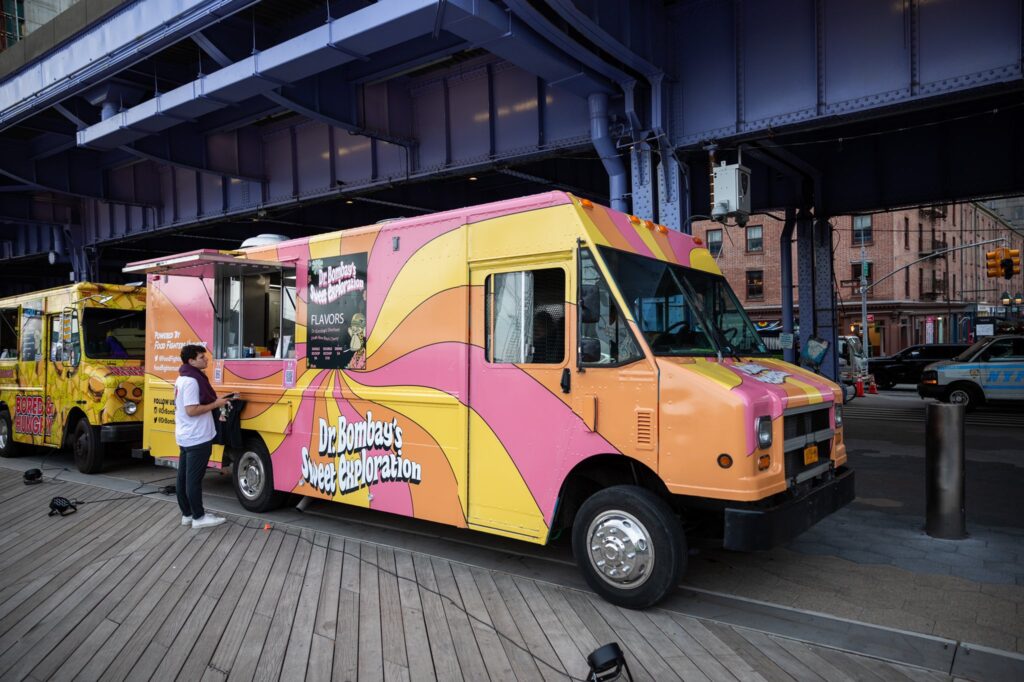 Since BAYC's success, it's become commonplace for NFT brands to offer the same perk to their holders. From Alien Boy whiskey to Gutter Cat shoes on NBA superstars, holders continue to get creative with how they leverage the rights to their NFTs. In fact, many question why all NFT brands don't give their holders full IP rights. It lets the community harness the art and power of the brand, and the NFT projects receive free exposure with every new venture from the community.
It's a win-win.
Until it's not.
Rough seas for the yacht
Last week, a shirt surfaced that's being sold at Old Navy with a Bored Ape on the front. It's unclear how the shirt made its way to the mega retailor, but assumedly, it came from the owner of the Ape granting their IP rights for the usage. The low-effort design features an Ape seemingly screen-printed on a t-shirt. While many BAYC holders have made this sort of shirt for themselves to represent their Ape, seeing this item sold at a national retailor sent alarm bells up with many holders.
Bored Ape Yacht Club has spent over a year building a powerful brand persona, especially as it relates to merchandise. Their own streetwear has sold for thousands of dollars on the secondary market, and even though Ape Fest 2022 attendees knew they could buy the official festival merch online following the event, they lined up for hours to ensure they got it first. Even napkins and bags from the event sell to eager customers on eBay.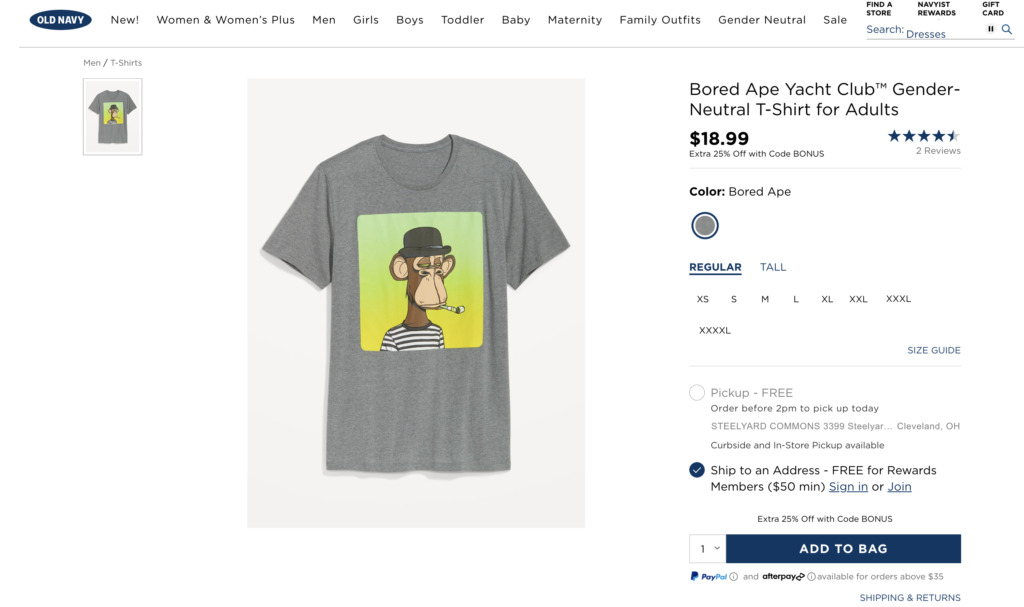 The case against IP rights
The shirt at Old Navy begs the question – are IP rights actually bad for NFTs? When you're building a company that partners with popular streetwear brands like The Hundreds, having a screen-printed shirt at a discount retailer feels detrimental to your end goal. BAYC is unequivocally the top NFT project on the planet. Is this the best way to introduce consumers to their brand?
Many felt that it was, in fact, a blow against those who love IP rights on NFTs. Bored Apes are often referred to as a luxury brand. People see the high-priced metaverse monkeys as a PFP flex – like a digital Rolex or Web3 Lamborghini. It's, at current prices, a six-figure price tag to join the club. If BAYC did not give its holders IP rights, would they choose to partner with Old Navy on a shirt with a simple design?
Where I net out
As NFTs become more mainstream and Web3 companies grow, the argument against IP rights gets more compelling. The larger the audience gets, the biggest the risk of losing control of your brand. Doodles, one of my favorite NFT brands on the planet, takes this position, and does not give holders full IP rights. The founders are very friendly with this policy, and often even celebrate when their community has fun with the art, but ultimately, they still have the final say.
However, in the case of almost every NFT brand that has given IP rights, the positives have far outweighed the negatives. Just look at BAYC. Besides the great businesses being created like Bored & Hungry, they have an entire Ape-based startup in Jenkins the Valet built on the foundation of IP usage. Additionally, giving the community those liberties with their NFTs has a very Web3-feel to it. It puts the power in the hands of the people. They truly own their NFT. It makes the brand more decentralized.
At the end of the day, I don't think IP rights are inherently "good" or "bad" for NFT companies, and the founders need to do what they feel is right for their brand. With BAYC, I don't think the Old Navy shirt is damaging enough for me to say it's been a net negative for them. Some would argue, with the lack of awareness of NFTs around the world, it's actually a positive that they're in Old Navy.
This is a topic that I'm sure we'll be discussing plenty and NFTs keep growing, and it'll be interesting to follow. It's also worth noting that, while the power of brand can't be understated, Bored Ape Yacht Club and its founders have always had a bit of a fast and loose disposition. I don't think they're sweating this whole Old Navy thing, and in my opinion, neither should anyone else.