The Great Ethereum Merge
The Ethereum merge is coming! It is currently set to take place on September 15th, 2022. The merge ultimately should be a fantastic upgrade to the Ethereum blockchain for many reasons, including, increased transaction speed and throughput, decreased transaction fees (gas), and more. However, it is not without some potential risks to your assets.
The merge event will cause a hard fork to the Ethereum blockchain leaving two versions of the chain, so it's essential to understand what that means and the potential risks/opportunities.
What is a hard fork?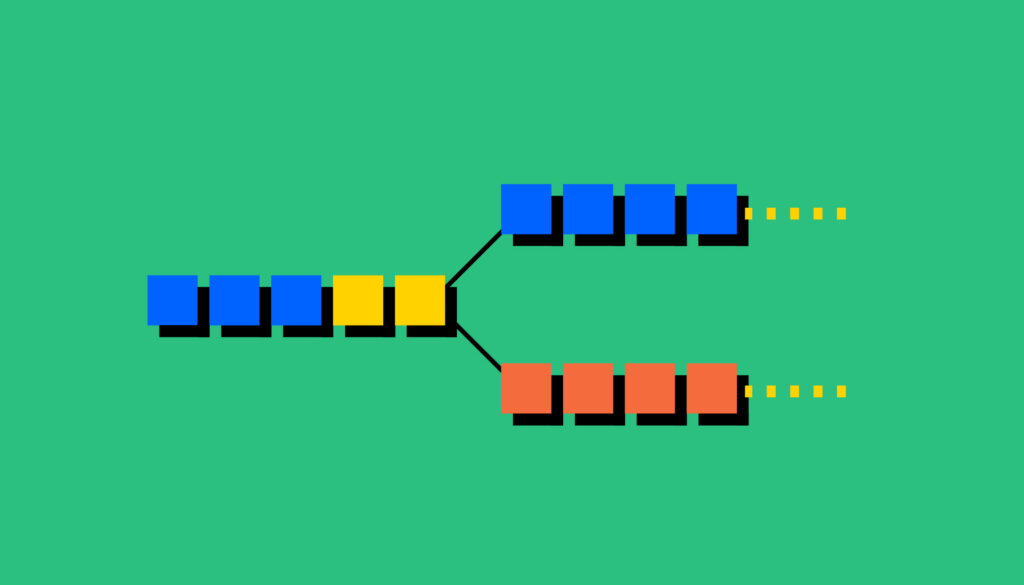 A fork is when a blockchain splits into two separate blockchains, each with its own rules and history. The blockchain that the majority of users choose to follow becomes the main chain, while other chains are referred to as side chains. For example, Ethereum Classic (ETC) is a side chain of Ethereum (ETH).
What is a replay attack?
A replay attack is when someone copies or replays a transaction made on one blockchain onto another blockchain. This can happen during a hard fork when two different blockchains are created from the same network.
What does it mean for me?
When two chains merge, it will create two versions of your NFTs and assets. This can be a problem because someone could exploit a transaction on one chain and make it happen on the other chain. For example, if you want to sell your BAYC on the new chain, someone could replay the transaction on the old chain and you would end up with nothing.
Example:
You hold a BAYC.
Merge happens.
BAYC on ETH PoW is selling for 5ETH.
You want to take advantage of "free money" and sell your BAYC on ETH PoW for 5ETH.
Buyer executes replay attack and also buys your ETH PoS BAYC for 5ETH.
You are now poor and apeless.
How do I protect myself?
Let's face it, we're all degens. If there's a chance to make money off of our assets on the new PoW side chain, we probably will try, but here's how to make sure you don't put yourself in harm's way for your main PoS assets.
Before the merge:
Delist anything you have for sale out of an abundance of caution.
Post Merge:
Transfer your NFTs and ETH on the PoW chain to a new wallet to break the link between your assets. This should be relatively inexpensive and would prevent you from a replay attack in the event you wish to sell your PoW assets.
Best of luck and stay safe.
Check out my other articles here.