Buying Cryptocurrency in 3 Easy Steps
Buying cryptocurrency is fairly simple. If you're anything like me, and your friends know that you're in the NFT space. I'm sure you've been asked time and time again, how do I buy an NFT? What are the steps involved with getting one? What is Coinbase? What is MetaMask? What is OpenSea? Can you hold my hand?
Well, the answer here is yes, yes, we will hold your hand and get you to that first NFT. I'll be teaming up with The Everyday Investor here for this Introduction to NFTs series. We'll be trying to churn one out each week covering buying crypto, getting setup on MetaMask, buying an NFT on OpenSea, minting your first NFT and more. Drop us a tweet @drucritt or @EverydayInvest_ if you want us to cover anything specific!
The first thing one needs to do on the road to their first NFT, is acquire Ethereum. Ether is the native cryptocurrency for the majority of the most popular NFTs that you may have heard about. This includes CryptoPunks, Bored Ape Yacht Club, VeeFriends, and more, all of these are on Ethereum. There are other blockchains that offer NFTs as well, but we're going to start here.
Buying Ethereum
For this step, we're going to use Coinbase to get setup, this has one of the easiest user experiences for getting in and buying your first crypto.
Once you start creating an account, it's a pretty straight forward process to get in. You'll be asked for a name/email and then confirm that information.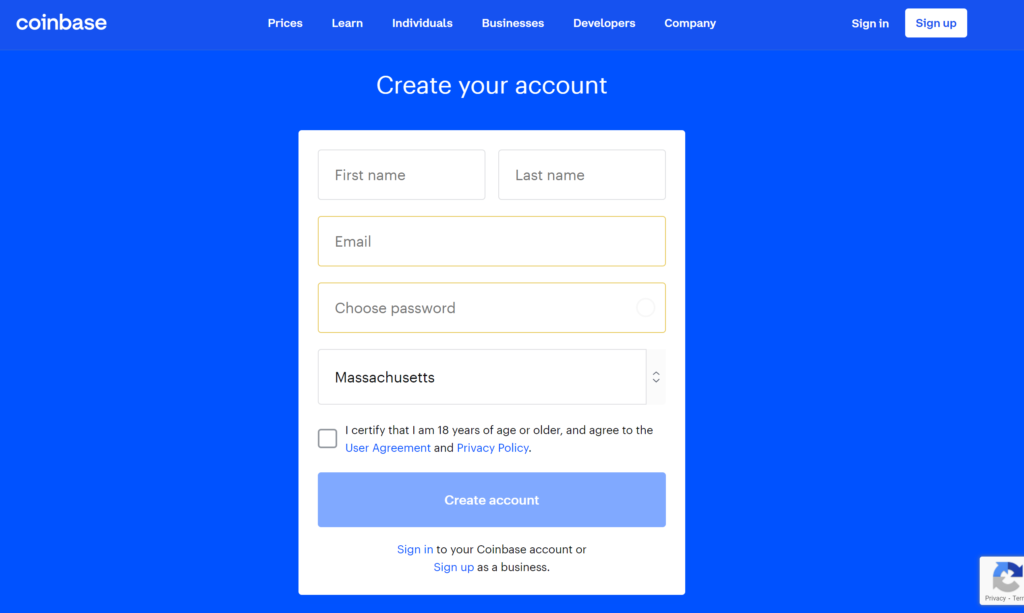 After this you'll be asked to confirm your email before the next validation step. Due to laws in the United States Coinbase has to ask a variety of questions for regulatory purposes. None of these are super surprising, but it does add another step before getting in and grabbing some sweet sweet Ethereum.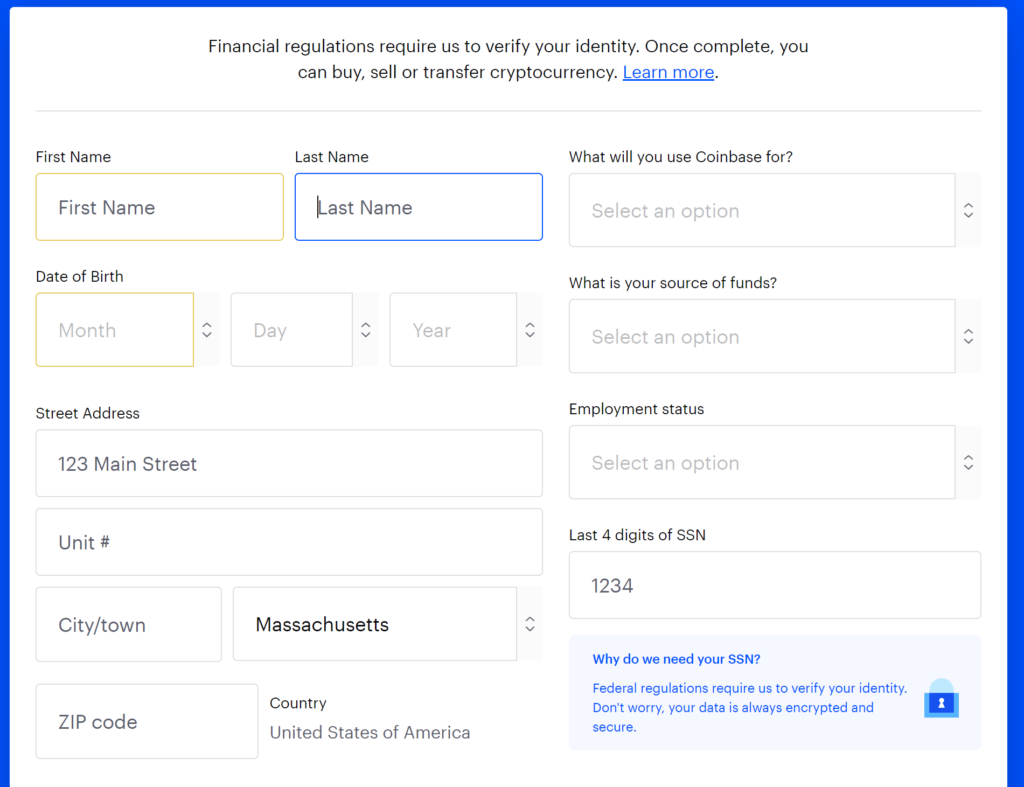 Now we're in! There are a variety of different things that you can do here, and Coinbase will actually incentivize you to do some of their training which can be found on the left hand side. They're relatively easy, but also super informative.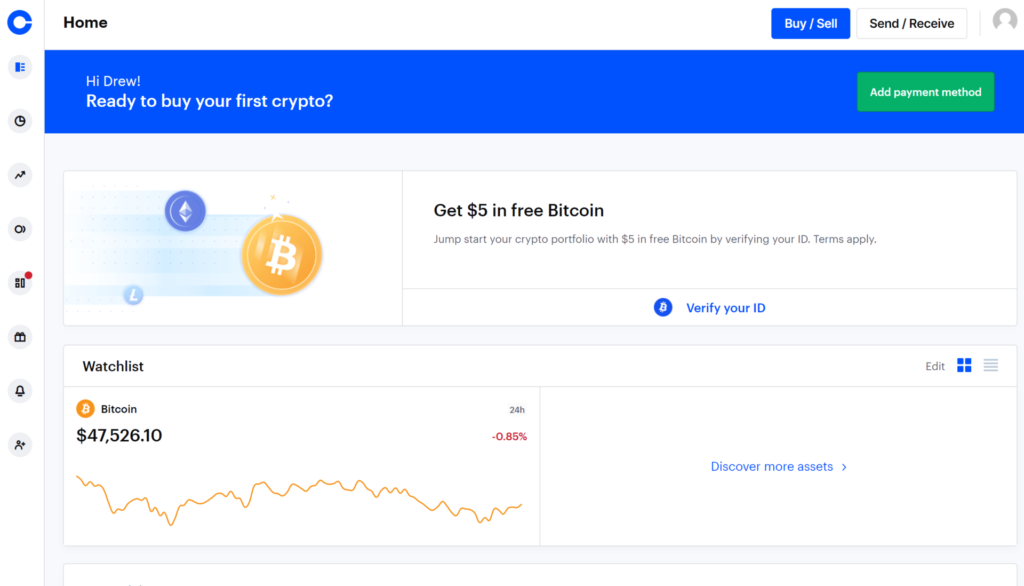 Nothing in life is free, and cryptocurrencies are no exception! Now let's add a payment method. Coinbase accepts the majority of major banks through a partnership with Plaid. You can also use PayPal, Debit Cards or a Wire.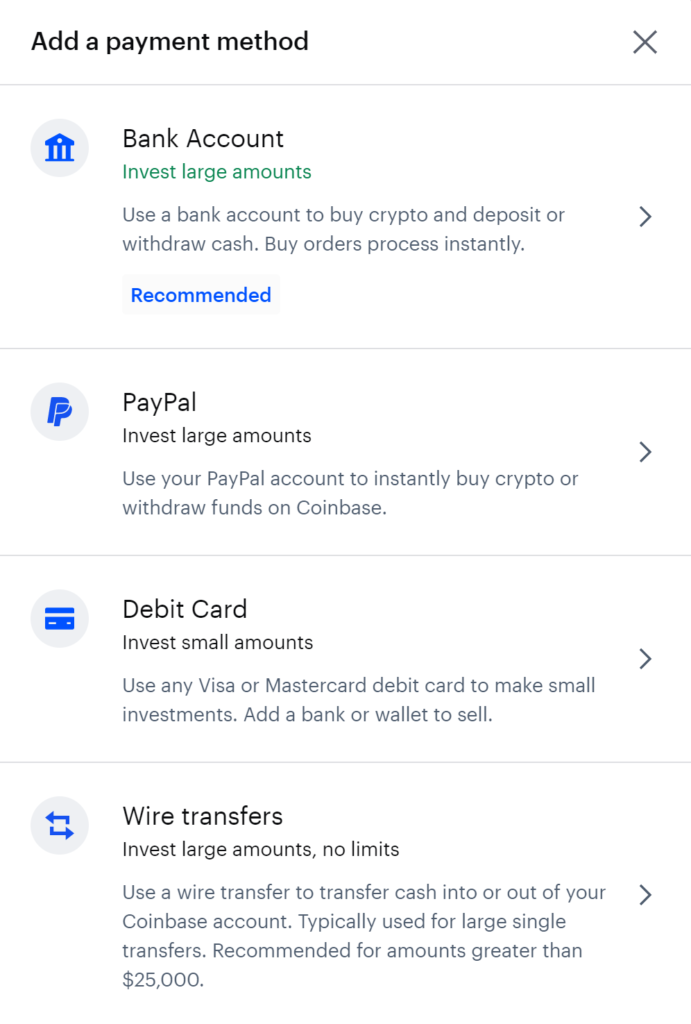 After you've connected a payment option for funding, you're ready to buy Ethereum. Click / Sell and a pop will allow you to select a variety of options.
Disclaimer: This article is not financial advice. The NFT and Cryptocurrency markets are very volatile. Please don't invest what you can't afford to lose. Always do your own research before investing. I own $COIN stock and have used my affiliate invite link within the article.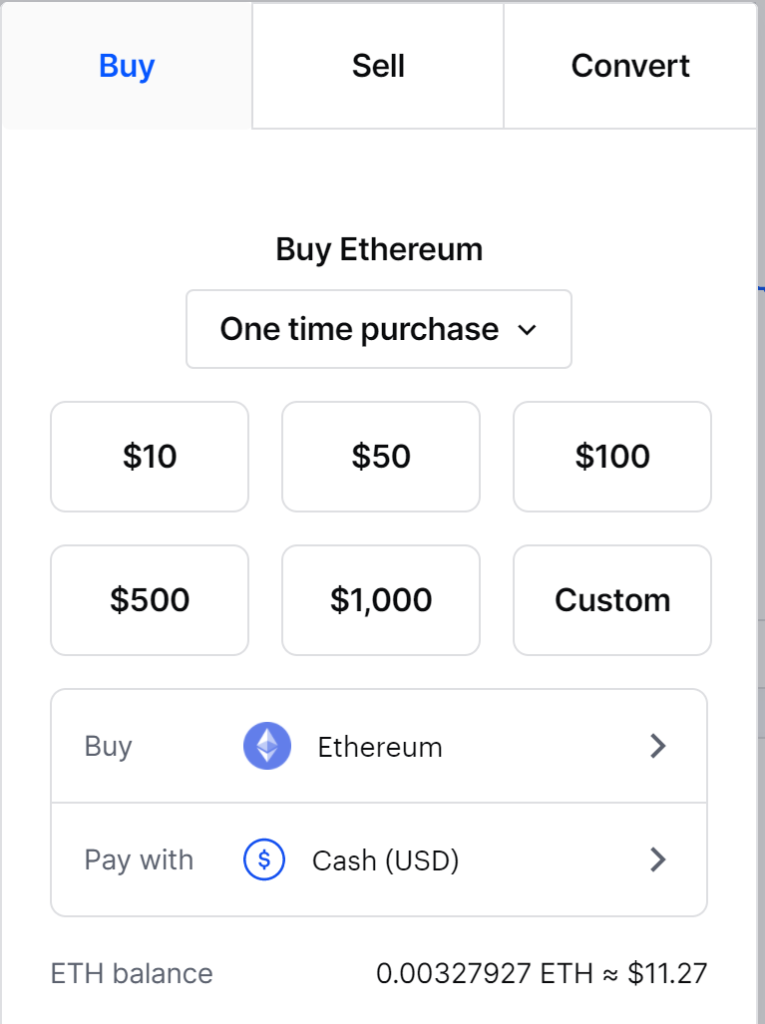 Once we select our dollar value and proceed to the preview, we'll see exactly how much Eth we will receive, and a breakout of the fee that Coinbase charges.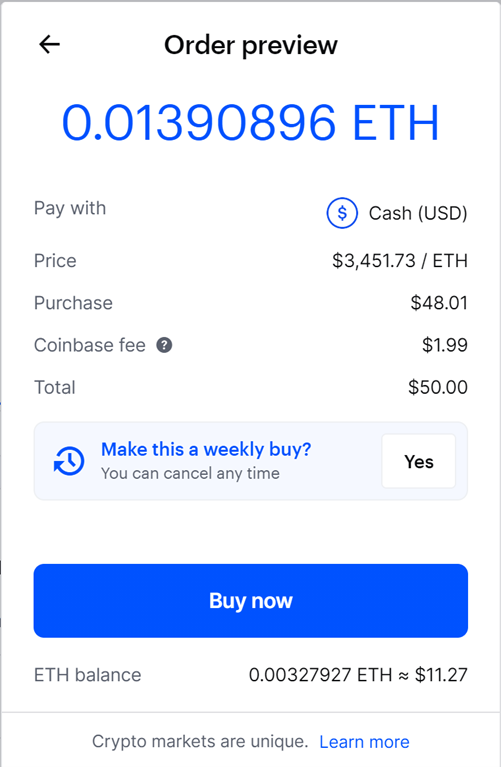 After clicking Buy Now, the transaction will be submitted and congratulations you just bought Ethereum! Now, Coinbase will typically restrict you from immediately transferring the Eth after it's been initially purchased for new accounts. You can trade it within their platform Buy / Sell it if you'd like, but you can't yet send it to a different wallet.
Once the Eth settles, you'll be all set to transfer it to your MetaMask wallet and then buy or mint your first NFT! We'll cover MetaMask next time in the Intro to NFTs.