Mc's Cel Mates by mcbess is a project that has been gearing up to make a splash in the world of Web3. They have done an excellent job of being able to build hype while being able to maintain a high degree of exclusivity. We are going to take a look at what all the hype is about and why, for probably the first time ever, we are looking forward into breaking into the Steel Hose Penitentiary.
Who is mcbess?
mcbess, known as Matthew Bessudo, is a French artist living in London, he was born at some point during the 20th century. He has self-proclaimed that "His style is a mix of influences, and those influences are obvious, the guy didn't re-invent the wheel."
mcbess has been in the art, music and fashion industries for long before Web3 and NFTs came on the scene, so it has been amazing to see how him and his team have been able to not only transition into the Web3 world, but also how they have been able to bring their strengths from Web2 to help propel them into the hype that they have for the upcoming mint.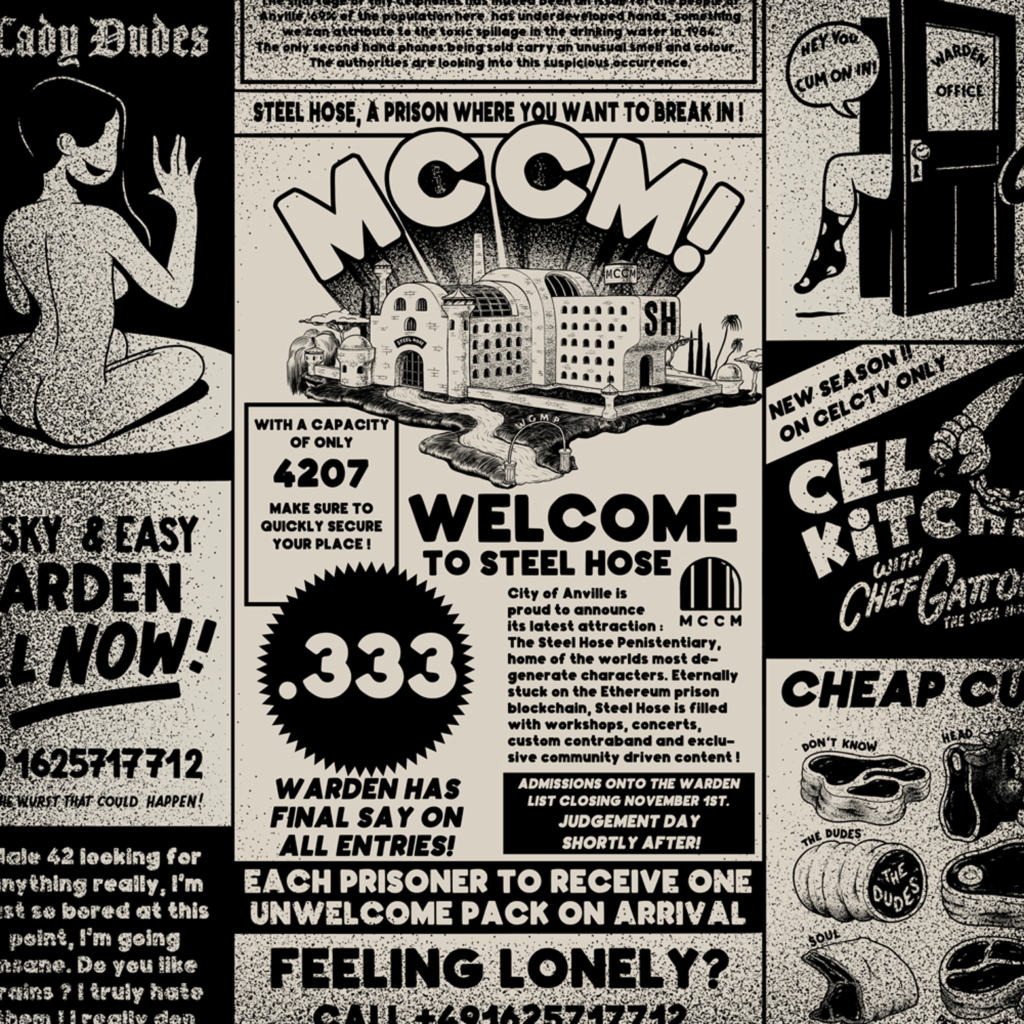 mcbess's art is very vibrant, memorable, and one of a kind, that not only looks good on his many prints that he has made, but it has translated very well into NFT art as well. mcbess's style has been able to bring black and white artwork to live like most have not been able to accomplish. He has proven how desirable his NFT artwork is with his 1/1 Ladies collection on Foundation that currently has a floor of 34.69 Ethereum.
These are all animated 1'1s that hold very true to mcbess's style, and give us a nice look at what to expect for some of the animated 1 of 1s that will be coming as part of the cel mates collection. Even some of his digital art that has yet to be minted on the blockchain is stunning to see, and you can check out a lot of the work on his website.  
Outside of just his wonderful art, mcbess is also the co-owner and the face of The Dudes clothing brand that has shops in places such as Berlin, London and Athens. This is where we see one of the first major bridges of the team bring their Web2 expertise in to the project with them, is the complimentary celmates unwelcome package that all inmates will receive upon arrival to the Steel House.
mcbess and BAYC
Based upon the image in the tweet, you can see that all inmates will receive a pair of shorts, donned in classic mcbess style, accompanied by roughly another seven pieces of merchandise that has yet to be revealed. Adding even more to the alure of the high-quality merchandise, is the fact that mcbess and The Dudes were actually featured artists and collaborators with The Bored Ape Yacht Club in their recent merchandise drop.
To have a project as well-known as Bored Ape Yacht Club, putting their stamp of approval on a projects merchandise and art, before the project even launches, is very bullish for what we have seen in the NFT space from a lot of projects, and helps to justify the mint price of the project.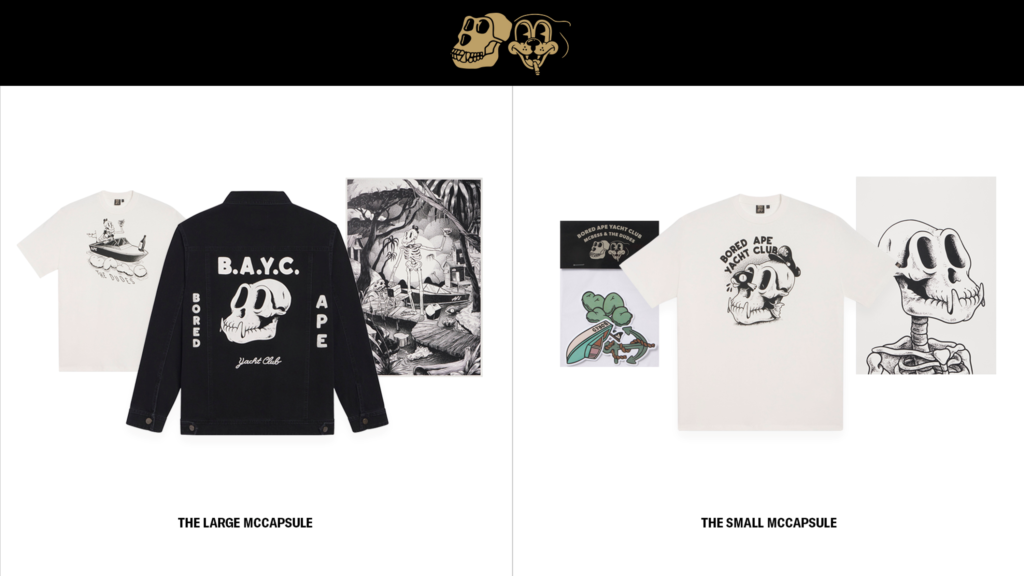 While not many details have been released about the mint so far, some of the details that we do know are that the collection will be 4207 NFTs at a mint price of .333 Ethereum, and is expected to mint within the first two weeks of November according to this tweet.
According to the cost of the merch drop with BAYC that cost around $500 USD, most of the mint cost will be going toward the merch that you will receive. Not to mention all of the other things the team has planned for their holders that may include: access to the members-only Steel Hose Penitentiary, an exclusive space designed for a creative community of Cel Mates to enjoy online and IRL benefits, exclusive access to workshops, an online storefront, and CelTV.
The full explanation of the perks is yet to be announced, but we anticipate they will not only live up to the hype, but hopefully blow people's expectations out of the water.  
Mc's Cel Mates, Want In?
So, the big question on everyone's mind, whether you have been familiar with the project up to this point, is how do you get the chance to be a part of it? The thing is that over time as the projects hype has grown it has become ever increasingly difficult to get on the wardens list.
If you have been like me, every time you saw the infamous tweet that the warden was announcing that the Steel Hose was open for visits, you knew it was time for the very small chance you could make it through the gates of their premints on time.
At the beginning it was very easy to make it through, but now there have been multiple alpha discord and twitter communities who have made it their focus to solving the difficult riddles that the warden lays out for us. It has been a mixture of scavenger hunts to find the clues, to even things as tough as translation binary and morse code to crack the riddles.
It has been a breath of fresh air to the NFT space how the team has made it enjoyable to try to crack their codes.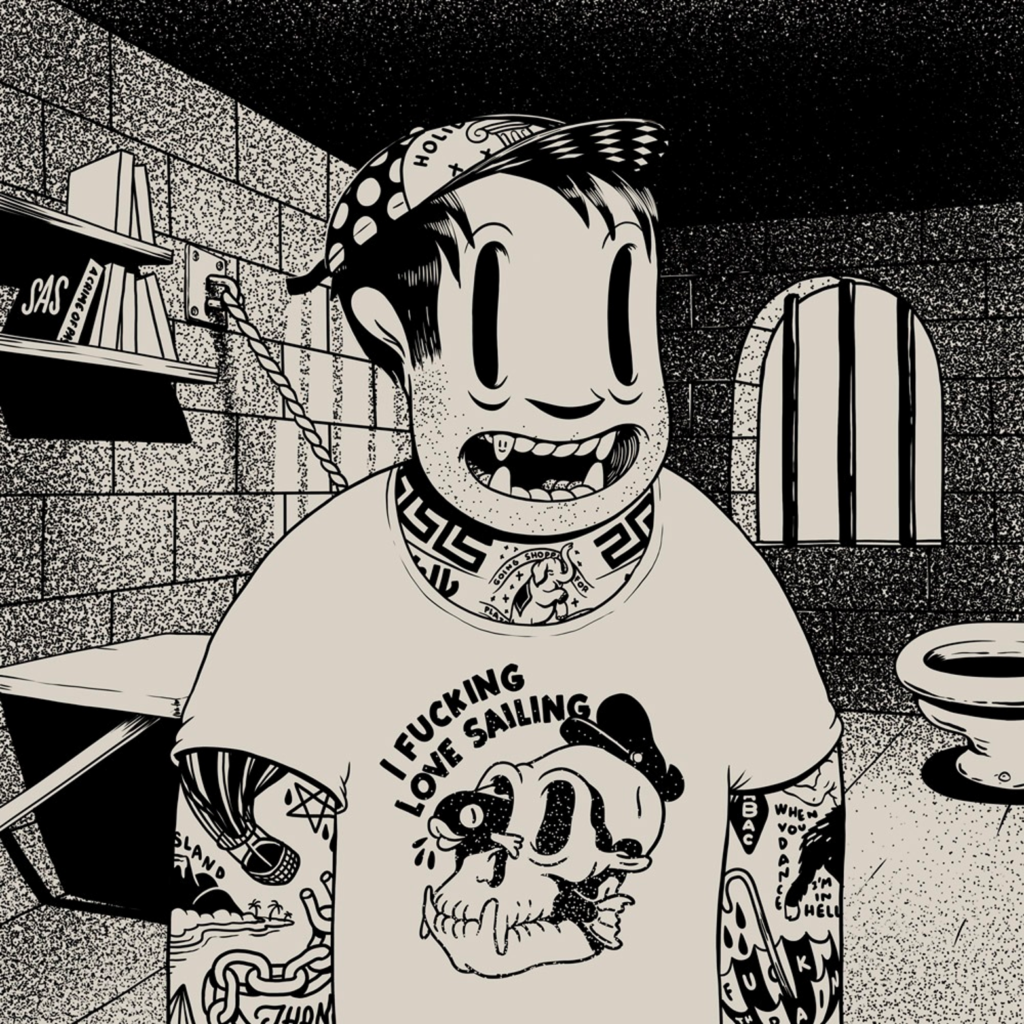 The Cel Mates project is providing a real-time master class on how to create hype and anticipation of an NFT project but also keeping expectations within the realm of achievable possibilities.
I have yet to see another project with this level of creativity from their allow list process, to their thought out utilities that will come as early as day one from such a well know artist. It is honestly just fun to see what they will come up with next! For this, I must give credit where credit is due to the entire Cel Mates team.
So, the question for you now is, are you going to try and break into the Steel Hose Penitentiary?