"The global Metaverse Market was valued at $62.1 Billion in 2021, and it is estimated to be valued over USD 1.6374 Trillion by 2030", according to Precedence Research.
Drivers of the significant increase in sector growth include an increase in demand for immersive Web3 applications, an increase in investment by tech companies building the next generation of virtual and augmented reality hardware, and a decentralized yet connected economy thanks to the blockchain.
Contrary to mainstream sentiment – the Metaverse is not dominated by one conglomerate but instead comprised of hundreds of platforms that are each vying to claim their piece of this virtual future.
Who's in the Market Map?
This market map features 70 companies that have defined the metaverse and are building their portion of the ecosystem. We divided the industry into 12 key verticals: Hardware, Decentralized Worlds, Centralized Worlds, Virtual Real Estate Builders & Investors, Guilds, Gaming Platforms, Consortiums, Marketplaces, Gaming Engines, Social, Art & Entertainment, Digital Identity, & Tools.
Hardware
The hardware category has acted as a catalyst for much of the Metaverse industry and has seen billions of investment dollars over the last five years. It has been led by tech giants, including Meta, Microsoft, Play Station, and Bytedance, in the previous five years. Meta alone has invested upwards of $10 billion to date.
Commentators may think this type of investment is outrageous, but history has proven that these early & significant investments pay off. Think about the introduction of the iPhone in June of 2007 and how it transformed Apple into the world's most valuable company.
Decentralized & Centralized Worlds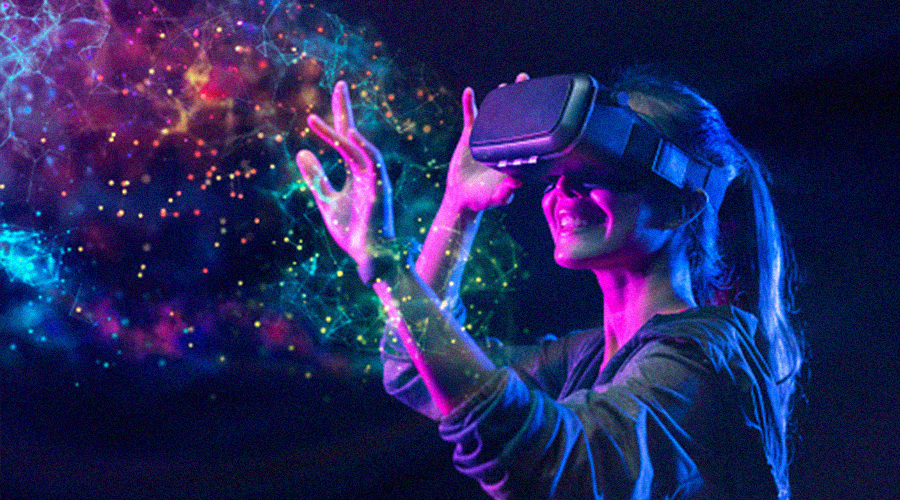 While hardware has seen the most investment, mainly led by publicly traded conglomerates, the virtual world's categories have received most of the headlines this past year. Centralized incumbents like Roblox & Fortnite continue to grow and build out successful partnerships, and decentralized metaverses like The Sandbox, Decentraland, and Wilder World continue to build out their worlds and teams through community-driven approaches.
These three major decentralized platforms have raised over $150 Million and garnered tremendous interest from Fortune 500s. The organizations discussed have gained significant users and attention based on their visions for a virtual future. In the case of Immersed, we're focused on creating our path.
We've intentionally focused less on gaming and more on the professional side of the Metaverse and bringing the world's economies into VR. A more practical metaverse – giving people the opportunity to connect, work, & earn in VR. We've launched our initial vManhattan property sale with solid support from partners like Republic Crypto, Ready Player Me, Polygon, and Everyrealm. Learn more here.
Guilds, Virtual Real Estate Builders, & Consortiums
The categories of Guilds, Virtual Real Estate Builders & Investors, & Consortiums act as critical support pillars for the ecosystem. Guilds like Yield Guild Games (YGG) serve as critical investors in the space, giving players the needed liquidity to get started and grow in famous play-to-earn metaverses like Axie Infinity. Virtual Real Estate focused entities such as EveryRealm, Landvault, and Sandstrom have focused less on gaming and more on virtual land development.
While EveryRealm's mandate is to find new and promising worlds to invest in, Landvault and Sandstorm concentrate on building land in popular platforms like Decentraland, Sandbox, and soon Immersed. Between these two world builders, they work with over 1,500 metaverse builders. This investment in land development is critical if we want to see fully fleshed-out virtual worlds. Consortiums are less about investments and gaming and more about the ecosystem's health and safety.
These organizations can be considered public goods focused on creating metaverse standards. Groups like Metaverse Standard Forum & OMI Group have brought dozens of builders together in the name of democratization & access, focused on knowledge sharing and building an open and interoperable metaverse.
Gaming & P2E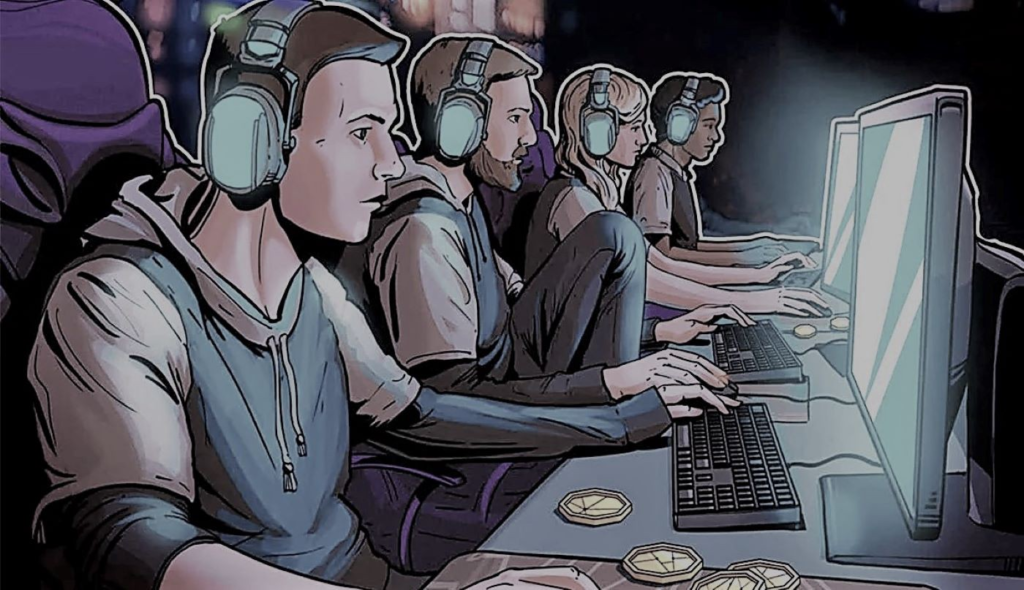 The gaming and P2E platforms led by standouts like Axie Infinity, Animoca Brands, "The Otherside by Yuga Labs," Zed Run, and Illuvium are at the heart of the ecosystem. Each notable company has raised tremendous funding and made waves throughout the ecosystem, setting the standard for metaverse gaming. In the case of Axie Infinity, this platform can be considered the game that set off the NFT bull run and P2E craze of 2021.
With thousands of players making so much money on scholarships, the Axie was a significant catalyst in the NFT market hype and led to many new entrants. As of today, it's clear Axie has seen better days, but with an outsized war chest and revenue totaling $4 billion, this platform is not going anywhere. Zed Run, an Andreessen Horwitz-backed gaming platform that simulates digital horse races – is another company that gained a lot of attention during the 2021 bull run. Known for its sleek design and game mechanics, Zed-Run brought in gamers and gamblers alike.
Having raised $20 million in funding and sustaining thousands of players on its platform Zed Run and its parent company, VHS Studios, will continue to develop and prep for the next Web3 bull run. Illuvium is another notable Web3 gaming platform that has benefited from the continued interest in Metaverse gaming.
With the launch of their token (ILV) and metaverse land sale this past June, Illuvium has brought in over $72 million through "utility drops," a funding mechanism that has helped early-stage projects jump-start legitimate platforms.
Finally, you have two giants in the space responsible for making both NFT natives & mainstream noise, one more publicly than the other. In the case of The Otherside, you have a metaverse launched by Yuga Labs (creator of Bored Ape Yacht Club) that was met with a lot of fanfare by both NFT Community members and mainstream traders.
The mint of Otherside Deeds on April 30th was the largest in NFT history, bringing in over $300 million for Yuga Labs while burning over $100 million in Ethereum. This sale had pros and cons for the industry but proved how interested the world is in virtual land. One of the key stakeholders in many of the companies featured in this map is Animoca Brands. Animoca is"a leader in digital entertainment, blockchain, and gamification that is working to advance digital property rights and contribute to the establishment of the open metaverse."
If you think the description is a bit vague, that's because it is. Animoca can be best described as a conglomerate that owns several metaverse subsidiaries, such as The Sandbox & Eden Games, and has made 380 investments into well-known companies such as Axie Infinity, OpenSea, Dapper Labs (NBA Top Shot), Yield Guild Games, Harmony, and Alien Worlds to name a few. Animoca has recently raised $110 million in fresh funding and is conservatively valued at $5.6 billion, according to Stockhead.
Marketplaces
One of the hottest metaverse sectors right now is the marketplace sector. This sector, led by MetaMundo, Fractal, & AQUA is positioning its platforms to welcome the influx of Web3 gamers. Aggregating web3 games and ensuring they offer gamers a smooth interface to buy, sell and transact the in-game assets.
As the industry continues to mature, we'll see more specialization of this kind. Taking what OpenSea and breaking it up to focus on delivering a superior experience to niche groups. In the case of Web3 gaming, many investors believe this will be one of the sectors that explode in popularity when Web2 gamers begin to value the concept of true decentralized digital ownership.
Currently, many traditional gamers have shunned the promise of Web3 ownership in favor of traditional on-platform ownership models offered by developers like Fortnite & Fortnite. In the case of web3 game launchers like Elixir, these "launchers integrate services from wallet providers, anti-cheat engines, cross-chain support, NFT marketplaces, SDKs for UE4 & Unity along with cross-platform support for Mobile and Desktop devices".
Game Engines
One of the most important pillars of any ecosystem is the software engines that allow them to operate. In the case of game engines, software frameworks like Unity (publicly traded) & UNREAL (privately owned) have become industry standards for beautiful 3D renderings.
Often used by industry professionals when developing video games & VR applications. Having core frameworks like the ones referenced above has been critical for the growth of the metaverse ecosystem and the gaming industry as a whole.
Social, Art, & Entertainment
Similar to our traditional forms of entertainment (tv, game consoles, concerts), Metaverse applications have been marketed as a fun escape from reality. Coming in the form of games, concerts, galleries, and social hubs – these applications have promised a new way to connect, play, and discover.
Whether users are connecting through applications like VR Chat & Spatial, exploring in Mona or Horizon Worlds, or getting wrapped up in Maloka or BigScreen, each has offered users a unique experience.
As hardware technology advances, these experiences will become even more realistic and may soon rival physical experiences. They are allowing users to dream up new digital personas and interact with each other in newly created worlds.
Digital Identity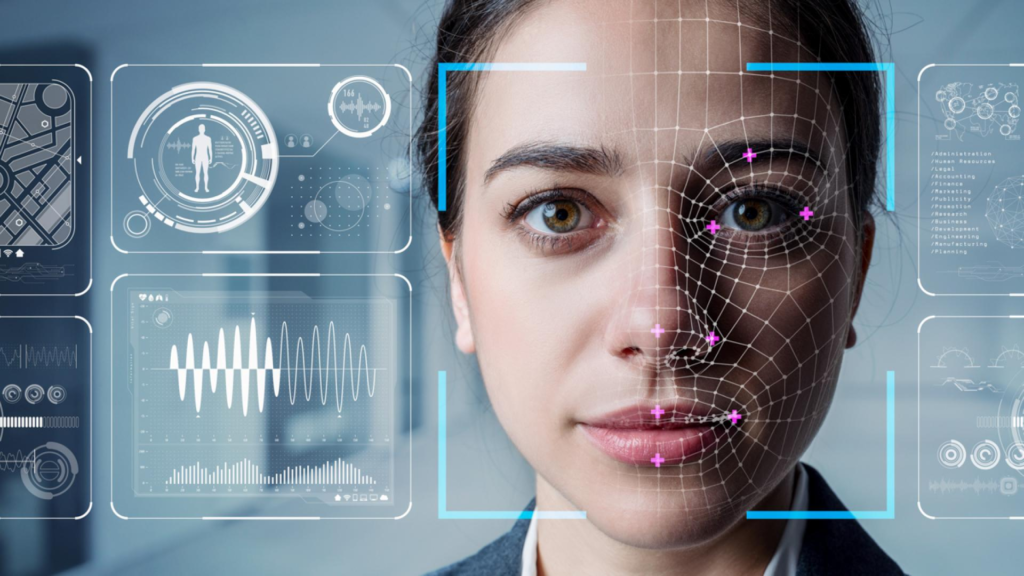 Since the introduction of robust social networks, digital identity has been a topic on the minds of billions of users. How do I want to be received on the internet? How public or private do I want to be? Who owns my digital identity?
With the advent of blockchain technology, companies like Ready Player Me and Genies have allowed users to customize and even redefine their digital identities. No longer needing to be defined by memories or moments but instead will enable each user to dream up a new identity based on the futures and lives they envision. They are customizing their digital avatars with hair, faces, and accessories which best represent themselves and their interest.
The two companies of note have made waves in the space, raising $80 million between the two and partnering with the biggest brands & celebrities in the world. In Ready Player Me's case, they've partnered with over 3,500 platforms and applications to make digital identity interoperable across platforms. At the same time, Genesis has attracted the world's most notable celebrities, such as J Balvin, Justin Bieber, Migos, and Cardi B.
Companies like Yuga Labs & RTFKT have taken a different route in planting their flag in the category of digital identity. In the case of Yuga Labs you have a company that popularized the profile picture phenomenon with the success of its initial property, Bored Ape Yacht Club. A brand that has grown into a global phenomenon, responsible for raising awareness for the entire NFT community & raising billions in funding and revenue.
Regarding RTFKT, you have a company that became the leader in metaverse apparel sold to Nike and released a collection pfp collection, Clone X, which went on to make waves in the NFT and fashion world. These two brands have grown to legendary status due to their community's passion and connection to the assets they own. In many cases, these assets have become people's digital identities.
For their part, Nike has embraced Web3 wholeheartedly and introduced the world to "Dot Swoosh", A new platform from Nike Virtual Studios that aims to onboard the Web3 curious among Nike consumers with a roadmap that borrows from Rtfkt's playbook.
According to Vogue Business Nike Virtual Studios, the "Dot Swoosh" project is Nike-only though it was inspired by the work RTFKT has done in the space. Learn more about the project here.
Tools
To round out our metaverse sectors – we dedicated a part of the map to tools that help metaverse companies and creators participate in the ecosystem. A couple of notable tools which propel the ecosystem daily include Rove, Steam VR, & Blender. Rove provides building blocks for NFT communities and creators to build, own, and have fun in the 3D worlds.
These tools allow creators to efficiently and cost-effectively create their unique experiences and provide more value to their communities. Steam VR is a tool for experiencing VR content on the hardware of your choice.
The fact that Steam is compatible with HTC Vive, Oculus Rift, and Windows Mixed Reality headsets makes it easily accessible by a wide demographic of users. Blender is unique in the fact that it is free and open source. Making it almost a ubiquitous tool in the industry, used by game designers around the world looking to create 3D models and renderings.
"It supports the entirety of the 3D pipeline—modeling, rigging, animation, simulation, rendering, compositing and motion tracking, even video editing and game creation."
As metaverse development continues, we'll see an increase in interest & adoption by Fortune 500 brands. Similar to internet adoption, companies of all sizes will realize how important it is to establish their "virtual identity" and connect with users through these new and immersive platforms.
As a company, we at Immersed believe the metaverse is the fulfillment of the initial promise of the internet – to make connecting, transacting & working more productive and enjoyable. Feel free to follow our journey through Twitter or sign up for updates on our site.
–
Mina Salib
Head of Web3 Growth at Immersed