Mizzle's NFT Tool Box: Icy Tools
Let's look at analytics tool that I've been using for a while now – Icy Tools. NFT tooling is becoming more and more the difference between gains and losses.
Icy Tools is an all in on dashboard that helps track trending projects, mints, blue-chip, and whales across the space. In addition to these features, it allows you to set a custom watchlist, track your portfolio, gives real time info on floors, as well as a cool option to add alerts to your discord server.
A great barometer of the market can be found by going to the trending section. Here you can look at volume over periods of time as well as get some in-depth charts to visualize the data.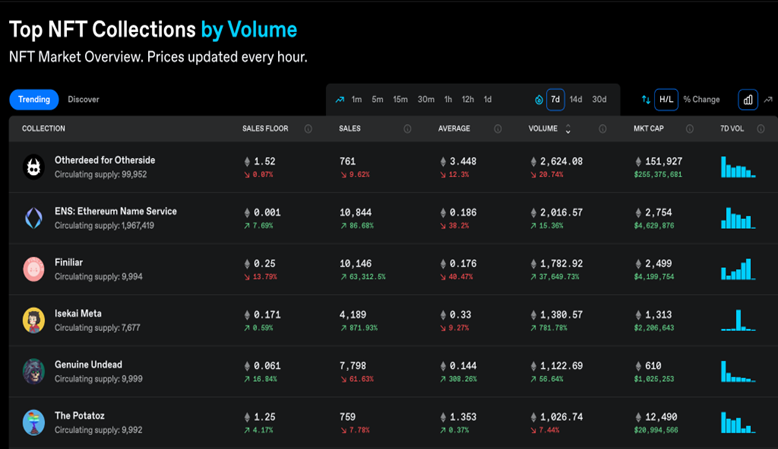 Let's use The Potatoz as an example. By looking at the chart above you can see that the volume of sales has been trending downward in the past 7 days. This is due to the new staking mechanic of the project. We can click into the collection to find some more advanced metrics.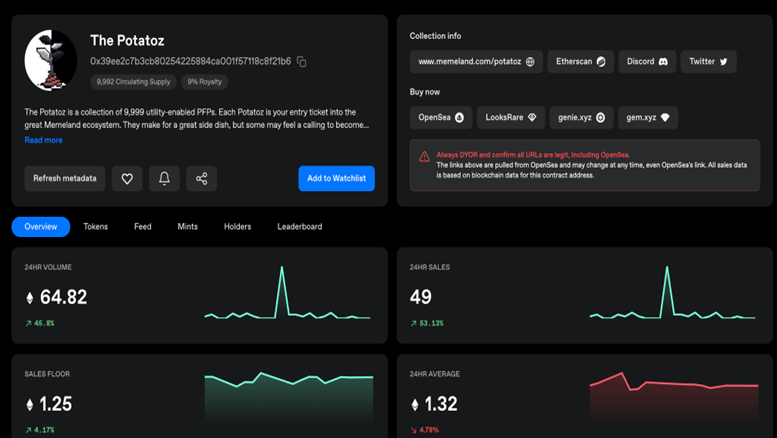 The next feature up is the discover collections tab. This dashboard shows what new collections are available to mint right now. As we all know there are hundreds of NFT projects that are released every day. With Icy tools, it allows you to sort which new project is minting out the fastest.
In addition, it shows the unique minters to allow users to make a more informed decision on if they want to mint. There is also an option to add these mint alerts to your discord server.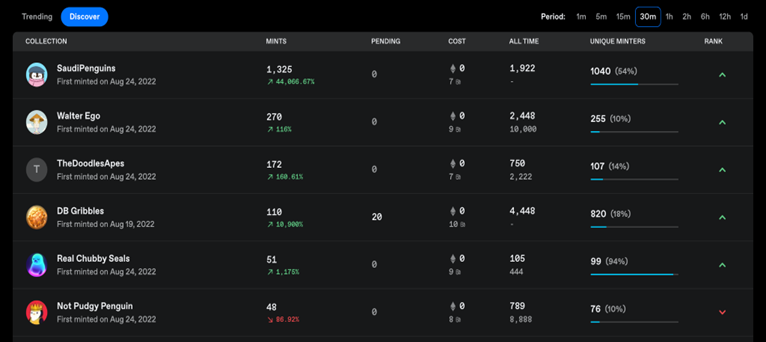 My favorite feature of Icy Tools is the fire house. This view shows everything that is correctly being minted, bought, and sold. In addition, traders and whales are given special tags to signify them when they are making a move on the blockchain. Here you can follow trades that high ROI flippers are making if you are feeling bold enough.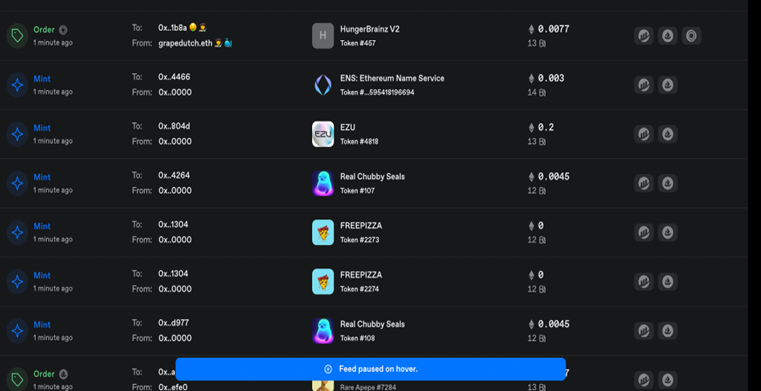 Icy Tools currently have 2 tiers of membership. The lite tier allows users to get access to valuable information but is restricted on some metrics. The Premium membership allows users full access to all data as well as the option to add custom alerts via texts or discord. The premium membership is currently 75 Dollars a month.
With all the great tools offered by Icy, I give this platform the score of: GAME CHANGER
If you have found this information helpful, please check out my other articles here.