In our latest installment we will be looking at an up incoming tool: ProsperCircle. ProsperCircle is currently still in beta, but anyone can head over to the site and use some of its features. After using it for the past week or so I am a fan of what they are trying to build. Let's dive into some of its features.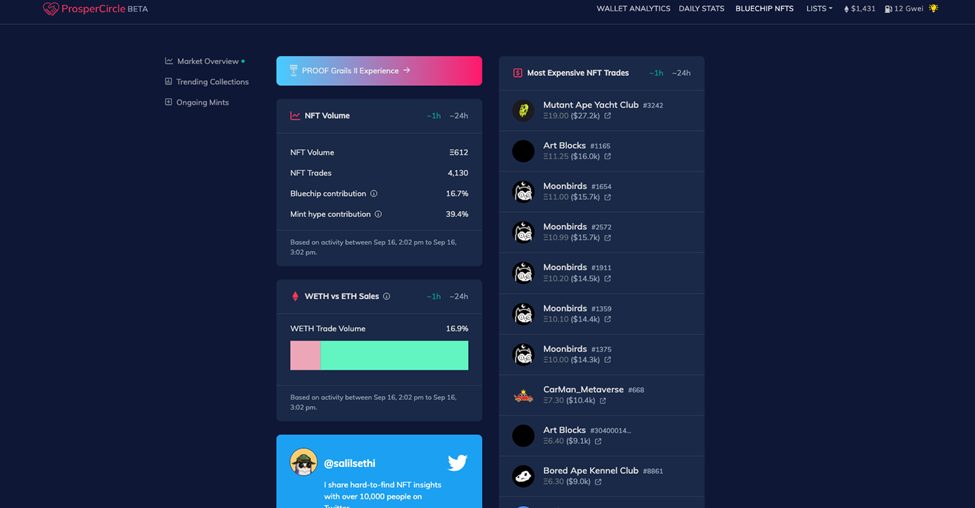 ProsperCircle is an all-encompassing dashboard that will keep us dGens up to date with the latest market movements. From one dashboard, users can keep up with what's trending, minting, and track volume from one sleek UI. But where things really start heating up is when you click into a collection to gain some more insights.
In this example let's use Mutants.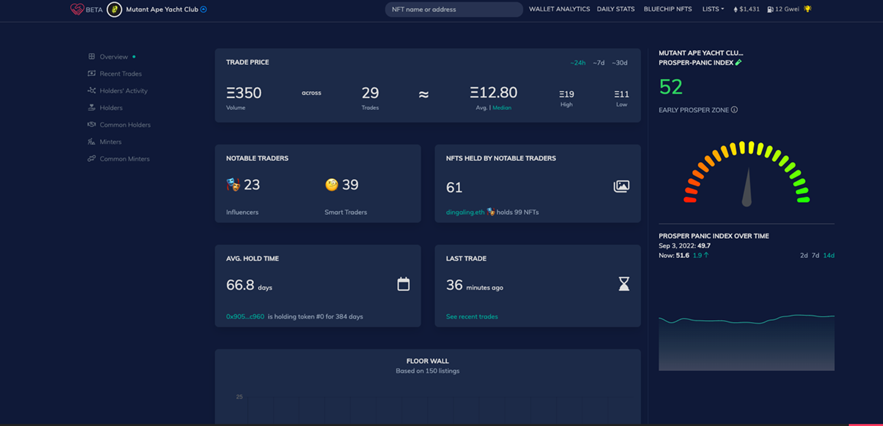 ProsperCircle Features
ProsperCircle does a really great job of simplifying data. 2 of my favorite data points they track are smart money/influencers (both groups are great to have in your project), and their very own Prosper Panic Index. The index tool is used to track sentiment of a collection. A common theme in all the toolbox's segments so far is the more tools we must track the community the better!

Another feature of the site I would like to discuss is the ability to analyze wallets in detail. Let's look at my wallet to show just how in depth we can go.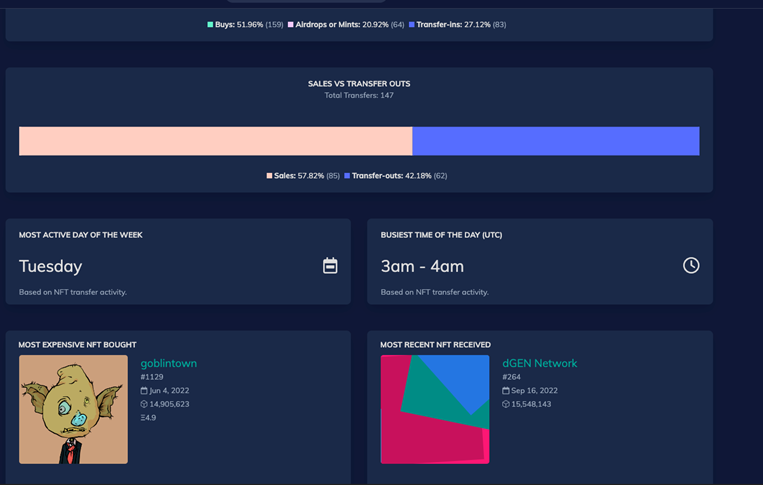 This dashboard shows a lot of the transaction history that you have completed on the blockchain. Everything from showing your experience, average hold time, total number of NFTs you are holding, etc.

The final feature to discuss is the Daily Stats dashboard. This dashboard shows volume and trade activity of the market at large. This visualization of data drives how volume has fallen off from the peak of 2021. But also shows that many of us are still active in the space. A great indicator to monitor is the WETH vs ETH offers trade volume. Usually when WETH offers are being accepted at large, liquidity and interest are starting to dry up.

With this being said, ProsperCircle is one a great tool to have in your war chest. I give ProsperCircle a rating of: Great Tool but fully expect it be a Game Changer once the full tool is released.
Happy trading!
If you have found this information helpful, please check out my other articles here.