Music is an art form that has the ability to connect people globally. Whether its vocal sounds, instrumentals sounds, or the combination of both, music permeates all of human society and transcends language.
In the last century the music industry has seen monumental shifts in how music is distributed and consumed. History has provided cassette tapes, the Walkman, CDs, the Discman, mp3 players, an iPod, and the evolution of streaming services. Technological innovation happens at an exponential rate and music NFTs are a logical next step in the history of musical progression.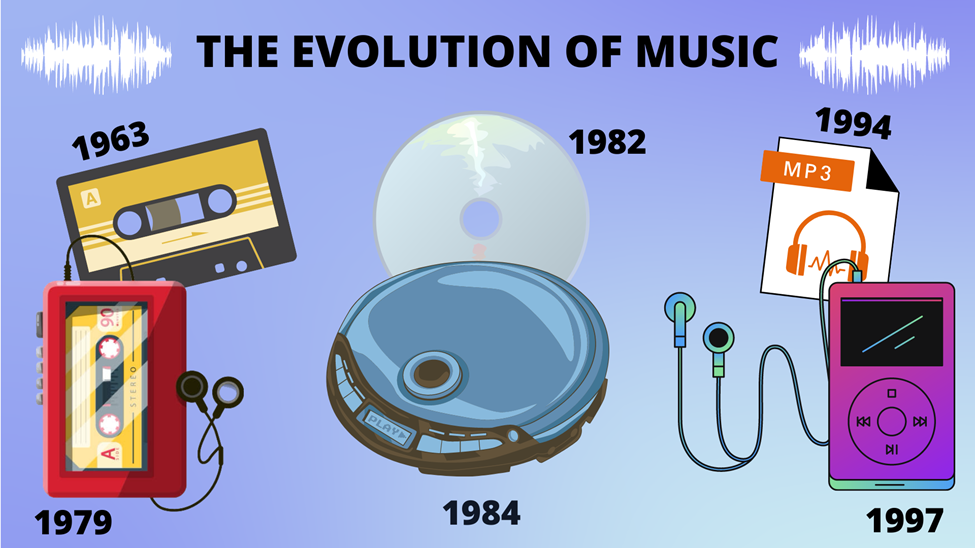 Music NFTs are paving new paths for artists by preserving their music forever on the blockchain. A music NFT can be a single (ex: Pixelated by Sammy Arriaga), a redeemable album download (ex: When You See Yourself by Kings of Leon), a video (ex: Destination Hexagona by Don Diablo), or even a generative piece (ex: Deafbeef). So why should you be interested in music NFTs? The world of web3 allows artists to better monetize their work and gives fans the opportunity to profit along the way.
The Evil Empire of the Music Industry
Major music publishers such as Universal, Sony, and Warner Chappell provide artists access to their vast resources in exchange for massive commissions and partial ownership. The current music industry business model rewards big labels with increased revenue and harms the artists. Over the last 30 years physical record sales have declined, digital sales have increased, and use of streaming services for music have skyrocketed. Now, online streaming services are an easier method for distributing music globally, but does that truly help put money in the pocket of artists?
In 2021, the International Federation of the Phonographic Industry (IFPI) published the Global Music Report 2022, which found the global music industry generated roughly $26 billion in revenue. According to IFPI, streaming services have accounted for approximately 65% of that revenue. However, the unlimited opportunity to search for and listen to music appears to decrease a musician's ability to earn money. A percentage of revenue from streaming subscribers is redistributed to the label, producers, and the last to be paid is the artist themselves.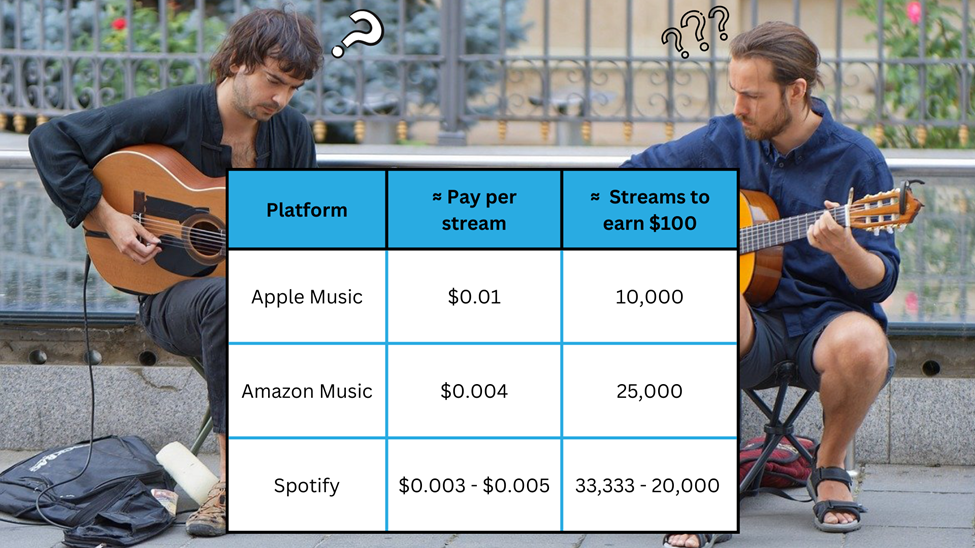 A majority of the artists creating and releasing music solely through streaming services won't earn enough to survive. For example, the average revenue per play for Apple is $0.01 and Spotify is between $0.003 – $0.005 per stream. So in the end, streaming benefits the provider and consumer more than it does the artists. Music NFTs have created a new avenue of ownership and revenue without the need for a middleman.
The Musicians of Web3
The music NFT market is an opportunity for a level of exposure different from the traditional music industry. Mainstream artists such as Steve Aoki, Snoop Dogg, and Kings of Leon have taken advantage of the unique moment in history presented by web3. Even lesser known artists without a massive following have found success in music NFTs. Web3 music allows artists to build a community around their work.
Many music fans are searching for those undervalued artists that resonate with them. A collector may say, "I want to be one of the few people owning this limited edition." Among musicians it's often said you really only need 500 to 1000 true fans who want to invest in an artist. Successful web3 artists such as Daniel Allan, Violetta Zironi, Sammy Arriaga, Latashá, etc. have certainly found this to be true.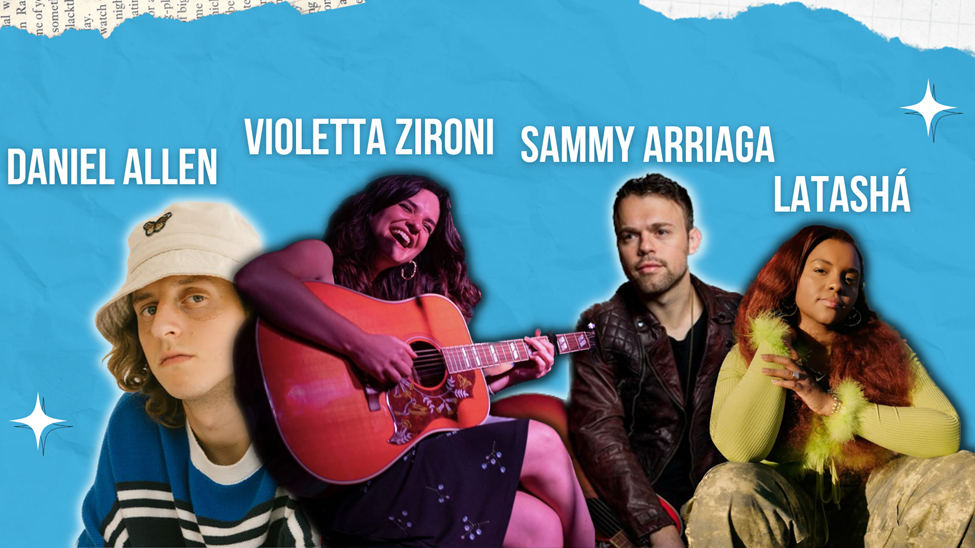 In particular, Violetta has built a loyal social media fan base through deep, personal connections. Since early 2022 she's released well known collections such as Moonshot and continued to provide value to her holders. She hosts a multitude of Twitter spaces educating the world on web3 music alongside artists like Sammy, Rae Isla, Emma Miller, and more.
The Artist-Fan Relationship
The artist to fan relationship is symbiotic in nature when it comes to music NFTs. Artists are able to retain complete ownership over their work and fans can invest directly in their favorite musicians. In addition, fans also have the possibility of financial return when supporting creators they love. Furthermore, fans may gain opportunities to live shows, limited merchandise, members-only events, etc.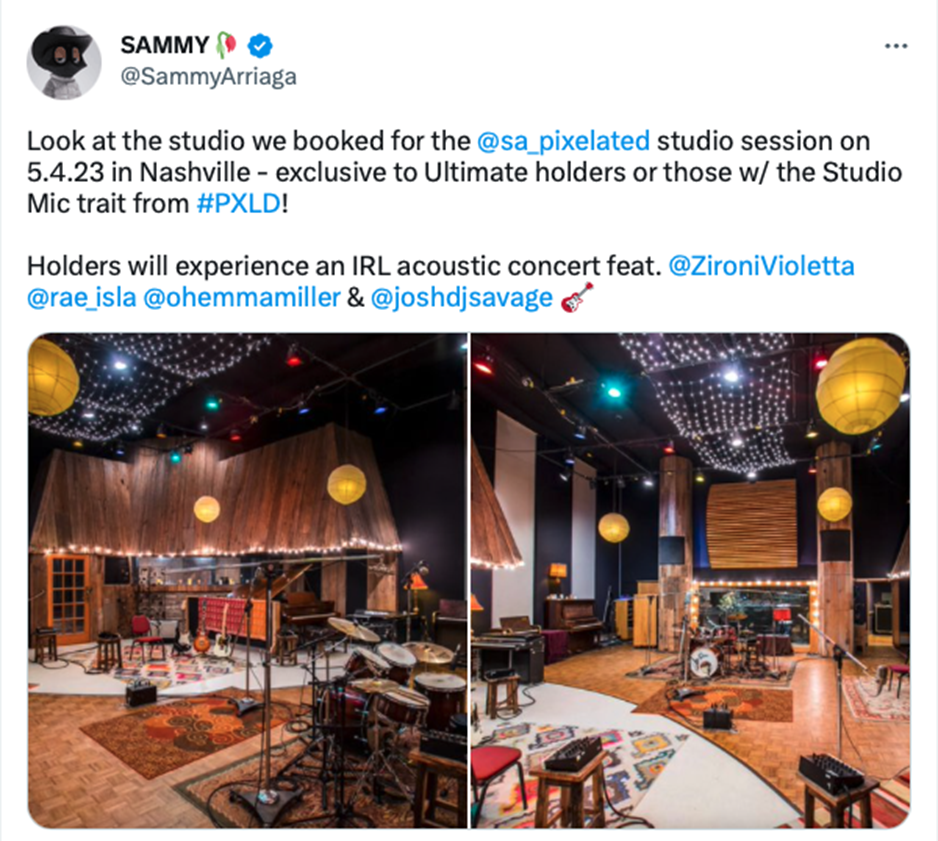 Streaming platforms give artists data on how many people listen to their music and in what countries, but they don't have a chance to know the individual. Music NFTs provide an avenue to find names, get contact information, and connect more deeply with a community. Sammy Arriaga recently tweeted, "Music NFTs provide a new level of access, intimacy, and connection with a collector." Artists are able to value their relationship with fans because music NFTs enable a two-way conversation instead of traditional consumer.
Conclusion
Music NFTs have the potential to disrupt the current music industry model and hand back leverage to creators. Music NFTs are a lower barrier to entry when compared to the traditional music industry and demonstrate the power of digital ownership. Artists who can generate success gain leverage over future deals with major labels through social capital and visibility.
There have been a few artists who have crossed over from web2 into web3, but what web3 native artists will jump into the world of web2? Who can point the everyday listeners back to digital collectibles? What will be the breakthrough moment for music NFTs?
If you're curious about collecting music, then there are a couple sites to check out. Currently, the leading music NFT website for editions is probably Sound.xyz. Collectors in the market for 1 of 1s should check out Catalog. There are also many music NFTs on aggregators like OpenSea.