NFT marketplace Blur has finally launched its long-awaited airdrop of its governance token $BLUR.
Designed with an emphasis of rewarding Ethereum NFT traders, the tokens come in the form of 'care packages,' which as of yesterday (February 14th) at 1:30PM ET, have been able to be redeemed by eligible users.
The $BLUR Airdrop
In getting users of several NFT platforms onside, Blur tokens have been redeemable over the past few months via three separate waves, with the first being open to Ethereum NFT traders who've used a rival marketplace in the six months prior to Blur's launch in October 2022.
To reward early supporters of the platform, the second wave was centred around those who listed NFTs for sale on the platform throughout November, whilst third, final and largest wave was offered to those who've bid on NFTs on the Blur marketplace.
In addition to being delayed for a couple of hours on the day in question, the token airdrop took place over two weeks later than originally scheduled. As per the words of the platform on Twitter, such delay was enforced in order to maximise the proficiency of the offering:
$BLUR
$BLUR is an ERC-20 token with a maximum supply of 3 billion. 12% of such supply is allocated to airdrop holders, whilst 78% is delegated to two lock-up contracts, and 9% is owned by a multi-sig wallet controlled by the platform's team.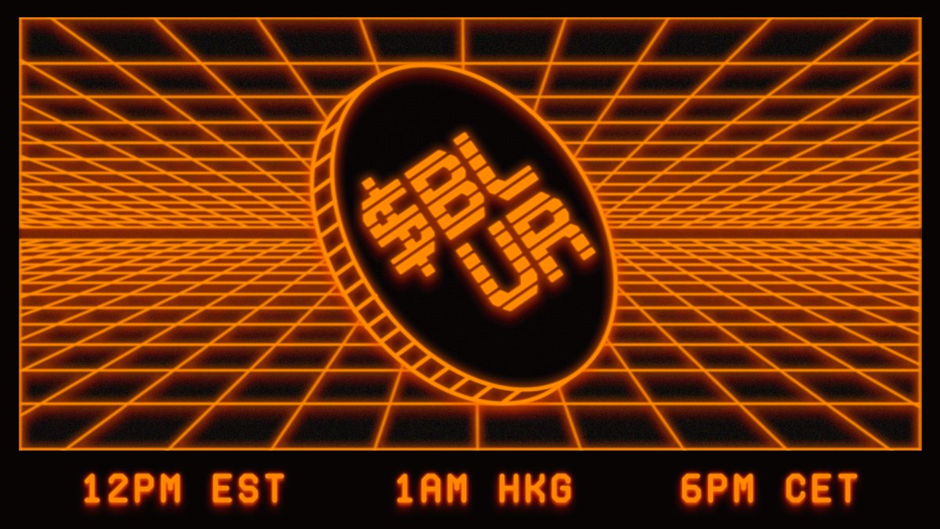 Intuitively, $BLUR will serve as the platform's governance token, with several prominent crypto exchanges- such as Coinbase and Huobi- announcing plans to support the token if liquidity conditions are met.
At the time of writing, $BLUR is currently trading at around $0.89- a figure that's not only fluctuating by the minute, but also one that's mighty fall from its peak of $5.19 on the day of the drop.
Given its 'free' nature, the airdrop has garnered a lot of interest from the crypto and NFT scenes, which in turn, has prompted community members to contemplate the utility, price, and overall future of the token- with some suggesting that the token has followed in the footsteps of other unsuccessful airdrops, whilst others have estimated that early adopters would've pocketed almost $100,000 if they sold their tokens at the right time.
What Is Blur
Blur is a low-fee, royalty-optional, and 'pro-trader' focused NFT marketplace that was founded by web3 developer Pacman.
Self-dubbed as the 'marketplace for pro traders,' it launched in October of last year with the now-executed promise of rewarding traders with its native token.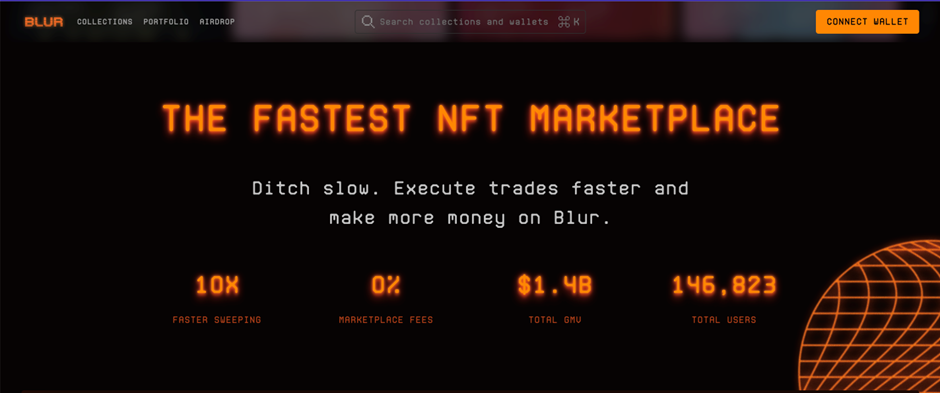 Throughout its first few months of activity, the platform cultivated impressive figures when it comes to the trade volume/traffic it was facilitating, which in turn, saw it emerge as the number one rival to leading NFT marketplace OpenSea (where at times, it's came out best in particular categories). Intuitively- and as purposely strategized- such hype was partly fuelled by users' anticipation for the token reward drop.
However as with many other marketplaces- such as Magic Eden with regards to its 'zero-royalties' debate, or LookRare when it launched its own rewards model last year- an essence of scrutiny surrounds trade activity on the platform due to the incentives of 'wash trading' in play. This is due to the fact that users could make 'artificial' and manipulate trades with one another/ multiple wallets in order to boost their eligibility for rewards.
Although, in absolute terms, Blur hasn't yielded a suspicious number of trades thus far, such suspicion has largely rose due to the fact that in the lead-up to the token drop, it posted more overall trade volume that OpenSea, despite hosting far fewer active traders. In turn, data analytics platform Dune attributes around 13% of trades on the platform as being suspected wash trades.
Getting down to the actual stats, the platform facilitated $430 million worth of trades over the past 30 days, despite only hosting $301 million worth between its October launch and the end of December 2022.
Hype for Blur also arose 7 months prior to its launch when it raised a whopping $11 million in a March seed funding round led by Web3-focused investment firm Paradigm. Here, other contributions came from the likes of Egirl Capital, Keyboard Monkey, Ledgerstatus, 0xmaki, Santiago Santos, Zeneca, Deeze, and Andy (Fractional).
Whilst commenting on the investment round, the platform expressed its intent to provide a software infrastructure that supports the professional trading of blockchain-based assets:
"Current NFT marketplaces prioritize the retail experience, but they neglect the growing needs of pro traders. Infrastructure has failed to keep up as monthly trading volumes hit billions, and Web2 business models hold the space back with poorly aligned incentives… Our mission is to solve these problems and move the NFT space toward becoming institutional-grade while increasing decentralization".
In wake of the announcement, Blur and its team of developers- with experience from the likes of MIT, Five Rings, Brex, Square, and Y Combinator- continued to prepare for launch in 'stealth mode,' before finally launching on October 19th.