Start Your Engines: Riot Racers
It's been a bit since I wrote an article, but with so much happening this March it felt like a good time. Let's look at Riot Racers which recently launched their P2E game.
Disclaimer: I own a handful of Riot genesis cars, drivers, and a bag of $RIOT, this article should not be perceived as financial advice and instead is to help educate on what is going on!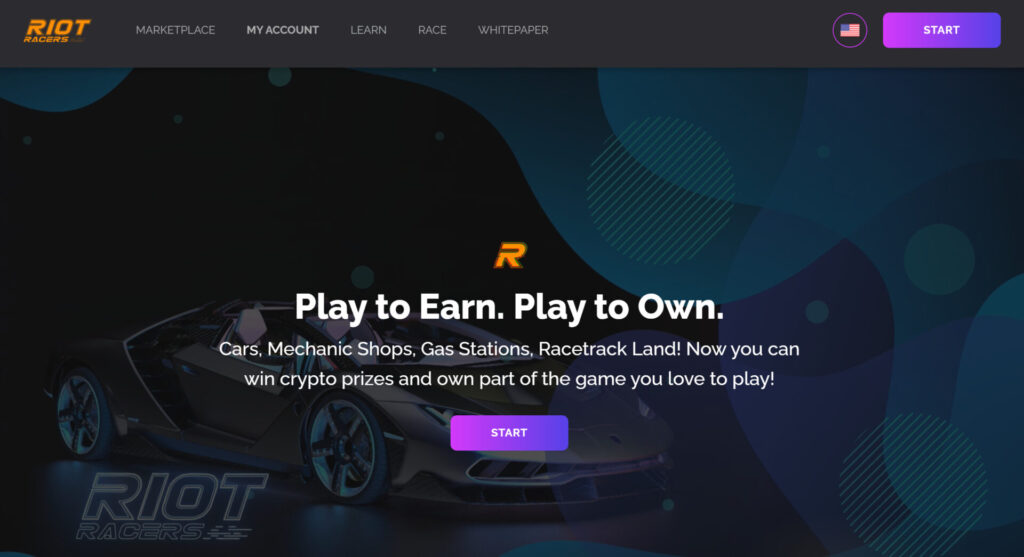 Overview
Riot Racers is a game built on Polygon, a layer 2 technology which drastically reduces gas fees which is necessary for many P2E games as there are constant blockchain interactions, other games such as Zed Run, Play & Kollect (Kongz) and the upcoming Cool Cats game are also built on Polygon.
Riot allows you to select between a bunch of different vehicles, drivers, and within different racing conditions in order to come out on top. The economy is driven by $RIOT their utility token which is used for entering races, vehicle enhancements and as winning payouts.
They've done a great job creating content and educational material, I'd highly recommend browsing the following items!
Website: https://riotracers.com/
Learn: https://riotracers.com/learn
Whitepaper: https://whitepaper.riotracers.com/
What's Happened So Far?
A lot has gone on leading up to the start of paid races, it's clear to me the Riot team is hard at work to make this game successful. The Genesis collection dropped last fall which is where most of us first learned about the game, what was in the works, and how we could get started at that time.
These drops contained different car and land assets. The cars look spectacular, and I'm a big Veloce fan personally. There were a few rounds of Genesis car and land sales, a drivers drop and most recently the Apollo car sale. These NFTs can all be found on the secondary market!
As of early March, paid racing events have officially gone live, allowing users to jump in, choose their cars, racers and strategy to win some $RIOT! Land assets have also begun accruing their rewards too.
Marketing Activations
Most of us know that when you're building an NFT project the most important item to deliver on is awareness. This is especially important for a P2E game on Polygon that won't show up on most traders' radars because deals happen off MainNet. The most important thing for Riot in the short to medium term will be net new accounts.
Right now, there are few different activities going on including a BMW M3 Giveaway. What better utility from a car-based project than possibly getting your hands on a Beemer? Riot is getting their Twitter promotion game on heavy with this giveaway.
Amazing partnerships have been announced including Citroën, a French auto manufacturer and Mazer Gaming, a leading esports organization. Both of these partnerships offer unique exposure for Riot and NFTs as a whole. It will be interesting to see how conversion works of Citroën fans if they will dip their toes into NFTs if they can get Citroën NFTs, likewise for Mazer if they are participating in Riot will their fans be jumping in and playing with the pros?
Finally, we have their internal YouTube video and the creation of their series "Victory Lap" this is a great way for Riot to engage with their current community, have fun, and promote what is happening under the hood at the company.
What is Coming?
The launch of Riot Racers paid racing was just the beginning for them. The idea of racing is always best done with a "Team" or combined garage which allows users to work together to build the most beneficial combinations together. We've seen some huge teams pop up including Diamond Hands Racing, Formula-Wen by BenMayorWhite and Riots Most Wanted. These teams house tens of hundreds of cars, drivers and other assets helping propel them forward.
3D replays are also coming shortly, and the sneak peeks look awesome. The current game is quick and strategy based, adding a live 3D component to it will help tie it all together. Solo racing is also not always the best way to compete. Did somebody say tournaments are coming soon? That would mean larger amplification of prize packages, bigger crowds and more.
Riot Racers
Riot Racers is a P2E car racing video game where players own parts of the game. Players can earn the native cryptocurrency, RIOT, by racing or by simply owning NFT game assets. Riot Racers is the first of three play-to-earn video game releases set to power the Riot Metaverse, an ecosystem in which members can buy NFT assets, play games, build businesses, participate in governance, and earn RIOT token rewards.
For more information, go to the Riot Racers website or join the Discord.
Discord: https://discord.com/invite/riotracers
Website: https://riotracers.com/
Check out my other articles here.