An NFT empire making waves across the artisan PFP NFT space is the Random Character Collective – a November 2021 founded art collective with a focus on animation.
The pioneer behind the project is James Curran, who, to get things underway, rounded up a cohort of the animation scene's most sought-after creators. Fast forward to 2023 – and with a wealth of to-be-explored animated PFP NFT projects now under its belt – the project is now dubbed as 'the internet's friendliest animator collective'.
The Invisible Friends Collection
One of the creators in which Curran rounded-up was Markus Magnusson – a.k.a. 'motionmarkus' in the animation world – who, upon joining the collection, went on to create its inaugural and flagship NFT collection, Invisible Friends.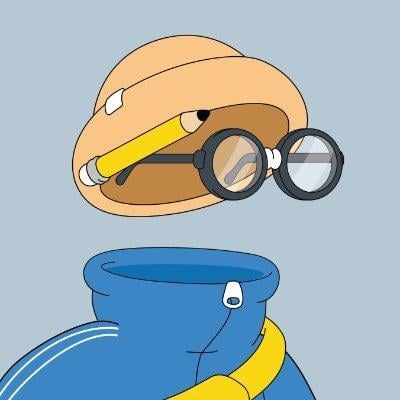 The Etheruem-based collection – which launched in February 2022 – is comprised of 5000 procedurally and randomly generated cartoon-style 'invisible' characters. In taking unique semblances to the next level, each Invisible Friend is comprised of 18 different traits. These include background, bag, ears, eyes, fanny pack, feet, hat, left arm, right arm, legs, mouth, neck, nose outerwear, overhead, shoe gum, sleeves, and suspenders.
Of course, given their 'invisible' nature, things such as skin and actual faces don't exist across the Invisible Friend gene pool. In addition, 21 of the assets have 'special' traits, with these being a 'Not Financial Advice' book (18), a brain (1), diamonds (1), and a surfboard (1). There is also a separate 2 asset collection called 'Invisible Friends Specials,' which features an 'RF' and 'Golden' Friend – with the latter selling for 496.690 WETH in its most recent sale.
In getting into the collection's most distinctive quality, each Invisible Friend manifests as an animated character that's taking a chill-paced walk (with its intended destination remaining ambiguous). This, along with the eye-catching contemporary artwork from Magnusson, helped propel the project into Blue Chip stardom ever since its mint date on February 23rd 2022.
On such date, the assets dropped for a mint price of 0.25 ETH. Given that we were still living in the latest NFT bull run back then, each asset was able to find their first owner with relative ease (i.e. it was a flourishing sell-out mint).
As of May 2023, the collection has amassed a total trade volume of over 53,700 ETH in its first 14 months of activity, with its floor price sitting at a little under 1.29 ETH. Per NFT analytics platform CoinGecko, such price is a significant drop from its floor price maximum of 7.8 ETH, which came in immediate wake of the collection's mint. That being said, we must've forgotten the role of the ongoing bear market here, as the floor price for the project essentially halved in and around the time FUD kicked in.
Charitable Donations
Unlike many NFT projects, the Random Character Collective have put their money where their mouth is when it comes to the charitable donations in which the Invisible Friends roadmap promised. Further, in January of this year, the project announced that it had donated over $1.2 million to over 13 different charities in 2022.
Such a money pot was distributed through donations to: UNICEF ($104,530), The Jed Foundation ($103,200), Blue Dragon ($100,000), Charity: Water ($100,000), Kavi ($100,000), Clean Miami Beach ($2,500), Red Cross ($100,000), Children of Vietnam ($100,000), St. Jude ($100,000), No Kid Hungry ($100,000), Giga ($110,000), Coalition for the Homeless ($108,000), and Team Trees ($108,500).
Other Collections
As many of you may already know, the Invisible Friends NFT ecosystem extends way beyond its inaugural and 'original' collection, as throughout the past year or so, an array of derivative projects have dropped.
What makes this feat rather impressive is the timing of such launches, as their bear market birthdays essentially showcase the project's commitment to creativity and building, irrespective of treacherous and uncertain market conditions in which they were built in.
Invisible Kith Friends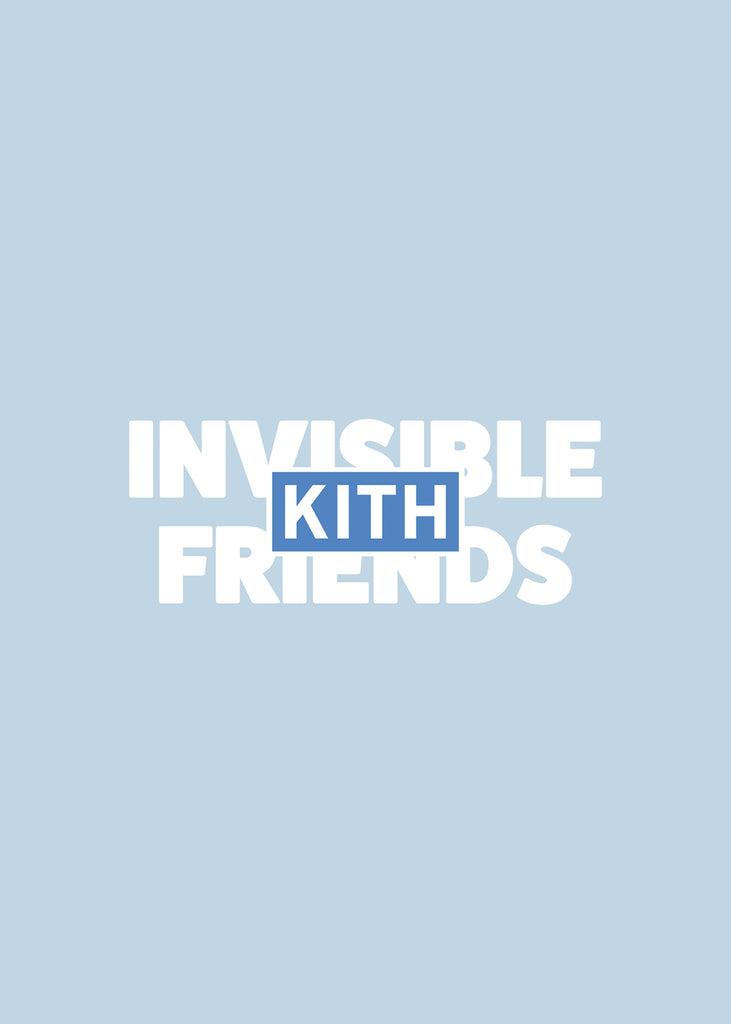 The first Invisible Friends derivative project came in May 2022, by way of the Invisible Kith Friends NFT collection. As fashionistas may already know, Kith is an illustrious American streetwear and lifestyle brand founded in 2011 by esteemed clothing designer Ronnie Fieg.
Here, the realm transcending collaboration between the two entities made intuitive and stylistic sense, as the clothing being sported by the original Invisible Friends characters could quite-easily be mistaken for the cool, high quality and pricey apparel of Kith. Further, the collection's NFT assets found their owners via an auction on May 18th 2022, with proceeds being donated to the Brooklyn-based Kings Against Violence Initiative.
The collection itself is essentially a Kith-branded spin on the original Invisible Friends collection, which given the brand's exclusive appeal, meant that only 12 assets were created. Here, each of the 12 possible backgrounds depict a special city in the Kith story, as well as 'Kith Friends' in clothing sizes 'M,' 'L,' and 'XL'.
In not disappointing it's collectors, the collection is phygital in nature, as per its description on OpenSea:
"Over time, the larger Kith Friend edition pieces will evolve and change to be wearing different clothes, shoes and accessories. The evolved friend will reveal the item or items that these holders gain early access to. Holders of these edition pieces will get some first come first serve access to select Kith product launches."
Per Kith, each NFT sports a piece from its Summer 2022 collection, with holders being eligible to receive the physical garment in which their NFT is wearing. In addition, the collection also came with the launch of two Invisible Kith Friends hoodies, with the white version being open to the public, and the 'nocturnal' version being exclusively available for Invisible Friends NFT holders.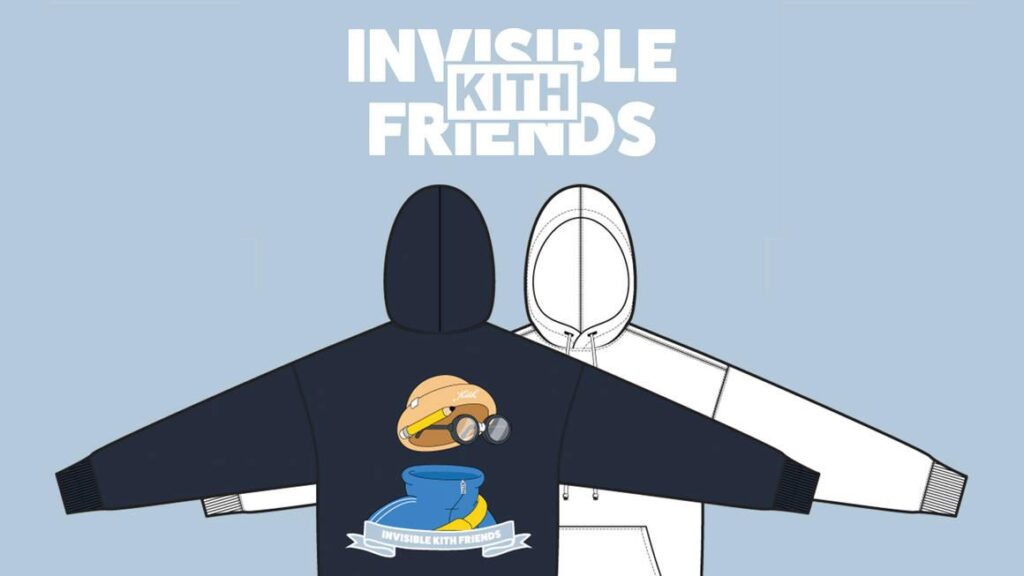 3D Invisible Friends
Come November 2022, the Random Character Collective then teamed up with 3D animator Nguyen Nhut to launch the '3D Invisible Friend' NFT collection. As its name suggests, the sold-out 5000 asset collection is essentially a 3D spin on the original collection, with such direction allowing for a fresh new aesthetic that features extra details and even cleaner pastel-inspired designs and 3D shades.
As is the case with many derivative projects, the collection hasn't been able to hit the sales and value heights of the original project, as its floor price currently sits at 0.095 ETH, whilst its overall trade volume is a little under 2,500 ETH.
Invisible Friends Physical Collectibles
Most recently, the Invisible Friend NFT empire has expanded through the launch of 'Invisible Friends Physical Collectibles'. Described as a 'perfect fusion of digital and physical collectability,' the collection comes with a burning mechanism that allows holders to essentially trade-in their digital assets for those of the physical accord.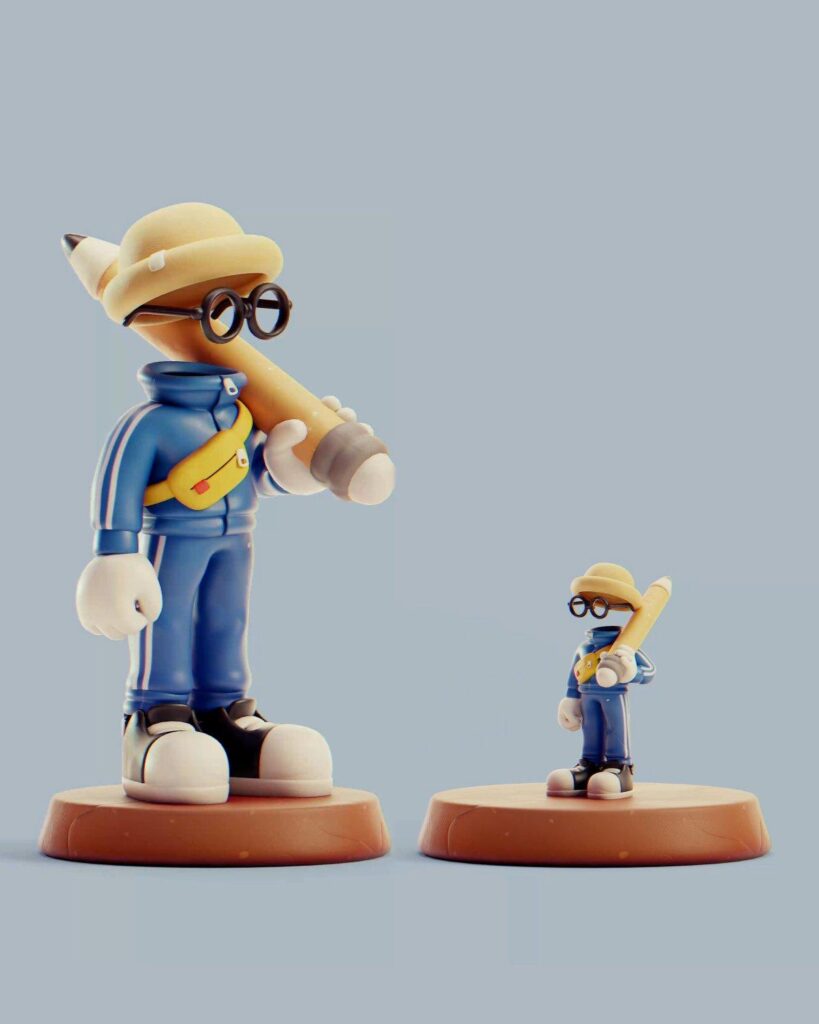 On the digital side of things, Invisible Friends Physical Collectible NFTs feature a uniform animation of a 3D Invisible Friend character holding an oversized pencil being brushed-up (literally) by a human hand. In-fact, such character is also to be the physical collectible in which collectors will receive if they decide to burn their NFT.
The collection's supply – which is made up of both 'short' and 'tall' assets – was largely dictated by its demand at mint. This is because a limitless supply of 'Small' NFTs could've been minted, however only an exclusive 250 'Tall' ones were created. In total, 874 items are listed on OpenSea, further inferring that 624 'Small' NFTs were minted.
Of course, such names relate to the physical items that are attached to each NFT, with 'Small' items being 8 inches in height, and 'Tall' items being 24 inches.
As of May 2023, the collection has a floor price of around 0.095 ETH, with an overall trade volume of 15 ETH. Of course, the collection's relatively small lifespan (thus far) can explain such small figures, further meaning that it will be interesting to see how its popularity will evolve once NFT burning begins.
Wider Projects
As you may already know, The Random Character Collective is also the incubator behind other Ethereum-based NFT projects such as Moodrollers by Lucas Zanotto, Mood Flippers, Iron Pawn Gang, and SlimHoods (and its PFP, 3D, and Specials derivatives).
Invisible Friends Falls also falls under the umbrella of digital collectibles entity 'Typical Friends'. After 'serving up digital collectibles since 2022,' the project is currently in the midst of launching another Magnusson-created project called 'Ooze Friend,' as well as an upcoming collection entitled 'Garbage Friends'.