What in the FUD is FudderVerse?
Mint date: January 14th, 2022
Supply: 6464
Team: @Metaverse_Yin – @0xFloop – @_DONT_CRY_WOLF_

What better project out there than FudderVerse? I mean the whole concept is to just FUD themselves. All eyes on them. Feeling like Fudding something… Well, Fudderverse is a project for you.
On one hand it pains me to write this as the project "aims" to get themselves to 0, but in all seriousness, I do believe this project is unique for many reasons. Here are the reasons why I think you should get into FudderVerse before it "goes to 0".
What better way to start your day than to FUD your own project? To be completely honest this idea is brilliant. How many times do we see people tweet about "why is the floor going down" or "how do we get the floor back up"? With FudderVerse it sounds something like this; "Why is the floor going up", "how do we get the floor to 0" and "what are the DEVs going to do about this floor, they said it was going zero".
I had the pleasure of talking to the Founder of the project (@Metaverse_Yin) about the Fudders and its future in the NFT space.
HOW?
The first question that came to my mind was "Why Fudders" and where did that idea come from. "The concept came from a tweet". Yin was tweeting different ideas for projects that just popped into his head, and one of those tweets was "what if there was a project called Fudders and the point was to FUD itself?". Yin kept tweeting about it and so Fudders was born shortly after.
ART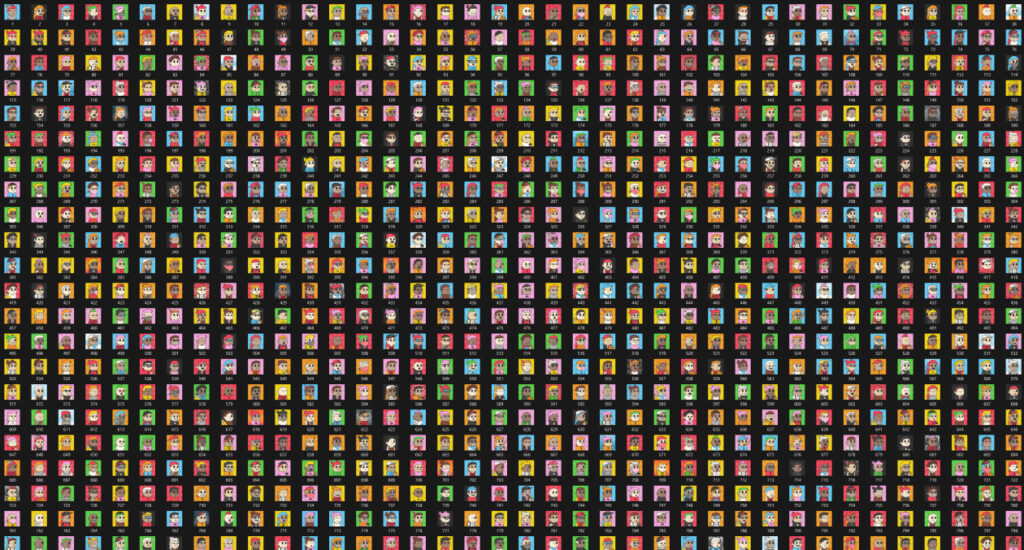 I find the story behind project and its artist fascinating, which leads to my second question: how did you come up with the art and how did you find the artist? "We chose to make them human and make them as representative of as many people as possible, being completely neutral in terms of race, gender and age, but still being fun and exaggerated, making them great PFPs". Yin continued "I found the artist (@_DONT_CRY_WOLF_) by simply tweeting about this new project I just came up with. @_DONT_CRY_WOLF_ was tagged in one of my tweets, he drew a possum, and the rest was history". Fun fact that possum is now a 1/1 in the FurderVerse collection.
ALPHA
I am enjoying talking to founders of projects and knowing what more they have in store for their project. FudderVerse is a tough one, because the whole point of the project is that they are "going to zero". Yin stated, "the only alpha is to stay away from the project if you aren't already in it unless you want to not make it… like the rest of us". In all seriousness, they do have some cool and fun things coming up for everyone to participate in and enjoy, which is probably code for "nothing, we have nothing".
WHY FUDDERS?
In a world where dozens of NFTs are mining daily, it puts pressure on people, making them feel like they aren't performing. Yin wanted the opposite. He was frustrated with the constant WAGMI / WGMI, because not everyone in the NFT space is going to make it. So why not give people a nice environment where it's ok if you are not going to make it, because WNGMI together, and have fun along the way
FINAL NOTES
If you like FUD, then FudderVerse is for you. You can wake up every day tweet how much you hate the project for many reason and just yell from the rooftops that it's going to zero. In all honesty this project is a breath of fresh air, by fresh air I just mean it's full of FUD. Like Yin said, if we aren't going to make it, let's not make it together.
Check out my other articles here.