At this moment in time, there's one particular project that sits head and shoulders above the rest when it comes to valuable, storytelling, and fashion-centric NFTs… and that is 10KTF.
Storytelling, and fashion- an intersection that completely encapsulates the creative potential of NFTs. Be it physics-defying digital wearables, or lore-ingrained metaverse characters, the two outlets have proven themselves as mainstays across the new creator's economy.
And of course, another unavoidable talking point across today's Web3 landscape is 'value,' with assets of the 'Blue Chip' variety depicting those who've excelled in this area. 
When combined correctly, these elements can represent what the 'holy-grail' of Web3 success looks like, as not only are consumers treated to boundlessly creative, decentrally owned assets, but creators can experience empowerment opportunities that are quite-frankly non-existent in the Web2 world.
10KTF
10KTF is a storytelling NFT project based on fictional artisan and master craftsman Wagmi-San. Its narrative sees 10KTF serve as a virtual fashion store which resides in the fictional universe of 'New Tokyo'- where intuitively, Wagmi-San is the owner and manager.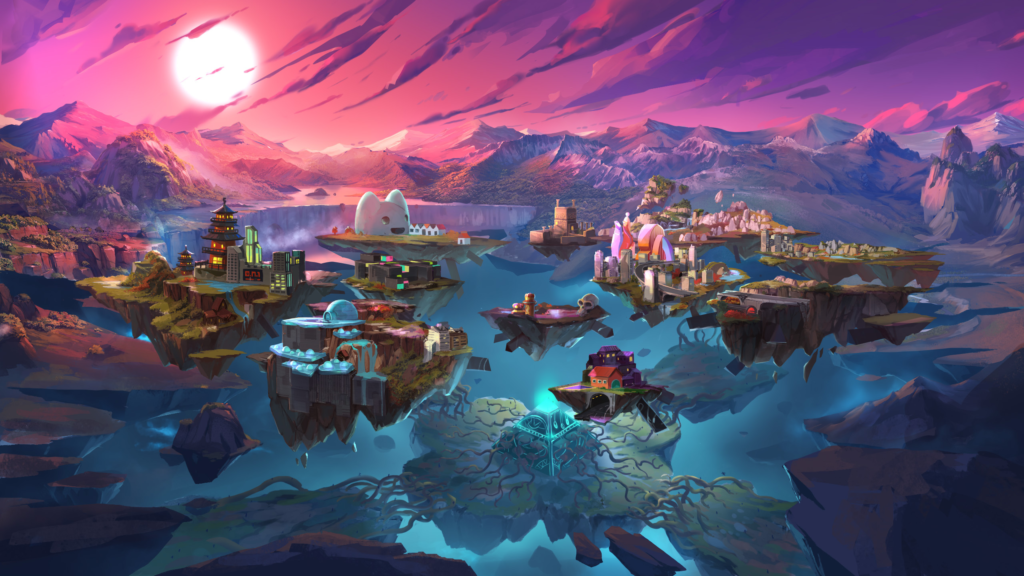 The virtual store entails a completely novel concept whereby holders of partner (known as 'parent') NFTs can design and curate 1/1 wearable NFTs that are paired with their original NFT. This is essentially how the project has garnered its Blue-Chip status across the non-fungible ecosystem, as the project's 'parent' NFTs are exclusively from the space's most prestigious collections.
At the time of writing, such collections include; Bored Ape Yacht Club, Mutant Ape Yacht Club, Bored Ape Kennel Club, CryptoPunks, Cool Cats, CrypToadz, Forgotten Souls, Gutter Cat Gang, Meebits, Pudgy Penguins, Forgotten Runes Wizards Cult, Wolf Game, World of Women, World of Women Galaxy, Moonbirds, ON1 Force, and Nouns.
10KTF's Creator-Empowering NFT Wearables
Through the use of purpose-built ERC-721 tokens, the project allows users to build strictly exclusive derivative NFTs which are based on 'parent' NFTs. Here, for example, a holder of a Bored Ape Kennel Club NFT can design and mint a 10KTF 'Kennel Crew Sock' NFT, whilst a holder of a Gutter Cat Gang NFT can design and mint a 'Gutter daypack' (i.e., backpack) NFT.
To build such bespoke NFTs, holders leverage the platform's collection of 'Tools, Materials, and Blanks'- which are found in the 10KTF Stockroom. Here, 'Blank' items form the canvases for holders to curate items on, whilst Tools and Materials can be used to craft unique, collection-branded items and artworks.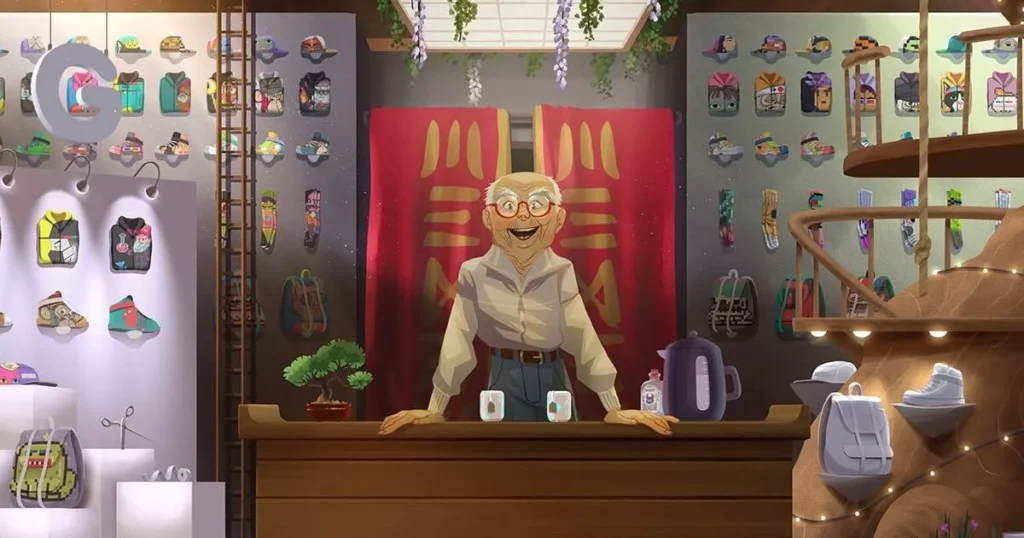 The garments that can be created within 10KTF include high tops, hats, socks, hoodies, and daypacks (level 1), as well as combat gear (level 2) like helmets, Kevlar Vests, boots, and weapons.
In adding an extra layer of creator empowerment, the latter here (i.e. level 2 items) offer players the ability to yield higher points on set bonuses in the projects web3 game 'Battle.town'. For context, 'Battle.town' is an 'PFP Event Platform where players can use their 10KTF items to join Missions in the ongoing Battle for New Tokyo'.
And of course, 10KTF items can also be sold on secondary NFT marketplaces such as OpenSea, meaning through engaging with the platform, users can receive monetary rewards for their NFT ownership and creative efforts.
Such dynamic also allows those on the periphery of the Blue-Chip scene to own non-fungible royalty without forking out mass sums of ETH. For example, the floor price of 10KTF on OpenSea is yet to surpass 0.4 ETH since the dawn of 2023.
The Team
The project was launched in September 2021 by notorious digital artist Beeple and his co-founded company WENEW Labs.
In addition to the esteemed digital artist, the project's team includes ex-creative director of POSSIBLE Michael Figge (Co-Founder and CEO), A-list music managers Tim Smith and Guy Oseary (both Co-Founder), music industry veteran Paul Billings (COO), multimedia creatives Nikki Jahanforousz (Brand Vice President) and Lisa King (Production Vice President), and Randy Chung (Chief Technical Officer).
Partnerships
The project's most pivotal business move came when NFT powerhouse Yuga Labs acquired WENEW in November 2022.
To streamline the acquisition, its Co-Founder and CEO Michael Figge was appointed as the Chief Content Officer of Yuga Labs' Leadership team, whilst Beeple was given an advisory position (as of course, he doesn't have time for a full-time role).
More importantly for 10KTF holders, the acquisition saw ApeCoin ($APE) become the project's native currency, which holders have been able to earn through engaging in particular missions. In addition to such token- which is also serves as the native currency for basically all of Yuga Labs' NFT projects- holders have also had the opportunity to earn other rewards such as badges and materials through airdrops.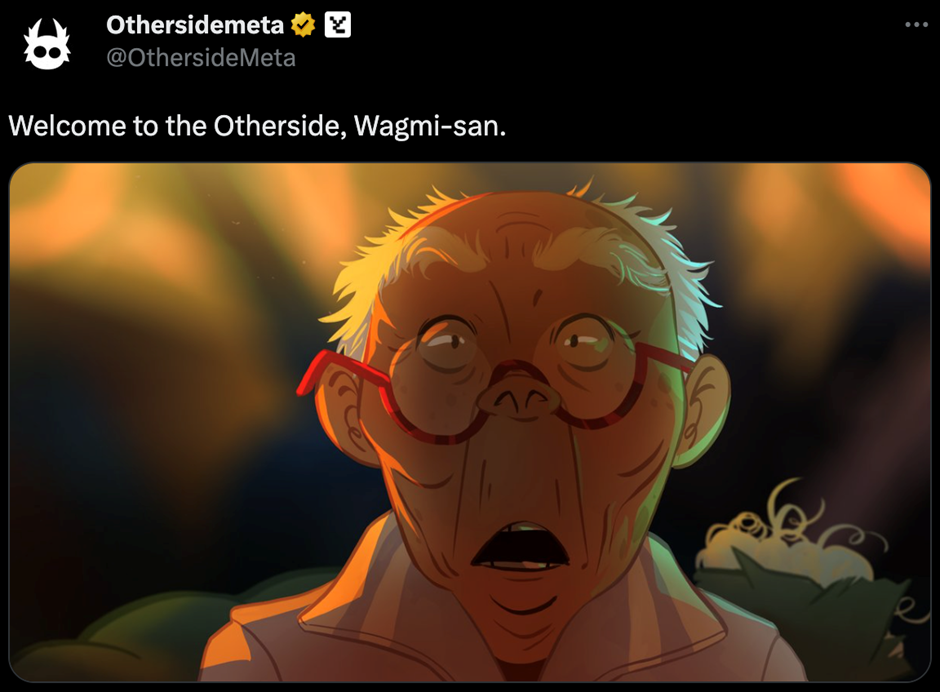 10KTF has also formed illustrious fashionista partnerships with the likes of Gucci and Puma, and has also been confirmed as an official partner of Yuga Labs' 'Otherside' metaverse.
Final Thoughts
With a solid narrative based around a popular character within an enchanting fictional universe, as well the open-door policy it's adopted with regards to project collaborations, 10KTF has established itself as a project that can never really run out of creative scope.
On the value side of things- and in relating back to its 'open-door policy- such door isn't actually 'too open,' as evidently, the project takes caution in who it partners with, which in turn, helps maintain the value of its assets, as well its integrity as a whole.
In doing so, 10KTF has amassed a whopping 100,000+ member community across Discord and Twitter channels, meaning its premise has been successful in capturing the attention of thousands of non-holders.
Moving forward, and with a $4 billion-valued company in Yuga Labs now at its backing, we can only expect more big things to come from the project.