In 2021 NFTs exploded into the limelight and mainstream notoriety. The NFT market had a drastically different year in 2022. Momentum spiked in the first few months of the year before collapsing along with cryptocurrency prices, dampening much of the excitement that is associated with the space.
We did however observe a rise in the use of NFT artwork to define brands and initiatives. We also saw the consolidation of IP's built for a decentralized world and controversies over the nature of NFT creator royalties. From the Ethereum merge to the FTX scandal to the icy blizzards of the crypto winter, we have witnessed the good, the bad, and the heartless.
Sales of non-fungible tokens (NFTs) have drastically decreased over the past year due to a general decline in the value of cryptocurrencies and several high-profile bankruptcy cases in the crypto world. This decline in sales is estimated to be roughly 80%.
According to industry data from Cryptoslam.io, global NFT sales peaked at over $4.9 billion in January 2022 but declined to about $565 million in December. The amount is around 80% less than December 2021's $2.8 billion NFT sales. Google Trends data revealed that searches for NFT-related content dramatically decreased over this period.
January Jubilation
NFT trading volume reached a record high of $17 billion in January. Many projects were popping up left, right and center. But was there more to this than meets the eye?
Wash trading accounted for more than half (58%) of the entire trade volumes on Ethereum in 2022, according to the analysis by anonymous researcher Hildobby. The strategy reached its peak in January when wash trading accounted for more than 80% of all NFT trading activity. NFT marketplaces LooksRare and X2Y2, (which coincidentally also give token rewards for platform participation), had the highest percentages of wash trading, at 98% and 87% of their entire volume, respectively.
Regrettably, this artificial trading somewhat overshadowed the stellar start to the year NFTs enjoyed. Even without it, the NFT market's trading volume crossed $5 billion for the first time since August 2021. Despite the low ETH price levels, January sales were close to $5.3 billion.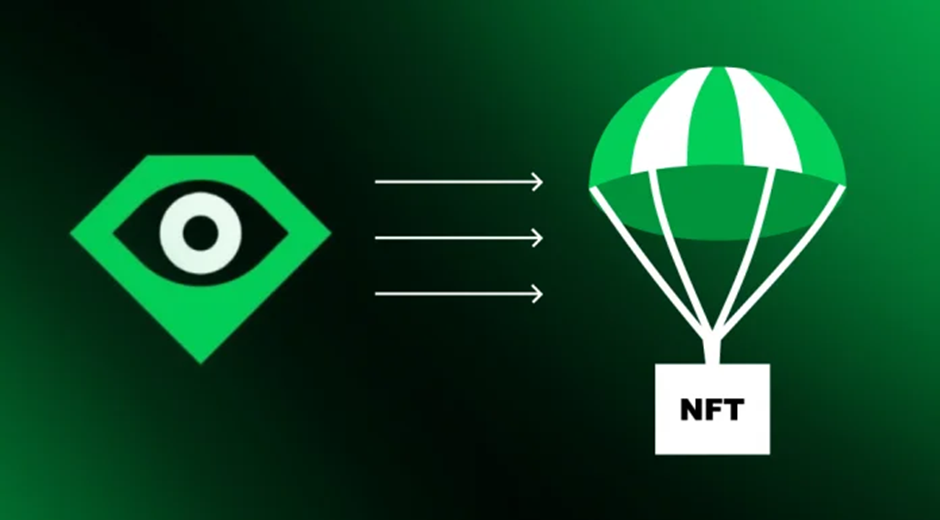 Market movers
Neymar Jr., Justin Bieber, Kevin Hart, and Eva Longoria, to name a few, all posted about their recent NFT purchases on their personal social media pages during January.
Twitter enabled its first web3 functionality by allowing the verification of avatar NFTs, opening the door for other platforms like Instagram and TikTok.
Along with the LooksRare, January also saw the debut of GameStop's NFT marketplace. Meanwhile, Gem launched its NFT marketplace aggregator platform, and OpenSea acquired Dharma.
Microsoft bought the industry-leading Activision-Blizzard, a gaming company for a staggering $68.7 billion.
Collection comments
Bored Ape Yacht Club's Mega Mutant Serum sold for a record sale price of £5.8 million.
January witnessed many collections raking in record gains.
The floor price of Forgotten Runes increased to nearly 3000% of the mint price.
CyberKongz also saw some massive profits.
NFTworlds rose 71% to a floor of almost 4 ETH, while the $WRLD token that all holders could claim for free went up about 6x since launch.
Many new collections launched; Cool-cats-pets, and Rug radio, to name a few.
Industry Item
Amidst all the frenzy, the market was contemplating the CC0 and NFTs.

Some, like CC0 while others do not.

Advocates who believe in CC0 ecosystems feel that they nurture an open-source information-sharing culture and he belief it is integral to the Web3 ethos.

Others are afraid of the losing potential long-term value of NFTs through CC0.
February: OpenSea losing grip
February was somewhat of a quiet month; however, this was not the case for OpenSea. Following the steps of the LooksRare vampire attack, NFT marketplace X2Y2 has also launched a vampire attack on the market leader OpenSea, airdropping millions of tokens to its user base. The project handed out 120 million tokens, 12% of the total supply of X2Y2.
In terms of sales, there weren't any akin to Beeple's record-breaking $69 million auction in March 2021. The February sale of a single CryptoPunks NFT for around $24 million made headlines. The Punk was bought for 8,000 ETH by Deepak Thapliyal, founder and CEO of Web3 startup Chain, breaking the previous record for the legendary Ethereum PFP project. Following the collapse of FTX, he tweeted in November that he was open to selling the NFT, but Thapliyal ultimately chose to hold the digital status symbol.
Industry Items
Many had anticipated 104 Punk Sotheby's auction, but this was unexpectedly cancelled.
Punk 6529 launched a 6529 NFT FUND, a series of closed-end quarterly funds open to accredited investors and qualified purchasers.
Also, Buzzfeed allegedly doxxed Yuga lab's founders and faced backlash from the company.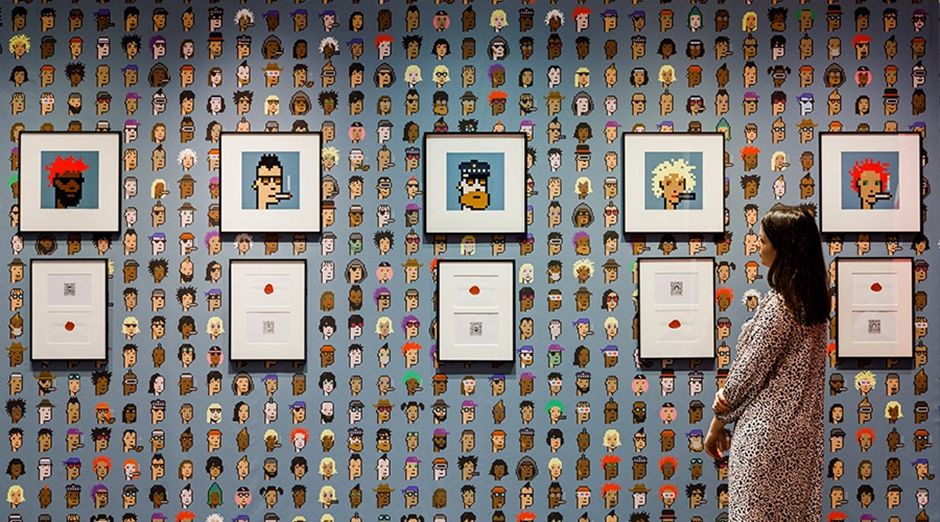 March: Yuga Making Moves
Arguably, March can be said to be the dawn of all the turmoil. We witnessed one of the biggest crypto hacks of all time, the Ronin hack. Wildly successful play-to-earn game Axie Infinity's side chain bridge, Ronin, was breached, leading to a staggering $620 million loss. NFTs around the game almost collapsed, with some losing over 90% of their value.
Yuga Labs, the company behind the Bored Ape Yacht Club, made a significant impression in the NFT market in March when it revealed that it had bought both the Meebits avatar IP and the influential CryptoPunks IP from Larva Labs.
The decision was in response to complaints from some Punks owners about how Larva handled the project, and it consolidated the control of the two distinguished projects in the NFT space under one house. While attempting to build the Punks' legacy in the art world, Yuga recently gave IP commercialization rights to the owners of Meebits and CryptoPunks, similar to those provided to the Bored Apes. Yuga also said it had raised $450 million at a valuation of $4 billion.
The debut of ApeCoin, an Ethereum-based currency designed for metaverse apps, marked the continuation of The Bored Ape Yacht Club's expansion in March. Owners of Bored Apes and Mutant Apes were eligible for a token claim, which allowed them to cash in big. On day one, owners of Bored Apes could collect a windfall of tokens worth roughly $80,000.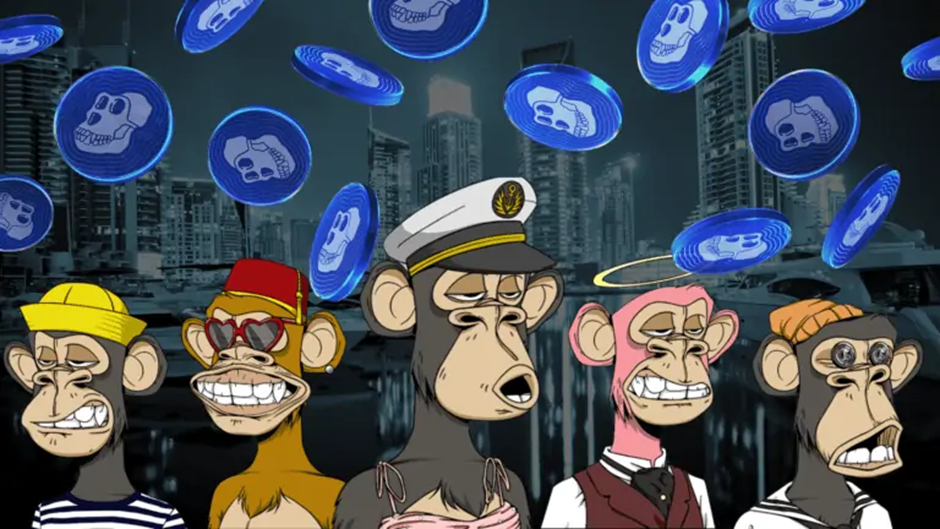 Collection Comments
One of the most renowned NFT artists, XCOPY, sold digital artwork on Nifty Gateway for a staggering $23 million. The collection: is titled MAX PAIN AND FRENS.
Meta Angels launched their native marketplace with substantially lower fees.
Invisible Friends partnered with KITH, a popular Streetwear brand.
The Gutter Cat Gang released Juice Dilutive Project, Gutter Cat Gang Juice.
CYBERBROKERS, a fully on-chain NFT, also launched this month. Most NFTs keep a token ID and a URL that leads to the token's metadata in its on-chain storage. Only a few projects store the complete art and metadata on-chain. CyberBrokers is such a collection. 10,001 on-chain NFT collectibles designed by Josie Bellini that grants membership and access to various metaverse experiences.
Industry Item
Ukraine raised funds using NFTs, perfectly showcasing the decentralized and trustless aspect of blockchain.

Ukraine DAO, an initiative of artist collective PleasrDAO, digital artist Trippy Labs, and Nadezhda Tolokonnikova from Pussy Riot, sold 10,000 NFTs of the Ukrainian flag on the Ethereum network along with a single NFT of the flag.

The project raised more than $6.7 million within weeks to help Ukraine's armed forces.
April: A New King in Town
The NFT market in April buzzed with innovations and acquisitions. Solana NFTs gained traction as leading companies added support for it. Coinbase Wallet added support for the SOL ecosystem, and they plan to support NFTs and DApps soon. Meanwhile, Adobe's Behance also added support for Solana NFTs. The market cap of $1.5 billion for all of Solana's collections compelled OpenSea to add support as well.
Industry Items
OpenSea acquired marketplace aggregator Gem.
Sotheby's held its Natively Digital 1.3: Generative Art auction.
The ENS boomed with activity around the decentralized domain names protocol surging in all directions. April saw 163K new .ETH registrations, generating approximately $7.8M in protocol revenue and 4000 ETH in secondary sales.
Metamask informed users via a tweet on April 17 that if the iCloud backup option is activated on the app, the encrypted passwords for their accounts, known as MetaMask vaults, will be uploaded to Apple's cloud service. A phishing account that gains access to a user's iCloud account will therefore have access to that user's passwords and, as a result, their cryptocurrency wallets.
Yuga Labs launched its Otherside land sale and saw $561 Million in sales within just 24 Hours. In the first several days, the drop generated almost $900 million in primary and secondary transactions, helping to set a single-day trading record for the leading marketplace, OpenSea.
PROOF Collective released the Moonbirds collection and amassed $280 million in primary and secondary trading volume in two days. And then, they raised money from Reddit co-founder Alexis Ohanian to implement its Web3 community vision. Despite causing controversy in August by granting everyone access to Moonbirds' IP commercialization rights, Proof is still one of Web3's most talked-about firms. Later Moonbirds COO Ryan Carson left Project to start his new fund, with $1M in NFTs in tow.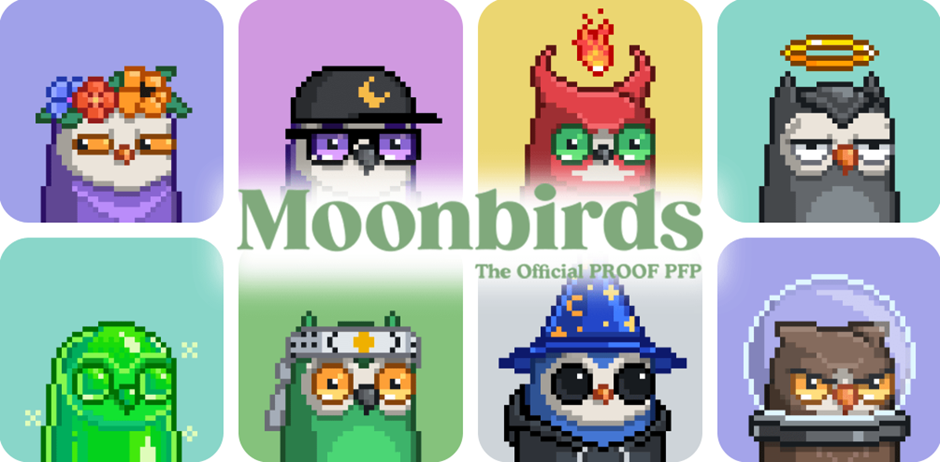 Collection Comments
FEWOCiOus, the 19-year-old phenom artist, dropped FewoWorld. He did a Christie's drop along with a Sotheby's drop, making him the youngest artist to accomplish this feat. He also collaborated with RTFKT to do a shoe drop that raised $3 million in seven minutes.
World of Women Galaxy Ethereum drop generated $79M in a day, but the community was not happy. The World of Women Galaxy NFTs used a Dutch auction, which can increase the possible revenue for creators and artists.
But before they're more affordable, wealthy people can buy all the NFTs. In addition, gwei increased due to the enormous interest in this initiative. Due to their inevitable victory in the gas wars, rich collectors enjoyed an unfair advantage. It comes as no surprise that some people did not like this strategy.
Azuki also dropped 2 NFTs (BEANZ NFT) to all its holders in a surprise airdrop. The two were Toshi and Guz, red and blue bean-shaped NFTs.
Aku did a 3.5e Dutch auction for Akutar mint passes, but an exploit in the Smart Contract (blatantly paraded as a "feature" by the team) resulted in $45mil in total ETH held hostage.
WAGMI United took over Crawley Town FC.
LA-based entrepreneur Luca Netz acquired the Pudgy Penguins IP for $2.5M.
Driftershoots made photography history with +10k mints of First Day Out
Coinbase launched Coinbase NFT in beta.
May, Luna Collapse fires up rektguy
May 2022 was a disastrous month for web3. Bitcoin slid to a 10-month low while altcoins went on a bloodbath. The Terra ecosystem crumbled, costing investors $40 billion in losses, and it had a cascading effect on the entire cryptocurrency market.
As NFT sales volumes started to freefall, Bluechips like CryptoPunks and Bored Apes sold for enormous losses. If that wasn't enough, news came out that the creators of bluechip Azuki have been behind multiple abandoned projects.
Amid all the chaos and uncertainty, Goblin Town, one of the, (if not) THE weirdest collection, arrived on the scene in wild fashion. What a perfect moment for a launch!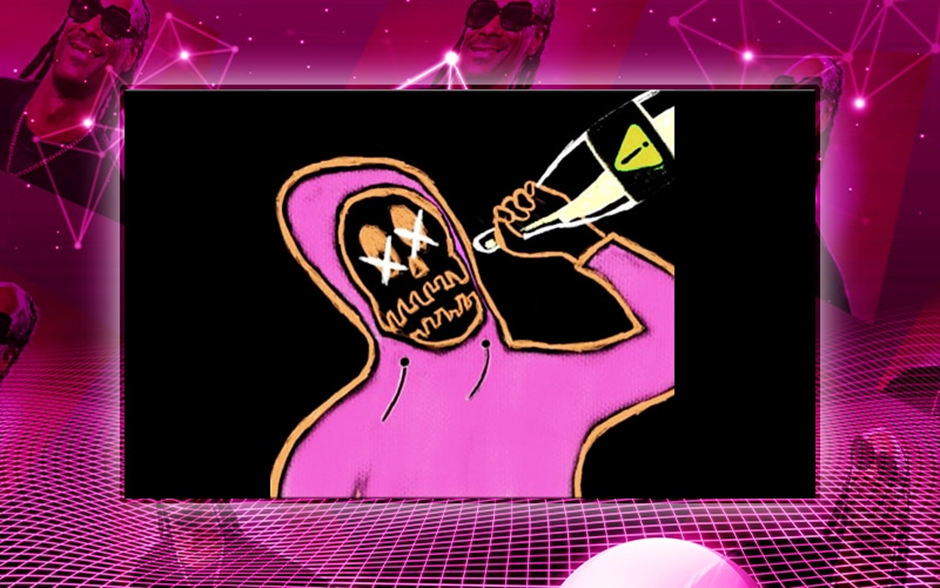 Collection Comments:
Steff Chapman, who has a decade of experience in the entertainment industry and spent the past four years on the marketing team at Netflix, became the Director of Project Management and Marketing at Deadfellaz.
Okay Bears was effectively copied and pasted onto Ethereum in what some observers on Crypto Twitter have hailed as a "full circle" moment for Solana. The collection titled, Not Okay Bears, are mirror images of the 10,000 versions of the original and has sold US$6.3 million worth of secondary sales in mere hours. Needless to say, OpenSea delisted it later.
NFT investor and artist, Ovie Faruq, who is popularly known as OSF, launched rektguy NFT. Snoop Dogg and whale Cozomo de' Medici each bought a rektguy NFT, causing the project's demand to skyrocket.
Proof launched Moonbirds NFT Oddities, a 10,000 NFT collection.
Cool Cats CEO, Chris Hassett stepped down.
Meanwhile, the Iconic tycoon GMoney dropped Admit One NFT. Admit One is a private community of thought leaders, builders, and Web3 aficionados with 1,000 members. The NFT serves as a pass to this vibrant and diverse community.
June Gloom
Celsius Network (CEL) announced on July 13 that it filed for Chapter 11 bankruptcy, making the market bleed even more. The overreaching effect of the Luna debacle and now the Celsius crash led many NFT enthusiasts to leave the space in June. It included several NFT artists and developers too.
Sartoshi, creator of mfers, a 10k PFP collection launched on Nov 30, 2021, and sold out in under 11 minutes abandoned the project and left the space. Meanwhile, Nate Chastain, ex-product manager at OpenSea, was charged with insider trading. It is the first-ever digital asset insider trading scheme. BAYC NFT project suffered the second hack of the year, costing them $270,000.
However, not all of June was terrible. After all, NFT NYC did take place where the top 10 collections saw a price surge of around 25%.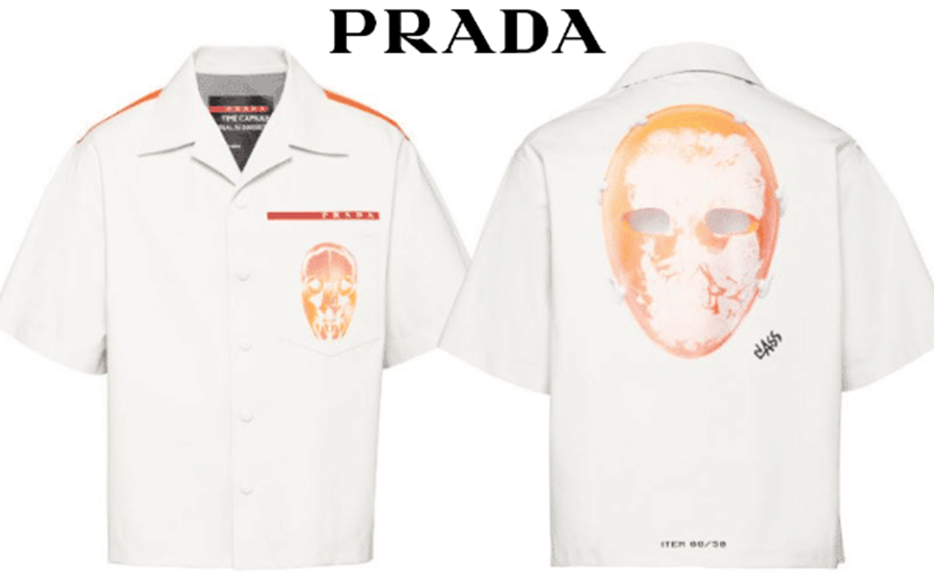 Market Movers
PoolTogether raised 100% of its legal crowdfunding goal with Pooly NFTs.
Async Art launched its generative music platform Music Blueprints.
Uniswap acquired marketplace aggregator Genie.
ClubNFT launched its metadata storage backup tool.
Meanwhile, OpenSea chose to migrate to its new SeaPort Protocol bringing in an estimated 35% reduction in gas fees.
Prada launched its first solo NFT drop, the Timecapsule Collection. It is a monthly online event for shoppers to access a gender-neutral physical product and a gifted NFT on the first Thursday of every month. The brand's initial offering featured a one-off shirt designed in collaboration with artist Cassius Hirst (known as Cass Hirst), son of artist Damien Hirst.
Also, Kanye West's Yeezus brand filed 17 trademark applications, indicating a potential entry into the market.
July, Enter Reddit
July was a mild time for NFTs. It was as if the industry was taking a breather.
Industry items
GameStop launched its marketplace beta.
Sudoswap released its AMM marketplace.
Many artists more than tripled the mint fees to avoid fiat losses during the broken market in June 2022.
In response to a persistent decline in the market for digital assets, OpenSea has reduced its workforce by 20% to minimize costs.
In contrast, social media giant, Reddit launched a new NFT avatar marketplace.
Meanwhile, the email addresses of OpenSea's clients were subject to a data breach. Many of them expressed their frustration on social media about receiving numerous emails that appeared to be phishing scams. In a notification confirming the data breach, OpenSea disclosed that a vendor's employee had gone rogue and given the email database to a third party.
Some traditional gamers openly oppose NFTs, and Mojang, the creator of Minecraft, and Microsoft, its parent corporation, share this viewpoint. Minecraft declared a ban on NFTs.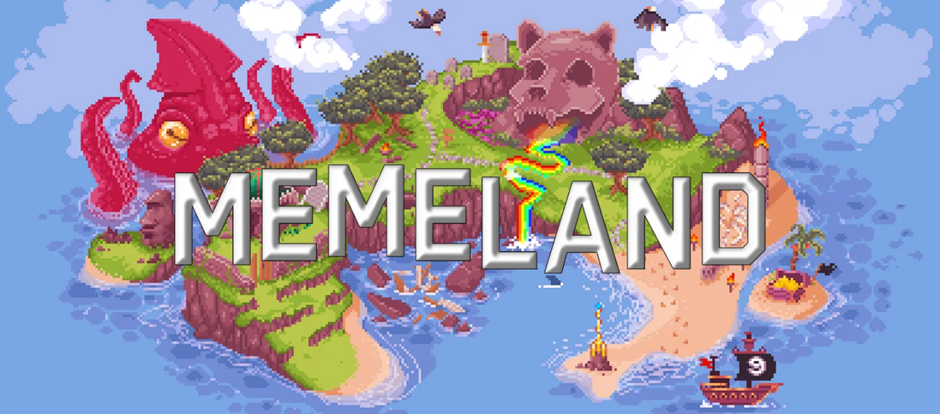 Collection comments
With the release of its inaugural collection, "Memeland," the global, cross-platform content powerhouse 9GAG announced its entry into the Web3 space and brought the Memeland treasure map to a physical exhibition.
Nick Tomaino bought CryptoPunk #4156 for 2,691 ETH or $3.31M.
Johnny Depp donated nearly $80,000 from his Never Fear Truth NFT to four charity organizations.
Frenzied NFT buying for three- and four-digit ENS domains have pushed its daily transaction volume over that of the Bored Ape Yacht Club on OpenSea. Rage for ENS stays in the spotlight.
August, Builders Continue to Build
Although the overall market was contracting, the tranquillity seen in July extended to August. Marketplace Magic Eden went multi-chain, after integrating Ethereum-based NFTs into its previously Solana-only platform.
Industry items
PROOF Collective, makers of Moonbirds and oddities_xyz, moved to the CC0 public license.
XCOPY also moved his existing art to the public domain.
Many other lesser-known NFT makers also followed in their footsteps. Meanwhile, CrypToadz migrated to on-chain storage.
Meta allowed users to post their NFTs on Facebook and Instagram. It is a vital step toward the mainstream adoption.
SudoRare, a fork of the well-known NFT exchanges SudoSwap and LooksRare, built by an unidentified team, defrauded users of around $820,000 in various cryptos. SudoRare pulled the rug six hours into operation and deleted its website and any associated social media profiles.
Meanwhile, Chinese tech giant Tencent halted digital collectibles sales on their NFT platform in light of scrutiny from regulators.
Due to a depletion of its Ethereum reserves, BendDAO had an insolvency crisis. Developed for NFTs, BendDAO a lending protocol lets NFT holders deposit assets as collateral for ETH loans. When an NFT is deposited into BendDAO, the user has the option to borrow up to 40% of the floor price of that collection in ETH.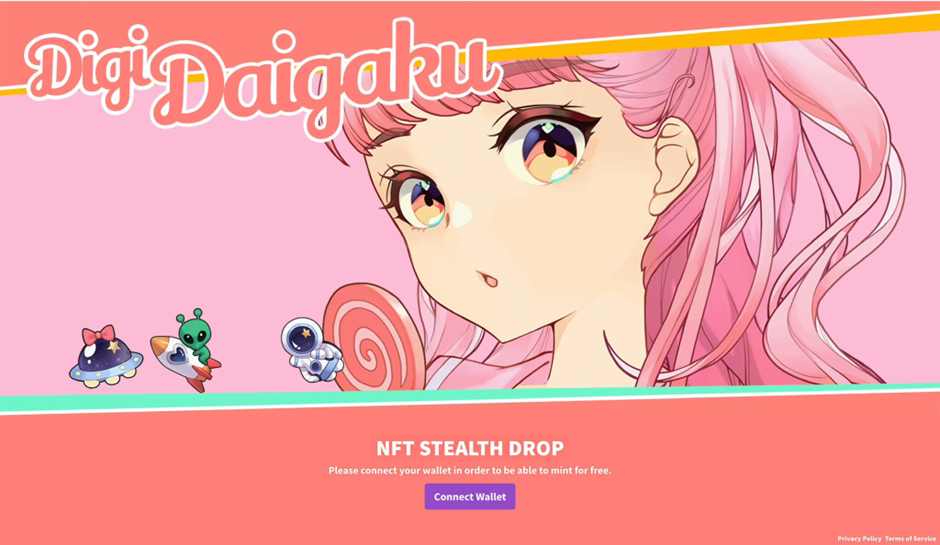 Collection Comments
Jonathan Mann, known for creating and publishing a new song and video every day since January 2009, released his music collector tool Song-A-DEX.
Coinbase's charity auction saw the sale of the "Beer With Bill Murray" NFT for $185K in ETH. Six separate JPEG collectors engaged in a bidding frenzy during the auction, which drew 60 bids before Coinbase user Brant Boersma won.
By winning the first Pokémon UNITE Championship, BLVKHVND became the first esports DAO to win a world title.
The Bored Ape Yacht Club collection's creator, Yuga Labs, formally released the IP rights associated with the Cryptopunks and Meebits. The corporation gained intellectual property rights to the collections in the middle of March 2022. The holders are free to utilize their NFTs for either professional or private use.
DigiDaigaku, a collection of 2,022 anime-themed characters developed by Limit Break, a web3 game business that raised a staggering $200M in two investment rounds, was released as a free stealth mint.
Tiffany & Co. unveiled a line of jewelry with a CryptoPunks theme and limited edition Ethereum-based tokens. The 250 pieces, which cost 30 ETH each, were sold out in just 20 minutes and brought in more than $12.5 million.
Popular 10KTF Project launched its Combat Crate drop, but with a twist. The Chainalysis on-chain sanctions oracle is tested in the event that someone tries to unlock these crates. This is a method to check if a wallet or contract is on the Office of Foreign Assets Control's sanctions list (OFAC).
Tokenproof announced PROOF as its launch partner of tokenproof Online Authentication. Without ever linking your wallet directly, tokenproof Online Authentication is a smart and secure way to verify ownership of your tokens. PROOF also unveiled Proof Grails II Drop.
September, Merge Month
September of 2022 might be one of the most significant months of the NFT industry since its inception. The Ethereum Merge was successful. Although the Ethereum Merge turned out to be underwhelming in terms of market impact, the transition to a drastically more environmentally friendly consensus model could change how people perceive the NFTs.
Since resource-intensive mining is no longer required, the largest NFT blockchain currently utilizes 99% less energy than before the merge.
Even when considering assets produced on more environmentally friendly networks, the environmental impact of Ethereum NFTs had been one of the main objections from NFT skeptics up to that point. More creators and marketers may feel at ease entering the space now that all essential NFT activity occurs on platforms with minimal energy use and carbon imprint.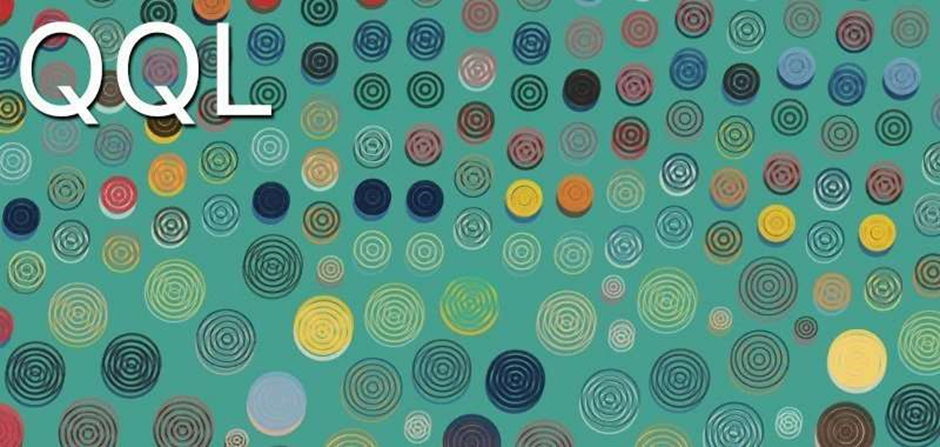 Market Movers
The Solana NFT market continued to establish itself as a potent Ethereum challenger, with Magic Eden and DeGods emerging as two standout projects. Marketplace Magic Eden, which had displaced OpenSea from the Solana market when it first started in late 2021, leveraged this momentum to a $1.6 billion valuation in June. It then expanded onto Ethereum.
Binance removed USDC from its tradable asset list and will auto-convert it into BUSD.
Aku was featured at Disney's D23 Expo and was the only non-Disney IP at this event.
Doodles raised $54 million at a valuation of $704 million. Reddit co-founder Alexis Ohanian's venture capital firm, Seven Seven Six, took the lead in the funding round.
Chiru Labs, the creator of the Azuki collection, raised $30M in Series A raise.
Collection Comments
NFT profile-picture project DeGods, on the other hand, blossomed from a shaky debut in late 2021 into a true giant across all projects this year. The community acquired a team in Ice Cube's BIG3 basketball league, the project's NFTs became the most valuable on Solana, and it then used that hype to launch the buzzy y00ts. The buzz was so impactful that it caused a Solana network outage.
Rumors started flying around that Yuga Labs plans to raise $50M for Mecha Apes. But, Greg Solano, the co-founder of Yuga Labs, dismissed rumors describing these reports as fake news.
The Haas brothers launched THE MULTIBEASTS, and the collection had a successful mint and was sold out within days.
Tokenproof.xyz announced the support for flow blockchain in partnership with Dapperlabs and Gigantik.
Meanwhile, Okay Bears signed a licensing deal with IMG. IMG was chosen as the sole global licensing representative to launch consumer goods and experiences for the PFP project centered in Solana.
Tyler Hobbs launched QQL and sold $17 million worth of NFT Mint Passes at launch.
Limit Break, a web3 gaming company that raised an eyewatering $200M in two funding rounds released a second collection, called DigiDaigaku Heroes. The collection raked over triple digit ETH volume within a month.
Gabe Weis released a 5K NFT Art Collection titled The Stoics. It has near 1500 ETH in volume.
Starbucks officially introduced Starbucks Odyssey. The new service combines the organization's popular Starbucks Rewards loyalty program with an NFT platform, enabling users to both earn and buy digital assets that unlock premium experiences and rewards.
Not to be out done, Chipotle launched its Garlic Guajillo Steak in the metaverse.
Industry Item
The CFTC fined the Blockchain Protocol $250K and initiates legal action against the successor DAO.

The order fines the protocol, along with its creators Tom Bean and Kyle Kistner, $250,000 for engaging in illicit, off-exchange trading of digital assets, violating registration laws, and failing to implement a customer ID program mandated by the Bank Secrecy Act compliance program.
October, Hello Blur
October witnessed some signs of market recovery. Reddit rolled out collectible avatars for its users. It was a massive success, with users surging to nearly 3 million. Reddit Collectible Avatars are intriguing because they represent one of the first significant attempts in the mainstream to enable users to spread their ownership and identity within and outside a single social media network.
Meanwhile, Blur launched its NFT marketplace aggregator. The platform allows users to list their assets locally on Blur while aggregating NFT listings from popular marketplaces like OpenSea, LooksRare, and X2Y2.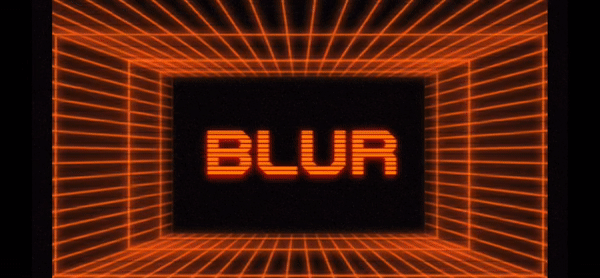 The platform surpassed Gem as the highest-volume NFT aggregator just three days after its launch. The real potential of Blur wasn't until the eagerly anticipated Art Gobblers NFT mint by Justin Roiland and Paradigm on 31- October.
The NFT series from Rick & Morty creator raked in more than 15 million dollars within weeks in secondary sales. People eager to trade the Art Gobblers drop descended upon the platform in droves thanks to Blur's real-time data feed of NFT sales and listings.
With a daily trading volume of 8,453.7 ETH, Blur came in only behind the leading exchange OpenSea (12,275 ETH). Later, X2Y2 blocked Blur from using its NFT listings. Blur was accused of violating the terms of service, by applying for 10+ keys of X2Y2's API.
Market Movers
Google announced that they will accept payments from its cloud customers in cryptocurrency including Bitcoin. The payment option will launch in the first few months of 2023 as part of the business's strategic Web3 partnership with Coinbase.
Limit Break reported spending $6.5 million to secure a spot for a DigiDaigaku advertisement at Super Bowl LVII in February 2023.
Apple restricted the usage of NFTs to unlock content, and features in Apps. NFTs acquired through Apple's in-app purchases may be utilized for token-gated functionality in accordance with the company's long-standing policy governing the paid unlocking of digital goods and services. But Apple charges a 30% fee for those.
Industry items
No blockchain network this year contributed more to the widespread adoption of Web3's top brands than Polygon. Starbucks, Meta, Nike, Reddit, and Disney, are just some companies that have joined the Ethereum sidechain network to create projects or platforms on top of Polygon.
Gary Gensler, the chairman of the US Securities and Exchange Commission (SEC), believes that "most tokens" in general are securities and is examining NFTs far more closely in light of this belief. America's top securities watchdog is looking into whether Yuga Labs, the company behind the Bored Ape Yacht Club brand, issued its NFTs and ApeCoin in violation of federal securities laws. Regulations coming to NFTs?
Art Blocks released its 2.0 version, and Rarible also unveiled its 2.0 version in October.
Sound.xyz launched its Sound Market
Twitter tested NFT tweet tiles. With social media titans showing interest, NFT mass adoption seems just around the corner.
Warner Bros. announces that it is to create a Web3 experience based on the original "Lord of the Rings" movie. The media corporation has ambitious plans to develop a WB "Movieverse" and transform additional films from its library into multimedia NFTs.
Rye, Justin Khan's brand-new web3 firm, has raised $14 million. The co-founder of Twitch partnered with four other co-founders to create what they are referring to as Shopify for web3. With the auction of eight golden skateboard NFTs, which brought in $2.5 million ETH in sales, Azuki made headlines. Holders can redeem a real, gold-plated skateboard by burning the NFTs.
Azuki unveiled an open-source physical-backed token (PBT). The PBT, which is on-chain and does not require a centralized server, seeks to enable decentralized authentication and tracking of the complete ownership history of physical objects.
Collection Comments
The long-awaited profile picture (PFP) NFT project 'Azurbala' was delayed indefinitely, after the community tore the video showing off its new artwork to shreds. The pre-mint for the Azurbala project, which takes its cue from the Bored Ape Yacht Club (BAYC), has already racked up pre-sales totaling more than 2808 ETH (about US$3.7 million).
CNN abandoned its web3 Project, Vault. Some people referred to CNN's abrupt shutdown of its cryptocurrency project as a "rug pull" because the cable network had previously promised more NFT drops.
DeGods announced 0% Royalties for all projects in their ecosystem to mixed reactions. This act sparked a debate on royalties and the viability of the decision. Some claim that this will drive the initiative to come up with new revenue streams, while others claim that it is financial suicide.
November, The Month That FTX Got Found Out
When comparing November data to January data, trading volume had decreased significantly, with the monthly total down 88%, and the quantity of NFTs sold also dropping dramatically. The minimum asking price for a Bored Ape dropped from $429,000 worth of ETH in late April to under $60,000 in November, reflecting the downfall of value on top collections.
Some people perceived FTX's debut in the NFT market in late 2021 as another step toward the market's maturity. A year later, the cryptocurrency exchange collapsed, and its founder Sam Bankman-Fried was indicted for crimes.
Coachella, Tomorrowland, Mercedes-AMG Petronas, and other well-known brands were brought on board by FTX for the NFT market. However, many branded assets are stuck on the market due to ongoing bankruptcy proceedings.
Since FTX servers stores the imagery, other NFTs that users withdrew into self-custody wallets no longer function properly. It raises yet another dilemma regarding markets that take or retain possession of users' NFTs.
Despite all the chaos, the NFT market witnessed some new developments too- it was the first time NFT London took place.
NFT Royalties had been talk of the town for a while. Several market palaces began to disregard royalties to entice traders away from top platforms. They ate up enough market share on Solana to persuade Magic Eden to make them optional.
When OpenSea announced that it was thinking of making a similar step, creators soon expressed their outrage. In the end, OpenSea said it would continue to enforce royalties, while rival network X2Y2 did the same by adopting OpenSea's new Ethereum enforcement mechanism.
NFT creators, collectors, and supporters are concerned how projects will support themselves. They are cautious to point out the incentives for founders' ongoing involvement and dedication in light of the industry-wide trend away from royalties. The inventors and creators of NFT projects may seek alternative revenue streams if the market structure shifts in favor of abolishing royalties. In 2023, the market might witness more advances in this ongoing debate and, ideally, a conclusion.
Market Movers
Instagram added an NFT toolkit, further paving the way for mainstream adoption. Given that Instagram has +1.4 billion users (That's 18% of the entire world's population!), the potential impact of this breakthrough is enormous.
Bored Ape Yacht Club's (BAYC) parent firm Yuga Labs added the Web3 ecosystem WENEW and its flagship NFT collection 10KTF to its expanding list of projects.
Artist Mike Winkelmann, alias Beeple, together with fellow crypto powerhouses Guy Oseary and Michael Figge, developed WENEW, a Web3 ecosystem that claims partnerships with brands like Louis Vuitton and Gucci.
The company is also the driving force behind 10KTF, an open-source digital marketplace where owners of leading projects like BAYC, Moonbirds, and others may create exclusive digital wearables.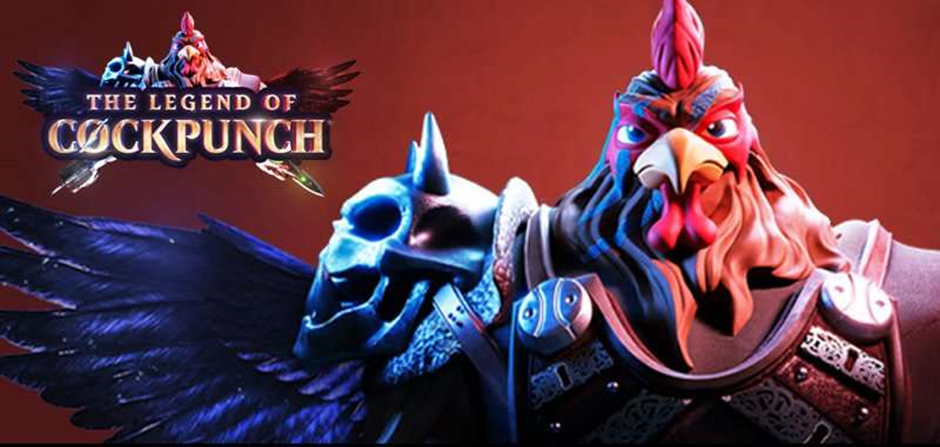 Industry Items
Uniswap also launched its NFT marketplace. They call the new aggregator a Google Search for trading NFTs.
Times Studio, the visual content-producing arm of the Times magazine, announced a new television show for kids featuring "Robotos," NFT collection. Robotos is designed by Pablo Stanley and includes 10,000 droids with more than 170 traits.
Gabriel Leydon, co-founder, and CEO of the blockchain game business Limit Break had his Twitter account compromised through a sim swap in an ATT store. From Leydon's Twitter account, the hacker tweeted a fake link that many of his followers clicked, draining their wallets and stealing their assets in the process.
Nike unveiled the 'Dot Swoosh' platform to house its Web3 projects. According to Faris, who is responsible for leading Nike's blockchain, Web3, and metaverse strategies, the platform is a place where individuals can buy, display, and exchange physical and digital assets; gain access to events and goods; and collaborate on the creation of new products.
Collection Comments
December, Trump Proves Mass Adoption is Round the Corner
December began for NFTs with Art Basel. They dominated the scene. The number of activities, visitors, and discussions centered on Web3 technologies and their path to widespread acceptance surged at this year's art fair. The approval of NFTs into conventional art spaces comes when scandals and controversies ran rampant in the cryptocurrency industry.
When you thought this year couldn't be a worse year for NFTs, Donald Trump, the former US president, launched a collection in December. Although Trump has previously criticized cryptocurrency, calling it "a disaster waiting to happen," he backtracked after the debut of his Trump Digital Trading Cards NFT initiative.
The 45,000 digital trading cards sold out in under a day, earning the creators $4.5 million. In terms of daily transaction volume, the Trump collection quickly rose to the top of OpenSea after its launch, with over 1,900 ETH traded (about $2.3 million).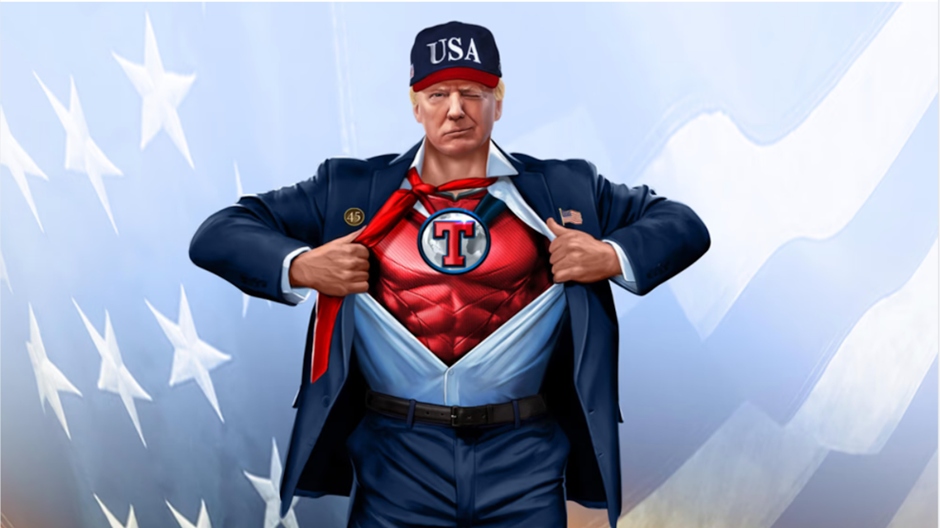 Industry Items
Hodl Law PLLC, a law firm specializing in cryptocurrency issues, lodged a lawsuit against the United States Securities and Exchange Commission. According to the case, the SEC must be properly explicit about its authority over digital assets. Additionally, they said that the SEC has yet to declare whether or not digital assets are securities.
Anthony Trotta of Vernon Capital and Gmoney collaborated to provide holders of the 9dcc's ITERATION-01 drop the chance to use their T-shirt and/or NFT as collateral for a $125 loan with a 20% APY.
WarpSound, a platform for generative AI music, collaborated with Meebits NFT by Yuga Labs to release their debut album. Yuga Labs and WarpSound partnered strategically two months ago, producing nine Meebits NFT songs over that time. Listeners will enjoy minutes of repeated content with a total of 22 songs. Holders will also have the option of minting the song as a "playable album."
Animoca Brands also unveiled a $2 billion metaverse fund for 2023. Mid-stage and late-stage metaverse initiatives will be the focus of the funds.
DeGods and y00ts, two prominent Solana projects, have announced they will stop using the blockchain in 2023, which has caused controversy in the cryptocurrency industry. DeGods will migrate to Ethereum, while Y00ts, the sister project, will go to Polygon with support from the layer 2 partnership fund.
This year wasn't only challenging for NFTs. It was challenging for the whole world outside of the space. With events like the ongoing conflict in Russia and Ukraine, marco economic climate looking grim and the scandals that has enraged the crypto market, it seems everyone is affected in one way or another.
Having said that, new collections continue to launch, and participants are still looking to invest, support and contribute to the communities that they believe in. Innovation continues to push forward, on-boarding is underway as well as funds continuing to invest.
Projects, Collections and initiatives are maturing into genuine businesses. Quality is preferred over quantity, builders continue to build. If anyone is still in this market WAGMI.
Roll on 2023.