4 Big Predictions for NFL's Top Shot
In America, NFL football is king. According to a poll from a random Google search (j/k it's a 2018 Gallup poll) 37% of Americans list football as their favorite sport. The next closest is the NBA at 11%. Said differently, in the world's richest and most prosperous country – the US holds ~25% of the share of gross domestic product for the ENTIRE WORLD – football is more than 3x as popular as the next closest sport.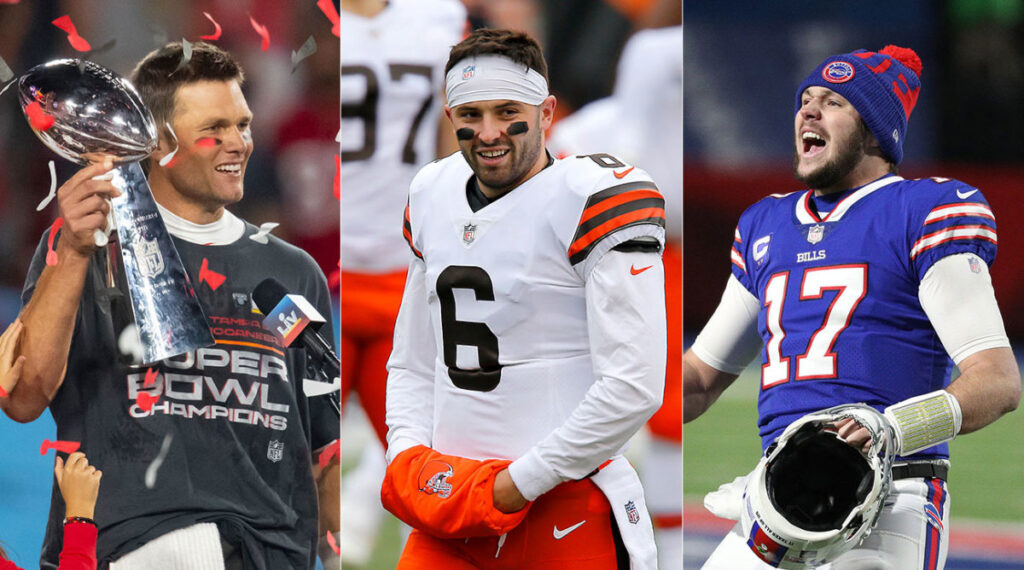 This is why when Dapper Labs announced they're launching an NFL product, it was a huge deal. Currently there isn't a target launch date, only a waitlist, but we can likely expect to get more details from Roham when he speaks at the GamesBeat Summit on November 9-10. With that said, let's have some fun.
This platform will grow quicker than NBA Top Shot
This sounds crazy with the meteoric growth of NBA Top Shot, but I believe it. Football Sundays are a weekly holiday in America, filled with gambling, beer, and food that makes you regret your decisions on Monday morning. I think this collectable platform has a real chance to be part of that weekly tradition for many fans. It will grab the attention of the media and players, and thus, it will scale quickly.
Defensive moments will be in short supply
The NFL is shying away from glorifying big hits, and let's face it, nobody wants to own a random tackle. That means that we'll be limited in what moments the defense can bring to the table. Sacks, interceptions, tackles for loss, and maybe pass breakups will be about all we can see on that side of the football. It'll be interesting to see how this impacts the market. Will pick-sixes be valued higher because they're more rare?
NFL fans will be more sentimental than NBA fans
While some fans collect their favorite teams and favorite plays in NBA Top Shot, rarity and superstars rule the day. While those two factors will still be a driving force for value, I believe NFL fans will lock-in on moments that matter to them. If Baker Mayfield throws a game-winning touchdown to win a playoff game, I need to own that moment.
Just take my money. Browns players are a must for me, and I'll own the team set with pride. I see a lot of gamification with challenges and sets on NBA Top Shot, and again, that'll happen here. But ultimately, I think other collectors will follow the trend I'll be following, and we'll see tighter fan communities within the ecosystem.
We'll see a $250,000 sale in the first season
The top four sales in NBA Top Shot history are all LeBron moments. The fifth is a random Fred VanVleet three pointer. Seriously. Look it up. The top LeBron moment sold for $230,023…see what they did there with the 23s. Anyway, in the first season of the NFL's version of Top Shot, I expect we'll see a sale over $250,000. I'll go further and narrow it down to say it'll be a moment from Tom Brady or Patrick Mahomes.
Bottom Line
I'm a huge football fan, so this is going to be fun. And on a macro level, this is going to be bringing tons of new people into the NFT space. Just as NBA Top Shot on-boarded tons of us into the world of NFTs, the NFL will take a whole new audience into this wild world.
Like this article? Check out my other articles here.
Disclaimer: This article is not financial advice. The NFT and Cryptocurrency markets are very volatile. Please don't invest what you can't afford to lose. Always do your own research before investing.