Sports engagement is rapidly morphing into an interactive experience. According to research by Morning Consult, fans are no longer content to passively watch from the sidelines; they are stepping into the game via content creation, NFTs, and fantasy sports to immerse themselves in the action.
What Kind of Sports Fan Are You? Insights Into Habits and Generations
Are you a casual sports enthusiast, catching a game on TV occasionally? Or do you identify as a die-hard aficionado who wouldn't miss a game for anything? Each generation has its distinctive way of embracing this passion, influencing how frequently they immerse themselves in sports content.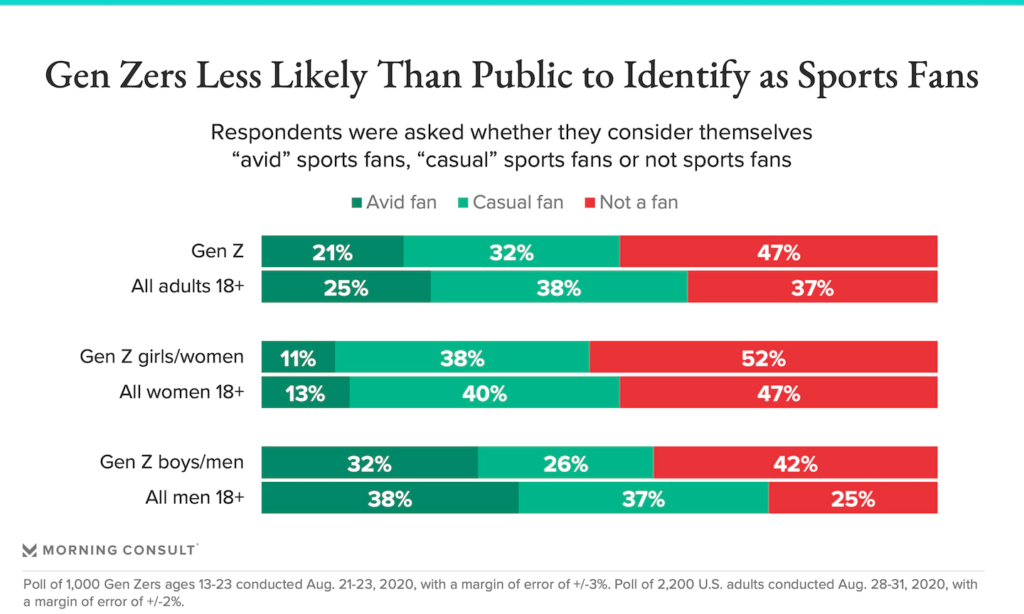 Morning Consult polled 1,000 individuals from age 13 and up, and only 1 in 4 caught a live game once a week as opposed to 50% of Millennials and 42% of all others, that includes Gen X, and Boomers. While only 39% of Gen Z (1997-2012) watch sports live.
This fading appetite for traditional sports viewing indicates a shift in tastes and preferences. People crave eSports, fostering gamification, offering daily fantasy experiences, interactive content, and sports betting. Gen Z seeks more than passive viewing; they crave dynamic and engaging experiences.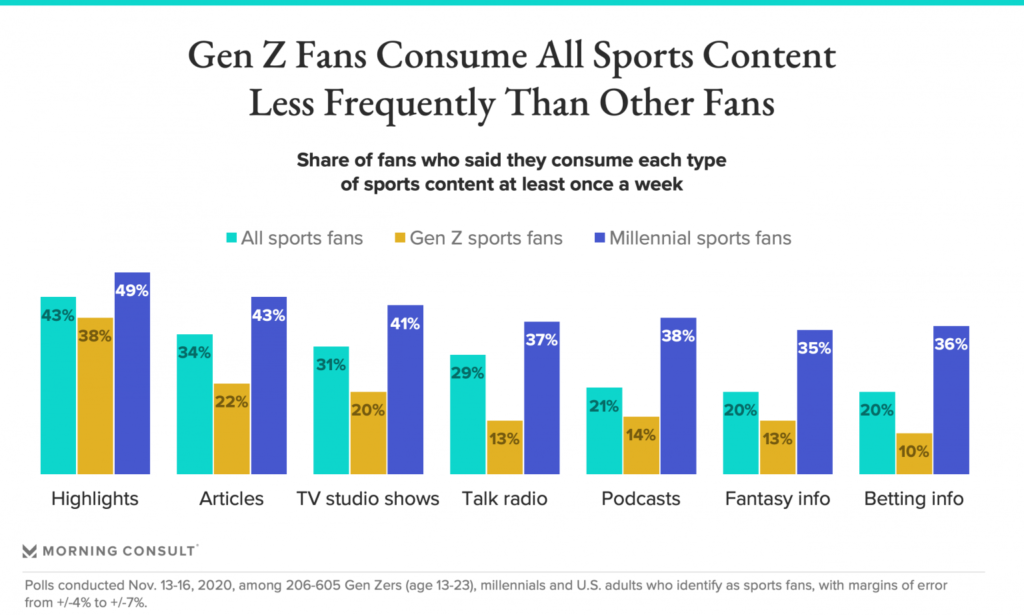 As for sports news, Morning Consult polled 1000 Gen Zers, along with older adults, in December 2022. The survey asked them where they were getting their sports news. Results? 39% of young people don't watch sports news. With 48% of players aged 18 to 34, it's possible that they are busy picking their weekly lineups for their fantasy teams.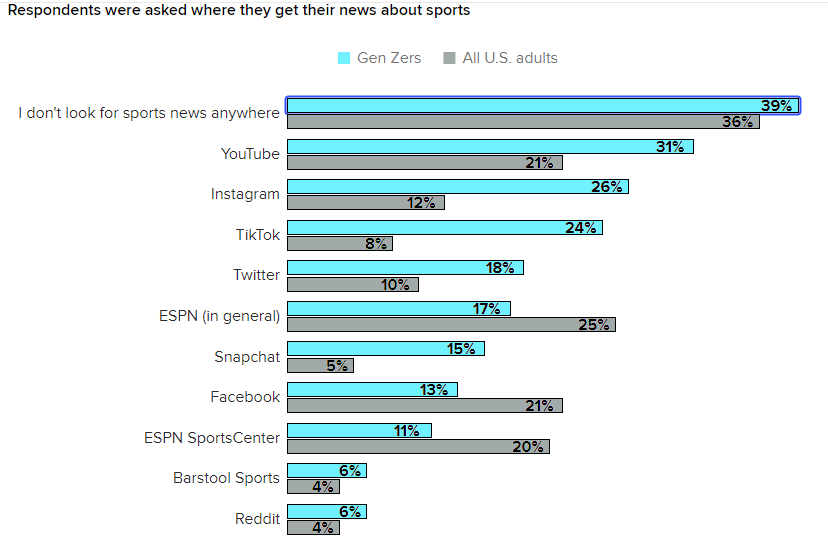 Fantasy Sports and NFTs
The fantasy sports market has been recording growth and forecasting additional growth. The Fantasy Sports & Gaming Association (FSGA) drew from numerous studies to update the demographic landscape of game players. In 2022, 62,5 million Canadians and Americans joined a fantasy league to play, with women representing 35% of all the fantasy players. The industry is set to grow at a rate of 14.50% annually between 2023 and 2032, rendering the market potentially evergreen, for vendors and players.
Demographics (from our 2023 survey):
Fantasy players
64% male, 35% female
48% are between the ages of 18 -34
84% have a college degree or higher
65% make more than $50,000
60% male, 39% female
38% are between the ages of 18-34
79% have a college degree or higher
63% make more than $50,000
Indeed, fans get together and spend money on draft parties, league fees, and punishment prizes like tattoos and toilet bowl trophies. But many more make money winning in cash games, tournaments, or bets. Furthermore, fans can get funding from online brand partnerships to develop software applications for daily fantasy sports (DFS).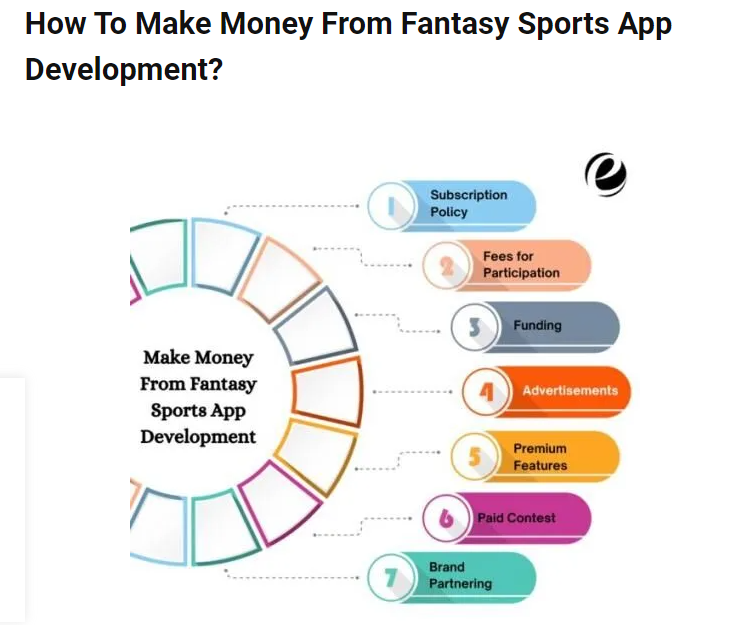 Fantasy sports content is getting 8.9M views on TikTok alone. Fans assemble their dream teams using real-life players, drafting, trading, and managing their lineups based on real-world performance. Based on those statistics alone, there's room for growth for influencers and content creators to capitalize on this trend, engaging fans through sports card pack openings, predictions, and draft content. Social media networks such as TikTok, YouTube, Facebook, and Twitter, have given a platform and opportunities to monetize their passion. has become a hub for fantasy sports enthusiasts, creating a thriving community.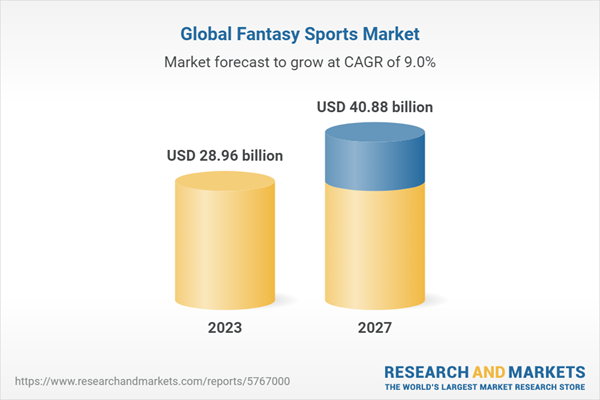 The Sports NFT cards market doubled in size, from $1.3 billion to $2.6 billion in 2022. And with the surge of fantasy sports content across multiple social media platforms, created around fantasy sports, the trend is expected to reach 41.6 million by 2032, growing at a compound annual growth rate (CAGR) of 36.3% according to a Market Decipher study. Case in point, DraftKings Reignmakers, the daily fantasy football online platform has recorded north of $11M in sales since the pre-season. Fans can use their digital sports cards to plan their lineup or trade the cards on Sport NFT marketplaces such as Panini or Sorare, which has facilitated $500M worth of card trades in 2022.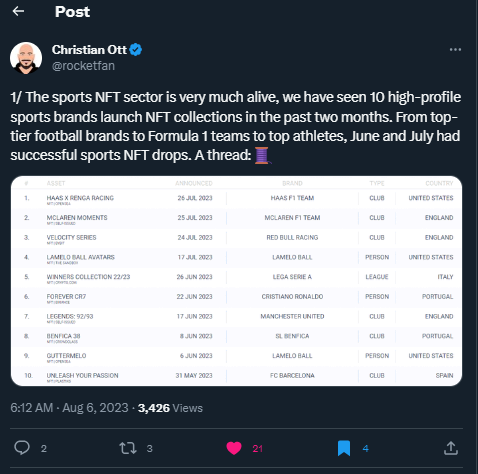 Moments, or video clips, are sold as NFTs and function like sports trading cards. The value of a Moment increases based on its rarity. One of the most valuable Moments on NBA Top Shot is a LeBron James dunk from a November 15, 2019 game, with only 49 copies in existence. One of those copies is listed for sale at a price of $1 million. A fan having the possibility to own a clip that belonged to the NBA was unheard of for four years. In a post X post by Kimani Okearah, another LeBron NFT currently listed at 10,000 ETH on OpenSea.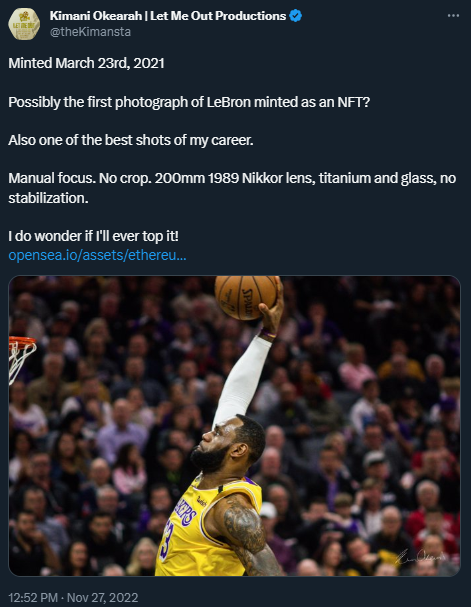 Not to be left behind, players are launching their NFT collections, getting greater control of their name, image, and likeness, like Rob Gronkowski who sold out his championship collection 87 of NFTs of highlights from the Super Bowl games. Each piece was digitally signed by Rob, increasing the value of the memorabilia. The experience was now unique.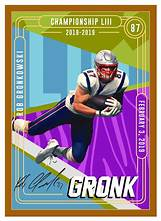 Conclusion – Ownership and What's Next
As emerging technologies like AR/VR continue to advance, fans can anticipate even more immersive experiences. The shift is evident; once fans gathered in amphitheaters, they now converge in virtual spaces like the Metaverse and social audio spaces. Here, they discuss player performances in their fantasy sports leagues.
Crucially, sports teams and media companies are recognizing this transformation, adapting to meet the evolving desires of fans. The most exciting aspect is that fans now wield greater control, deciding how they want to engage and how deeply they want to be involved. This marks a new chapter in the world of sports fandom, where the script is being rewritten. Long live Fantasy Sports!
This article is based on research from 2021, primarily sourced from Immersive.io and Morning Consult Pro. These articles highlight shifting sports consumption habits among different generations, emphasizing the need for the sports industry to adapt to these changes.