As the NFT bear market roars along, many once-strong NFT brands are losing momentum. Big names which seemed destined for astronomical floor prices and venture funding are instead running out of runway. The sharp decrease in valuation in these brands, along with the recent announcement that Pixel Vault is acquiring Wolf Game, has led people to speculate about about the possibility of bigger, well established NFT brands buying them. Companies like Yuga Labs, Doodles, VeeFriends, and Proof have deep pockets after large fundraising rounds and could acquire these brands for a fraction of their worth just six months ago. Unfortunately for those struggling startups, beyond a few fringe cases, it makes no sense for any of the well-capitalized NFT brands to even consider buying them.
Here's why.
Understanding Acquisitions
The acquisition of another company can offer a variety of benefits to the parent company. Typically, a company is looking to do things like gain greater market share, reduce costs, diversify offerings, provide niche products, or gain new tech capabilities.
Apple wanted an AI assistant so they acquired Siri.
Disney wanted to expand their product offerings so the acquired Pixar and 20th Century Fox.
Nike wanted to grow its presence in Web3 so they acquired RTFKT.
Pixel Vault wanted to bring a successful game to its Reboot ecosystem so it acquired Wolf Game.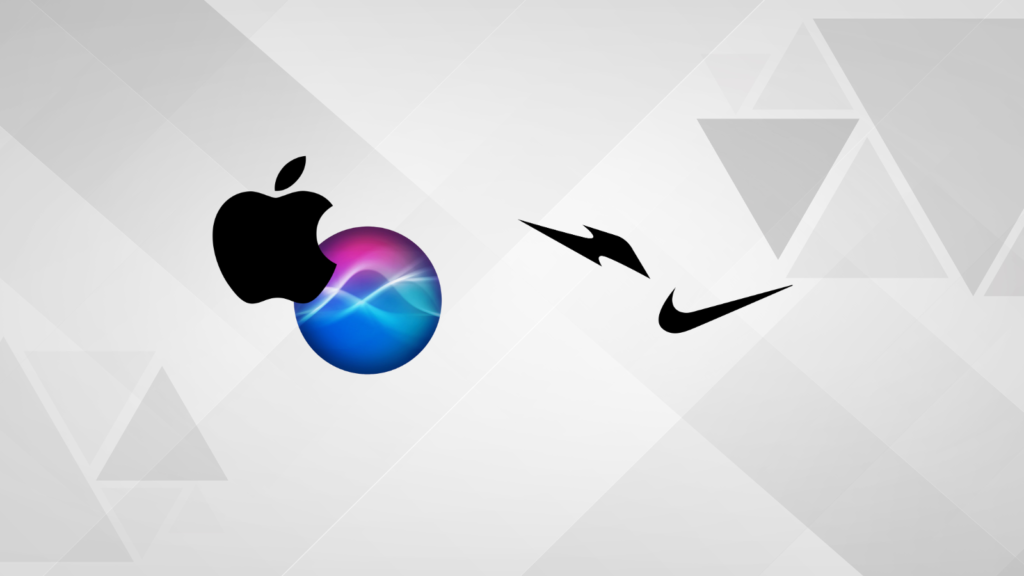 All of those acquisitions make sense. They're all additive to the parent company and slide seamlessly into each respective business. The same can't be said when thinking about a large NFT brand like Yuga Labs acquiring a distressed NFT company that's fallen from grace.
NFT Brand Acquisitions
1. Intellectual Property (IP)
The most common reason people tell me Yuga or Doodles should acquire another NFT brand is to get the "great intellectual property (IP)." However, part of having great IP, at least as it relates to cartoons, is being well known. Marvel has great IP because they've built an entire universe of dynamic superheroes. Without top tier storytelling, Iron Man is just a super rich dude with a bad attitude and the Incredible Hulk is a nerd who inexplicably turns green and throws temper tantrums.
Recognition matters, and outside of Web3, most of these brands aren't known. Certainly not ones which would be up for acquisition. There is little-to-no value in acquiring unknown IP. In fact, you'd probably just dilute your own ecosystem and leave yourself more work to create a story around this new set of assets. The exception to this is tech IP which is more difficult to create and will likely come as an acqui-hire of the people who created the tech.
2. Community Dynamics
Even in the best circumstances, crypto gamblers tend to seek asymmetric returns to sell at a profit, or they demand value beyond what they paid for the purchase of the token. Now, add in that the community you're acquiring is down bad in terms of monetary value. They're probably disgruntled, apathetic, or even worse, toxic.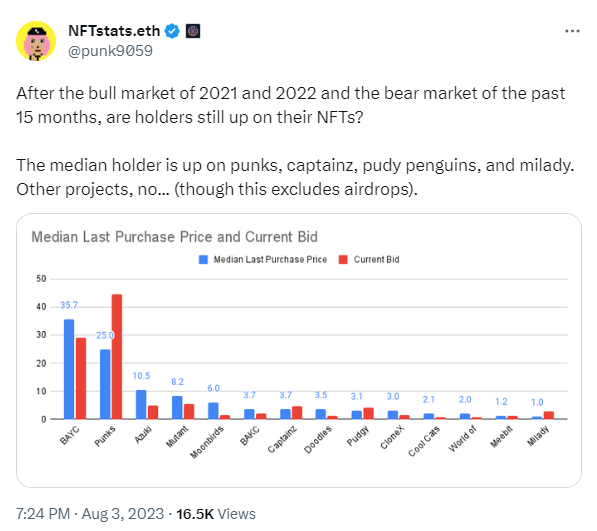 Managing a community can be a headache, even with the best holders. It's hard. The advantages of a community for a business lie in network effects and purchasing power. A disgruntled community likely has neither. Furthermore, even if the community is great and the business strategy is there, is it a cultural fit? I've seen people advocating Pudgy Penguins, a family-friendly brand, acquire NFT projects associated with drug references. Why would they risk the brand they're building to take a risk on a community which wouldn't plug logically into what they're building? They wouldn't. And they shouldn't.
3. Business Fit
The successful Web3 brands typically have a well-defined plan. What struggling NFT projects have a thriving business or a viable plan which they can easily bring to the acquirer? It would have to be a really good fit with existing infrastructure to work.
Additionally, even if all of the above checks out, many of the early NFT projects rushed to market. Have they filed proper paperwork and paid the right taxes? If they have a token, did they release it based on legal requirements? There are so many logistical questions you need to answer before even considering an acquisition. Furthermore, a good acquisition target will also have clear and transparent financials. Can we say that about the majority of the NFT projects/companies in the ecosystem today?
4. Resource Investment
Acquisitions require a significant investment in terms of time, energy, finances, and hiring/onboarding new personnel. People around the NFT world act like acquiring a company is equivalent to degening into a mint. They act like the established brands have nothing to lose, but the loss of resources is invaluable at their stage of their development. An acquisition involves establishing an entirely new division within the company. It requires lawyers and all the legal processes that come with them. It's creating more content for social channels, managing an expanded holder base, and overseeing more employees.
Building a startup is hard. Most fail. Why would you divert attention from a business plan which is somehow working in a bear market to onboard a distressed company?
Conclusion
I'm not saying acquisitions within the NFT space won't happen. I'm sure it will happen in select instances. But unfortunately, we're starting to see the "99% of these will go to zero" statement everyone said during the bull market play out. Lots of these projects are strapped for resources without a solid plan to sustain themselves.
This is how new markets like this work. Countless of dot com and social media sites failed during the respective gold rushes of those technologies. Others thrived. It's unfortunately a reality of new tech, and I feel for the teams and holders going through it.
But I just don't see many getting acquired.