6 Tips to NFT Mental and Physical Health
Let's face it, the NFT lifestyle can be rough and can dominate your life, if you let it. Late nights, constant Discord and Twitter checking, Open Sea and MetaMask overheating your phone and burning a small hole in your hand, stress, poor nutrition, FOMO, sleepless nights, early mornings, lack of connection with real people and on and on.
Are you depressed yet? Don't be!
As someone who takes a lot of pride in physical and mental health, I'd like to offer some advice to help you think more clearly, be healthier, and have less stress. And consequently, this can bring you a lot of clarity and focus when you're making decisions in the NFT and Crypto space.
None of this is considered financial advice, and any suggestions I make should not be considered mental or physical health advice either, just tips I try to live by. This will sound like a health and fitness article towards the end, that isn't the intent. Optimal mental, physical, emotional health = more moon (that's my theory anyway).
Media / Phone / Social
We'll start with the hardest one. There needs to be some limits here. My goal personally is not to check my phone between the hours of midnight ant 5:00AM, even if I'm battling some insomnia. Set some limits for yourself on screen time like you would with your toddler. I have my screen time on my home screen, so I know when it starts to creep up and I need a break. Set notifications only for what you think is crucial to your success in the NFT space, or life, and mute everything else. Not every ping or little red bubble deserves your attention. Do what feels right for you and be honest with yourself. Everyone is different!
Give Yourself Some Grace
Seriously. You can't hit every pump. You can't sell the exact top or buy the exact bottom. There is little you can do to predict what project, coin, PFP, or mint pass is going to pump or dump. If you miss something, give yourself some grace and focus on hitting the next opportunity. There is a lot of luck and timing that go into making it in this game, you can't be in 10 places at once or own everything…and that's ok! Your mental health is more important.
Be Present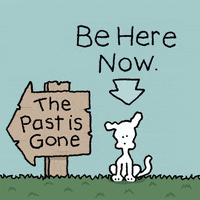 You don't have to meditate. I meditate on occasion, or just take a minute to breathe and calm my nerves. It does wonders for your focus and some of the most successful people in the world swear by it. Find a beginner's course on YouTube and see if it's something you're in to. Box Breathing is a good, simple meditation/breathing exercise to calm yourself down and stay present.
That's just one technique, there are dozens. But you honestly don't need to pay for anything here, you can find almost anything on meditation and breathing exercises for free. Don't write this one off, do some research and try some things out and see how it goes. My bet is that you'll be able to make better buying and selling decisions without the FOMO or anxiety of messing something up.
Sleep
Don't skimp on your sleep! I've never been great at sleep, but I shoot for a 5-6 hour minimum. Best way to get it is by going to bed at the same time (or close) every night and waking up at the same time in the morning. This will keep you in a good rhythm and keep you from getting tired throughout the day. We all make better decisions when we're well rested and thinking clearly…and it could keep you from buying a pixelated banana at 2:00 AM. Win-win.
Exercise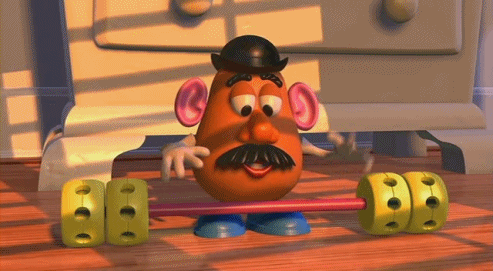 I'm a gym guy, you don't have to be! Take a walk for 15-30 minutes a day, on a treadmill or outside. Shoot for the arbitrary 10,000 steps a day number. Track it with your phone, Apple Watch, Fitbit, Oura Ring, Whoop Strap, whatever! It does wonders for not just your health, but it can reduce stress and take your mind off missing a pumping penguin you missed out on, or a dumping shiba doge project your bag-holding. Hitting a walk in the middle of the day or late afternoon/evening after a day of flipping PFP's can be very therapeutic.
Food
Take it or leave it, but I track my food often and try to not go on binges. It tends to become a habit when you're getting other parts of your health in line. Better food and diet practices lead to feeling better, performing better and more clarity, which leads to better decision making and more discipline (in most parts of your life, including the NFT-verse). Super high level, eat less calories than you burn in a day and stop eating trash. The end.
In conclusion, we're still early to this space and this is still a brand-new vertical we're operating in. Take some steps not to overextend or exhaust yourself physically, emotionally, or mentally. There are ways to put yourself in a position to win, and sacrificing your wellbeing is not the way to go about it.
If anyone has any thoughts, needs any help, or has any questions. Get at me!
Check out my other articles here.