When it comes to any area of human innovation, tomorrow's progress can normally be foreseen through observing the progress of today's leaders. For example, for any predictions on humanity's mission to colonise Mars, it would be intuitive to analyse the current proficiencies of companies such as NASA or SpaceX.
Further, when it comes to Web3 and the metaverse – i.e. concepts that are fundamentally underpinned by technology and digital socialisation – it's then logical to look at leaders in this field, which, as you would've already guessed, includes Mark Zuckerberg's Meta.
In a message to showcase its intent to pioneer the next evolution of the internet (i.e. the metaverse), the company changed its name from Facebook to Meta back in September 2021. However, given the space's surrounding technologies – such as virtual (VR) and augmented reality (AR) – failing to make substantial traction across the multi-billion user tech and social media world, the company's metaverse progress is somewhat in a strange place.

Such a message was relayed in the company's earnings report on Wednesday 26th April. Although Zuckerberg unveiled the company's unencouraging balance sheet findings, the tech entrepreneur remains bullish on Meta's future impact on both the metaverse and artificial intelligence (AI).
Reality Labs: The Recent Performance of the VR/AR Arm
Per the earnings report, Meta's Web3 and mixed reality arm Reality Labs recorded a $3.99 billion operating loss in Q1 2023.
Although tough reading, the company lost $13.72 billion last calendar year, meaning in essence, the poor performance of Q1 2023 is actually an improvement on last year's quarterly average. In-fact, since beginning to report Reality Labs as its own entity back in Q4 2020, the company is yet to record profit in any of its 10 quarters of activity.
Such miserable figures are what inspired Zuckerberg to dub 2023 as a 'year of efficiency,' with the company already beginning to cut its efforts in the online ads market amongst other sectors – which, in turn, is expected to see 21,000 employee lay-offs.
In addition to the lack of engagement on its metaverse platform 'Horizon Worlds,' a large part of Reality Labs' failings come through VR and AR tech being able to break into the mainstream, as per research from CNBC research firm NPD Group, sales of VR headsets have actually been on the decline since December 2022.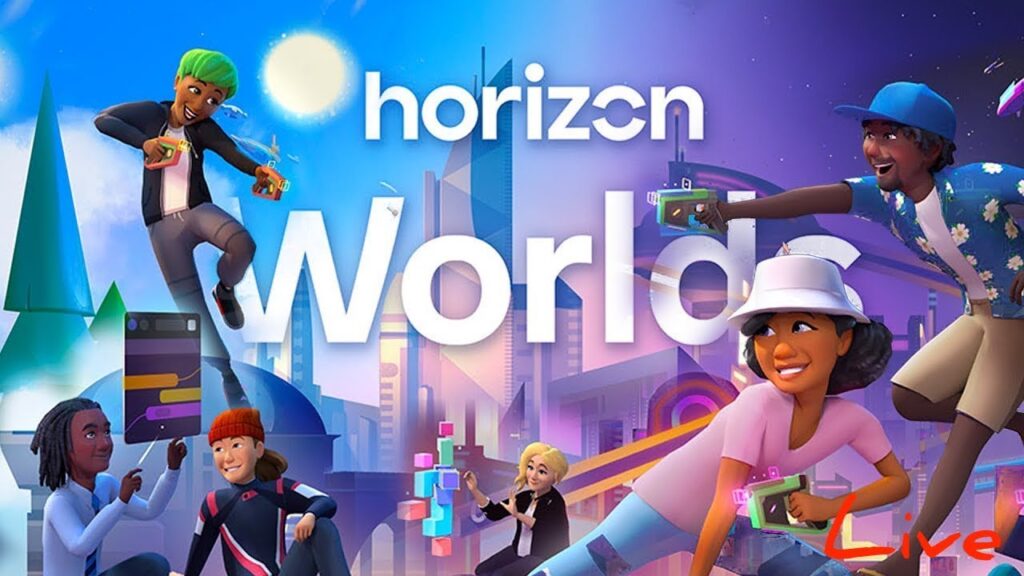 Due to such bearish market conditions, Meta cut the price of its October 2022 launched Quest Pro VR headset by $500, as well as its Meta Quest 2 VR headset by $70. Here, the lack of demand for such products could perhaps be explained through the fact that they still cost $430 and $1000 respectively – i.e. price points that may appear as undesirable in comparison to the products' 'entertainment' competitors such as Sony and Microsoft's respective gaming consoles.
Meta's AI Focus
However, at the same earnings call, Zuckerberg also made it very clear where another priority of his now lies, as he reportedly referenced AI roughly 27 times. That being said, the CEO also remained firm on the fact that although AI is now a 'key theme' of its operations – wherein it'll 'impact every single one' of the company's apps – the revolutionary tech still isn't distracting him from the company's all-important metaverse-orientated mission.
"A narrative has developed that we're somehow moving away from focusing on the metaverse vision, so I just want to say upfront that that's not accurate. We've been focusing on both AI and the metaverse for years now, and we will continue to focus on both." 

Mark Zuckerberg
Twenty-two of Zuckerberg's AI references came throughout his 11-minute opening presentation, with the remaining 5 being made during his answers to questions throughout the meeting. In total, the term was used 57 times across speeches, questions, and further comments.
"I think there's an opportunity to introduce AI agents to billions of people in ways that will be useful and meaningful."

Mark Zuckerberg
As of now, Meta uses AI across multiple products, including the 'Reels' feature on Instagram. In turn, the company saw users spend 24% more time on the feature compared to before. Within the flurry of references, Zuckerberg also referenced Meta's large language model (LLM) 'LLaMA,' and how after being opened to researchers in February, it may be available to more users soon.

Ultimately, the meetings call saw Meta's CFO Susan Li state that the company plans to spend around $30-$33 billion in 2023 to support its "ongoing build out of AI capacity to support ads, Feeds and Reels, along with an increased investment in capacity for our Generative AI initiatives". In turn, Meta's stock also increased by 14% the following day.
Whilst such capital may be exciting reading for some, the actual impact of Meta's AI endeavours may not be, as is making features such as 'Instagram Reels' more entertaining – or should I say, addictive – actually beneficial for society?