Over the past few years, non-fungible tokens (NFTs) have been causing quite a stir in the digital world. The technology has introduced an exciting new method for purchasing, selling, and owning unique digital assets.
The technology continues to evolve and a new and innovative type of NFT has recently surfaced, known as Animatronic NFTs (aNFTs), launched by Gojira Labs. These unique digital assets will captivate collectors and enthusiasts with their cutting-edge technology and dynamic features.
In this article, we'll dive into the exciting world of aNFTs and their potential impact on the NFT space and the broader tech and gaming industries. Before that, let's look at animatronics.
Animatronics is a method utilized by the entertainment industry to build robots or puppets that appear, move, and act in a way that is convincing to an audience. Anything from a simple hand puppet to a complex robot can be an example of animatronics.
To make static NFTs into playable game characters, animatronic NFTs combine the physical movements and behaviors of animatronics with the unique digital properties of NFTs.
What are aNFTs?
aNFTs are a new digital asset with animated characters that can respond to different inputs in real-time. That is, aNFTs are more dynamic and interactive than traditional digital assets. Seeing these characters come to life and react to their environment is pretty cool! The world of digital assets is evolving rapidly, thanks to advanced technologies like AI.
The "animatronic NFTs" (aNFTs) technology also enables companies to transform traditionally static NFTs into 2D animated game characters. This technology allows companies to incorporate widely available NFTs from popular collections into their games, improving the rate at which new players are introduced to those games.
aNFTs, in particular, have the potential to revolutionize the way we interact with these assets, unlocking exciting new opportunities for gaming, virtual experiences, and digital ownership.
Creation of aNFTs
aNFTs consist of an exploded view of all the body parts required to create a complete PFP character. This view is superimposed onto an animation rig.
An artist or designer typically creates a 3D model of the creature or character that the animatronic will represent as the first step in the process. The next step is to build a real puppet or robot out of foam, silicone, metal, and other materials. A computer or microcontroller connects to the animatronic's motors, sensors, and other mechanisms, which control its behaviors and movements.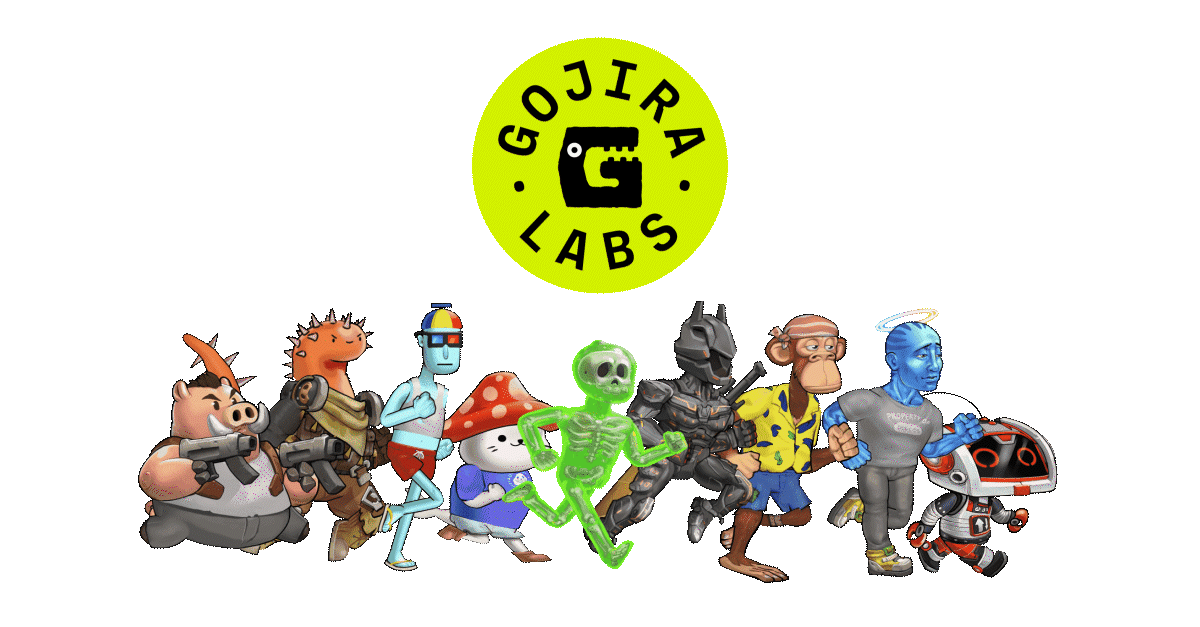 The sensors on the puppet record the physical animatronic's movements and behaviors, which are then converted into digital format and stored on a blockchain to turn into an NFT. The system, as a result, creates a unique NFT that displays the animated character and its movements. An animatronic NFT consequently combines the distinctive digital traits of NFTs with the physically actual actions and behaviors of animatronics.
When making animatronic NFTs, the work of designers, engineers, and developers is essential. While designers and artists are responsible for creating the 3D models and visual designs, engineers are responsible for installing the necessary parts to make the physical animatronic. Physical animatronic and digital technology, like blockchain, must be integrated to develop the NFT, and developers are essential to this process. As well as the materials needed to build the actual animatronic, 3D modeling software, motors, sensors, microcontrollers, and computer software for transmitting and storing signals are all necessary pieces of technology and equipment.
How Do aNFTs Work?
Creation of the NFT: The first step in creating an NFT is to verify a static digital asset on a blockchain network. Your NFT can be a character, object, or digital asset.
Machine Learning: aNFTs characters use machine learning algorithms to learn and adapt to their environment, creating an immersive and dynamic gaming experience. The Animatronic NFTs in the game also use data from player interactions to make decisions about their movements and behaviors.
Interactive Gameplay: Animatronic NFTs take gameplay to the next level by offering personalized engagement that immerses players in action. NFTs react to your actions and adapt their behavior, making gameplay more immersive and engaging.
aNFTs: The Future of PFP Collections
Animatronic NFTs have the potential to revolutionize how users interact with their PFPs. NFTs allow users to bring their PFPs to life. Holders and collections owners can imagine using them as playable characters in games and other interactive experiences instead of just leaving them on social media profiles. aNFTs offers a complete range of body components and with an innovative animation rig, makes it fairly easy for developers to integrate these characters into their projects.
Users can also play animatronic NFTs in VR and games. For instance, Gojira Labs has created a multiplayer fighting game where players can use their NFTs as characters. This shows that animatronic NFTs can be interactive game pieces, enriching the collectible experience.
aNFT Games
Sprinft, set by Gojira Labs, is the first-ever NFT-compatible game. It's a multiplayer running game where players from different NFT collections can compete against one another, and it supports multiple chains.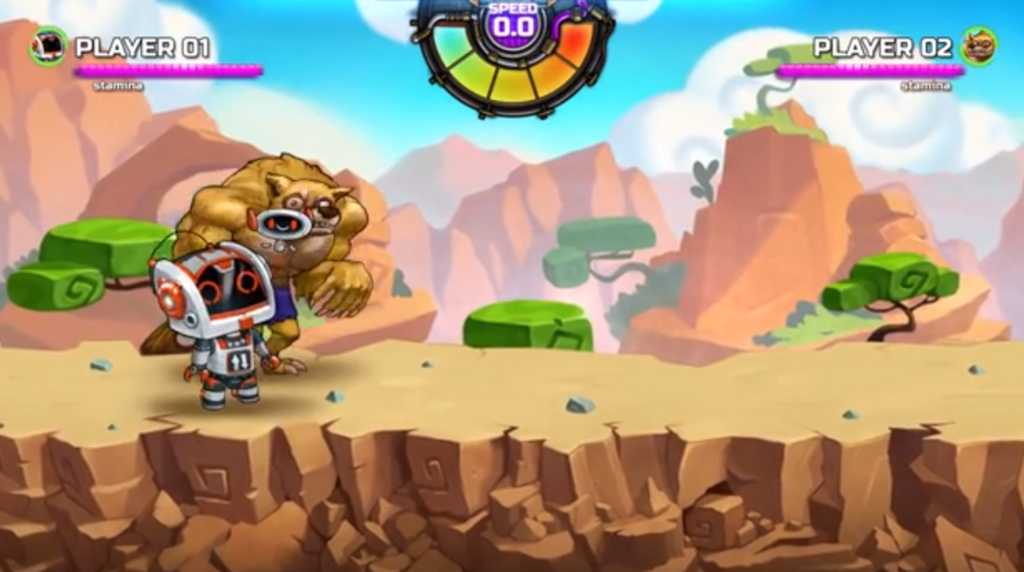 Working on this project, it all started with a heated debate about why you couldn't have a Bored Ape fighting a CryptoPunk in a brand-new game where it was acceptable to combine different franchises.
According to Mark Soares, Co-Founder and President of Gojira Labs, the idea for an animatronic NFT that can be used in various games was born from that point forward. "Game developers should be animating these Animatronic NFTs in their games as long as they adhere to the framework."
In Sprinft, players can choose avatars from NFT collections like BAYC, Tezzards, CryptoPunks, SappySeals, DeGods, and RedditAvatars. Players can use these avatars in the game by connecting their wallets and owning NFTs from specific collections.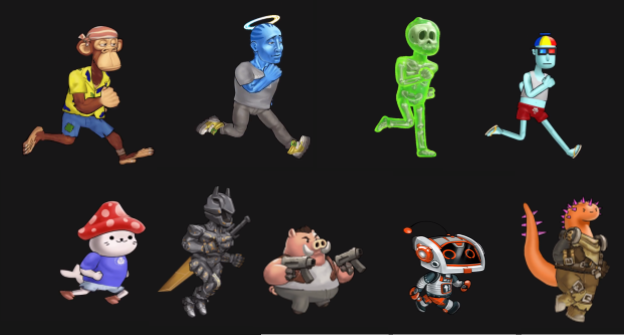 Although the avatars are currently generic, players can soon personalize and use their aNFTs in the game. Players can compete using their chosen avatars on a race track designed for the game.
Holders of compatible NFT collections will be able to compete with one another in the multichain, multiplayer running game. Blokhaus, 100XP, a game studio known for games like Pigs at War and Tezotopia, Web3's brand incubator, and product lab, are all game development partners.
Gojira Labs is also releasing a beta version of Sprinft, the first multichain, multiplayer running game to employ aNFTs, to show off the possibilities of this revolutionary technology. In the game's initial release, holders of particular PFP collections can unlock a character to play, which will simulate the aNFT experience.
Blockxer Fight is an upcoming game inspired by Street Fighter. Players will use their animated NFTs (aNFTs) to compete against each other for bragging rights in this button-basher game. Players can use compatible NFT collections to spawn their aNFTs, adding a collectible element to the game.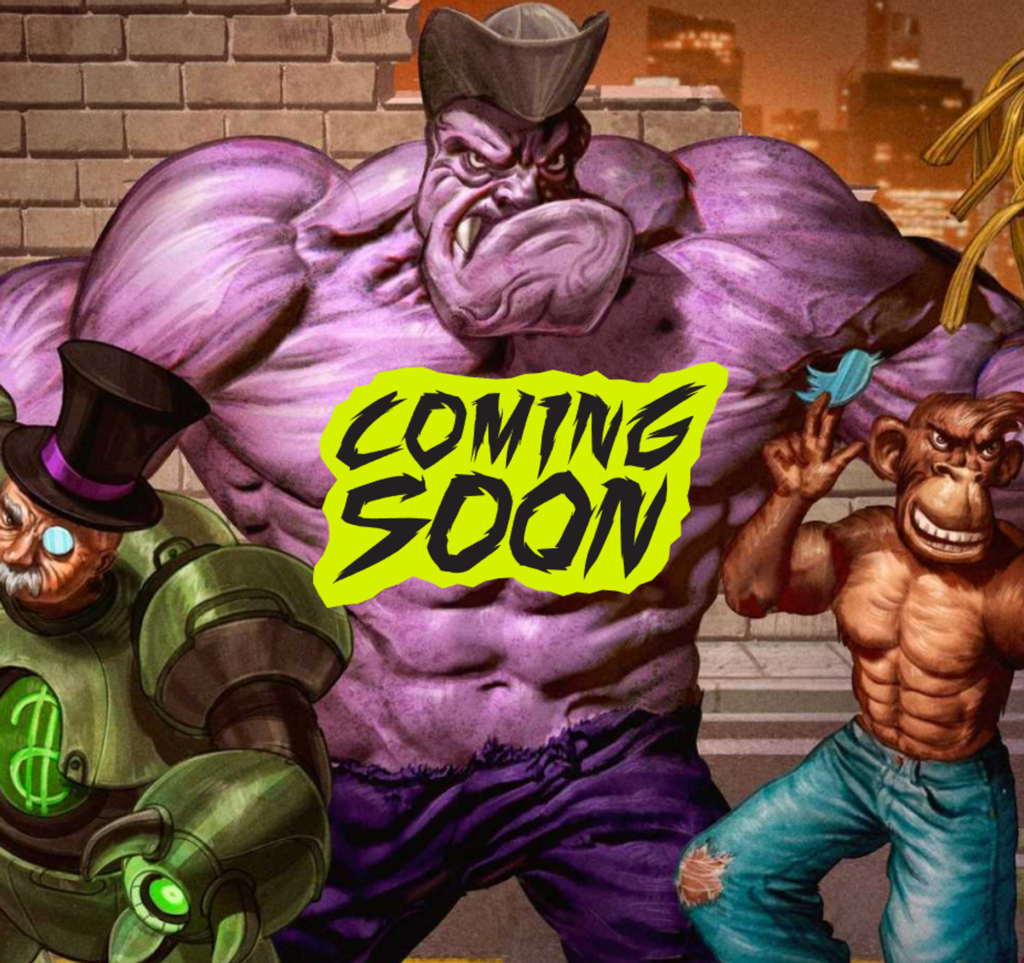 Blockxer is a 2D arcade game incorporating NFTs and a crypto villain fighting theme. The game includes memes and has a humorous tone. Players can access it using NFTs designed as retro-style cartridges. Developers aim to enhance NFT usage by offering essential game components as NFT assets, providing limitless customization options.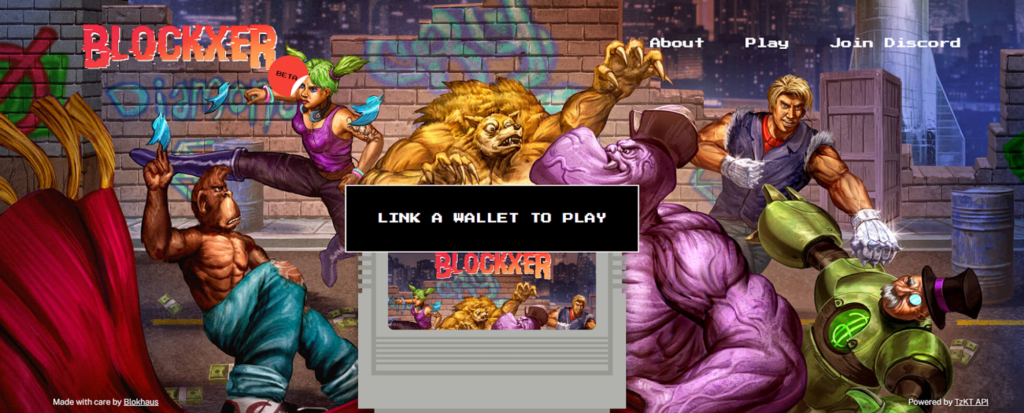 Owners of animatronic NFTs can exhibit their collectibles in person or online to showcase the movements and behaviors of the actual animatronic. In a way that traditional 2D images cannot replicate, this gives users an immersive experience by bringing their favorite characters to life. Collectors can also exchange or sell their animatronic NFTs on online markets, making money if the NFT appreciates over time.
The aNFT format, a revolutionary approach to NFTs designed for gaming, provides an exploded view of full-body models, animating effortlessly. The artwork components are designed to transfer onto game animation rigs so they may be deployed seamlessly as playable characters.
aNFTs will initially work with Gojira Labs' patented flexible animation gear, Gooji.' This combination results in a potent new animation approach that has the potential to spark a new wave of Web3 games.
aNFT supporters
At the time of writing, aNFTs are supported on the Ethereum and Tezos blockchains, and support for additional L1 and L2 blockchains is being considered. In addition, the Bored Ape Yacht Club, Sappy Seals, DeGods, CryptoPunks, Tezzardz, and Reddit Avatars collections are also being considered for support.
The Future of aNFTs
aNFTs have endless possibilities and are incredibly thrilling. Gooji, the animated skeleton, and AI technology are revolutionizing the creation of animated characters from PFP collections. The aNFTs team is on a mission to onboard PFP collections to the aNFT format and automate Gooji's animation capabilities.
aNFTs have the potential to go beyond PFP collections. Picture this: you can scan yourself in 3D, turn that scan into an aNFT, and then superimpose it onto a 3D animation rig. Imagine playing your favorite games as yourself or exploring the metaverse as a 3D animated version of yourself.
In addition to giving game developers the ability to rethink Web3 games, aNFTs represent a new way for PFP communities to interact. The aNFT strategy opposes conventional NFT gaming initiatives, like play-to-earn and NFTs used as in-game assets, which have received criticism from the gaming community.
Conclusion
NFTs have come a long way. Still, the recent introduction of animatronic NFTs (aNFTs) has taken things to a new level by making digital assets that can react to their surroundings and user actions. The possibilities for aNFTs are vast, from gaming to virtual experiences and beyond, thanks to AI and machine learning algorithms. In the future, we can anticipate the emergence of novel applications as an increasing number of PFP collections and games incorporate aNFT technology. The development of aNFTs in the coming years is something we anticipate with great interest.