Miami Art Week and its flagship art exhibition Art Basel have been bringing art lovers and collectors to the city for two decades. 2022 marks the second year that the tech and crypto communities have taken over the city during the first week of December.
Leonardo DiCaprio, Kim Kardashian, Kylie Jenner, Serena Williams, and a slew of other A-listers celebrated Art Basel Miami's 20th anniversary on Friday night at Wayne and Cynthia Boich's star-studded bash.
Doodles nailing it at Art Basel
Doodles were talk of the town and grabbed the headlines. The team had arranged and constructed a nine-hole mini-putt course, Doodle Putt for its holders. The indoor golf course and venue was artfully designed. The experience was hailed as a huge success and many feedback their deep emotions about the experience.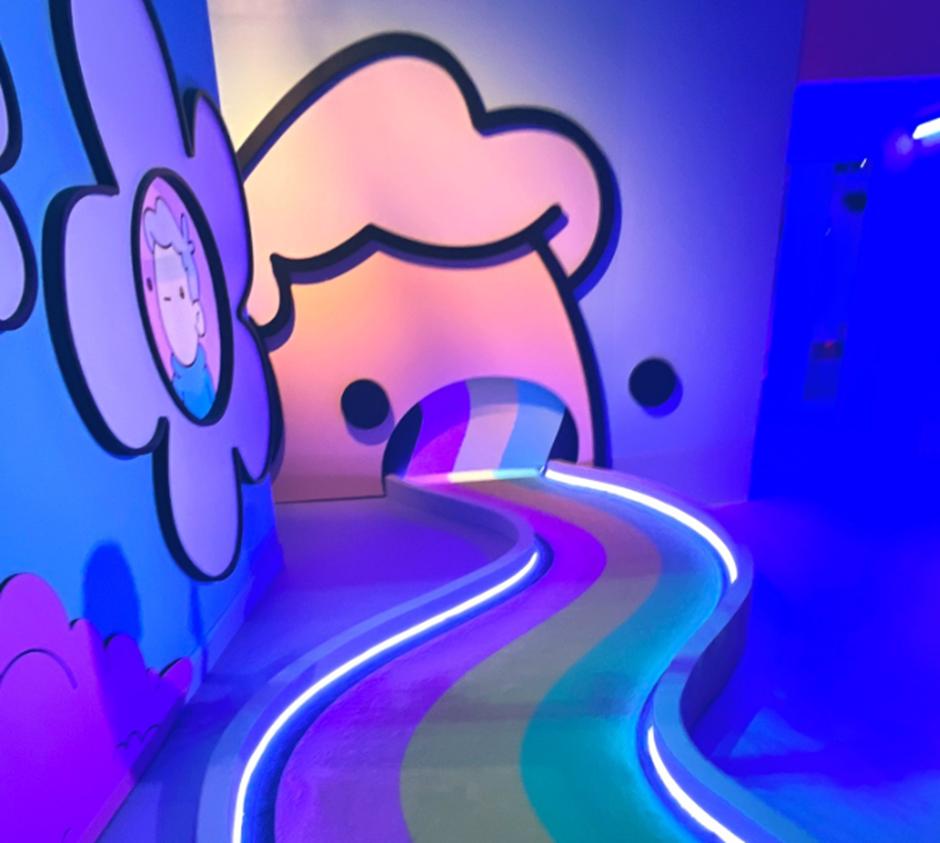 The Doodles NFT collection is one of the few NFT collections has performed successfully throughout the bear market. They had teamed up with Shopify for token-gated products at the event following a previous partnership at SXSW.
CryptoPunk leaving its mark in Miami
Not to be outdone, Yuga Labs donated CryptoPunk #305. The donation was to the Institute of Contemporary Art Miami, which will be on exhibit until the end of the year. It marks the first CryptoPunk donation as part of the Punks Legacy Project from Yuga Labs.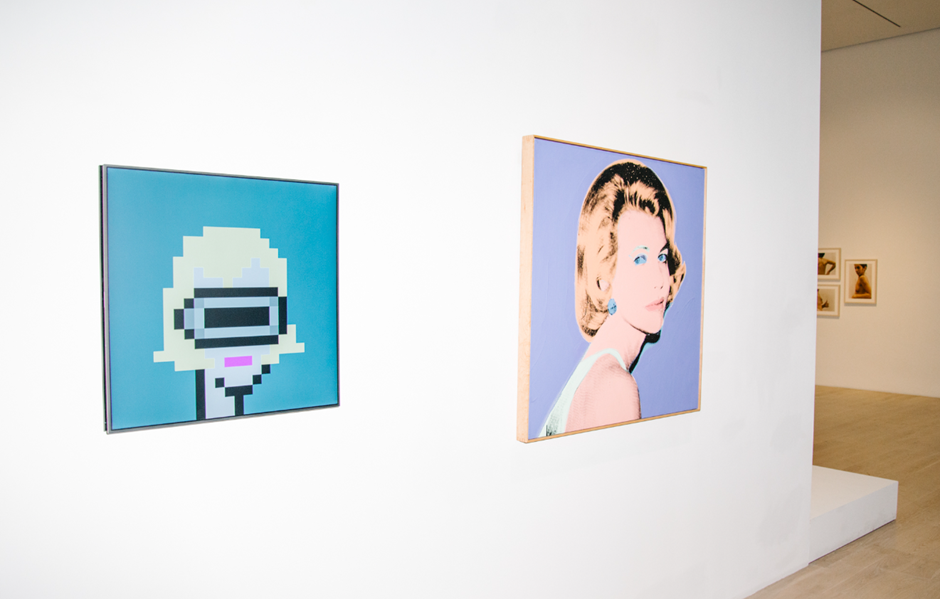 PROOF is vibing as always
Whilst Moonbirds creators, PROOF Collective, hosted a 'PROOF Day Lounge' for anyone with a PROOF Pass, Moonbirds, or Oddities NFT. The consensus for Miami Art Basel event were some of the best yet.
The welcoming vibes from PROOF's growing community was testament to that. With Subparliaments coming together for the first time, food and drink in the outdoor and indoor spaces the energy was thrilling.
Custom swag was available for everyone that attended. Whilst Moonbirds on denim jackets was also a thing. gmoney founder of Admit One & 9dcc was a guest on 100 PROOF his first ever doxed interview.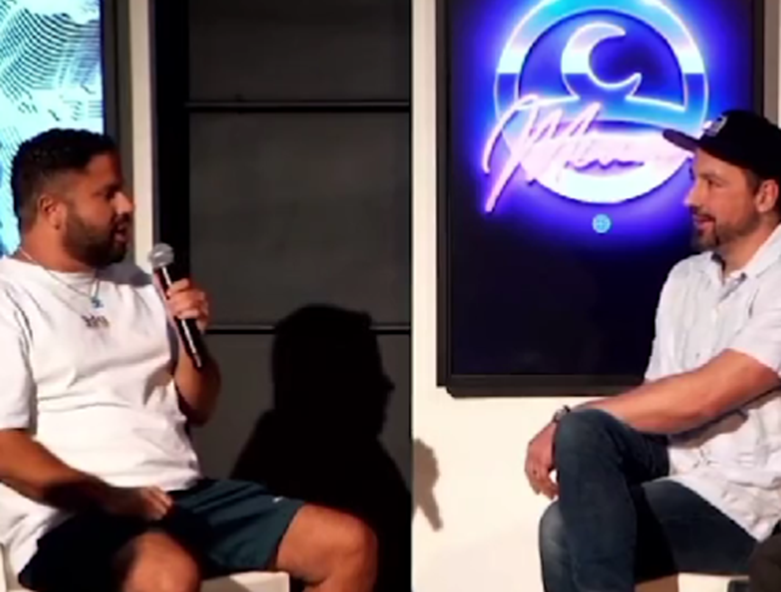 Smelling the Future
We saw Unilever-owned body spray brand Axe also make their presence felt. Having collaborated with ONE37PM and 3D artist nes100pro to develop an animated collectible at Art Basel. The collectible ticket will grant entrance to "V: The Experience," an exclusive VaynerX event. Axe is no stranger to crypto, having launched Dogecan, a body spray featuring the popular meme cryptocurrency, Dogecoin.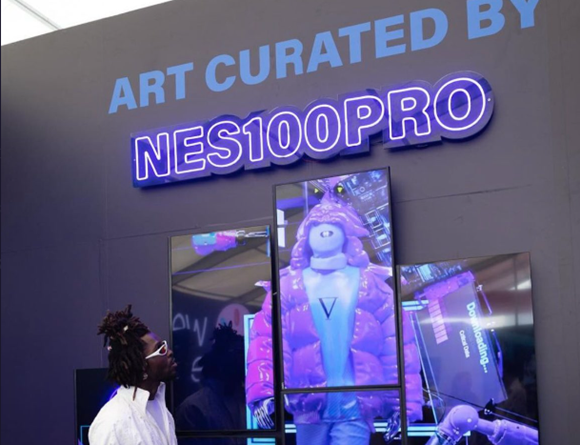 Pudgy Penguins, Timex & BAYC continue to party
Pudgy Penguins were also making headlines of their own. Recent successful sales at Sotherby's for their collection Snowed In: A Rare Pudgy Penguin Sale has given them some great momentum of late. They hosted an artic-themed party for its NFT holders and in collaboration with Evince Winery DAO, the Pudgy Penguins team showcased their collaborative wines on the opening day.
Similarly, events with significant PFP collections, including Bored Ape Yacht Club and World of Women, were almost entirely token-gated. The community rewards went beyond access to physical events to include physical goods and face-to-face interactions. Attendees at the World of Women gala, which included an award for digital fashion design, were treated to a surprise performance by electronic duo Sofi Tukker.
Meanwhile, a Timex party on the roof of South Beach's Moxy Hotel brought fans and holders of the Bored Ape Yacht Club NFT while showcasing the new collection of Bored Ape-themed watches with an AR wearable.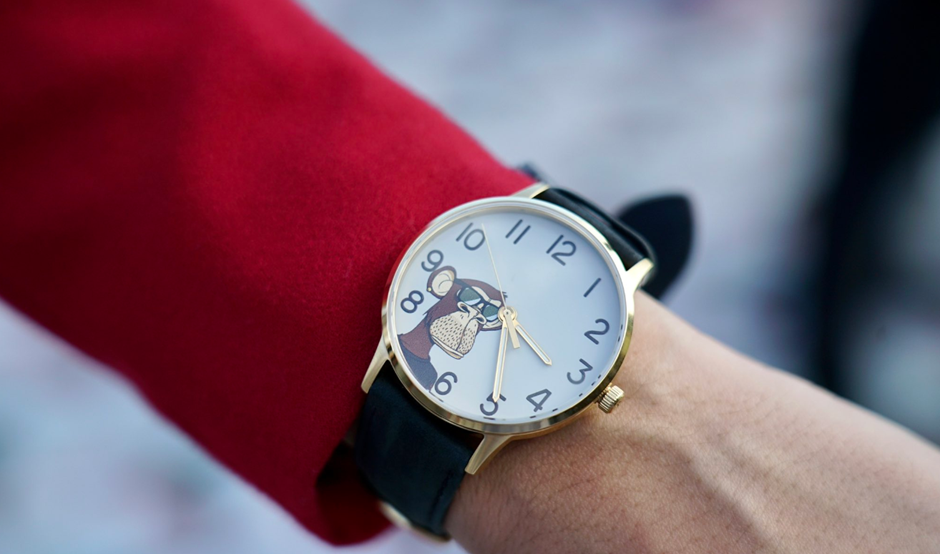 Other notable collections made their attendance known. This included:
RTFKT displayed physical versions of their Nike co-branded Space Drip sneakers (sold as digital collectibles that users may "forge" tangibly with an NFC chip) at The Gateway, a Web3 exhibition space in downtown Miami. RTFKT Co-Founders Steven Vasilev and Chris Le gave the NFT community pause for thought by revealing an early glimpse at their Cryptokicks smart footwear collection.
TIMEPieces had organized a physical exhibit in a local gallery to highlight the work of some of the artists they support. TIMEPieces collaborated with the city of Miami, Mastercard, and Salesforce earlier this year to develop a collection of 5,000 NFTs made by 56 local artists.
The Goblin SothePEEs and PISStie's truck circulated Miami, distributing prints and ultra-rare, hand-painted works. It arrived at the last destination, an abandoned mall turned into a secluded lair, where the goblins raged all night.
FEWOCiOUS, a critically acclaimed NFT artist, presented his interactive Web3 paint party FewoWorld at Miami Art Week.
Tezos and Gen Art
Visitors to the Art Basel event at the Miami Beach Convention Centre not only received their fill of contemporary art, but they could also learned about generative art. Tezos presented an NFT exhibition at Art Basel titled "Performance in Code: Deciphering Value in Generative Art Exhibition."
It included three separate artists' collections, where guests could mint a generative art NTF in real-time using the Tezos-backed fxhash NFT marketplace and Kukai wallet. Tezos, which was also present at Art Basel last year, went from having to explain an NFT to visitors in 2021, to presenting generative art as the "art form of the era" this year.
Rounding up
Bringing pastel-colored art deco venues to Miami Beach, humidity and unannounced rain showers, with crowds pealing in eye-catching, vibrant outfits, the city provided the perfect backdrop for Art Week festivities.
As the crypto industry has been marred by scandals and uncertainty, it is timely that NFTs are welcomed into traditional art spaces. Over the last year, Terra and its the crypto ecosystem has failed, the crypto hedge fund Three Arrows Capital has filed for bankruptcy, and one of the biggest crypto exchanges, FTX, has collapsed, taking a number of enterprises with it.
Furthermore, the price of Ether, which drives many NFT projects, has dropped by 60% since the beginning of the year, and NFT trade volume has plummeted.
Despite this, a large number of NFT artists, builders, developers, and collectors turned up to promote a shared vision for Web3. A truly bullish, successful and a welcome cheer at a point in time where energy and positivity is much needed.