Baron Davis has a reputation for being the first to seize opportunities. Holding a record for the most steals per game, the former NBA All-Star turned business maverick is known for his avant-garde and edgy approach, and now, he's venturing into uncharted waters, quite literally. As the first NBA athlete to participate and invest in FANVEST.io's new sail team, Davis is leading the charge towards a new era of fan experience that is bound to be rewarding all around. The investor is now off to the races with the first professional sailing team to be owned by fans and participate in Sail GP, a sailing Grand Prix that attracts teams from around the world.
From NBA All-Star to Serial Entrepreneur: Baron Davis's Trailblazing Journey
Baron Davis's NBA career ended due to a career-altering injury. In the 2012 NBA playoffs, while playing for the New York Knicks, Davis suffered a back injury. In the third quarter of a game against the Miami Heat the same year, he suffered a severe knee injury, tearing his anterior cruciate ligament (ACL) and medial collateral ligament (MCL). The damage was devastating and marked a turning point in his basketball journey.
The man who once left audiences breathless on the court is now redefining what it means to be a game-changer in the world of entrepreneurship. Following his NBA career, Davis delved into business, demonstrating a keen eye for emerging trends and a willingness to take calculated risks. His visionary approach led to ventures in tech, gaming, and the Web3 sectors. Through his company, Baron Davis Enterprises, the former pro athlete has launched businesses including The Black Santa Company, and Business Inside the Game (BIG),
Now a prominent figure in the investment world, Baron Davis showcases his visionary approach through his diverse portfolio of 51 companies and 55 personal investments. His investments range from tech companies to initiatives that empower marginalized communities, such as the WNBA, Kiddie Kredits, and support for black women founders in gaming.
Davis's most recent endeavor, SLiC (Sports Lifestyle in Culture), aims to provide athletes-turned-creators with a platform to engage their community through Web3 tools. Within SLiC, the angel investor created SLiC Images, the first photo and video rights management platform for photographers to operate on the NEAR protocol. Showing foresight, Davis saw an opportunity to demonstrate to create a lasting legacy of storytelling.
Off to the Races: Davis Stakes His Claim in the First Fan Owned SailGP Team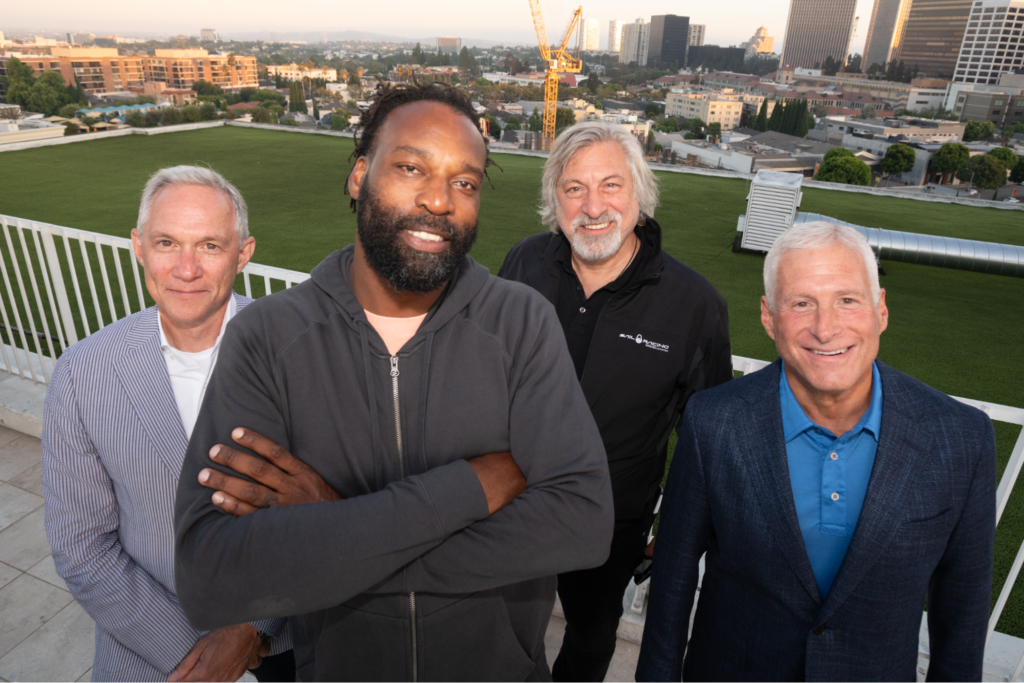 Always at the forefront of the next big thing, Davis added the first Fan Owned SailGP team to his investment roster, a new professional sailing team of the global SailGP league. The entrepreneur struck a deal with FANVEST.io as the first professional athlete to be invited to invest and participate in running a sailing team. The Future of Fandom event saw Davis formally declare his stake as an investor and the team's first owner. "There's high-end technology and great competition. I have so much respect for the SailGP athletes on the water who are doing things I could never do," Davis told guests with excitement.
In celebration of this historic partnership, Baron Davis spent the weekend at Sant'olina in Beverly Hills, Calif. Davis is taking the wheel along with fans worldwide to reshape the sports industry, turning passive spectators into stakeholders. "As a sports fan, I'm stoked to be a part of Fan Owned SailGP Team in its infancy," Davis announced with excitement at the intimate rooftop event. The entrepreneur also added, "There's high-end technology and great competition. I have so much respect for the SailGP athletes on the water who are doing things I could never do."
As the team sets sail on its groundbreaking journey, one thing is certain: Baron Davis and Bernoulli | Locke are rewriting the playbook on visionary investing and sports ownership.
The Fan Owned SailGP Team: Redefining Sports Ownership
The Fan Owned SailGP Team is flipping the script in the traditional top-down sports ownership model. Created by FANVEST.io's Bernoulli | Locke, this revolutionary concept empowers fans to invest and become active stakeholders in the exhilarating world of SailGP. With up to 1,950 shares offered, fans can now participate in team governance through a hybrid decentralized autonomous organization (DAO) that allows voting on crucial proposals, from the team's name to electing a manager.
Fans can become owners of the SailGP team by purchasing equity tokens offered by the DAO. These equity tokens represent ownership in the team and come with various benefits and rights. Owners enjoy insider access to racing content, data, and events related to the SailGP team. They also have governance rights, allowing them to propose, comment, and vote on various team-related decisions. The voting power in the DAO is tied to the number of equity tokens owned, giving owners a say in important matters. Moreover, equity token holders may receive a share of any profits generated by the SailGP team, as outlined in the Operating Agreement.
Owners of the Fan Owned SailGP Team gain VIP access to thrilling race weekends and intense team meetings, giving them an exclusive look behind the scenes. But this ownership experience goes beyond exclusivity. It grants fans the power to propose, comment, and vote on team-related decisions, transforming them from passive spectators to active participants in the journey.
Investors enjoy participatory ownership with VIP race weekends, team meetings, and team governance through a hybrid decentralized autonomous organization (DAO), leveraging the NEAR Protocol that allows voting on key proposals, from the name of the team to elect a manager.
The Fan Owned SailGP Team aims to be the 11th team in the sail racing league, with events held in iconic destinations globally. The team is expected to premiere in Season 5 (2024), based in Bermuda. Fans can now invest in the Fan Owned SailGP Team alongside Davis. To become a shareholder, fans must be an accredited investors and commit from $5,000 to $200,000. The investment is tokenized on the NEAR Protocol for potential liquidity and authentication of ownership.
Why Sailing?
"When I saw my first SailGP race, I experienced the ecosystem and what David Palmer was building within the league. And I wanted in."

Baron Davis
While sailing might seem an unexpected venture for a basketball legend like Davis, he sees beyond the traditional perception of the sport. "When I saw my first SailGP race, I experienced the ecosystem and what David Palmer was building within the league. And I wanted in," Davis said to guests about Bernoulli | Locke CEO and Fan Owned SailGP Team.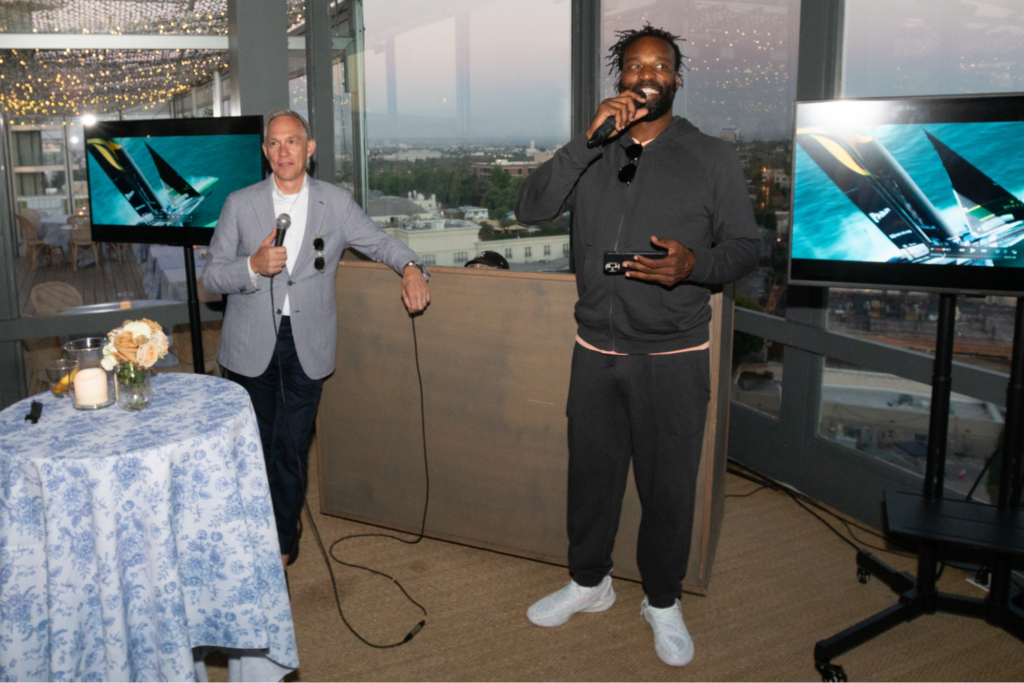 For him, it's not just about elitist country clubs or yachts leisurely gliding on water; it's about breaking barriers and reshaping the future of sports ownership. By investing in culture and allowing fans to have ownership alongside him, Davis aims to empower the community and revolutionize the future of sports. Investing in culture and having a stake in ownership alongside fans is the strongest way to engage a community," Davis said. "As a former professional athlete, it's empowering to see ownership handed over to the fans. It's an exciting next chapter for the future of sports, and I plan on being active in the ownership community to get the first-ever Fan Owned SailGP team on the water and racing."
Baron Davis's groundbreaking investment in FANVEST.io's Fan-Owned SailGP Team is more than just a financial move; it's a visionary journey toward reshaping the sports industry. A true maverick, he's leading the charge toward a new era of fan experience and business models that could revolutionize how sports are owned, experienced, and cherished. As fans become active stakeholders and technology enables new experiences, Baron's central role as a visionary investor will continue to make waves in the world of sports ownership. His inspiring journey is a testament to the power of daring to go where no one has gone before.
Baron Davis's mission to engage the fan community as active stakeholders set a powerful precedent. By handing over ownership to the fans, he's providing an exciting opportunity for them to be part of something greater, something they are genuinely passionate about.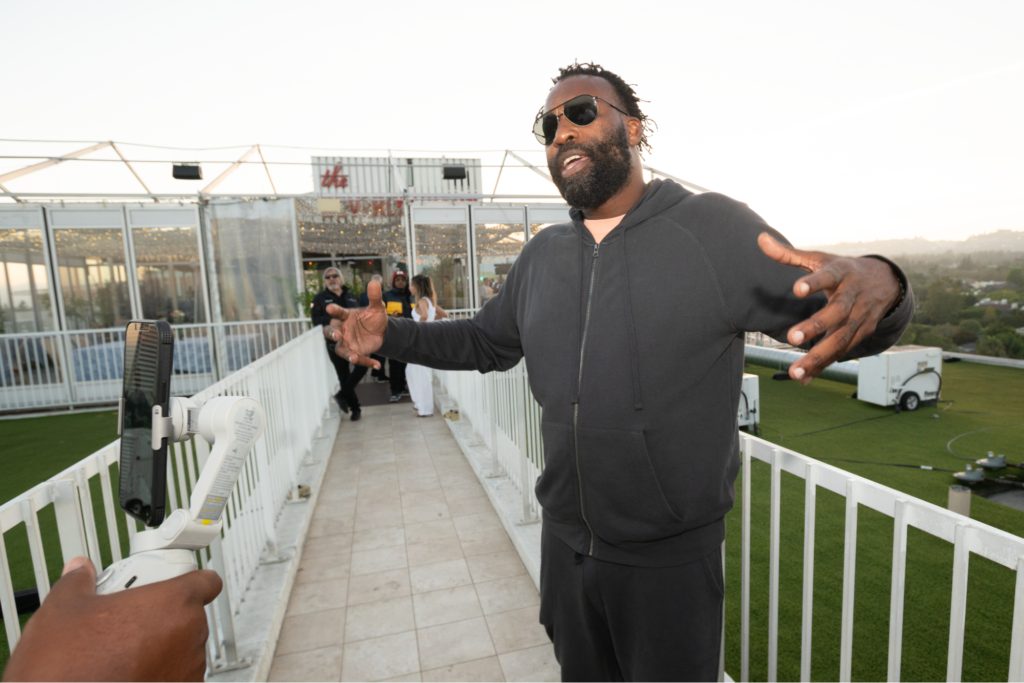 Fan Experience – Beyond the Ordinary
SailGP, the world's most electrifying racing on water, has been captivating audiences worldwide. The global championship features national teams battling it out in short, intense races at iconic stadium-style venues, with fearless sailors racing in high-tech hydro-foiling F50 catamarans at astonishing speeds approaching 100 km/h. But SailGP is not just about thrilling competition; it also champions a world powered by nature, emphasizing sustainability and preservation.
Being an owner of the Fan Owned SailGP Team means diving headfirst into the world of sailing. Owners enjoy insider access to racing content, exclusive data, and events related to the SailGP team. But it's not just about perks; it's about impact. Owners have the power to influence team decisions and strategy, forging a deeper connection with the sport they love.
Moreover, the potential to receive a share of the SailGP team's profits offers a thrilling financial incentive for passionate fans. The Fan Owned SailGP Team is not just a team; it's a community united by their passion for sailing and their desire to redefine sports ownership.
For fans who are not owners, they can still participate in the team's ecosystem by acquiring FanPass NFTs. These NFT holders have limited rights and access, including proposal and voting rights within a sub-DAO. However, they do not have ownership or any right to the profits from the business.
A Visionary Journey Towards Reshaping the Sports Industry
Baron Davis's pioneering move and the creation of the Fan Owned SailGP Team mark a paradigm shift in the sports industry. This groundbreaking model challenges the status quo to ownership, democratizing the power by placing it in the hands of the fans. It's a transformation that could extend beyond sailing, inspiring other sports leagues to embrace a fan-driven ownership approach.
Throughout the intimate rooftop event in Santa'olina, Davis grooved to music by Nishan Murrell and mingled with sailing enthusiasts. He told guests, "I have a reason to go to Saint-Tropez more often!" He was spotted chatting and laughing with media mogul and producer Charlie Lyons. Baron Davis continues to invite friends and fans to invest in the ownership of the Fan Owned SailGP Team. On Sunday, he was seen watching the races at the Oracle Los Angeles Sail Grand Prix at Port of Los Angeles.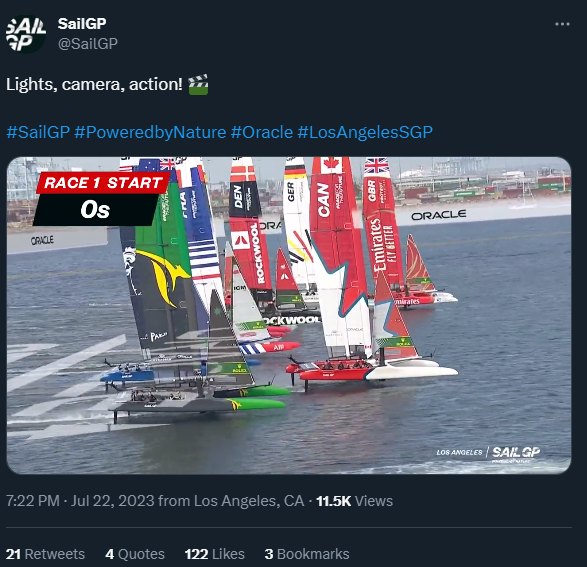 Join the Adventure
The SailGP league and the Fan Owned SailGP Team are at the forefront of this thrilling transformation, captivating fans worldwide and redefining the future of sports engagement. This is yet another example of a company leaning into the web3 ethos of ownership as the businesses continue to innovate. To learn more, visit FanOwnedSailGPTeam.com to embark on this thrilling adventure and learn how you can be part of the excitement that's shaking the sports industry to its core.