BeNFT Launched, Now Strap In
For those of you who don't know, a couple of us with dgen.network have been working on a project, The Ben Mezrich NFT Project or BeNFT for short. This is a project that Bunchu has been working on for almost six months, securing the art, coordinating with the devs and much more. He's been talking about it for a long time, but only in December did I come on board as the community manager. This article will be part retrospective, part informational and part what we're hoping to accomplish.
Disclaimer: If you did not read the paragraph before, I am the community manager for The Ben Mezrich NFT Project and hold 15+ of the genesis NFTs from drop 1.
About BeNFTs
Ben Mezrich is an award-winning author. He wrote the books that became the movies 21 and The Social Network, he also wrote Bitcoin Billionaires and The Anti-Social Network! Ben has seen from afar how NFTs can change the landscape for funding creative endeavors, so he's decided to dive headfirst into BeNFTs. The culmination of the roadmap 1.0 will be a screenplay about NFTs which the community will be involved with writing, but ultimate creative decisions will be with Ben. The screenplay is the end, but the journey will be just as exciting. There will be other utilities sprinkled in along the way primarily around the community, access to Ben, private events, etc.
The project will span across 3 NFT drops and 1 final token drop. Each drop will have artwork framed around Ben Mezrich's books with unique drop mechanisms for each one. See the graphic below for a quick walkthrough of the process. Shout out to 2byTwo from the community for putting this together!
Pre-Launch
Before we dive into the where we're going portion of the article, I want to take some time to talk about my personal experiences as a community manager helping cultivate a following and sellout a project.
The Web3, We Economy, has made it so apparent how important the community is when it comes to launching a project, growing a project, and taking it to the next level. When you look at projects like BAYC, Doodles, SupDucks, their primary driver for growth is people wanting to join a tight-knit exclusive community. We've seen projects create community prior to launch through their whitelist (WL) in many ways, activity requirements, invite competitions, Twitter spam, just being early and more.
Our strategy was to reward our earliest supporters, avoid some of the forced activity initiatives, and handpick those who we believed would add value to the project and the community.
Launch
Our presale and public launches were not completely smooth, there were a few bumps along the way, and we did not instantly sellout. The NFT space is so fast moving with huge wallets coming in and flippers chasing WLs to get in and out immediately. We unfortunately didn't make the best progress during our WL mint, honestly, I think some of the early birds who had made it on the list had left the party before it started.
We made good progress during the presale and with our tempered expectations had a good percentage mint. We'd scheduled a Spaces with Josh Ong during our presale, which kept momentum up and had a community-oriented Spaces leading into our public sale. All told we had good momentum during the day, and I was quite happy with where my day had ended.
This is where we get into people acting as though anything short of an immediate sellout is a failure phase, we were minting right along and people kept coming in asking when we'd close the mint! Floor was above mint price, mints kept slowing coming in, and gas was SUPER high. We didn't falter, we were going to move forward. Obviously, I thought the project was going to be still minting the next morning, so I went to bed.

Around 3am ET, I woke up, as I do just about every single night. I had 27 emails from different members of our team, I was positive that something had gone horribly wrong, nope. They were sending update emails counting the total number minted leading to the sellout!! Yes! We'd done it, we sold out within 8 hours of launching to the public. Now the real work begins.
Strap In
For those of you who checked out the website, have popped into the discord, or talked with somebody from the project, you'll know that this is not a short-term project, we're executing on our roadmap 1.0 through the next 6-12 months. We have many hidden surprises and activities in store for all of our holders. These will cross over between the digital and physical worlds; we're writing a screenplay after all.
The plan for multiple NFT drops over the course of the next 6 months was a decision not taken lightly, it gives us time to build a strong community, and also give Ben time to roll out all of the great things he's working on outside the exact scope of this project. I'm always open for suggestions on how YOU would like to engage with the community. Activities that I have in mind include poker, blackjack, Spaces, AMAs, book club, more movie nights, writing activities, and more!
As we look ahead, we'll continue getting as much exposure within the NFT space as possible. This means continuing to get on Podcasts to talk about the project, Spaces for continued community engagement, and more. We also have a lot going on behind the scenes, the idea of a screenplay written by Ben Mezrich has generated quite a lot of buzz. I'm not at liberty to say WHO we're talking to, but just know conversations are happening…a lot of them.
Looking forward to February, Ben's career has a lot in store for us in and of itself. For those who don't know Ben's next book The Midnight Ride will be released February 22nd. COVID willing Ben will be doing a few real-world appearances in the United States. Be on the lookout for more information about that!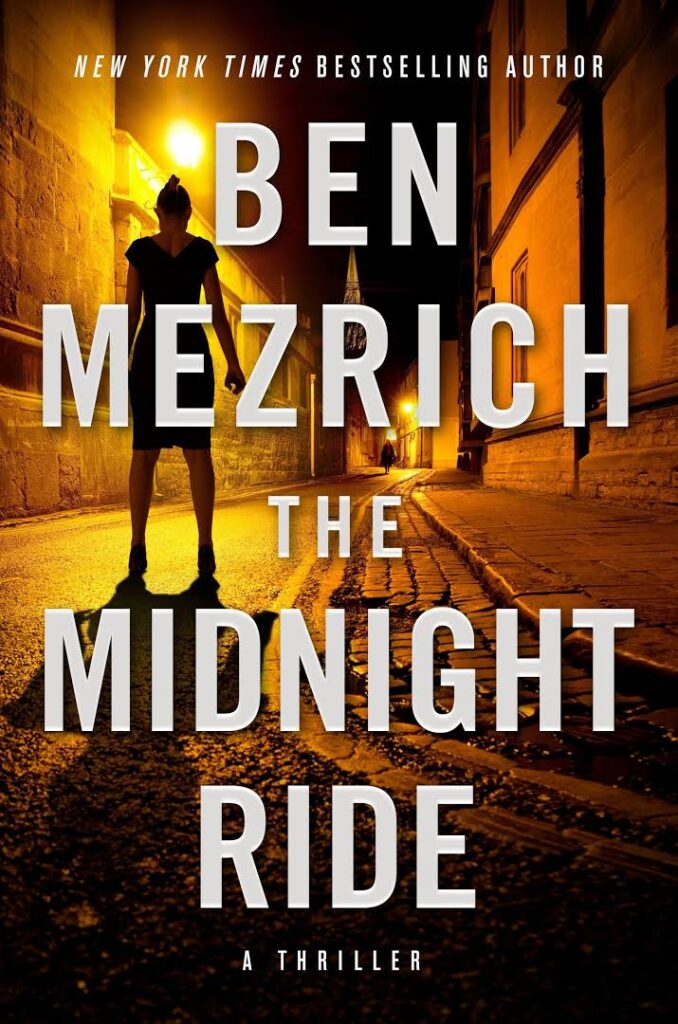 What else does Ben have in store for 2022? Oh, you thought we were done? Last year, Ben published The Anti-Social Network, and the movie rights were scooped up by MGM before the book was even written. This movie is believed to be slated for filming later this year, who knows maybe some Hollywood actors will be actively engaging with Ben on social media.
This is HUGE for an NFT project that is bridging the physical and digital, because all of these items mean exposure, exposure for Ben and exposure to the project. I for one am so excited for this story to come together.
Links
Website: https://www.benmezrichnft.com/
Discord: https://discord.gg/MKR2D5gpy9
Twitter: https://twitter.com/benmezrich
Yes, we use Ben's official twitter because we want to ensure that both our NFT community and his real life supporters know what he is tackling with this project!
Disclaimer: Repeated, I am the community manager for The Ben Mezrich NFT Project and hold 15+ of the genesis NFTs from drop 1. Crypto and NFTs are highly volatile, this is not investment advice, please don't spend what you can't afford to lose.
Check out my other articles here.