After all the talk about Binance and FTX, the CEO of Binance, Changpeng Zhao (CZ), said that his company is going to buy FTX. CZ explained that FTX asked for help and said there is a "significant liquidity crunch."
Sam Bankman-Fried, the CEO of FTX, has confirmed that the acquisition will happen. The CEO of Binance, Changpeng Zhao (CZ), said that his company would be taking over FTX on November 8, 2022. "This afternoon, FTX asked for our help," CZ wrote.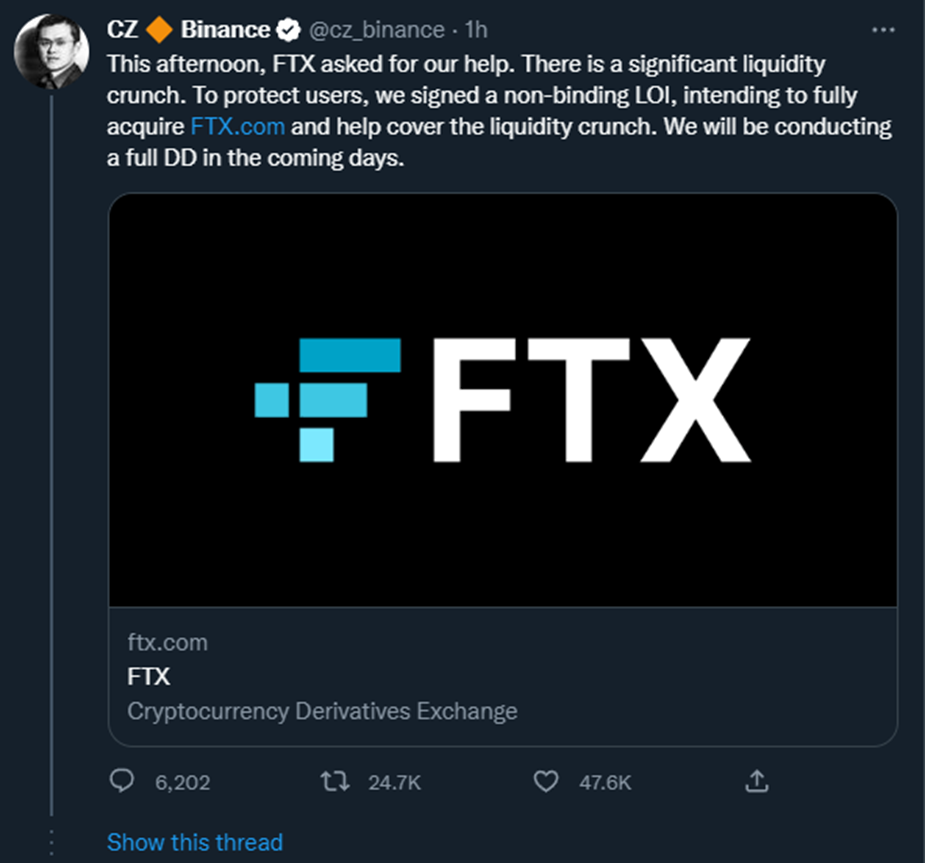 Binance Hints
The purchase news comes next. CZ said earlier this week that his exchange was going to sell its FTT holdings. After that, there was a lot of speculation, and people in the crypto community started keeping an eye on crypto addresses connected to FTX.
After CZ's announcement on Tuesday, Bankman-Fried confirmed that Binance would be taking over the company.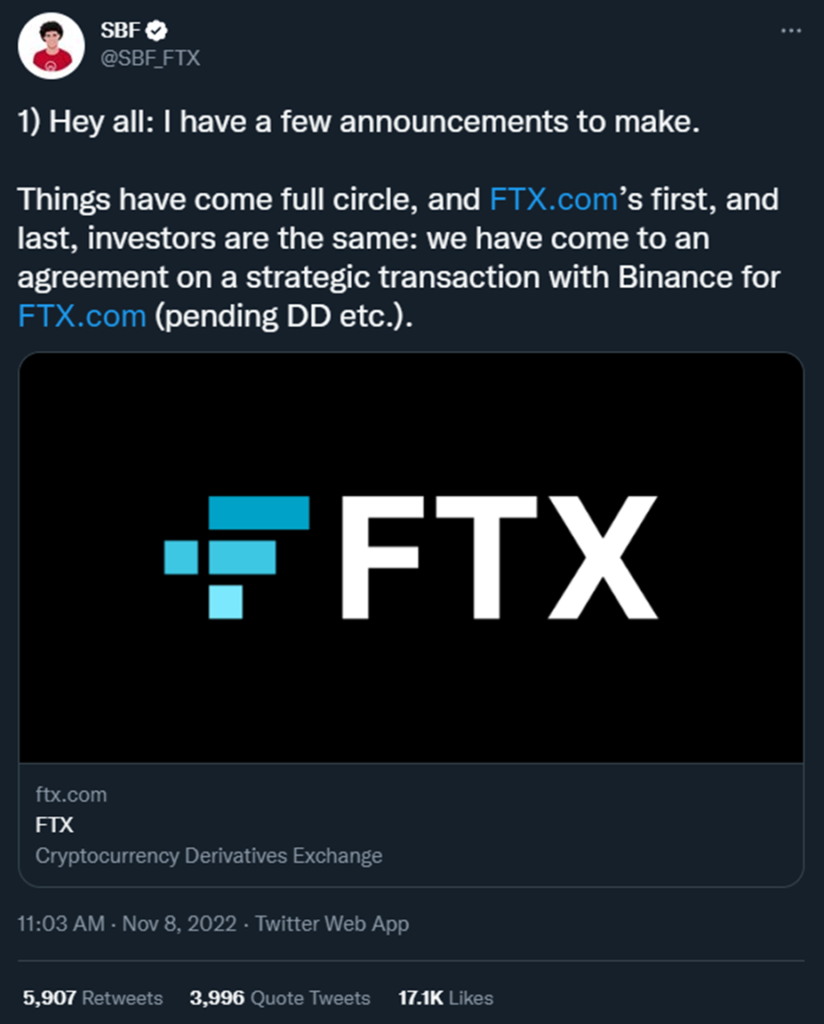 Bankman-Fried also said that teams from FTX and Binance were working to get caught up on withdrawals. "This will clear out liquidity crunches; all assets will be covered 1:1.
This is one of the main reasons we have asked Binance to come in. It may take a bit to settle etc. — we apologize for that," Bankman-Fried said.
And to sum up the craziness within the past 24 hours, here is a TLDR in one image:

UPDATE
From Binance:
As a result of corporate due diligence, as well as the latest news reports regarding mishandled customer funds and alleged US agency investigations, we have decided that we will not pursue the potential acquisition of http://FTX.com.

@binance on Twitter – 11/09/22
Check out our other news articles here.