BlockBar Exclusive NFT Release
This is a different kind of drop, and a different kind of liquid. Founded by the principles of the largest duty-free retailer in the Americas, BlockBar has built a proprietary platform for the sale and exchange of NFTs for unique physical wine & spirits products. BlockBar offers certified authenticity by working directly with luxury brands & offering consumers asset backed NFTs. Their platform launched on October 13, 2021 and the first release will be Glenfiddich 1973 Armagnac Cask Finish Single Malt Scotch Whisky.


Each NFT corresponds to a physical bottle, stored by BlockBar. Holders of an NFT can exchange the digital version for the physical version. In simple terms, consumers own the physical bottle and Blockbar stores it for them in their bonded, temperature controlled and insured warehouse in Singapore. The NFT serves as proof of authenticity, verification of ownership, and the right to have the physical bottle delivered.
When is it?
The drop will go live on October 19, at 15:00 UTC+1.

Where's the drop?
Go to the BlockBar website, create an account, setup alerts and add to calendar.
What's it cost?
The price of an ultra-rare 700ml (millilitre) i.e., 70cl (centilitre) bottle of Glenfiddich 1973 Armagnac Cask Finish Single Malt Scotch Whisky is $18,000 (that's around £12,960 GBP).
How many will drop?
This is a strictly limited edition of 15 numbered bottles, sold on a first come first serve basis.
First Impressions
Everything on their website, the pick-up over the last week following the press release and the hedge against inflation meme is, tickling the bull. It looks fantastic, there is an option to buy with fiat via moonpay or using MetaMask. It's slick, it's professional. Call me a cheapskate though, it's still $18k USD for a bottle of booze.
The Glenfiddich website confirms they have closed their online shop and directs you to the William Grant & Sons online shop Clink Spirit. The most expensive Whisky they had available, by any brand, was The Balvenie Single Barrel 25-Year-Old Single Malt Scotch Whisky 70cl, which retailed for £650 GBP.
A bit more digging and The Whisky Exchange were selling a 70cl bottle of Springbank 45-Year-Old Whisky for £8,000 GBP. Things were starting to look bleaker than a winter walk across the Scottish Highlands but then, Master of Malt appeared in the search with a 50 year old 70cl bottle of Glenfiddich priced at a whopping £23,847.38. Finally,
The Whisky World, had a few 40+ year old bottles of Glenfiddich for around £3k to £3.5k GBP plus a bottle of the same stuff Master of Malt had but they were asking £30k GBP.
So there you have it – DYOR – I still don't know if the BlockBar bottle is good value for money or not but they're storing the stuff, there is only 15 of them, there are other bottles of whisky of a similar age in that price range (that's as far as my whisky knowledge goes) and there will be a secondary marketplace and other bottles up for grabs. I would guess there will be plenty of people with 4ETH to spare that are going to be tempted to get what is, literally, the first truly liquid NFT.
Check out my other articles here.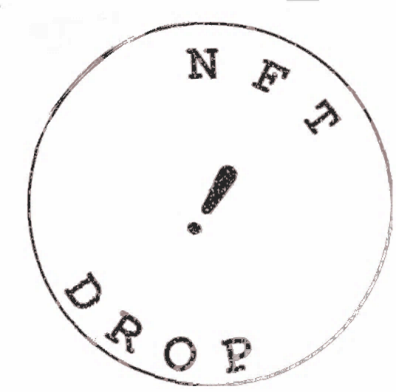 Disclaimer: This article is not financial advice. Cryptocurrency markets are very volatile. Don't invest what you can't afford to lose. Always do your own research before investing.